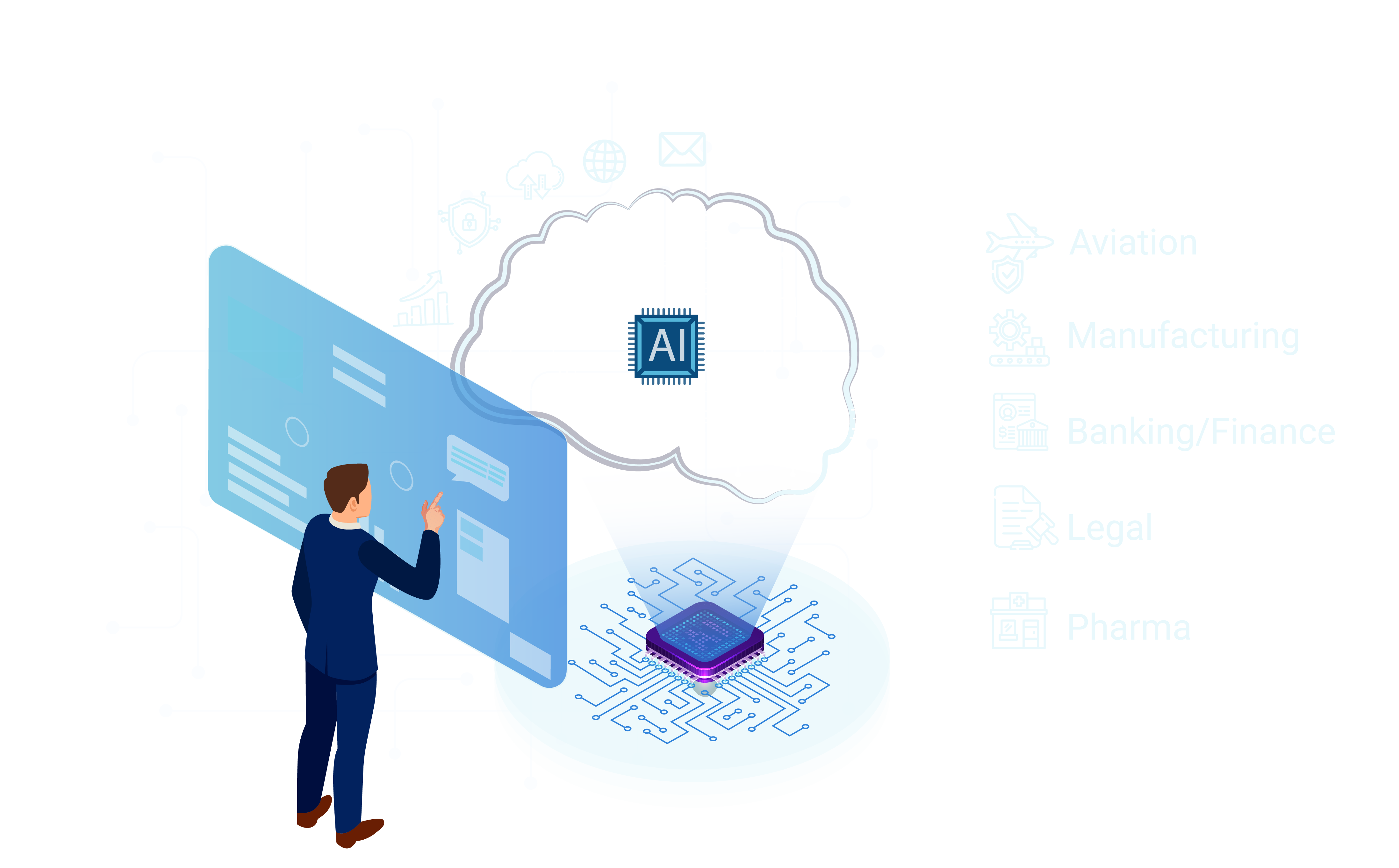 Natural Language Query
for Process Intelligence
Transform unstructured data to structured insights
Request Demo
Smart Query for Financial
Content Intelligence
Augmented context sensitive 360 deg view of financial data sources
Request Demo Request Demo
Enhanced Productivity with
Healthcare Data Intelligence
Work around limited resources with intelligent data automation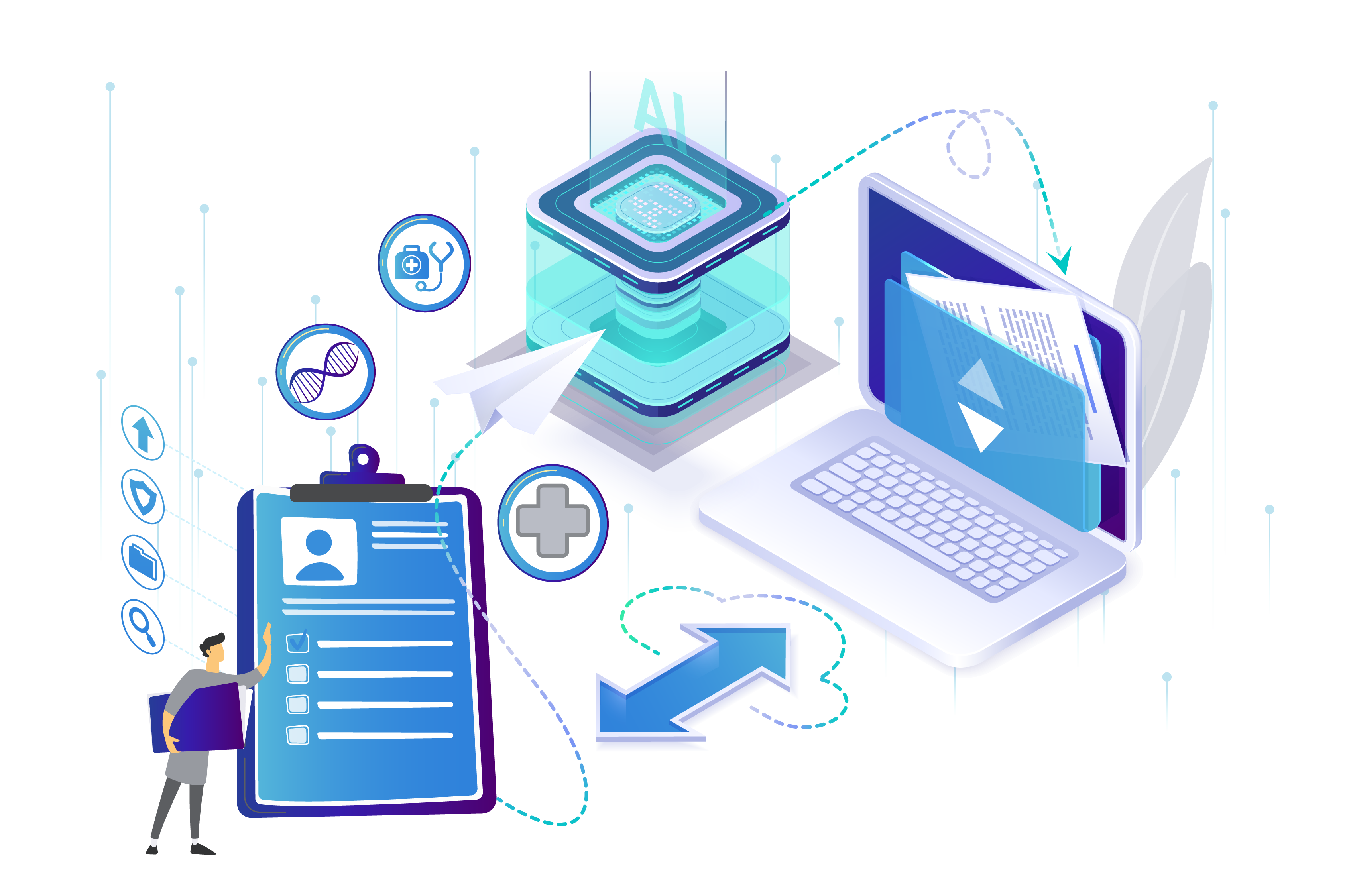 Accelerated Issue Resolution with
Smart Manufacturing
Build the knowledge graph of Product-Part co-relation
Request Demo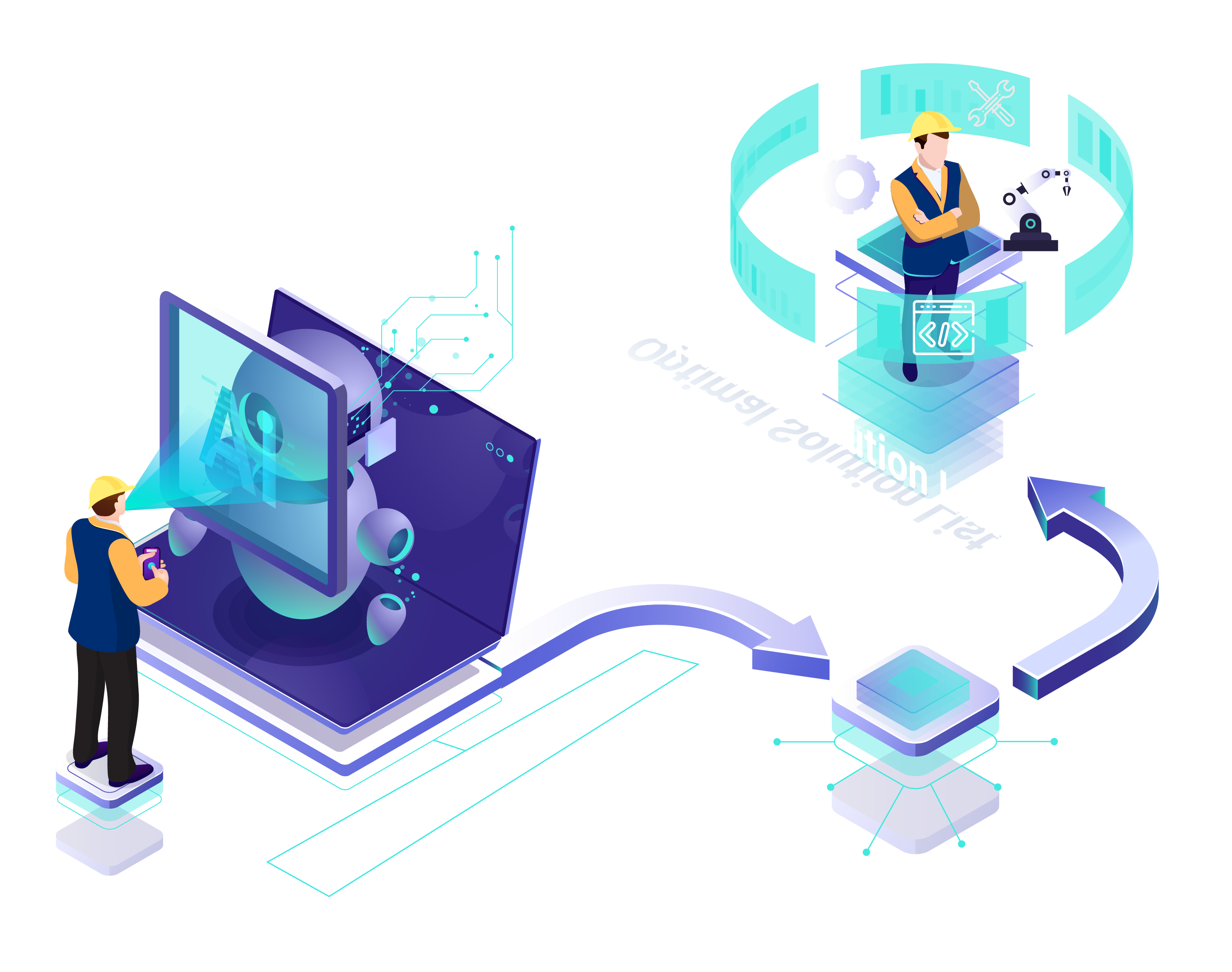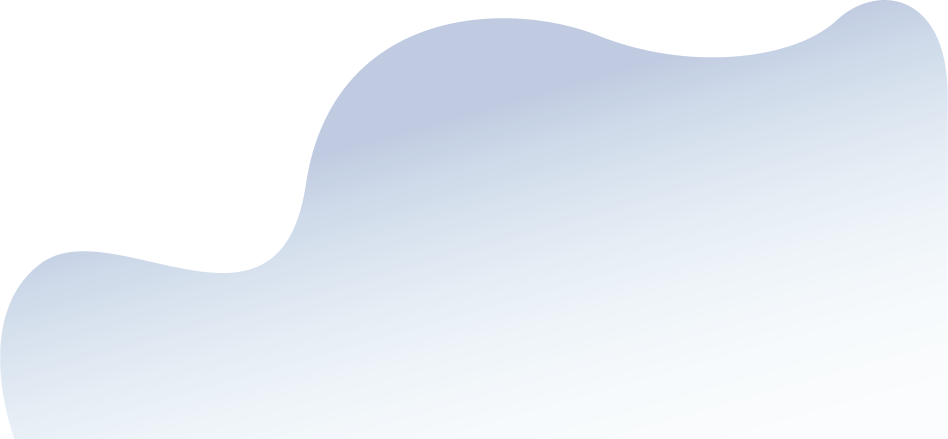 Derive relevant insights of your data by providing simple chat or voice command. Our NLQ solution enables users to make informed decisions by improved data visibility.
An AI-based image analysis to detect images, portions of images and extract information from it. Accurate classification of images & videos helps Businesses to make faster decisions
An AI-based personalization to categorize and extract customer insights to provide excellent customer experience & increase user engagement. Our platform uses AI to recommend exactly what you're looking for.
Real time analysis of large data sets to improve efficiency for compliance adherence. Our AI solution quickly identifies potential compliance issues and alerts relevant stakeholders to minimize the risk
AI powered solution to transcript and translate multilingual speech inputs. Get deeper understating of the conversations with automatic summarization, sentiment analysis, and topic modelling
Intelligent AI engine to extract & transform unstructured data from multiple sources to structured insights. Derive valuable business insights from uniformly structured data repository
Years of experience in AI
Virtual Engineering is an AI-powered digital assistant designed for operational efficiency in Manufacturing, Supply chain and Logistics to accelerate issue resolution. The system automates learning of standard operating procedures (SOP), Product-Part correlation, Map participating entities – Vendors, Teams, Locations, Divisions etc and Financial metrics – Invoice value, Currency, Scale etc from historical records.
Our Speech to Text platform is an advanced tool that can help businesses build Natural Language Queries with Speech Inputs. The system translates and transcript languages. It can understand and convert spoken language into text using Natural Language Processing (NLP). One-of-a-kind features like automatic summarization, sentiment analysis, and topic modeling help you have a deeper understanding of the conversations.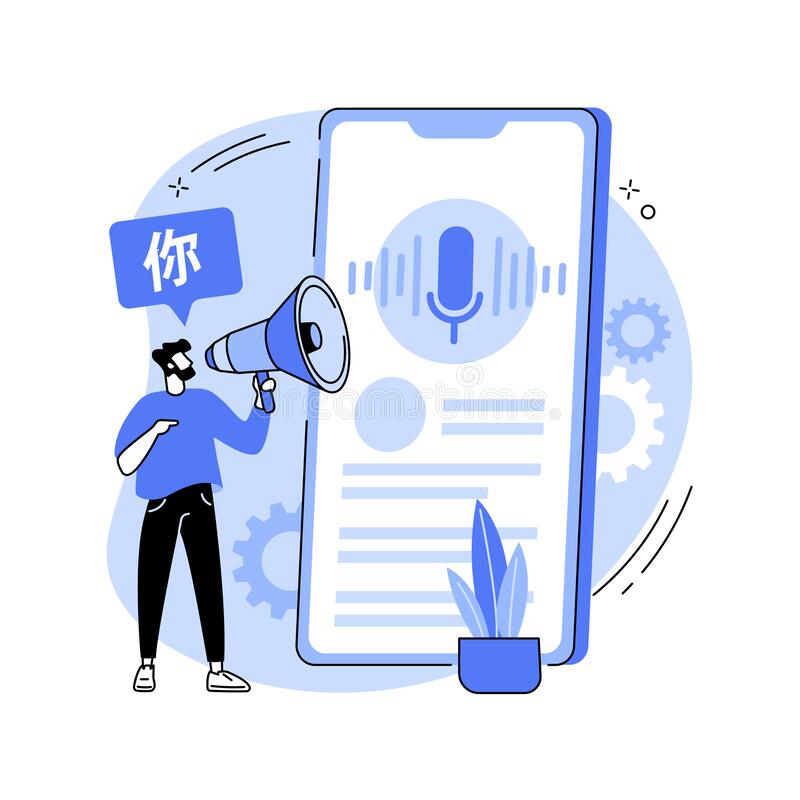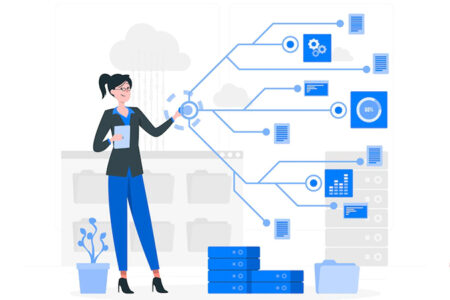 Unlock the potential of data and revolutionize your marketing efforts with our advanced Customer Data Platform. Gain a comprehensive single view of each customer by consolidating data from multiple sources, empowering you to understand their preferences and behaviors. Visualize and analyze the complete customer journey,
identifying touchpoints and optimizing engagement to enhance customer satisfaction. 
Conversion of CAD/ JT files to illustration is a laborious task that involves 70% of manual work. Tracing the sketches to illustration, maintaining multiple resource files, and tracking the child files from assembly files consumes lots of time and resources in the traditional method.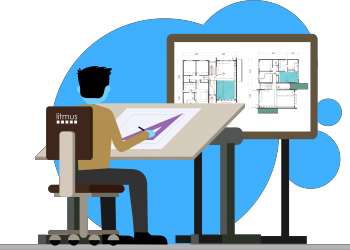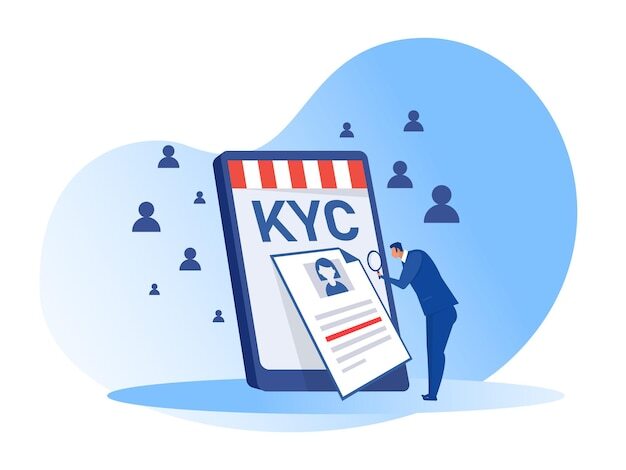 Experience the power of KYCSense, an advanced platform designed to automate data extraction from various document types, whether they are scanned or digital. With seamless integration into your internal system, KYCSense streamlines customer
onboarding and compliance management, ensuring KYC compliance at every step.