The Future Is AI
Leverage artificial intelligence in your enterprise to harness the power of data for business growth.

Let's Get Started
AI for eCommerce

Enable Better Product Discovery and Conversions on the Store with Automated Product Tags and AI Personalization.

Let's Get Started
Become an AI-First Organisation

Augment all your traditional business operations with artificial intelligence to gain operational resilience.

Let's Get Started
We streamline the collection of data from multiple sources into a uniformly structured repository to extract meaningful insights.
RecoSense offers an AI-based text analytics solution that uses advanced natural language processing to find insights into unstructured data.
An AI-based personalization to categorize and extract customer insights to provide excellent customer experience & increase user engagement. Our platform uses AI to recommend exactly what you're looking for.
A wide range of custom data engineering solutions helps derive real-time analysis & insights by integrating and manipulating large data sets.
Our AI-led business process automation not only improves efficiency & productivity but also helps to improve the quality of the outcome.
We provide great data analytics & visualization tools to give you the most efficient, perfect, & optimized analysis and visuals.
Our mission is to bring the power of AI to every business
We are a data engineering firm delivering AI-powered solutions to companies that want to leverage data and machine learning algorithms for business value. Focusing on predictive analytics, natural language processing, and computer vision, we help businesses innovate with AI, enrich customer insights, automate processes & be more cost-efficient. This is ensured by our proprietary technologies, exceptional customer care, constant investment into talent development and R&D.
Metadata portrays and gives crucial information about your data. RecoSense uses AI to provide rich granular metadata that enables finding and working with instances of data easier.
The rich metadata provides a wide range of tags that helps companies know about a user's interests. For instance, OTT companies can then use the rich metadata generated by Machine Learning to recommend a movie to a user based on his/her search queries. This hyper-personalized recommendation enables to bridge the gap between a user's intention and the recommendation provided by companies increasing user-engagement on the OTT platforms.
Personalization and Recommendation Systems
Customers usually don't leave behind enough personalized information along their journey. For example, new customers can get acquired, or existing customers might browse an e-commerce website without logging in.
Non-personalized recommendation systems can offer recommendation opportunities for companies based on proposals for products frequently. However, the more separately these are customized to the customer, the better the results. Thus, RecoSense will assist you to generate the most efficient personalization and recommendation system. It can maximize profits.
Automated Event Identifications
Our use case includes user intent, i.e., identification and categorization of the things. Our automated AI-powered event identification system will help you provide an optimized customer experience to address predictable issues, compliance, eligibility grading, and triggers. Our platform can even be used for sentiment analysis from tweets in events like US elections.
Our AI-based robots can conduct high volume report mining along with entity extraction. Using our bots, the companies identify and classify the crucial elements from text into predefined categories and co-relate them.
Our AI bots can help our clients to advertise their different events by giving them an intelligent suggestion. Also, it has a unique ability to identify various elements.
Search to Contextual Natural Query Chat Engine
Contextual search is a search technique that focuses on the context of the query and the intensity of the user. The motive is to fetch the most relevant set of results.
It is different from the typical keyword-based search technique. RecoSense Labs uses contextual natural query to help clients develop an enhanced AI-powered automated chat engine with futuristic features.
Public Data Monitoring, Extraction and Trigger Identification
We will use advanced data mining to fetch and categorize public data sets. It will get monitored using a powerful AI-based monitoring system, and also it will get used to extract further customer insights and information.
It will eventually help our clients to identify the buying triggers. They can use it further to attract more customers and maximize their profit
Analytics with Reporting Across Revenues, Distribution Channels, Content, User Journey, etc.
We are using data analytics tools that will get used to reporting important and crucial insights regarding revenues. Our Customised system will enhance the existing distribution channels of our clients.
Also, it will help customers to analyze different sections of content and increase its effectiveness. Clients can track the user paths and use our algorithms to create an AI-powered personalized recommendation system.
Accelerate AI and Deep Learning in your Organization and Remove any Performance Bottlenecks with our Solutions.
Using Machine Learning and Multi-language Natural Language Processing, we can develop an enhanced and customized product discovery/recommendation system along with extremely powerful and interactive chat engines.
AI-powered algorithms are enabling RecoSense with the opportunity to serve our clients with multiple advanced customizable options in the field of data science such as automation, analytics, actionable insights, etc.
Data Aggregation and Streaming
Our efficient algorithms can help our clients prepare and combine multiple datasets by enabling us to compile and analyze large databases for data processing and manipulation.
We can also provide an end to end seamless streaming facility on various platforms for our clients by using our AI-powered advanced facilities such as data aggression in real-time.
SaaS Application Architecture, Development, and Cloud Scaling
RecoSense offers SaaS application architecture, which is installed in multiple machines to support scalability using just only a single version of the application to improve existing facilities and reduce workload at the same time.
Hence, by developing cloud-based SaaS architecture, we can help you achieve a feature-rich experience, including cloud scaling, by distributing the resources and preventing data loss.​
Bot Development for Process Mining
Utilize our powerful and advanced algorithms to develop an AI-powered bot that will be feature-rich and able to handle multiple automated tasks like text analysis, user recommendation, and interactive virtual chat sessions.
By extracting required information from the existing event logs and datasets, our bots can discover, monitor, optimize, and improve real-time processes and increase the system's efficiency.
Cloud Migration and Multi-Cloud Management
RecoSense assists in migrating a huge quantity of data - such as event logs, records, datasets, workloads, storage, physical or virtual servers, or even entire data centers - to a secure cloud computing environment, thereby gaining a significant business advantage.
Our multi-cloud management system enables an open cloud platform to manage multiple cloud services to distribute computing resources and minimize the risk of data loss.
We help our customers succeed with Data!
We have worked with RecoSense for data intelligence solutions. We leveraged their AI-based solution across multi-language properties and their recommendations along with constant support contributed to user retention and content discovery.
Ashutosh Sharma
Head Product & Marketing ABP News
We wanted to have a comprehensive data platform for all our business insights. RecoSense offerings on data intelligence helped us with end to end solutions. We were also able to reduce our overhead costs and leverage their support in enhancing our business insights.
Divya Dixit
SVP Direct Revenue, Marketing & Analytics - ALTBalaji
For our online estore, we leveraged RecoSense for AI based automated content discovery and personalisation. RecoSense system has the data intelligence to parse and understand the context of our products across multiple topics. It has been effective in increasing our online conversions, discovery and user engagements. I am also happy...
Srihari Sadasivan
VP Global MIS & Digital - Frost & Sullivan
ShopSense is a game changer. All my store visitors get to see their profile with tags of their preferences. The bands are customizable and works for my theme. Would recommend it to all.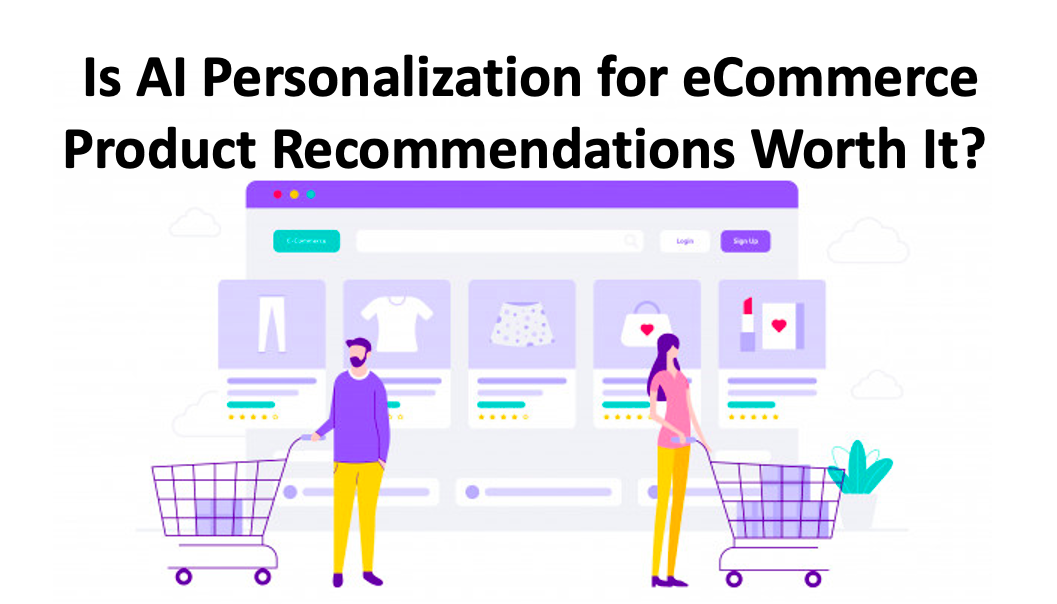 Shopping from brands has come a long way from the old in-store days. Today, modern-day customers interact with companies and brands across the world in several ways, like social media, search ads, organic searches, email, and word-of-mouth referrals. However, one thing that has remained the same is the customers' expectation of a personalized experience. […]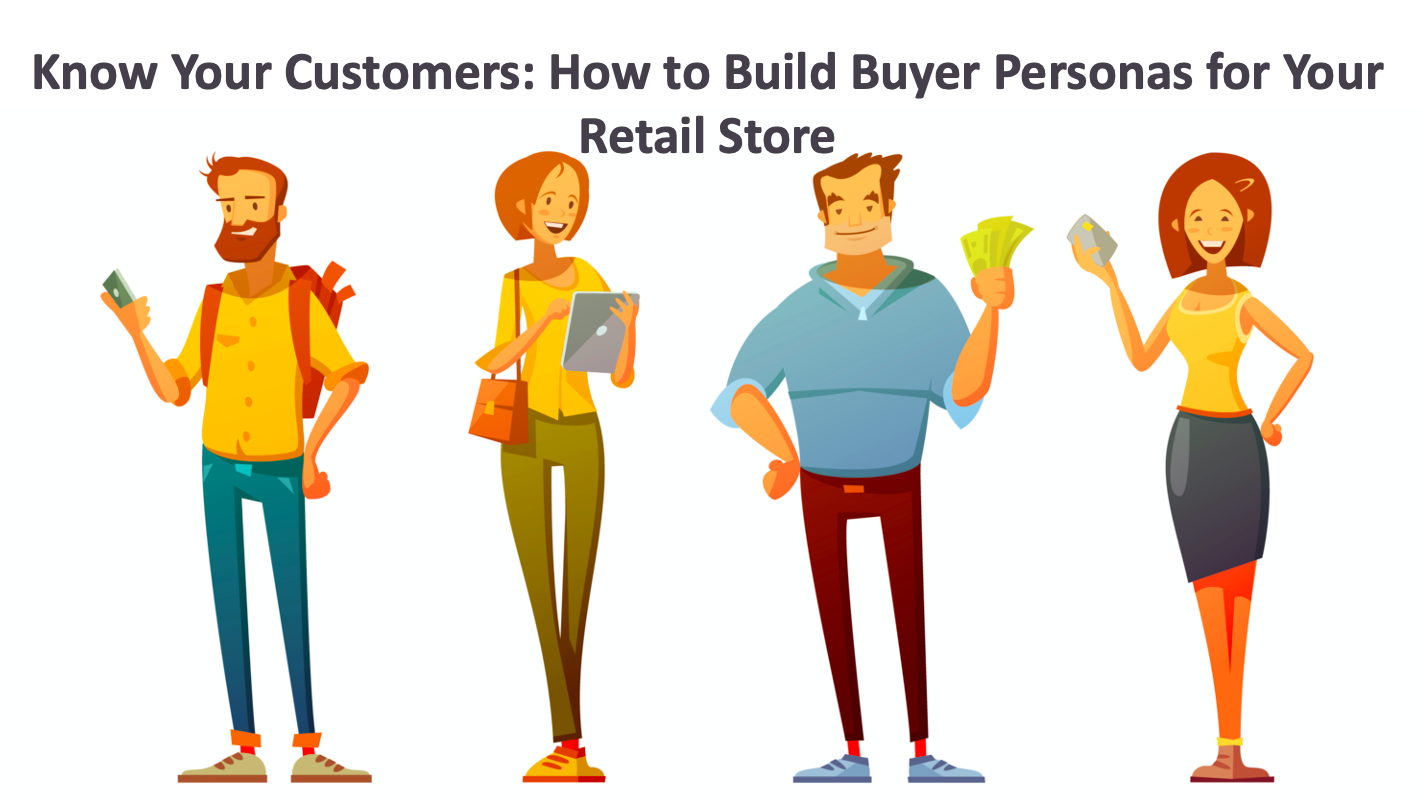 In contemporary times, when it comes to running a successful and fruitful retail business, one of the vital aspects is to know your genuine customers. What is your target customer lot? What are your customer preferences? These are the questions you need to understand and analyze to build a buyer persona. Buyer personas can ensure that your […]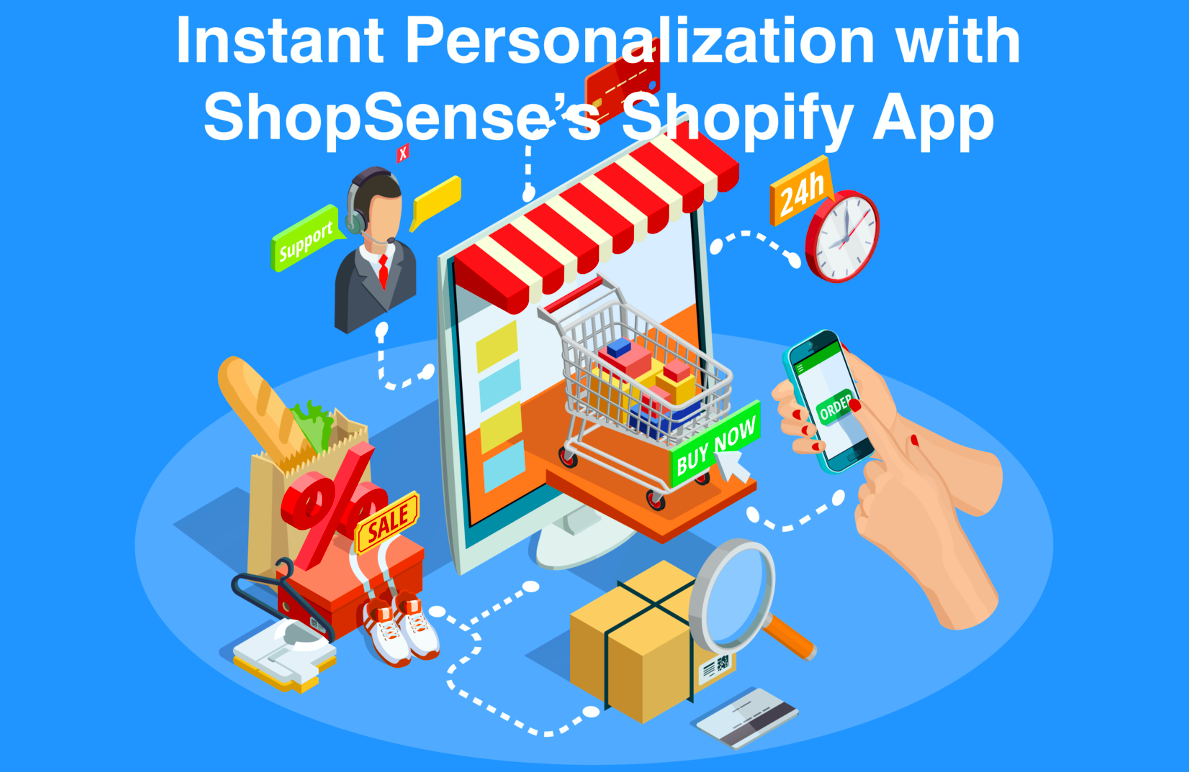 Shopify has allowed businesses to make huge strides by establishing themselves in the eCommerce industry. This eCommerce platform lets companies manage and sell their products through an online store. Shopify's app store also has a wide range of apps that are used for different purposes. From adding countdown timers to providing instant personalization to customers, these apps are tailor-made to enhance the customer's shopping experience. Business owners must keep the customer-centric […]