As companies recognized the need for AI technologies, they should choose promptly and look through the business use cases to access AI's potential and gain an advantage over the competition. AI has the potential to quickly make you a leader in the sector you serve in while reducing operational costs.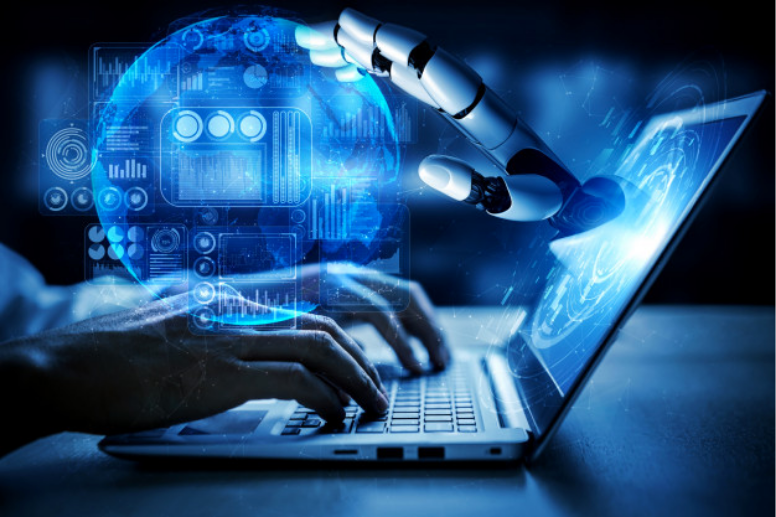 Significance of AI Transformation?
AI and deep neural networks improve performance and now increase transparency among hidden layers, enhancing both speed and performance beyond current analytic techniques. It enhances the system to deliver a better and smoother experience.To gasp a stable place in the existing race of technology, there are several reasons for your firm to place a bet on Artificial Intelligence technologies to sprout and succeed better:
Applications of AI in Real World
Most popularly using the AI business. About 44% of 835 companies, as surveyed by Tata Consultancy Services, are already using AI to detect and prevent intrusions.
41% use it to solve user's technical problems, 34% are using it to reduce the workload and automate their production process. Artificial intelligence is being used in all walks of life right from education to shopping and monitoring health. With increased use cases, organizations are integrating artificial intelligence in every operation of their business to offer superior solutions that require minimal human efforts for carrying out different designated tasks.
Understanding the importance of AI, the Microsoft State of Global Service 2016 found that 60% of consumers stopped interacting with companies, facing disappointment from customer service.
Waiting is always a tedious task for long hours, and digital transformation comes with a solution in AI chatbots to overcome this issue. These digital bots can process and analyze customer information from the access point and get them to the right place quickly. Data collected from bots provide useful perspectives on how to serve customers.
IBM has anticipated that the data-based decision-making tools market will hit $2 trillion by 2025. Artificial intelligence is augmenting business intelligence to allow organizations to quickly understand the performance of business operations and make decisions to boost the impact.
Artificial intelligence is helping organizations to find insights in real-time to find and fix issues for reducing the negative impact of bad decisions or experiments.
Accenture predicts that 80% of money and bookkeeping assignments will be mechanized in the coming years. Today, almost all financial institutions are working on obtaining artificial intelligence to avoid fraud in financial transactions.
Even non-financial organizations are leveraging artificial intelligence in their accounts department to understand the spending and sales.
Artificial Intelligence can help smooth out large numbers of HR operations. There are numerous methods of applying AI to the cycles, for example, employee churn, employee attendance, and finding the most fitting profiles for the positions advertised.
In several cases, HR round interviews are being conducted by artificial intelligence bots to understand the interpersonal skills of applicants.
Accelerate AI and Deep Learning in your Organization and Remove any Performance Bottlenecks with our Solutions.

Artificial intelligence allows organizations to understand their customers better than traditional analytics from solutions like Google Analytics. It allows companies to collect more information of user interaction on platforms, empowering machine learning models to look at a wide range of variables while making decisions.

Artificial intelligence helps in digital marketing with advertisements. Companies can target users with effective campaigns to bring users back as well as gain new users. Many organizations spend a huge amount of money on advertising but gain only a little without artificial intelligence due to ineffective targeting.

With artificial intelligence, companies can offer personalized products and services without manual efforts. Such capabilities allow companies to offer the same user experience irrespective of their interests and requirements. Artificial intelligence not only reduces users' churn rate by offering what users need but also reduces the human workforce required by organizations.

Artificial intelligence can help companies build user profiles that include their interests, historical engagements, movements from one webpage to another, and other activities. This information is then used to enhance users' experience by optimizing their journey at every touchpoint to boost business growth. Organizations with artificial intelligence transformation initiatives are more successful in achieving improvements in customer loyalty and customer satisfaction rates.

Virtual assistants, an AI-based solution for quickly providing what users want is another use-case of AI for enhancing business operations. By integrating bots for both voice and text, companies can streamline the support service by completely eliminating human interaction for assistance. This not only reduces the costs but also resolves issues in real-time.

Artificial intelligence can help in securing web and mobile applications with constant monitoring of potential hacks. Companies lose a fortune after hacks, which makes it difficult to come back and build customer trust from the scratch. With artificial intelligence, organizations can stop hacks in real-time by either notifying the right team or fixing the vulnerabilities.
Defining your journey to Artificial Intelligence
Following the digital transformation path, without having a clear and defined strategy, there is no way to have artificial intelligence. Based on the Single-Store Maturity framework following necessary steps should be taken to reach the maturity stage in the use of AI by effectively optimizing the production process with all the potential available.
Most importantly, gather the information that can help you in training and testing machine learning models. This information can be collected from data sets, accounting pages, and markup documents, such as XML and so forth.
Secondly, use tools for storage, structuring, and integration that facilitate data exploration analysis. It is essential to prepare the data for the next stage of exploration by using some ETL-type tools (Extract, Transform, and Load), which are responsible for extracting, transforming, and even loading data.
In this step, descriptive inspection is done. BI (Business Intelligence) reports, data-mart tools, OLAP questions (Online Analytical Processing), and investigation boards are worked from the information gathered. In this way, experts can have a more precise, more conservative, and target perspective on areas just like the entire association.
Real-time operation and extraction
At this phase of maturity, the association is worried about incorporating its information with present-day devices and utilizing APIs (Application Programming Interface). The transformation of data configurations of simpler joining like JSON (JavaScript Object Notation) or XML techniques encourages mix progressively and improves response time from making information to detailed analysis.
Real-time operation and extraction
Prediction and Optimization
Finally, organizations have quality data in real-time. Its configurations are viable with the main advancements utilized for training AI models and can settle on choices dependent on examination and expectation. Undeniable level calculations are created, fit for perceiving voice, pictures, suggesting, gaining from designs, and so forth.
Prediction and Optimization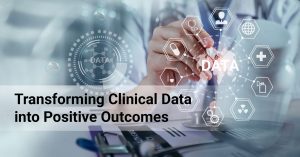 The pharmaceutical industry thrives on data. From drug discovery to clinical trials, regulatory compliance to pharmacovigilance, mountains of textual data are generated daily. But the challenge lies in collecting this data and making sense of it. That's where Natural Language Processing steps in, acting as the magician that extracts meaningful information from unstructured text. According […]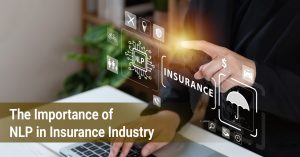 The influx of data has long challenged the insurance industry—a cascade of claims, market analyses, regulatory documents, and customer interactions. Amidst this data accumulation lies the need for efficient processing, accurate risk evaluation, and compliance adherence.    Fortunately, the insurance industry has witnessed a remarkable transformation in recent years due to technological advancements. One of […]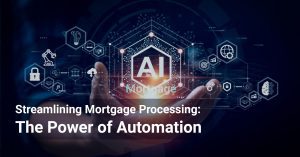 Securing a mortgage loan is a significant milestone on the path to homeownership. However, the process involved in acquiring a mortgage can often be intricate and time-consuming, especially regarding mortgage underwriting. Mortgage underwriting is a critical step in the loan approval process, where lenders evaluate an applicant's financial stability and creditworthiness to determine if they […]