RecoSense solutions provide the best technological acumen in terms of analytics, which gives you an actual idea about the business risks and opportunities. We show you pathways for making a better future for the users.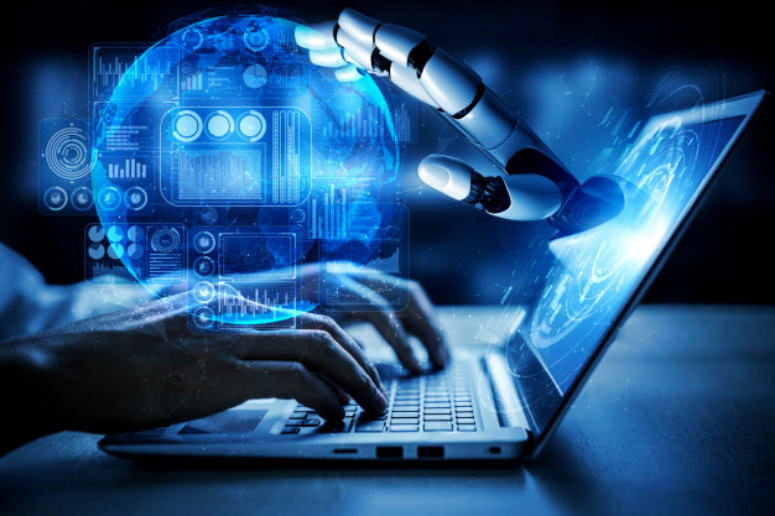 Need For Business Analytics
RecoSense Services Help You
Business Intelligence and Analytics Services
Insights, forecasting, and visualization
Data Science and Machine Learning
Asset-based Analytics-as-a-Service
Advanced analytics and data strategy
Solutions
Our Suite of BI & Analytics Solution
Big Data is one of the most significant problems of the modern world. Due to expensive computational power needs, these programs are now shifting to big data platforms. Big data architecture stands useful in analyzing multidimensional unstructured data to find meaningful interpretation.
We provide integrated big data solutions to our users in the most convenient way. Our big data analytics will help you find the patterns in the data to understand the interpretable meaning.
Our business intelligence can help you come up with the most effective decision-making processes. With sound technology and optimization methods, we visualize raw data in a meaningful way to understand the patterns.
Studying dashboard results and infographics can also provide valuable insights regarding the business. We enhance our data analytics processes by organizing them into the Centre of excellence.
Data integration presents the cumulative information from various sources. We ensure the optimized implementation of the enterprise data warehouse or EDW.
With our mastering the data management, we organize the information and metadata. Our vision brings together the perfect data, best technology, and the right people on the same platform to generate the best possible outcome.
We utilize next-generation technologies to help design BI and Analytics applications that aid enterprises in boosting ROI by drawing 360-degree insights about their business, customers, market, and products.
Recosense uses artificial intelligence and provides unique visualizations to quickly make effective decisions.
We help customers make better decisions with our expert-level business intelligence (BI) and analytics services to manage end-to-end processes right from data acquisition to data storage and information delivery.
To ensure organizations do not miss on important trends, RecoSense augments business intelligence with artificial intelligence.
Accelerate AI and Deep Learning in your Organization and Remove any Performance Bottlenecks with our Solutions.
There are several positive outcomes when you use Business Intelligence and Analytics. We provide structured dashboards to ensure the best decision-making with minimal to no effort in unearthing insights. Our analysis helps in the productive enhancement of business by effective cost reduction and implementation with a sound strategy.
These analyzed results also provide a comprehensive way to map the possibilities for business growth. The results are independent of platforms and therefore increases the company valuation.
In this era of deep learning and advancement in computer science, nothing can provide a smarter decision than a set of results interpreted from data. The interpretation from visualized data is also fast in processing and comes out with greater accuracy.
Faster reporting, analysis, or planning
More accurate reporting, analysis, or planning
Better business decisions
Improved employee satisfaction
Improved operational efficiency
Improved customer satisfaction
Increased competitive advantage
BI and Analytics- Trends and scope
Artificial Intelligence can find correlations and patterns in data to interpret its meaning. AI is also used to optimize data correlation functions and predict possible outcomes from the pattern.
Using Machine Learning and Natural Language Processing, we can build a recommendation system to offer customized products.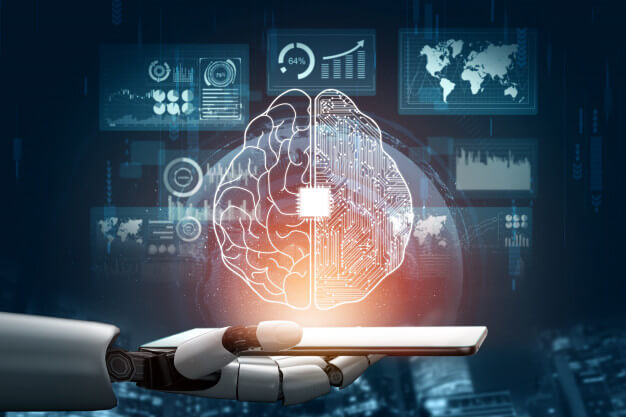 The first and foremost thing for every enterprise is to ensure security for their data using centralized security protocols like industry-standard data encryption and monitoring access to the data. Failing to fortify data breaches can result in a penalty from the government of respective countries.
We integrate all relevant data and systems into robust visual dashboards, creating a 360-degree view of analytical results so you can find relevance among the millions of variables and make smarter decisions on a day-to-day basis.
SaaS BI is often regarded as having key benefits over on-premise software deployments such as lower costs, less complexity, and is easier to deploy. It also provides the advantage of accessibility.
Unlike on-premise applications, which may be locked behind a firewall, SaaS applications can be accessed on any device with an internet connection.
Predictive and prescriptive analytics are two forward-looking tools used by business leaders to overcome business limitations. Using a combination of historical data, rules, and a knowledge of businesses, they can accurately predict future events and guide leaders to the best overall decisions.
It is the discipline that applies logic and mathematics to data to provide insights for making better decisions quickly. For some use cases, real-time simply means the analytics is completed within a few seconds or minutes after the arrival of new data.
On-demand real-time analytics waits for users or systems to request a query and then delivers the analytic results. Continuous real-time analytics is more proactive and alerts users or triggers responses as events happen.
Collaborative BI is very much effective for enterprise-wide reporting and analytics, making the sharing process easier and enabling more efficient decision-making among team members who may have been working to reach conclusions on an individual basis.
Compared to more solitary, conclusion-based traditional BI tools, collaborative BI emphasizes the problem-solving process. Tools allow peers to analyze data and exchange information and ideas through Web 2.0 tools like blogs and wikis. Modern tools also support brainstorming through social networking-like features, which continue to gain popularity for both business and personal use.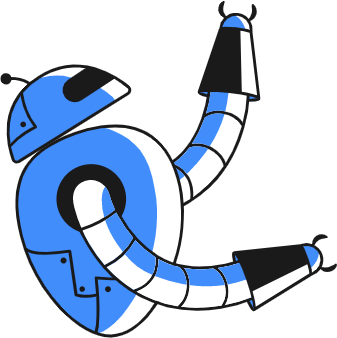 Mobile Business intelligence refers to computer-based techniques used in spotting, finding, and analyzing business data on mobile phones or tablets. Mobile BI applications allow professionals to have a quick overview of sales revenue, by-products, departments, operating costs, and more.
RecoSense reduces the need for computation for BI on mobile devices and allows companies to democratize insights across organizations.
If you are a product manufacturer that produces physical products inside factories, then automating the production using robotic equipment will help increase the daily throughput and save valuable time. You can automate every aspect of your business be it vendor management, sales, or finance through robotic process automation and AI assistant.
Various online entities provide automation services on a subscription basis to different business firms. It is then controlled in a centralized way. Customer management is also done through automated chatbots and AI customer service.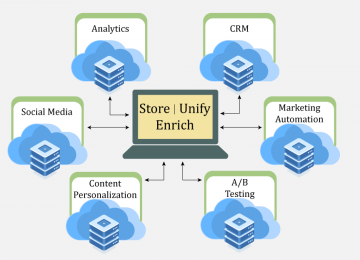 Embedded analytics is a digital workplace capability where data analysis occurs within a user's natural workflow, without the need to toggle to another application.
RecoSense uses embedded analytics to provide advanced and upgraded services to decision-makers as well as customers to obtain insights into every action or engagement on platforms.

One-Stop Partner for End to End Solutions with Data Insights and Data Modelling

Value Addition for Strong Intelligent Automations

Multi Environment Capability – Mobile Platforms, Web Services, Device Communications

Data Insight Expertise – Business Intelligence, Analytics for Decision Support Applications

Integration Expertise with Customer specific Data Formats and Legacy Systems

Innovation with Iterations- New Intelligence along with Adaptive Work-Flow Iterations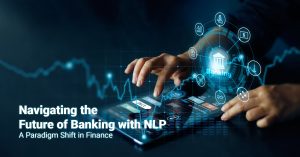 The banking world is undergoing a remarkable transformation, driven by advancements in technology that are reshaping the industry's landscape. Among the transformative technologies, Natural Language Processing (NLP) has emerged as a game-changer, empowering banks to harness the power of language and revolutionize their operations. By enabling machines to understand, interpret, and generate human language, NLP […]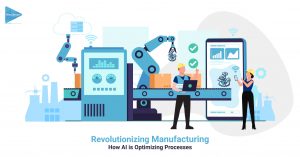 The manufacturing industry is at a crossroads. Digitalization is pivotal in this 4th industrial revolution era, known as Industry 4.0. It connects humans, resources, and information through modern digital systems. With the rise of digital transformation, companies seek ways to optimize their operations and gain a competitive edge. One technology that is rapidly gaining popularity […]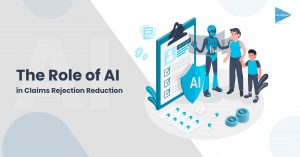 Artificial intelligence is becoming one of the megatrends. Businesses are keen to utilize the full potential of AI to improve the efficiency of their service. The healthcare sector naturally accumulates a vast data set in the form of health records, images, clinical trial data, claim data, etc., these data are used to make better business […]