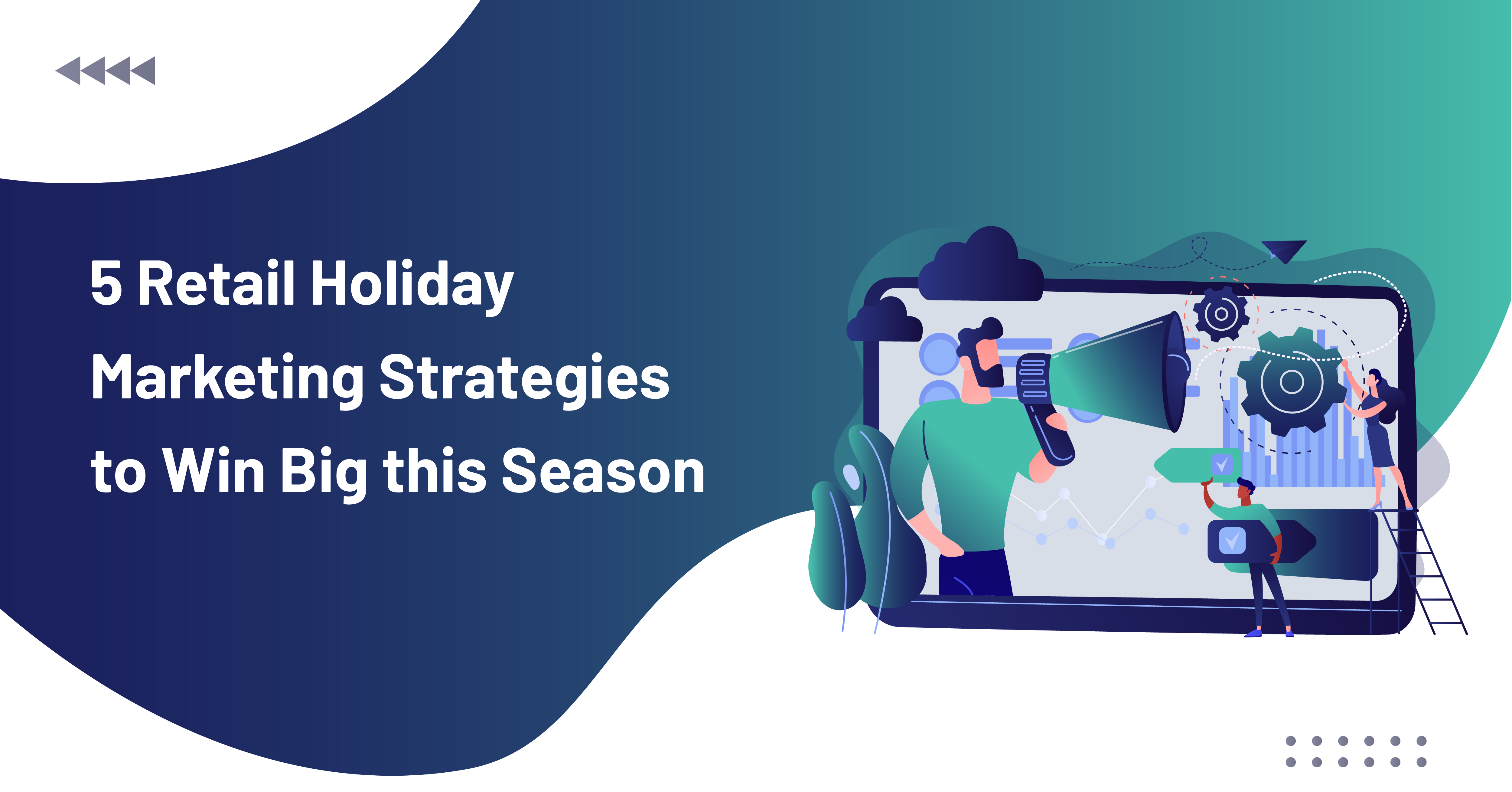 October 18, 2018

RecoSense
The 2018 holiday season has begun and just like the previous years, this season presents massively lucrative opportunities to e-commerce marketers like you to capture new customers, increase cart sizes, maximize your sales and grow the business.
Holiday Season = Potential to make 30% more revenues
Every year, and almost without fail, the months of October, November, and December till in about 30% more revenue than all the other months of the year.
The same holds true for brick and mortar retail stores as well. Typically, in these months, people naturally tend to buy more – for themselves and for gifting purposes – causing the retail tides to turn for the better. It is then on marketers to tail the wind and capture business opportunities that so naturally happen this time of the year.
Holiday Season = More online shopping than ever
The year-end retail holiday season is a cash cow for retailers, especially online stores. For, more than 73% of shoppers today tend to shop online during the gifting-heavy season and flock to online stores far more readily than before.
In our research, we've found that the key reason why shoppers prefer an online store over a physical one during the holiday season is for better prices, curated listings, better discounts. And with increasing popularity of Big Billion Days, Cyber Monday and Black Friday sales, there's merit in positioning your online store to appeal to the sentiments of the spending-friendly shopper this holiday season.
'tis the season for smart marketing
For an industry that relies on events and occasions to drive store traffic, the holiday season is probably the biggest calendar event imaginable. Clearly, this is one season you shouldn't scale back on your marketing either. Instead, this is the season where you need all but a nuanced approach to standing out, making your brand's presence felt and attracting customers from the surge in e-commerce traffic that's common to this season.
In this post, we'll talk you through 5 fail-proof marketing strategies you can easily work into your strategic plans for the next few months to make the most of the 2018 holiday season.
On-site
What: Target users by their behavior
With: Personalization tools
Humans typically tend to repeat behaviors that they derive benefit from. And so, it's not extraordinary to assume that a shopper who's had a pleasant experience with your store once is likely to visit again. And it is in these last few months of the year that brands see the most surge in repeat purchases – shoppers looking for products similar to the ones they bought last or better than their last.
So, while the sentiments are to your advantage, it'll serve you well to up your game and deliver curated and personal shopping experiences by taking help from plug-and-play personalization tools. These tools exist to help retailers better predict what people want, when they want it and how they'll want to go about shopping for it. Smart tools like Retailsense, help you to confidently move away from the poorly reliable methods of tapping into historical data to comp out content and products by enabling a much more accurate and seamless process of delivering relevant content and products.
Now, the impact of personalization on stores varies based on the categories and the depth of personalization deployed. But on average, it catalyzes about 30% increase in conversion rates and a massive 40% increase in revenues.
Ferns N Petals, India's largest flower and gifts retailer, does a great job of this by reminding users that their friend's birthday/anniversary is coming up and they received a gift from the Ferns N Petals from the user on a similar previous occasion. The platform also suggests appropriate gifts to users during on popular occasions like Valentine's day and Rakhi based on the user's interests and shopping patterns when they arrive on the site a second time around.
Off-site
What: Ensure your brand is discoverable
With: Landing page optimization
While marketing activities like running contests and viral giveaways can help draw attention to your web store, creating and managing one is a mammoth task and takes months to pull off successfully. With only a few weeks till the end of the year celebrations kick in, you'll be better served by ensuring that your sale landing pages are optimized to attract traffic and drive conversion.
Tools like Keyword Planner, Moz Pro, and SEMrush comprise our advisory board when we want to understand what people are searching for during particular seasons for specific geographies. Use them to understand what's trending in your realm of the world this time of the year and identify ways to seed the findings into the minutiae of your landing pages(s).
Yes, building SEO authority isn't something that can be achieved overnight, however, any effort at understanding and incorporating keywords relevant to your store is an investment that's worth making.
Pro tip: One way to up the ranking of a page is to look into schema.org and work on rich text search. Also, think of ways to incentivize shoppers to write and share (product or platform) reviews to give your SEO efforts a boost especially if you are looking at ranking for extremely competitive (and expensive) holiday-related terms like "Best gift for kids" or "Great low price gift".
What: Get your products seen
With: Pinterest and Instagram promotions
Take this as gospel truth: As long as you are selling a physical product, you need to be on Instagram and Pinterest during the holiday season.
Traffic on Pinterest and Instagram spike towards the beginning of the holiday shopping season as people search the length of these platforms for everything from holiday decor inspiration to gifting ideas. Paying for a sponsored feature on Instagram feeds and pinned posts on Pinterest is then, a smart way to influence these willing shoppers.
In fact, a better way about paid promotions on image/video friendly social media platforms is to ensure the ads are as visually stunning and as stimulating as possible. Think high contrast lifestyle shots, holiday elements, and human features. Think carousel ads and crisp videos. Keep in mind these are platforms where your product will do the selling for you and not so much the content or the price, so work on your image collaterals accordingly this season.
What: Make your store holiday-obvious
With: Thematic storefront and content
Holidays, with their symbolism and universally known and understood colors and creatures, makes creating thematic storefronts measurably easy. The challenge, if any, is to identify ways to work in these colors and combinations with your brand and its many components.
We love it that VLC Media player, for example, brings out the spirit of the season by topping off its orange cone with a Santa cap every year in December. Think about how your brand and all customer touchpoints can be made to absorb some of the holiday conventions to look more "in" with the season and soiree.
What: Drive conversions  
With: Holiday specific trigger emails
It's a fact that emails and push notifications sent based on specific triggers featuring highly relevant offers/content see a much higher conversion rate than regular emails. These include reminders for items in abandoned carts, emails for items wishlisted, and items that make up a shopper's store browsing history. In fact, the average open rate of a trigger email is 4 times that of a newsletter and can go as high as 80% with compelling copywriting skills.
Automated trigger email is our most trusted tool for winning that conversion. Trigger emails can help save you a lot of the marketing dollars that otherwise get spent on conventional retargeting ads which leave little room for customization and even fewer content characters.
Most email automation tools, including MailChimp and HubSpot, support tightly curated triggers and can be run for as long as the season or the store demands.
With this said and more, remember that the holiday season is more than just an event focused on boosting sales. It is as much about leaving your customers with a shopping experience they'll enjoy, remember and tell their friends about. Work towards that, and we promise you'll win this holiday season like a pro.
Tell us how you've aced a retail holiday season in the comments below.