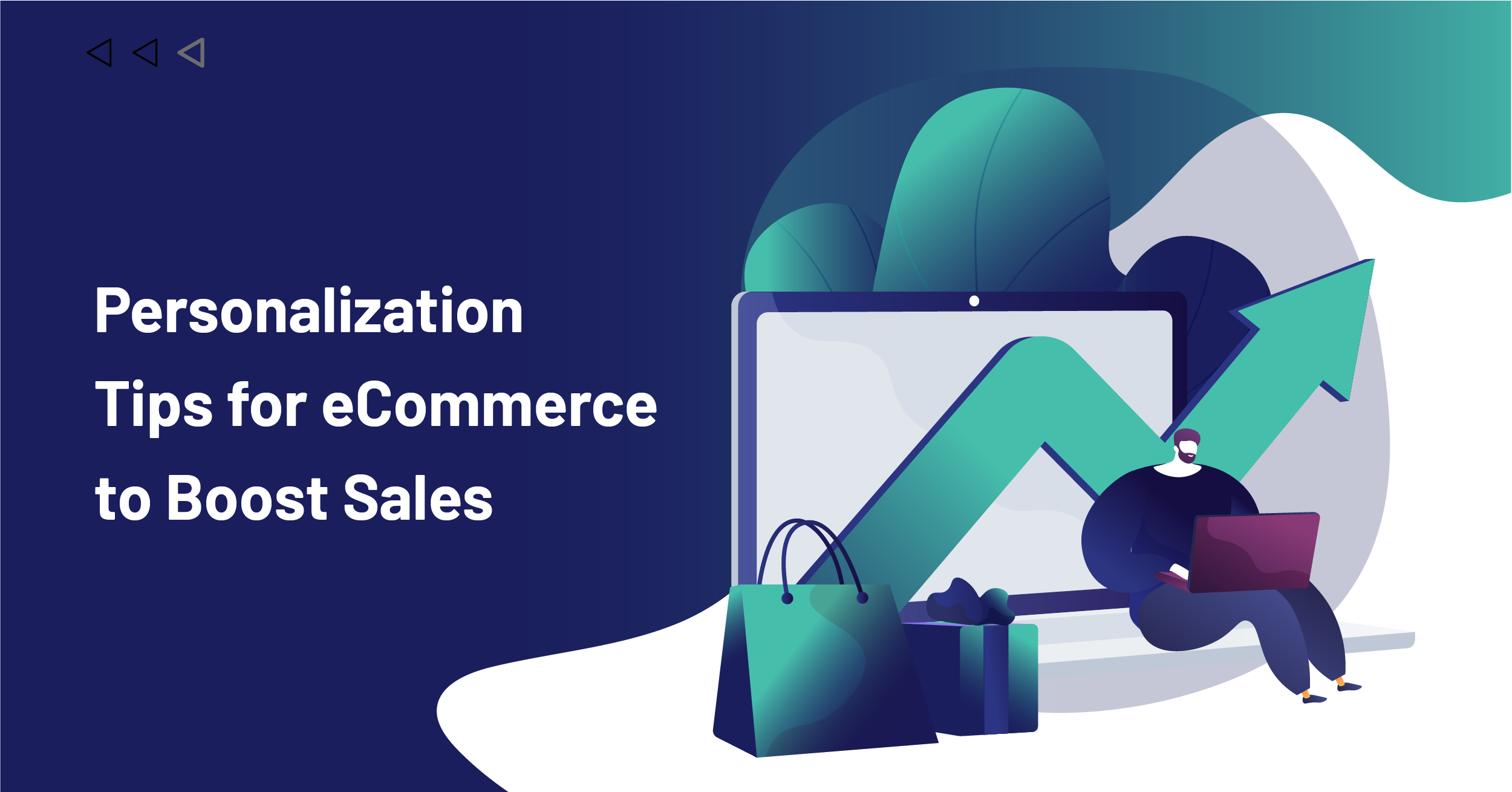 December 5, 2019

RecoSense
Personalization in eCommerce is vital in understanding customer journey, customer journey with a better 360-degree view of the customer. Let us see some important personalization tips for small eCommerce businesses.
E-Commerce personalization can go a milestone in building up a relationship with prospective buyers. It personalizes with every customer by giving them individualized offers, product recommendations, and relevant content subject to their previous activity, demographics, and other personal data.
If we consider the latest trends for eCommerce personalization, the Higher the personalization in eCommerce better the customer engagement, resulting in better business and ROI.
As per the latest statistics,
74% of customers get disappointed when showing them irrelevant content.
customers get disappointed when showing them irrelevant content.
90% of customers believe personalization is meant for the future.
48% of customers like to spend more when their experience is personalized
Personalization is just a way beyond greeting the customer only by their name when they visit your website.
Personalization tips for small eCommerce for effective business
1. Provide Tailor-made content
Provide every Internet user with meaningful information relevant to their searches. Make use of Artificial Intelligence and continuous machine learning for showing the products and offers that are essential for every customer group irrespective of their profile.
AI helps in drawing customer data subject to their likes, dislikes, trends, and behavior, and your own customer-focused recommendations, personalized search, and merchandising that lead to highly effective improvements in online conversion rates.
When you know what the buyers are searching for, provide them with relevant content that helps them to make up their minds. Once the purchase is finalized, provide tutorials and instructions to the customers for making the most of their products.
2. Make the buyers move throughout the buying process
With personalization, you can track every customer through every step of their buying process. You would get to know when to greet the customer by the name when to share with them more product information that interests them and which products to recommend.
3. Offer them better product Personalised recommendations
These are based on buyers' previous purchase history. Show them the previous products under different categories, prices, and sellers which induce them to take a look at and prepare their minds for final purchase.
AI-based personalized e-commerce platforms gather behavioral data of each single website visitor with respect to views, searches, purchases, and even time of day or amount spent. Analyze the data and identify relationships that help to cluster the data as per different customer segments. Classify the users into first-time visitors, special cart promotion to VIP customers, or offer 25% off during a seasonal duration for all customers who have not purchased in the last 6 months.
4. Handle the data and deliver a personalized experience across all users
Analyze the large volumes of customer data in real-time using Big data and predict the frequency of every visitor to convert depending on historical interactions of visitors and customers on your website. Provide touch base to every customer and work on segmenting the buyers according to their wishes, wants, tastes, income, and any other descriptor you can think of.
5. Work on maximizing the segmentation benefit
Make use of pop-ups

Propper use of pop-ups can encourage the users to sign up for your mailing list, loyalty program, or newsletter. This will increase your contact list and help you in setting email marketing campaigns for boosting sales. 
Offer free-shipment

Free shipment is a major psychological turn on for any customer that generates customer loyalty and customer retention resulting in quantifying the business
Reduce the shopping cart abandonment


Reduce shopping cart abandonment in the following ways :

Create a user-friendly interface to ease out the navigation and check out process.
Send shopping cart abandonment emails
Increase the trust of the prospective buyers by showing them trust symbols and valid SSL certificate
Show them price match guarantee
Give them guest checkout option 
Positive customer reviews

Reviews not only build trust but also play a precious role in the decision making likewise reviews ratings, customer testimonials also builds the market reputation and creates an impact on other customers to buy from you.
Set automated personalized email marketing campaigns

To the prospective buyers navigating on their current activity by inducing them with personalized suggestions through to take further action such as encouraging cart abandonment users to revisit the site and complete the transaction. 
Provide excellent customer service

Delighting the customer is the new normal, Personalised content via social media, live chat, email, phone or customer service center, or helpdesk for resolving the immediate queries of the customers.
Reward your loyal customers

Reward your loyal customers via loyalty programs, reward points, discount coupons, or free shipment that encourages maximum sales. 
Sell your products in an innovative way

Sell your products in an innovative way by churning out new innovative marketing ideas to boost up the sales.
Conclusion
The Above personalization tips for small eCommerce businesses are vital for quantifying the overall operation in an e-store, With the help of AI, the tedious process such as data acquisition, segmentation, orchestration is simplified make it way out for optimized intelligent personalization in eCommerce store for better outcomes in terms of user experience, customer engagement, and also customer retention.