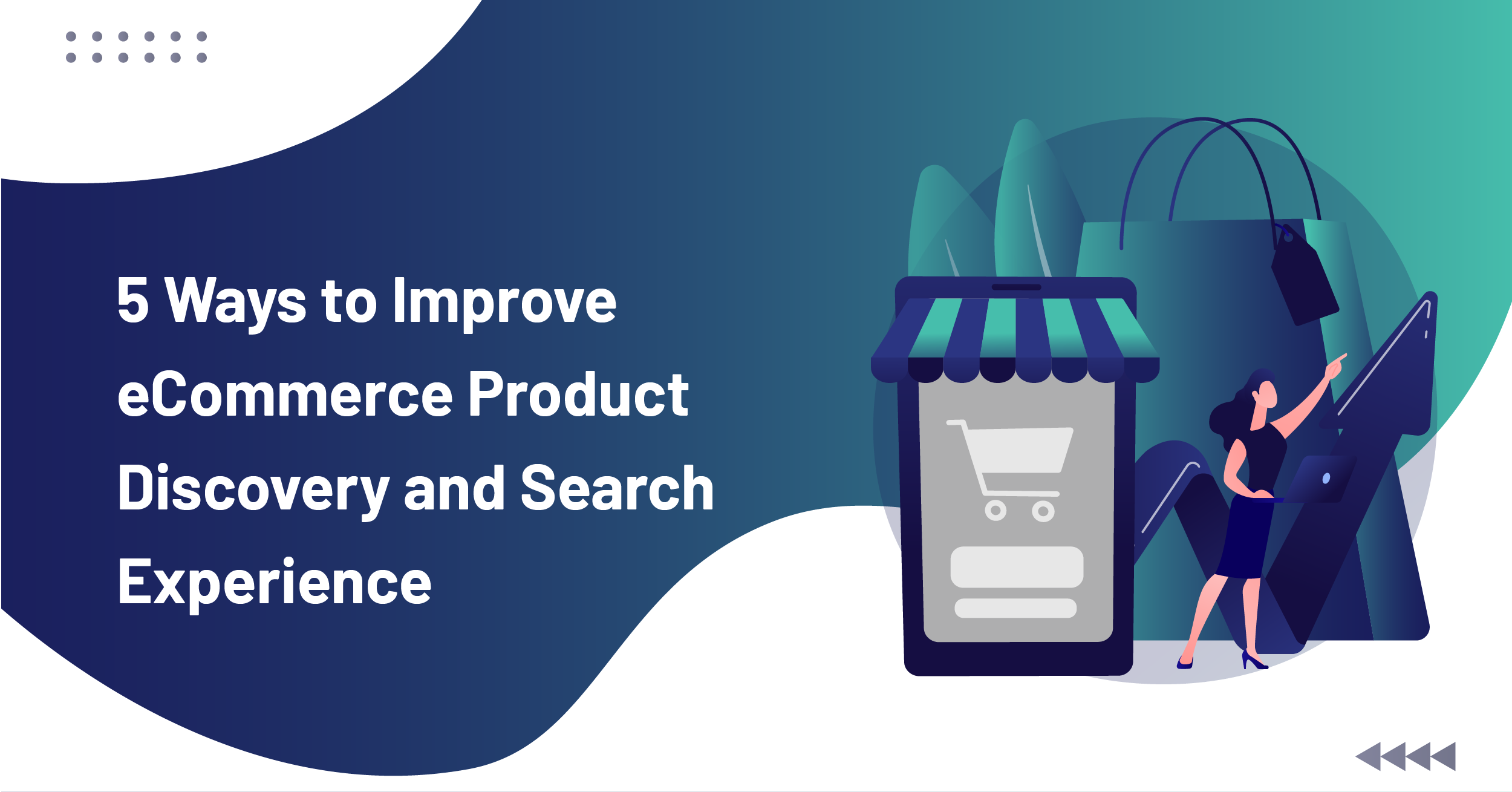 In the last few years, there has been a significant rise in retail eCommerce revenue. According to estimates, eCommerce is expected to assist about 95 percent of all shopping by 2040.
Nowadays, a user's digital-first priority is unrestricted by borders and linked to a plethora of information through several social media platforms. As such, the winning strategy for any eCommerce business that wants to attract this new segment of customers is to have a ready-to-implement digital and product-oriented plan.
And naturally, such a strategy wouldn't be complete without a stellar eCommerce product discovery experience. It refers to the merchants' ability to recreate physical experiences and transit them to the digital space. In essence, product discovery acts as the foundation of every successful eCommerce business.
Let's explore the 5 best ways to improve the eCommerce product discovery and search experience of the customers visiting your website.
1. Provide Personalized Search Experience to Users
Brands that offer a personalized experience to the customers are more likely to win their trust and confidence to shop and pay on their platform. One of the hallmarks of a tailor-made search experience is a product catalog that offers comprehensive, relevant, and optimized product metadata to improve eCommerce product discovery.
Another step in the right direction is using applications with an automated product tagging feature that generates robust product tags from a standard catalog, allowing for structured product data and dynamic personalization. 
You can also target the customer with personalized recommendations. They provide search results that help users find what they're looking for much quicker. The data from the user's past search history, location, and demographics, are utilized for these product recommendations. 
2. Optimize Your Search Bar
The search bar is the user's first point of contact with your eCommerce website. A prominent search bar ensures faster and smoother product discovery. Some fundamental search issues like null result pages, incorrect spellings or typos, use of synonyms, etc., need to be sorted out well in advance.
It is possible to trace general anomalous tags to ensure that every keyword search returns any related items or product recommendations using standardized product meta tags and effective catalog management. 
Furthermore, features like autocomplete and auto-suggest options enable accurate prediction to help land the customer on the product page they are searching for. This method makes use of context to anticipate what users want. It also uses intelligent suggestions to handle common typing errors along with semantic search to appeal to the user's purpose.  
3. Improve Navigation Options for a Better Shopping Experience
Intuitive navigation helps in effective product search and discovery for both types of customers; one who knows exactly what to purchase, the other who is browsing to find an attractive product on the website.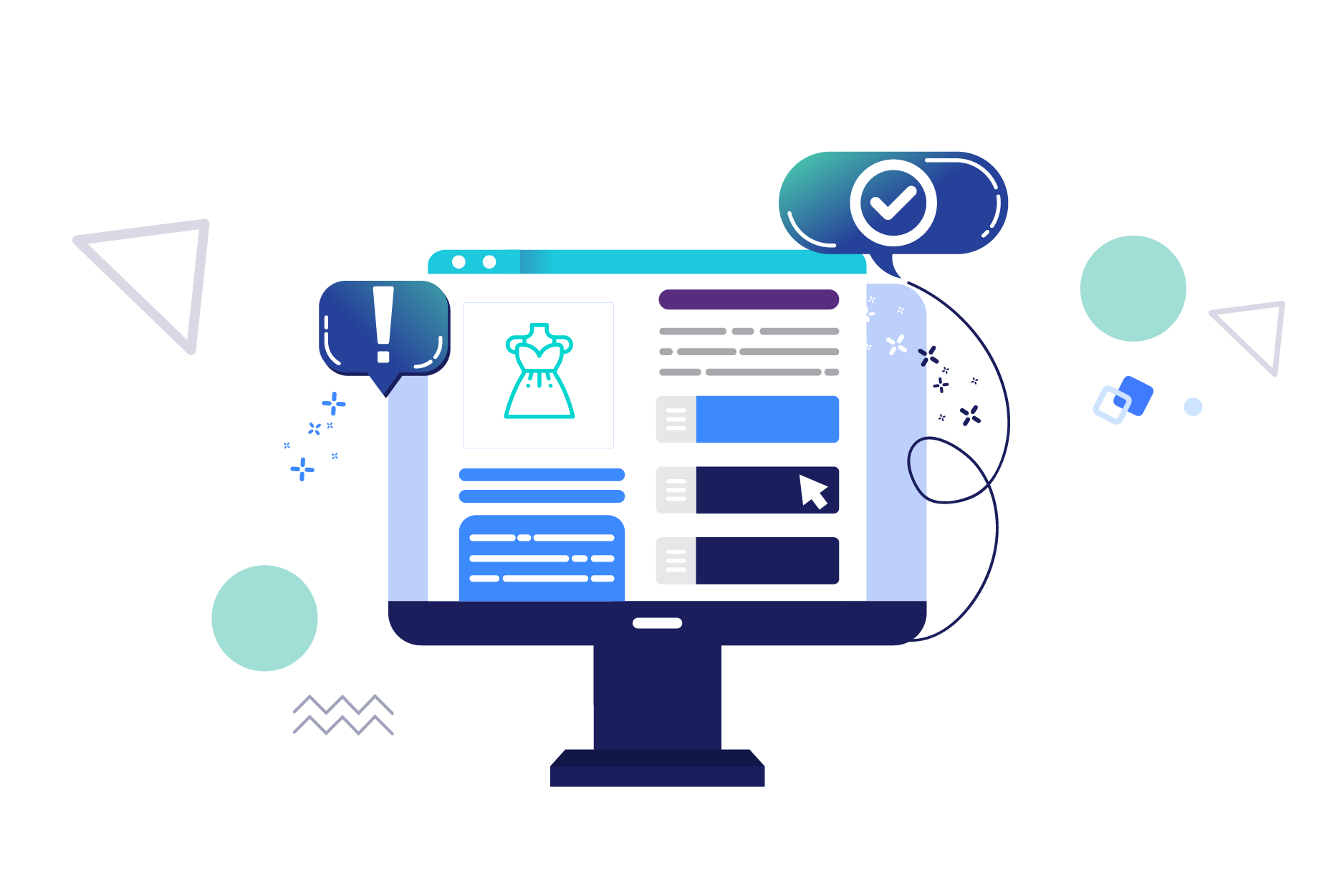 A navigational search helps the customer quickly find the desired products. It includes providing browsing pages with related terms grouped. In addition, you can utilize catalog tagging to streamline product listings and categories so that they are easy to locate on the platform.
Thanks to improved navigation on your site, customers can reach the required products in a relatively short time span. It's the one good feature that every eCommerce platform should include as it enables visitors to make exciting purchases they hadn't expected before, thereby boosting your sales and engagement rates.
4. Leverage Product Sorting and Search Filters
Customizing search results assists customers in narrowing down the results obtained from the search request. Users on your site can utilize Search and Sort filters to narrow down their search results to just what they're browsing for. Plus, facets ensure that the user only sees filters that are relevant to the search results. 
The use of search and sort filters and facets speeds up the eCommerce product discovery process. They also avoid the incidence of the dreaded "Zero and Null results page."
eCommerce merchants should focus on making the product attributes as dynamic as possible. Effective product and catalog tagging specific to basic attributes like color, shape, height, outfit, type, length, brand, or occasion can do the trick.  
5. Focus On SERP and Overall Business Rankings
As far as the Search Engine Results Page (SERP) ranking is concerned, optimizing search for long-tail queries is the best way to rank higher. 
Consider utilizing search results to rank the most profitable products for your business. It opens the door for your eCommerce business to step into merchandising. As a result, you can generate a higher amount of revenue quickly.
You can also customize rankings based on product demand, popularity, novelty, or quality on the eCommerce platform. Products can also be rated based on the platform's or company's ranking.
The Bottom Line 
To improve eCommerce product discovery and search experience, make it simple for your customers to find and search, compare and evaluate, and finally purchase the item without a hassle. 
As an eCommerce merchant, harnessing the power of Artificial Intelligence can give you an edge over the competition. AI-powered automation tools are efficient in managing, organizing, and enhancing the quality of product data. Thus, layering AI technology along with the understanding of customer intent can do wonders for your business. 
Abhilash Dasari
Abhilash Dasari has over 7 years of experience working with SaaS startups defining and implementing Growth Strategies. Abhilash is currently heading Product at RecoSense and is involved in planning, coordination, and development of various products, marketing, and sales deliverables, including website content, blogs, decks, datasheets, landing pages, emailers, research reports, and feature insights to grow demand and revenue.