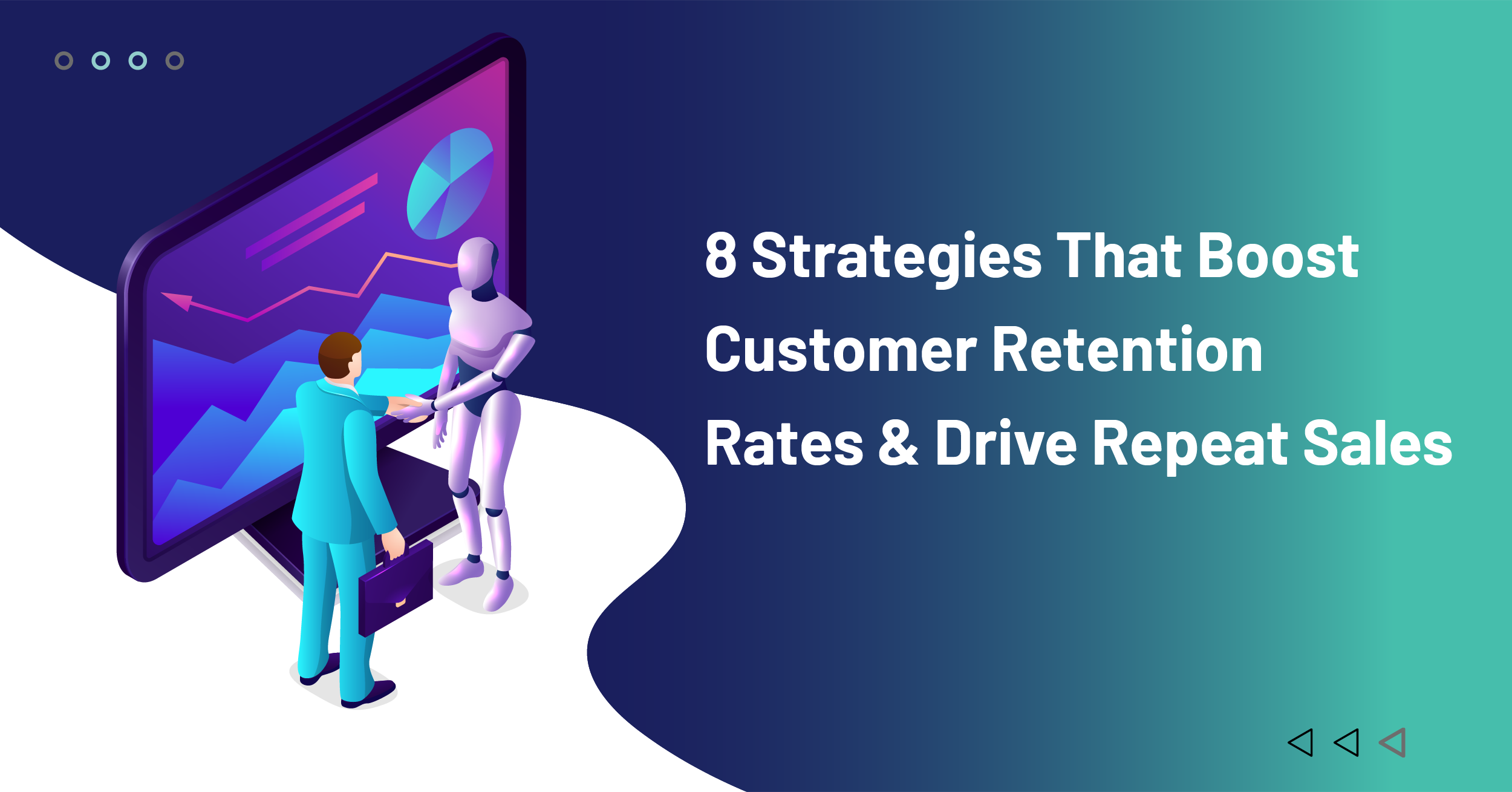 A customer that has already made a purchase on your store is much easier and less expensive to persuade than a new one. The statement holds especially in the competitive eCommerce space, where the cost of clicks and conversions seems to be rising all the time. So it goes without saying that planning and implementation of sound eCommerce Customer retention strategies is the need of the hour for merchants across platforms.  
Have a look at some of the key customer retention strategies for your eCommerce store to boost engagement and generate more revenue.
1. Create Customer Account Pages
Setting up customer account pages is a great way to understand consumer behavior and preferences thoroughly. You should provide customers with the choice to sign up or register an account on the online store by proposing additional discounts and dynamic offers. There are also advanced AI tools to help you create Buyer Persona in real-time without the customers having to do anything apart from registering an account.
Such pages can help you obtain insightful customer data and information like delivery addresses, birthdays, and anniversaries. With this wealth of data, you can target them with exclusive offers, products saved in the cart or watchlist, past purchasing history, etc.
2. Focus on Personalized Marketing Campaigns
One of the best ways to improve customer engagement is to connect with your target audience online. And what better way to do this than by providing a personalized experience!
For this purpose, it's imperative to segment your customer base into categories like active or passive buyers, price or brand sensitive, etc. Segmentation makes it easier for eCommerce merchants to run super-targeted marketing campaigns and cross-sell products.
Some of the proven marketing methods include:
Email Marketing: Send a personalized email to each segment of your customer base displaying their preferred products.
SMS Marketing: Ask consumers what they're looking for, what they'd like, and how you might assist them in making better purchases.
Facebook Messages: You can promote your deals to customers who follow your Facebook page.
Web Push Notifications: You can automate personalized notifications and messages regarding cart recovery and upcoming sale promotions using this channel.
3. Design Loyalty Programs as a Part of Critical Customer Retention Strategies
This strategy focuses on motivating customers to keep buying from a brand in exchange for value like store credits or benefits. When you implement a loyalty reward program, it attracts existing customers through discounts, credits, or an exclusive deal on their next transaction. In essence, a good deal can encourage them to return and make another purchase. 
Furthermore, this strategy can help you upsell products by simple customer actions like signing up, reviewing products, referrals, etc. 
4. Build An Online Marketing Community
Successful eCommerce merchants thrive through the immense online competition by their ability to build a community of customers. Involve your customers in your marketing campaigns to quickly develop a brand-loyal community.
You could make a personalized hashtag for consumers to use when sharing their online shopping experiences, repost their content on official social media handles, provide them social media shoutouts, and even include them in content creation.
5. Ensure a Prominent Post-Purchase Experience
As an online brand, an ideal first impression on customers is quite crucial if you want them to keep purchasing from the store. The customer perception built after purchasing from your store has a huge influence on whether or not they return.
To enhance the post-purchase experience, you need to assure the customer of a smoother delivery process. Try these ways to make your customer feel excited about product delivery for better satisfaction:
Partner with the best logistics firms based on their serviceability to ensure improved order delivery efficiency.

Send automated order status notifications to customers by email and SMS.

Set up branded order tracking page for buyers so that they could easily track their shipment status.

Ensure top-quality customer support through email, phone, chatbots, etc., so that visitors find it easier to contact.
6. Create a Powerful Online Presence
If you find your customer retention rates plummeting, it may be time to revamp your eCommerce website. Pick a clean, seamless design that truly reflects the unique qualities of your business. Update the images on your site and use catchy taglines to make the browsing experience of recurring visitors even more enjoyable. Basic but also very effective customer retention strategies to follow.
7. Cause Marketing Is the New Trend
Customers consistently opt to support brands that promote a cause they believe in. Studies depict that almost 63% of customers prefer to go for purpose-driven brands. As such, contributing a percentage of your sales to a charity of your choice a good way to boost your eCommerce sales.
Introspect your vision and goals to pick an organization that means something to you. You can also make your campaign more heartfelt by explaining to your visitors how motivated you are towards the cause. This way, you're giving consumers a reason to choose your brand over others, thereby increasing your customer retention rates.
8. Assist Customers in Making Informed Purchase Decisions
Providing additional support to your customers helps you gain brand loyalty and win over their trust. Here are some ways you can help them:
Provide detailed product descriptions with instant recommendations, other customer reviews, and testimonials on the product pages.

Create content to educate customers on how products are made, how they add value, and how to utilize them the best.

Live Chat and FAQs help clear doubts, queries, and resolve customer complaints both during and post-purchase. 
The Bottom Line
Your current customer base is your store's most valuable asset. Customers are familiar with your brand and products, and they value your service. Therefore, channelizing your time, efforts, and energy towards servicing the current ones is the best advice for this highly competitive market segment.
For this reason, eCommerce merchants must look for the best approach to implement the above-discussed customer retention strategies for better conversion optimization and sustainable revenue growth.