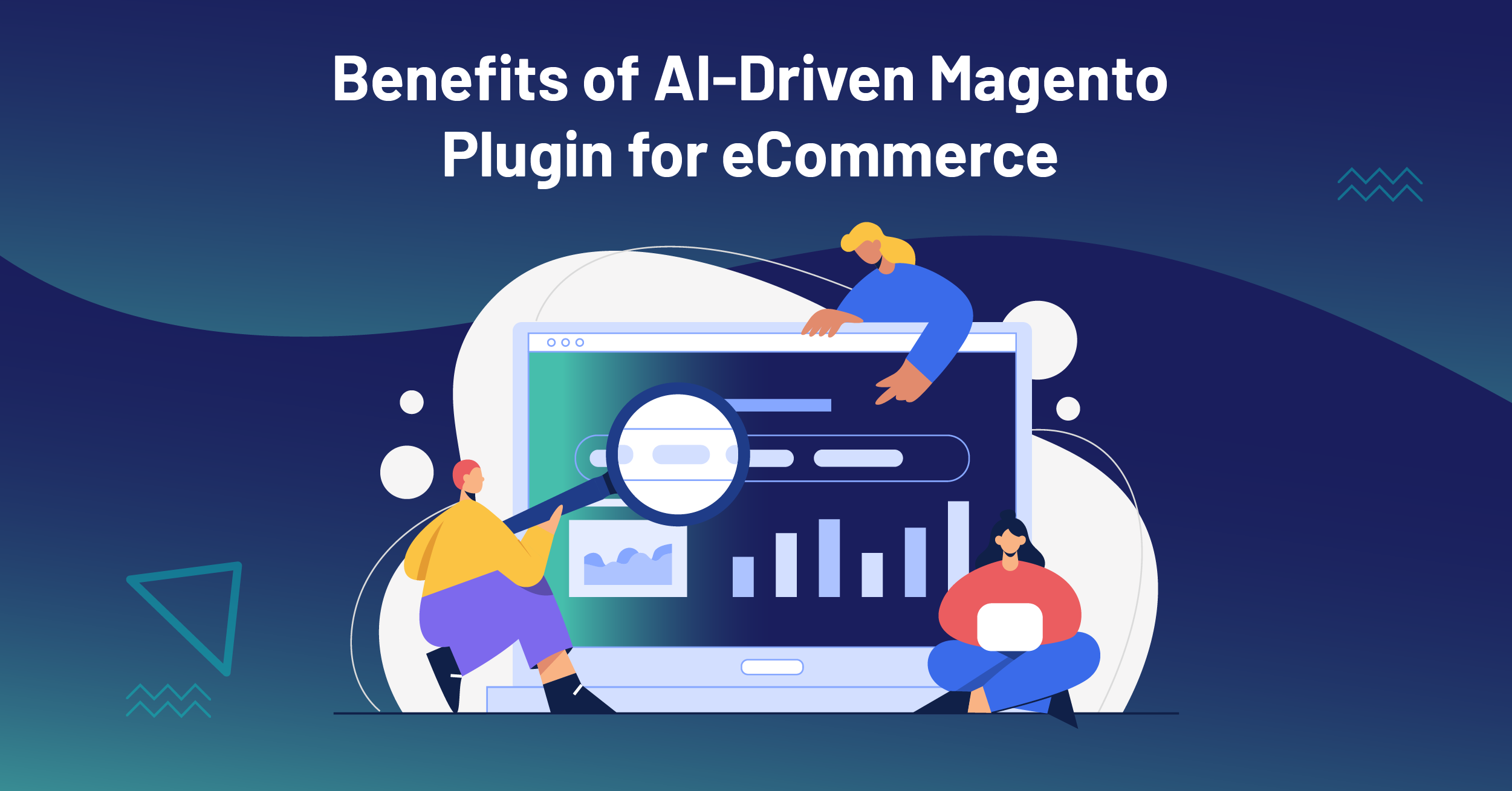 October 16, 2019

RecoSense
Artificial Intelligence is powering a better world with advanced solutions and intuitive applications. Everything from manufacturing to e-commerce is getting intelligent and smart, thanks to artificial intelligence. AI has found several use cases across industries, leading to digital transformation — which many companies are now experimenting and implementing.
Especially in the eCommerce space, AI can do wonders for businesses by enabling better insight into customer behavior and a corresponding shift in personalizing their user experience. AI is rapidly becoming a promising technology for online stores are striving to compete in an overcrowded market and differentiate the experience they offer their customers.
The eCommerce industry is set to gross $700 B by 2022, according to Statista. Let's look at how artificial intelligence can be one of the driving forces behind the growth and expansion of the industry.
Use-cases of an AI-Enabled Magento Plugin For Online Retail Stores
Core technology and retail automation companies are now coming up with innovative solutions for online stores that could enhance the quality of experience they offer their customers, enabling them to earn more revenue and keep customers coming back to them.
RetailSense is one such AI-based Magento plug-in. Let's look at a few ways such a plugin can be beneficial for an eCommerce business.
The buyer might not be mentioning all they need when coming to your website. AI can help you learn about the buyer's purpose in-depth by looking at various parameters, including their past purchases, cart items, unfinished transactions, browsing behavior, and more. By learning about the detailed buyer's intent, you can enable a smart plugin to make decisions concerning product displays, recommendations, and pricing.
Personalized merchandising
Merchandising on an online retail store is no more accessible than it is in a physical store. To make things simpler for you, an AI-powered plug-in can help you optimize merchandising on various pages of your website to drive more revenue through relevant product suggestions. These might include similar products, popular products in the same category, frequently bought together, previous purchases, and so on.
Customized product suggestions
Automated and personalized product recommendations are responsible for driving 35 percent of Amazon's revenue. AI-powered real-time product recommendations can weigh in on multiple factors such as buyer intent, behavior, lifestyle, search queries, past purchases, and current interest to show highly relevant product recommendations.
Since AI has its foundations dug deep into big data, the technology is well-positioned to make hyper-personalized product recommendations that speak to a customer's needs and interests. By enabling such an intuitive functionality in your online eCommerce store, you can encourage customers to return to your site, gain higher visitor retention, offer a better customer experience, and leverage browsing habits to generate more revenue.
Dynamic offers and discounts
Customizing offers and discounts for various customer segments can help you appeal to them based on multiple conditions. An AI-powered engine can help you lay down offers for a well-defined audience, segmented as idle visitors, loyal customers, and so on. Artificial intelligence can also be used to create personalized discounts based on the total cart value. Dynamic offers can be free products, free shipping, or discounts on specific products.
Intuitive search functionality
Product searches lie at the heart of any eCommerce store. But, converting search queries to sales takes more than displaying the products by the specific keyword. AI-powered searches can be more fine-tuned to an individual's inclinations. Artificial intelligence can take into account customer browsing patterns, social media footprint, last purchase, etc. by pulling this information. AI can leverage more than the search query to display intuitive and more sensible product recommendations. This, in turn, drives higher purchase values, better experience, and, ultimately, more profit for your e-commerce business.
User analytics and insights
The role of artificial intelligence in eCommerce borders around taking data and offering insights on deep analysis. 61 percent of marketers already consider AI as a part of their data strategy, says MySQL. AI can switch on predictive analytics for any eCommerce business, which can be its biggest blessing. User analytics and insights can be used in an eCommerce business throughout several operations. Businesses can gain granular intelligence, analyze customer segments, and profile and rearrange customers with newer insights. Artificial intelligence in eCommerce can also help companies reduce the need for human expertise, lading to cot optimization.
Benefits of an AI Magento Plugin for eCommerce Companies 
AI-powered plug-ins such as RetailSense can mean so much for an eCommerce business, including:
Increased conversion rates
By personalizing the entire customer experience, you can attract visitors by displaying relevant products and appealing to their interests. Customer-centric search functionality, product displays, and so on work to attract visitors to your website and convert them into loyal customers.
Improved average order values 
Customized product recommendations and in-depth insight into buyer behavior can help you increase the cart value for each customer by providing relevant suggestions that spark buyer interest.
Higher total number of orders
Bring customers back with personalized offers and discounts. Higher perceived value for a customer means repeat orders. AI can help you roll out deals and discounts to bring back dominant customers.
PointSource found that the presence of AI brings customers not only to shop frequently but also to spend at least 34% more in order value. All of the previous impacts can be summed up to prove AI, when used appropriately, can drive better revenue for your eCommerce business.
Conclusion
RetailSense is a smart recommendation engine, AI-powered search feature, analytics tool, dynamic offer engine, all rolled into one. Its intelligent capabilities can help you build a differentiated offering in the overcrowded eCommerce space.
With AI-powered RetailSense, you can grow your online store and thrive in your business. Learn more about the plug-in that makes it all happen for you.
RecoSense
With an AI-first approach and strong expertise in AI frameworks, RecoSense is a one-stop partner for end-to-end Data Intelligence Solutions. Our industry-unique cognitive computing platform based on Natural Language Processing and Machine Learning frameworks offers Intelligent contextual interpretation of the Content & Users.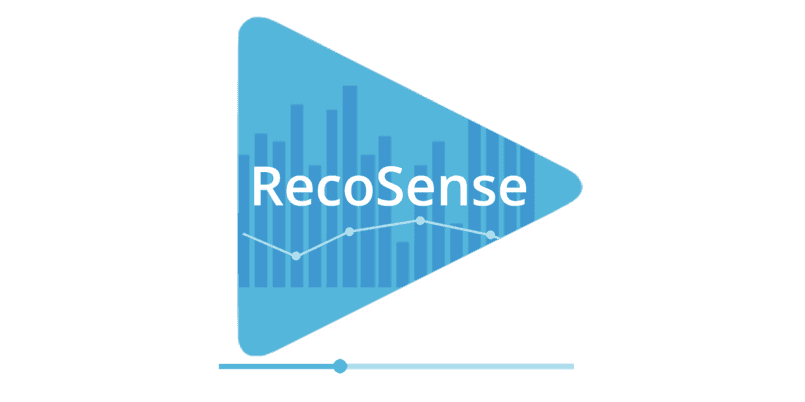 AILAB