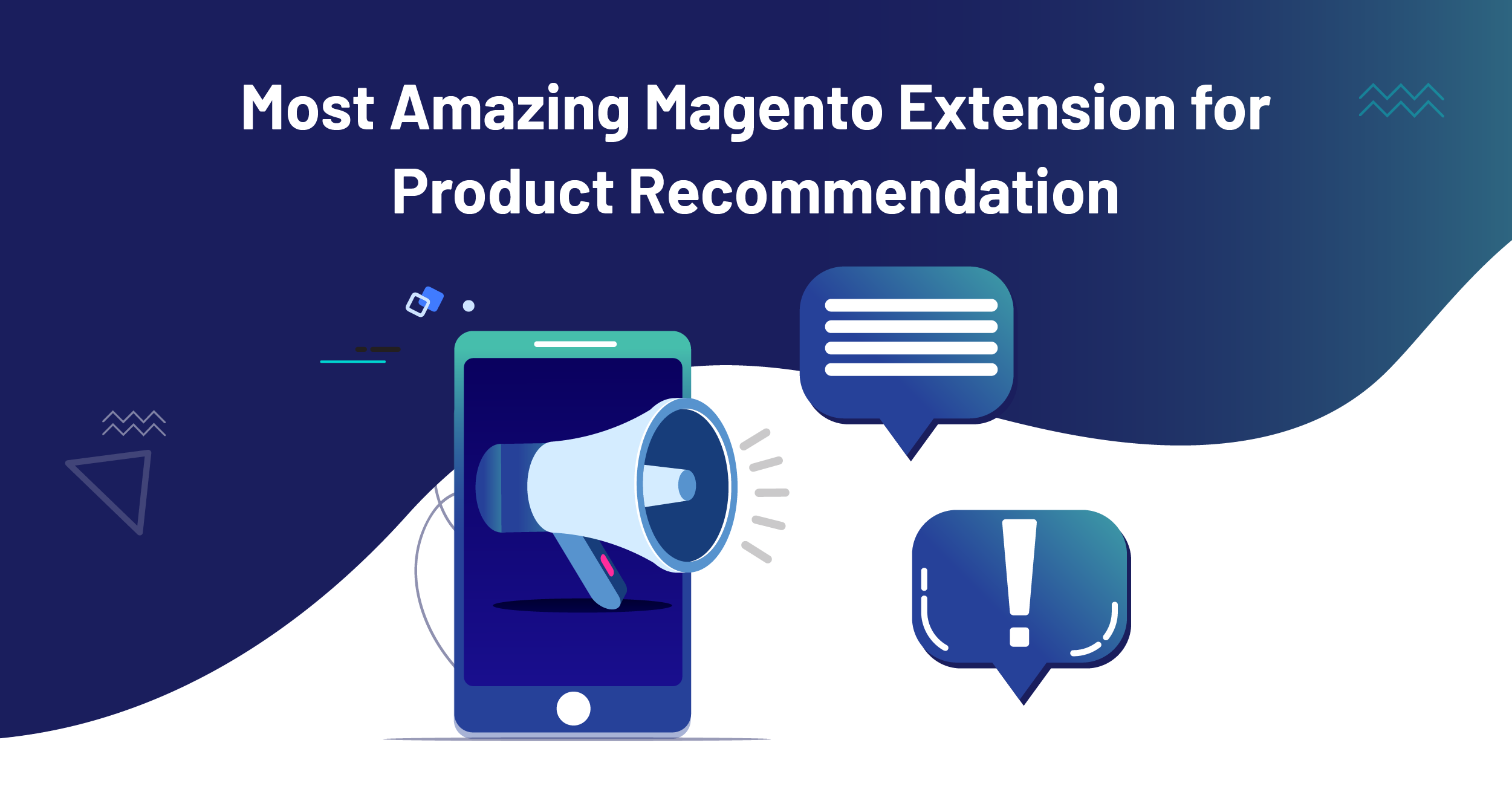 If you are reading this, chances are product recommendations are a source of trouble for you. Running a retail business with a few thousand or more customers means catering to their personalization needs. When a customer lands on your retail website, they come with the mindset of finding a product in a few minutes. If this product search is completed after a long-haul, the customer loses interest and leaves.
To avoid a situation like this, you can offer personalized product recommendations to users in less time. However, the journey is often tedious as it is not easy to understand the user intent and behavior of every customer when you are working at scale. For this reason,  plugins are utilized for personalization and product recommendation. Let us look into Magento extension for product recommendation in the retail store
RecoSense Magento Extension  For Product Recommendation.
To help you avoid losing users, sales, and revenue, RecoSense offers a free Magento extension named RetailSense for product recommendations. Using a native technology 'Knowledge Graph IP', RetailSense extension understands users and their related product semantics.
RecoSense Magento plugin can help you improve your conversion by approximately 11%, increase the value of your orders by 5%, give a 3x boost to your lifetime value, and provides 1.4x kick to repeat purchases. All these improvisations and enhancements lead to better revenue – up to a 15% increase.
Features of RetailSense
RecoSense plugin has four outstanding features. Not only these features offer a comprehensive package but also allow you to understand your customer better for long-term success.
1) Personalized Merchandising
The RecoSense extension tracks the behavior of your users to evaluate user intent. Based on artificial intelligence, this feature allows the retailer to send personalized recommendations to the user over the web, email, app, and push notifications. For example, sharing similar products, encouraging the user to complete cart transaction, or displaying bestsellers.
One of the amazing functions of personalized merchandising is cross-selling products and items. A deep understanding of user behavior on the website or mobile app can help in understanding cross-products that might interest the user.
2) User Insights
Insights are essential to understand users personally. RecoSense plugin achieves insights based on varying factors like life-time value, purchase frequency, user interest, etc.
3) Dynamic Engine for Offers
Dynamic offer engine is another valuable functionality that allows your team to promote offers specifically designed for a user segment or user. These offers are selected based on the cart value, order value, and similar features relevant to a user group.
Providing better-personalized services to a defined audience becomes easier with RecoSense.
4) Semantic Search
Understanding the semantics of every user search allows RecoSense plugin to offer relevant search results to the users. This means that the semantic search functionality takes into account various attributes, auto-correct, synonyms, brands, and additional personalization into consideration when delivering results.
For instance, RecoSense extension will show search results for 'watch' even when the customer mistakenly typed 'watc.'
5) Pricing Structure
If you have 10,000 or fewer users, you can initially start with the free version of the RecoSense Magento plugin. With the increase in users, you can upgrade to higher packages, which can be checked through this link.
Conclusion
If you wish to try RecoSense Magento extensionfor product recommendations and understand its functioning, it is best to start with a demo trial. Request Demo