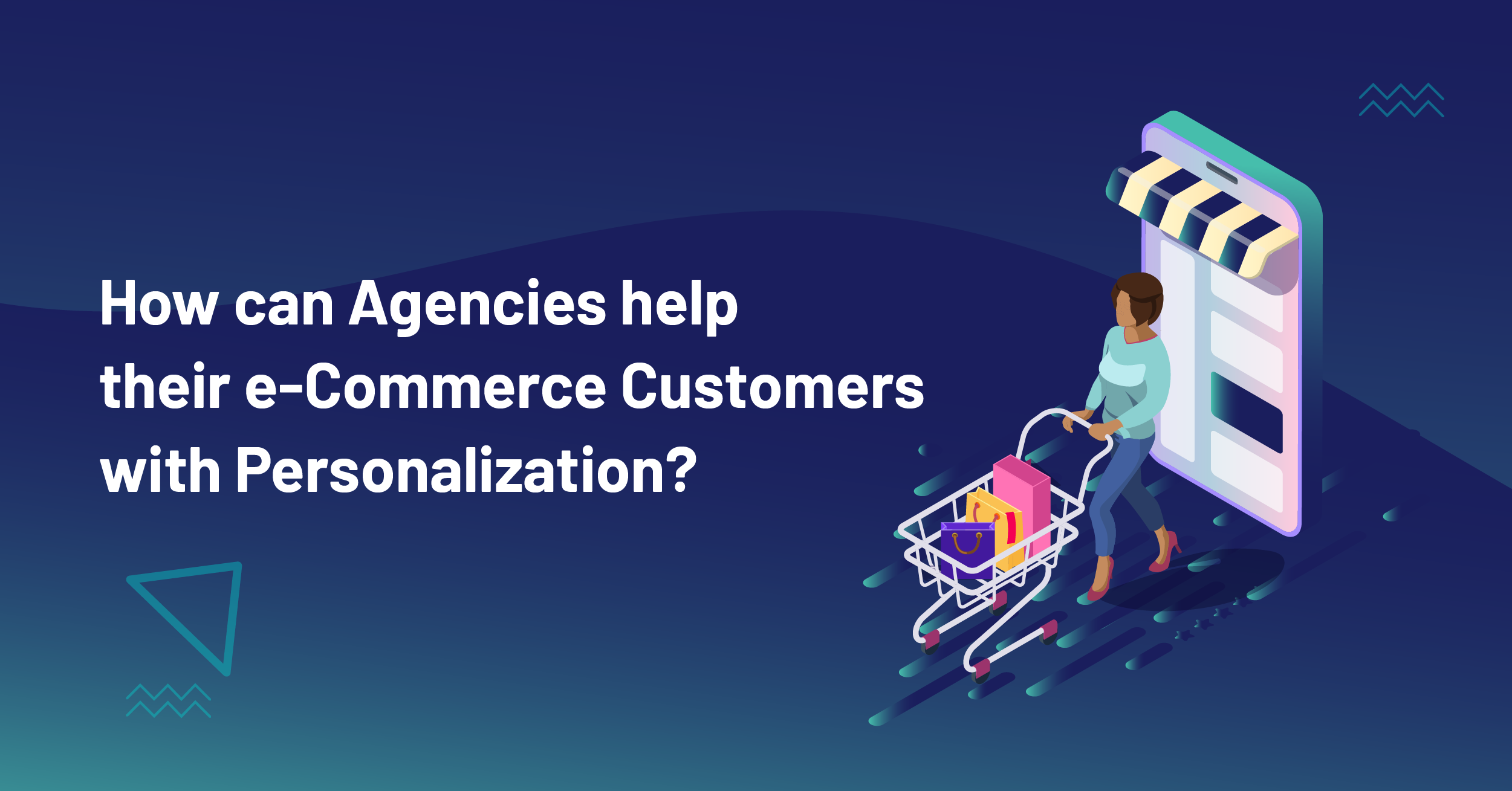 December 12, 2019

RecoSense
According to Accenture, in the last year, e-commerce companies lost $756 billion due to poor personalization. Implementing e-commerce personalization is no more an option. Customers expect you to recommend products and services to them based on their interests, past purchases, and other behavioral factors.
According to Gartner, personalization in e-commerce can help businesses increase their profit by 15 percent by 2020.
Let's understand how agencies can enable e-commerce personalization for their clients in the space, even when they don't have an in-house team of personalization specialists.
What is e-commerce Personalization?
Personalization is showing individualized offers, products, discounts, and content to your customers and visitors based on several parameters.
Personalization in e-commerce can have a huge impact on your business. It helps drive more engagement, revenue, repeat purchases, and increases customer satisfaction. It ensures whatever you are presenting to your site visitor or customer is highly suited and relevant to them. Seventy-four percent of people hate being shown irrelevant content on the internet.
This can be attributed to the shrinking attention span or the demand for better customer services and experiences.

How Personalization in E-commerce Can Be Delivered to  Customers?
At its core, e-commerce personalization relies on segmenting customers and visitors on the basis of a few key factors, including:
The source of traffic – Segment visitors according to where they arrived from- email marketing, PPC, social media, organic search, referral URL, or a special offer.
New/repeat visitors – Segment visitors by whether they are new visitors, returning visitors who have made a purchase in the past, or returning visitors who have never purchased from your eCommerce site.
Geolocation – Segmenting visitors by their language, country, city, region, currency, and so on is the most common kind of distinction e-commerce companies make.
Behavior – Several factors play a role in determining visitor behavior, but their browsing history, purchasing history, and intent are a few core ones.
Device – Customers can be differentiated based on which device they are using to access your site- a mobile, desktop, or tablet.
UTM Parameters – These are five parameters marketers use to track the effectiveness of their marketing campaigns.
After successfully segmenting users on the basis of several parameters, agencies can help e-commerce clients with personalization in the form of:
Weather-sensitive personalization – For eCommerce companies that sell fashion wear, it can be a good strategy to include weather-sensitive recommendations such as jackets and sweaters for winters and cool colors for sunny days. Weather-based marketing can make customers feel heard and understood, so they can relate to you better.
Personalized navigation – eCommerce sites can redirect to an internal URL, say women's wear if a customer looked at the same page before. Adjusting a site's navigation to reflect the customer's interests can be a great strategy to retarget them.
Recommended products – Personalization can happen when suggesting relevant products by tapping into the browsing behavior and deriving insight into what the customer might like to view further. This form of e-commerce personalization can boost sales by up to 10 percent, according to Business Insider.
Search results personalization –  eCommerce businesses can use what they already know about their customers to show hyper-relevant search results that boost customer satisfaction and speed up sales.
Personalized email marketing – Emails are another way to drive more sales with eCommerce personalization. Amazon is a classic example of businesses that keep on marketing to their customers even after they exit from the website. Email retargeting can be used to remind customers about incomplete transactions and encourage them to revisit the site and finish buying products in their cart.
Location personalization – Geolocation targeting can allow eCommerce businesses to target customer segments by location and show relevant content and products as per their local happenings, festivities, and more.
Personalized discount recommendations – When you create a discount coupon on stationery items, but your customer is more interested in shopping for jewelry, you send out a message of not knowing about them enough. Create individualized discount coupons that address customer interests, behavior, and past purchases.
Personalized product sorting – Sifting through several products, personalization can help you gauge which products customers are more inclined toward. eCommerce sites can then use this insight to tailor the sort order differently for each buyer.
Product bundling – Showing related products can be a major sales booster for your eCommerce site. Drive more sales by showcasing complementary products. Suggest a screen guard cover after your customer purchases a smartphone, say. Seventy-five percent of customers are more likely to buy after seeing personalized recommendations.
Personalized home page – As per customer interest, behavior, and shopping history, eCommerce sites can even tailor the home page to include certain product recommendations, layout, or elements that make it more individualized to the customer's taste.
It might not be possible for all agencies to implement personalization in e-commerce stores and create an excellent customer experience, with their present set of employees and staff. This is where RecoSense comes in. We have partnered with agencies to make personalization a possibility for their eCommerce customers.
We can help you advance your e-commerce offerings with artificial intelligence, content intelligence, product personalization, and individualization. Let's discuss an agency partnership now.
You might also like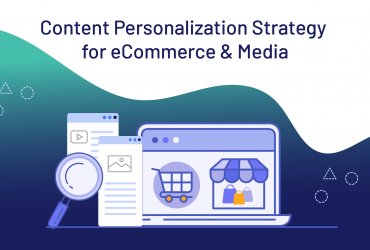 RecoSense