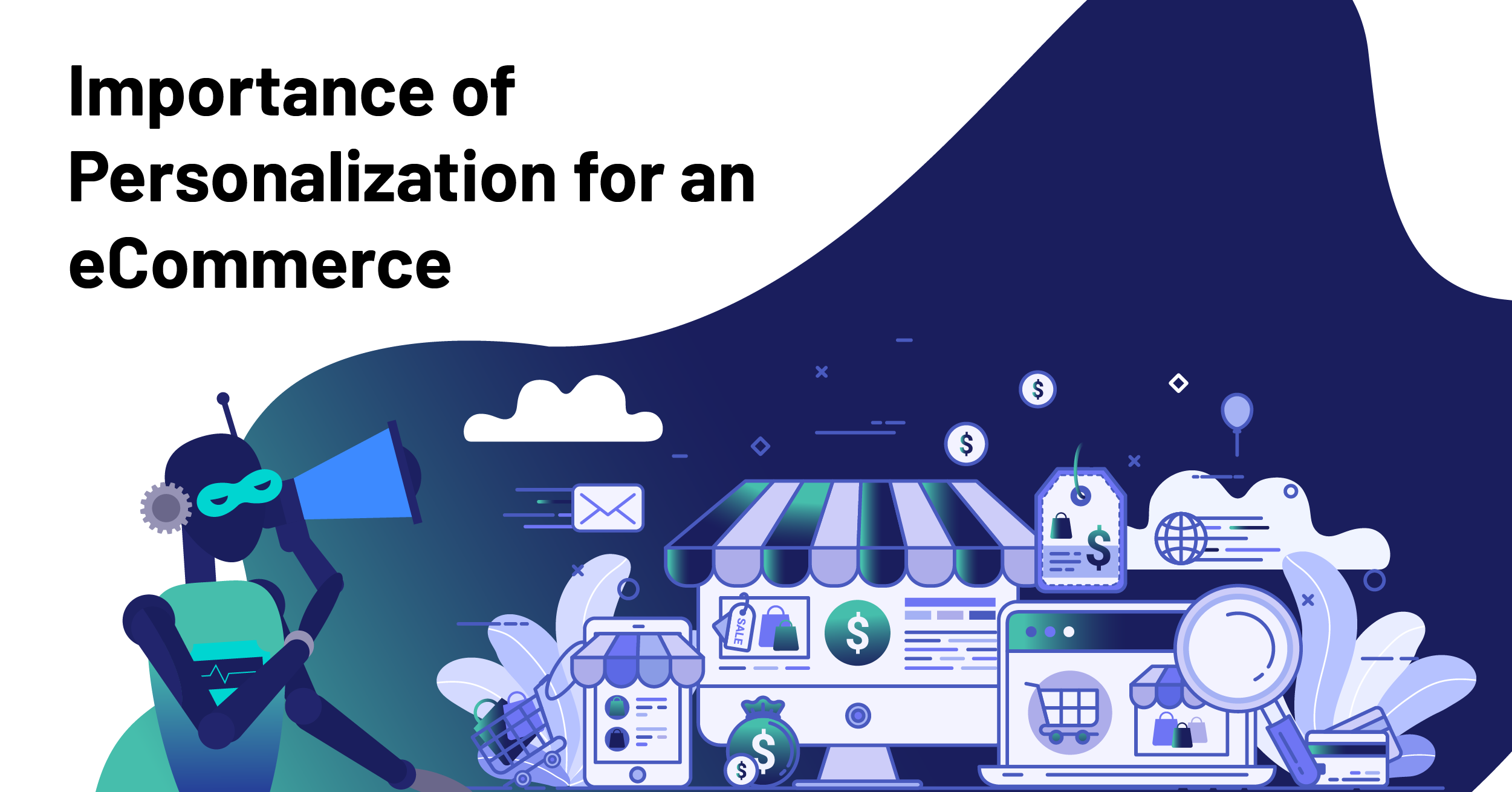 January 17, 2020

RecoSense
Many of the eCommerce sites are still on the rising pressure to personalize their brands or products. This may include referring to the name tags consisting of the receiver's name in their email campaigns, sending abandoned cart emails or recommending products depending on previous purchases. More than half of the consumers believe personalization would be more likely to gain consumer loyalty. As personalization brings more value proposition and does well around each customer segment, it's a way for brands to inspect the offers, messages, and experiences they deliver as per every visitor's unique profile.
Personalization is used for making a more subtle, organic and authentic relationship with the customers by presenting them the relevant content for which they are searching for over the web. It brings more perceived supposition in order to induce the interest of internet surfers making them convert into final customers.
Personalization is most suited for retail/eCommerce companies who are always stressing on the need using data analytics and the audience to fulfill the individual needs of a consumer. Like brands, if you don't personalize to what your customers are saying or looking for, you won't be able to serve your customer closely by recommending him/her a particular product or service without crossing the creepy line.
Personalization doesn't mean that you are inhibiting the personal space of a particular customer rather looking into the tiniest details of each customer's experience that can influence their purchase decisions. There's no doubt that personalization influences conversion rates. Personalization can be done through email or the websites as the numbers reported to be 65% and 61% respectively.
Personalizing your email campaigns is a methodical way to scale up your open and click-through rates and can have a measurable impact on your revenue and ROI. Various research studies have revealed emails with personalized subject lines have a 26% likelihood of getting opened up than those without personalization and Rich Relevance has discovered that the revenue gets scaled up at 5.7 times higher via emails that use personalization tactics.
On the contrary, website personalization is a straight away tactic on the homepage by offering the Internet surfers or prospective buyers:
Deals recommended for you
And products inspired by your Wish List
This way, the retailers advocate their power of conversions across the board which brings them almost guaranteed results. 77% of the marketers believe that employing personalization has given them spontaneous results while 60% of them still struggle with implementing it.
Although many companies don't personalize, so let us know the outcomes of what happens if you don't personalize:
without personalized emails, you will lose 6X higher transaction rates.
without personalized emails, you will lose click-through-rates by as much as 14% and conversions by 10%.
you won't be able to change the internet surfers' next call-to-action i.e. leading them into the next step of the procedure.
you won't be able to demonstrate your services through personalized videos via emails that could have lead to the increase of your email's click-through rate.
you will see a 26% fall in open rates.
you will see 5.7 times fall in revenues.
80% of the brands without tailoring products are most likely to lose their customer's loyalty.
in-house marketers witness 19% downwards in sales if they don't personalize their web experiences.
Brands without AI capabilities fail to provide the consumers with the appropriate products in real-time.
you won't be able to discover who, when, where, and how to reach buyers and prospective buyers using AI and machine learning.
you won't be able to tap 95% of purchasing decisions that take place in the subconscious mind of your prospective buyers.
96% of marketers will lose their advancement in customer relationships.
More than 90% of the bounce rate will happen means more than 90% of the customers will leave your website and make a purchase somewhere else.
93% of companies will witness a fall in conversion rates if they don't personalize.
78% of shoppers won't likely to buy again.
71% of shoppers won't be keen on buying again if they don't get targeted offers based on their location.
Around 75% of potential customers will be frustrated with irrelevant products that are not specific to them.