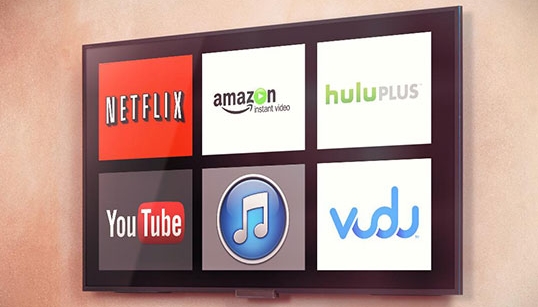 December 12, 2017

RecoSense
With the decline in television as a viewing platform and the rise of mobile streaming platforms, content providers need to make dramatic changes to stay in the game, and this is where big data comes in. Many major players have been embracing Big data, and for a good reason. Let's take a look at a few stories.
The example of Netflix's House Of Cards
Netflix has made very intelligent use of big data for content delivery on their platform. They analyze their subscriber behaviour routinely to gain an understanding of their preferences and affinities. The insights were fascinating – they didn't just find out that many of their subscribers liked Kevin Spacey (lead actor in House of Cards), but they also knew who exactly these people were and they used this data to directly target those fans by creating nine separate trailers of House of Cards, targeting these towards those users only. In short, with detailed customer data, they were able to create a better marketing strategy for managing the content (House of Cards) on their platform.
Several other companies in the media industry like Spotify, and Amazon Prime are leveraging big data for analysing content and users to offer the consumers targeted choices instantly.
How can Big Data help Manage Content?
Big data helps you to know what exactly the content consumers are looking for, and helps you deliver more relevant content. Here is how it breaks down and here's how our data intelligence services can help you.
It provides real-time recommendations
Today's consumer looks for not just quality but a rich experience. Hence streaming platforms gain more popularity when they let consumers instantly access content that they would be interested in. Using big data analytics, streaming platforms can make relevant recommendations to the consumer in real-time.
Targeted promotions
With insight into the preferences of the consumer, organizations can carry out highly targeted campaigns and personalised promotions. Customers get the feel good factor when dealing with someone who knows their needs. Content promotions become less spammy and more relevant and ultimately enrich the customer experience.
Acquisition of the right kind of content
Streaming companies can acquire the right content which strikes a chord with consumers. This content can be further catered and personalised for the various segments of consumers. Big data helps companies make the choice.
How can you Capitalise on the Trend?
If you've a content channel, and want to edge past your competitors, it's time to move the data analytics way. In the past few years there has been a vast increase in the number of videos that various brands and media companies have published on Facebook. YouTube is no longer the single video streaming provider. Facebook and Snapchat too are in the race and have been able to offer the customers just what they need. Live Streaming is the new focal point for all of them and is on the rise. They have extensively made use of analytics and tracking, gathering data from likes, views for their content creation strategy and managing that content so that it can be specifically targeted to the right customer at the right time.
Every platform is upgrading their game based on the insights they gain from big data. YouTube is relying on the stars it created by driving loyalty. Facebook is providing a platform for companies to share content with their customers. Snapchat continues to make use of its exclusive content and live coverage to promote video content among its users.
Time to Start your Data Intelligence Journey
Big Data has provided various architectural options for all kinds of streaming platforms to manage their content in a better manner. Why should you be left out? Help us give you higher views and better content optimization. Our data intelligence services will help you to understand content consumption so that you can tailor content according to user needs. You get real business insights and our Content management system helps you, all along the way.