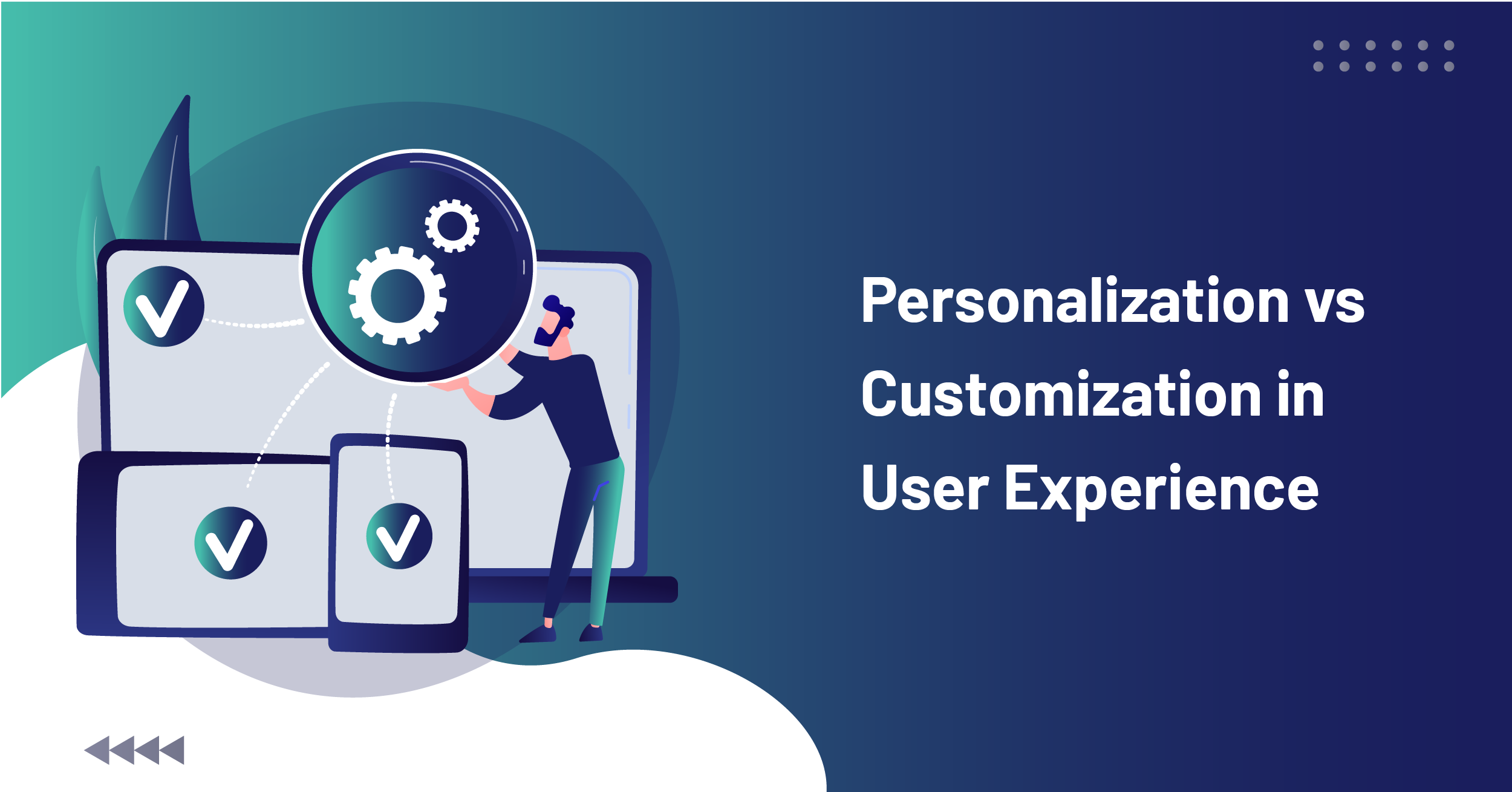 January 30, 2018

RecoSense
Today's online users are not ready to accept ordinary and generic content and look for something that stands out in the crowd. Due to the over-crowded nature of the internet, marketers, and brands are challenged to produce content that is unique and specific to a particular audience. This is where personalization and customization features.
The most buzzing phrase used by modern brands & marketers is personalization and customization. Often marketers use these phrases as synonyms. As a marketer, one needs to understand that there are similarities between the two, but they are not identical.
We would love to give you insights about personalization and customization and help you understand it better. Let us define Personalization and customization.
What is Personalization?
Personalization is a set of changes that a product developer or a service provider provides to make the solution user-friendly for the client or customer.
In simple words, personalization is accommodating customer needs by optimizing interactions of customers faster and easier by consistently increasing customer satisfaction & the likelihood of repeated visits.
What is Customization?
Customization is a set of changes that are made by customers, clients with their own resources but assisted by the service provider or product developer.
Customization is user-made changes for modifying something in order to suit a particular individual or a task.
Though they sound similar and achieve the same goal, that is to create an excellent experience for customers based on their interests the way of creating that experience is different. 
The Role of Personalization in Marketing
Content that is created for specific audience segments or characteristics or preferences is personalization. Personalization in marketing is used to deliver the right content to the right user at the right time.
It is generally done based on the available data or the requirement of the clients. Personalization naturally has advantages cause of its unforeseen characteristics. By doing this, there is a better chance of satisfying their clients or customers.
 "Personalization isn't how you're going to win. It's how you're going to keep up." – alantisch
The best example for personalization is the King of Online Retail – Amazon
Amazon by using NLP (Neuro-Linguistic Programming)  reads the previous behavior of the users and suggests a personalized recommendation for each of its customers. The recommendations are made based on recently viewed items, browsing history, and the previous purchase made. There are bands that prompt you on the best-selling, best deals, similar products that are bought together, and other updates based on real-time. The algorithm captures its buyer's behavior in every session and keeps on updating to provide personalized solutions to every user.
The Role of Customization in Marketing
Customization gives ultimate power to the end-user to change something in order to fit the needs or requirements of a person, business, etc.
Customization helps to enhance user experience as it gives individuals all the desired controls to interact with the product. Thus, it is based on user intelligence over artificial intelligence.
Customization lets users make their choice of what they want to see. Facebook allows its users to turn on notifications for individuals, pages, or posts. Most of the e-commerce companies allow you to filter and sort the products based on the price, gender, color, material, etc. The customization is made by you according to your requirement and it is facilitated by the provider. Whereas in personalization the service provider has the entire control over the changes.
Personalization vs customization in user experience
As we already know the importance and impact of user experience in overall customer satisfaction it is a fundamental need of any websites. Both personalization and customization have positive effects on it in their own way.
Personalization improves user experience with the help of AI technology, consider the examples of personalized content recommendation in a digital media or a product recommendation in e-Commerce the system creates suggestions based on the data they have acquired from their users. The AI-powered system knows what each individual prefers, what their needs are, what they are trying to accomplish, and deliver the right message at the right time according to their needs.
Whereas customization is contrary to personalization where it leaves it to the user to select their preference based on their interests (eg: filtering of products in e-commerce store on the basis of characteristics) which leads themselves into several segments. The suggestions from the system are confined to some predefined set rules based on the interests of the segment.  
Conclusion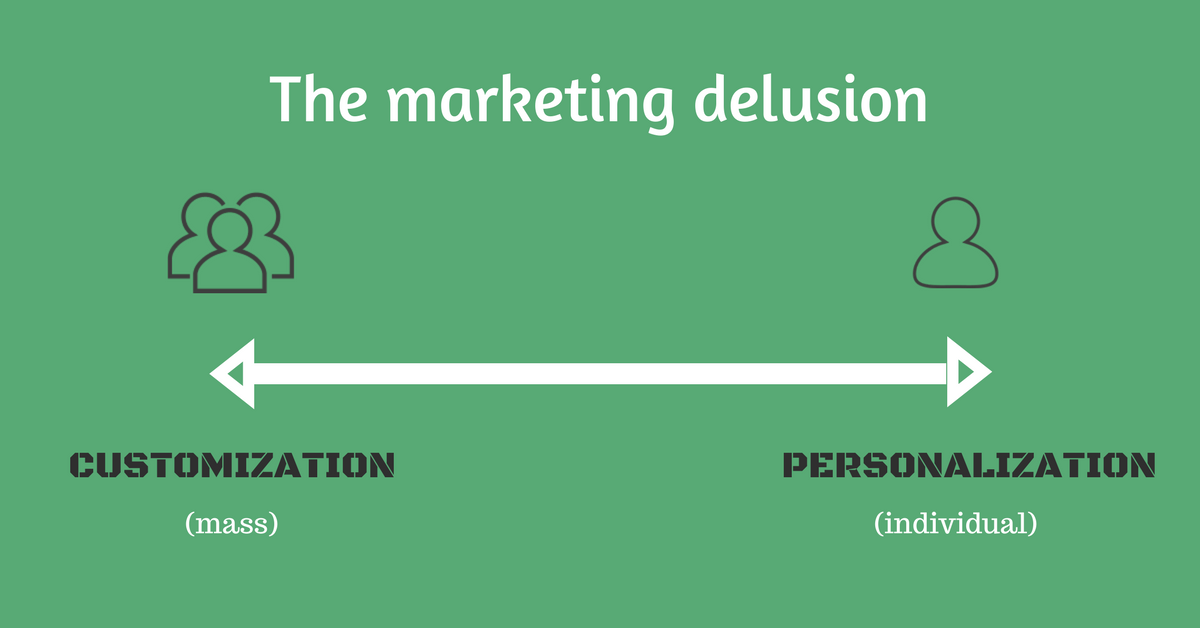 Now there you have it, the basic difference between personalization and customization. Personalization is required to make sure that the right content is reaching out to the right audience and customization allows people to make changes based on their interests or preferences. Hence, Personalization and Customization are not one and the same.
You might also like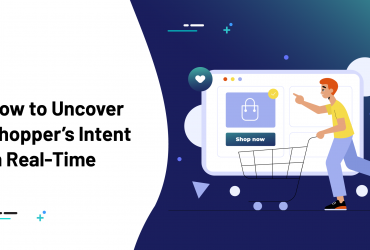 RecoSense