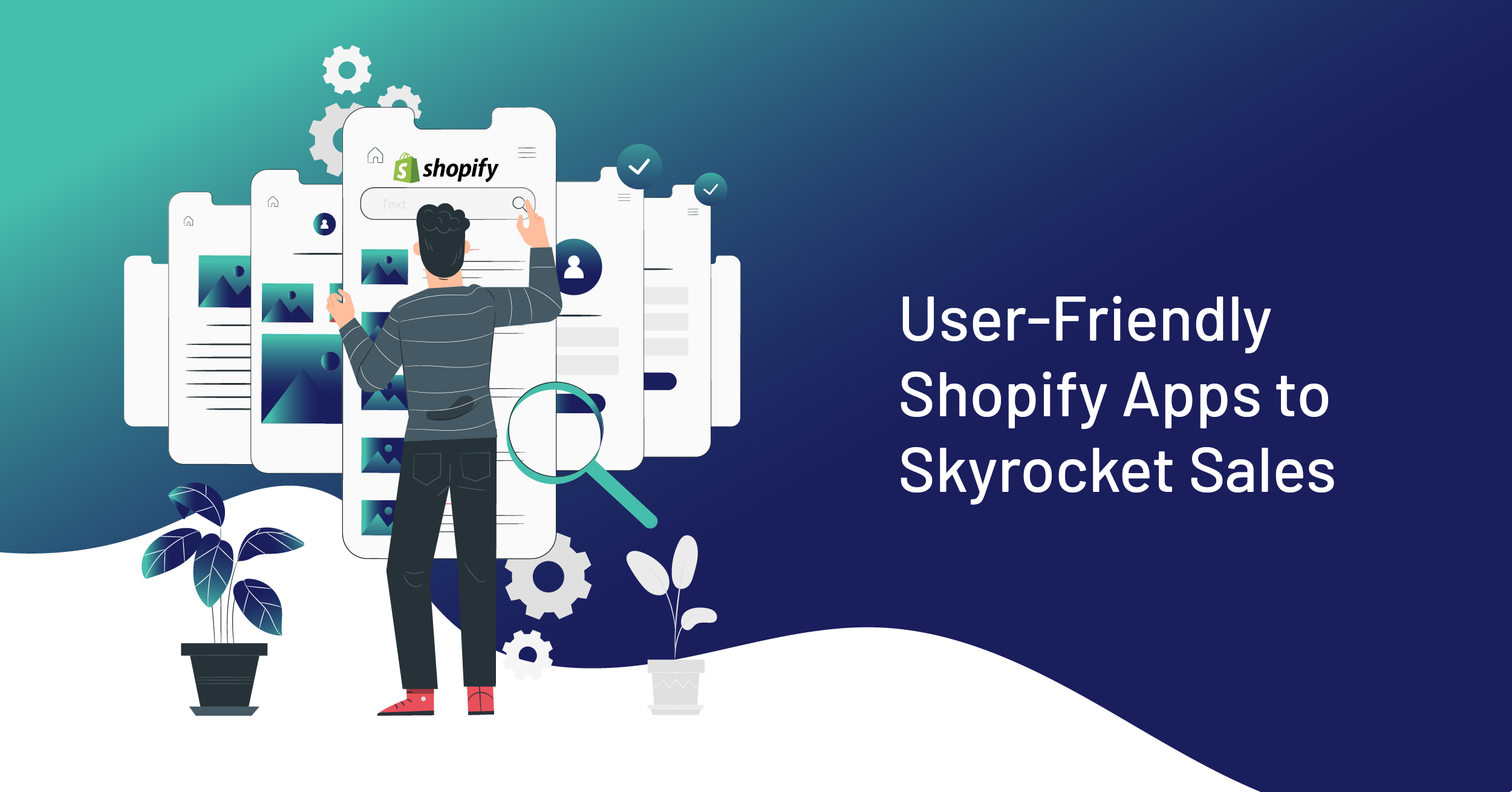 With the advent of eCommerce, the concept of conducting a business has radically changed. If you have gradually moved from the brick-and-mortar model to an online store, you are on the right track. As a Shopify merchant, you now belong to a community with widespread opportunities. You have established your store to boost sales from shoppers to buyers. But how? With so many Shopify apps at your disposal, choosing the best one that serves your purpose is a daunting task. 
Here are the 5 best Shopify apps you can use to boost sales as a Shopify merchant:
1. ShopSense – Unique Buyer Persona
ShopSense is the best Shopify app that increases the conversion of prospective shoppers to real buyers. The process of boosting sales starts with automating and optimizing the store and overcoming the challenges that arise with changing buyer's expectations.
The ShopSense app hyper-personalizes the buyers' experience across pages. Be it the Homepage, Collections page, Product page, Cart page, Search page, or Order status page; the app provides personalization through product recommendations to keep them engaged.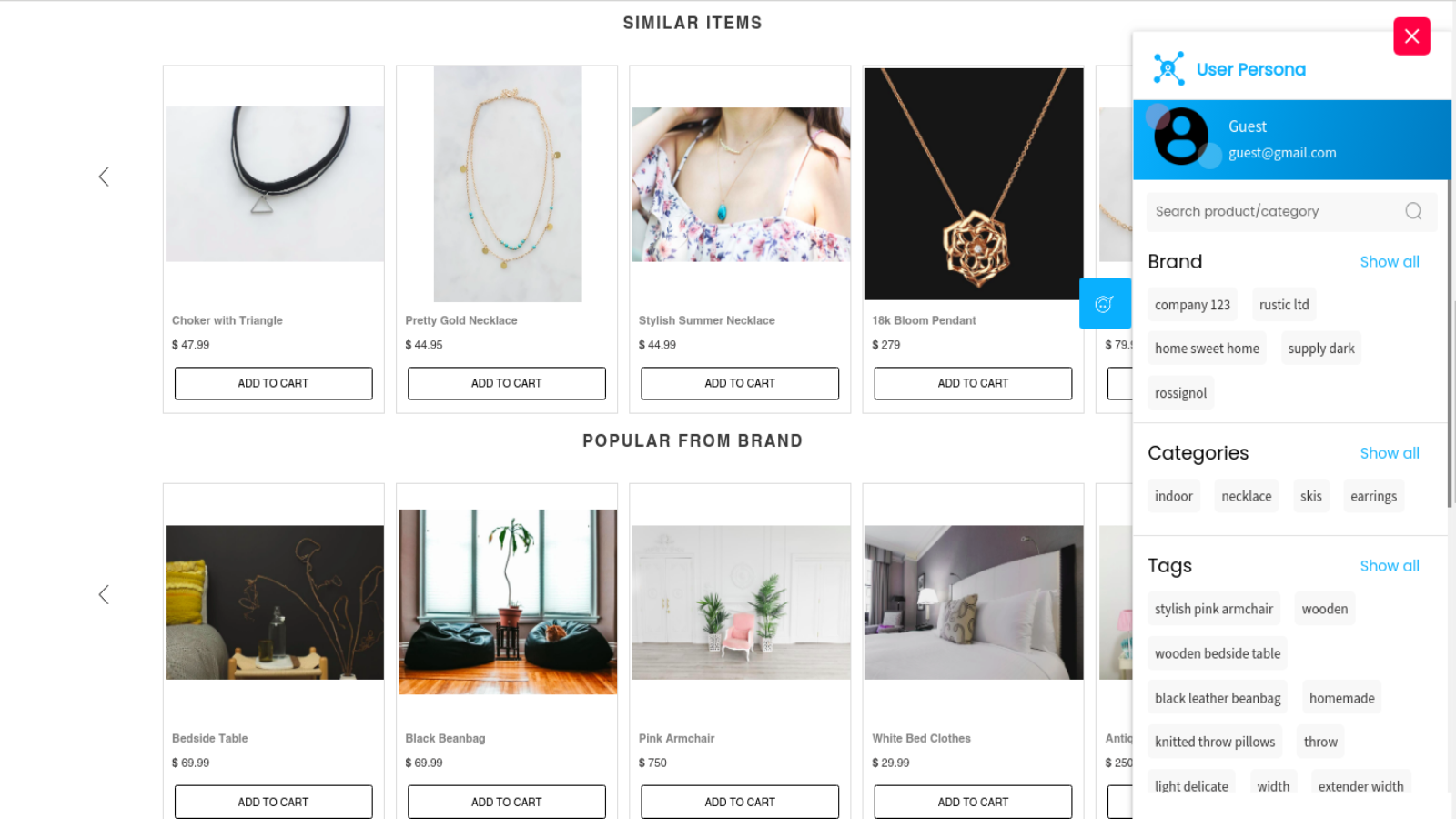 How Does It Work?
Improved Product Discovery
ShopSense offers automated buyer personas for store visitors with tags of preference to seamlessly navigate and discover products. The app stands above the rest in enabling a human intuitive product discovery. It allows you to identify the target audience on the one hand and fulfill your user's needs and expectations on the other.
ShopSense eliminates the chances of uncertainty by doing a behavioral search. It dynamically ranks results based on user preferences and search history. As a result, preferred collections are only a click away for your users. It also displays random products to new users to understand their preferences.
Cross-Selling to Boost Sales
ShopSense generates automated metadata (tags) for every single product. It auto identifies categories, sub-categories, brands, product attributes, language, key tags, etc. The hyper-personalization feature of ShopSense goes beyond the clickstream data in understanding the contextual relationships with the products. Contextual tags for cross-selling opportunities are displayed with a superior understanding of the product's catalog.
ShopSense offers a related product to what is being selected already through its 'frequently bought together' tag or 'customers who bought this item also bought' tag. For instance, if you are an electronic retailer selling a digital camera, the app will suggest a memory card as a cross-sell offer. 
ShopSense is powered with Hybrid 3-Tier mapping. It enables next-level recommendations – Product: Product, User: Product, and User: User to analyze upsell opportunities. It shows your customers relevant upgrades at a convenient point in their purchase journey when the buyer intent is high.
For instance, if the customer has selected a laptop, ShopSense will present them with several options for upgrading the processor. The app carefully considers what product makes the most sense to the customer and offers them at the right point so that you get a profitable upsell experience. 
ShopSense implements user analytics to collect store analysis data to enhance user engagement and arrive at more profitable product recommendations.
ShopSense has an industry-unique deep understanding of your buyers' profile. Apart from the app interactions, it stores demographic data, campaign visits, and transaction history. It builds a comprehensive user database that enables you to reach your customers with suitable offerings.
2. Referral Candy
One of the best ways to boost sales is by acquiring new customers. But in a competitive market, it is easy to reach out to new customers through existing customers. Getting a referral business requires less persuasion and decision-making time.
Referral leads are generated by setting up a referral program with the help of the ReferralCandy app. The program highlights what the referee and the referred get, thus encouraging more participation an increased conversion rate.
3. Rise.ai
This app for you when you want to boost sales by setting up a rewards program. Instead of the conventional loyalty point, this program goes beyond by implementing a store credit functionality. Credits are assigned to specific shopper actions, allowing you to personalize their interactions and encourage them to come back for another purchase.
4. PushEngage
A notification app that helps you increase your sales. PushEngage app sends custom notifications to lower cart abandonment, re-engage with users with notifications like a price drop, inventory alert, back-in-stock items and drive more traffic, thereby driving your sales.
5. Sitekit
Sitekit is a free app that can be upgraded to unlock features like gamification. Exit-intent technology, new customer trigger to optimize the conversion rate. It creates different pop-ups like coupon pop-ups, spin-to-win pop-ups for potential customers. These coupons motivate them to subscribe and complete their orders. 
In Closing
Businesses of all scales can take advantage of these Shopify apps to build user engagement and generate sales instantly. These apps provide you with the necessary tools to achieve eCommerce business success.