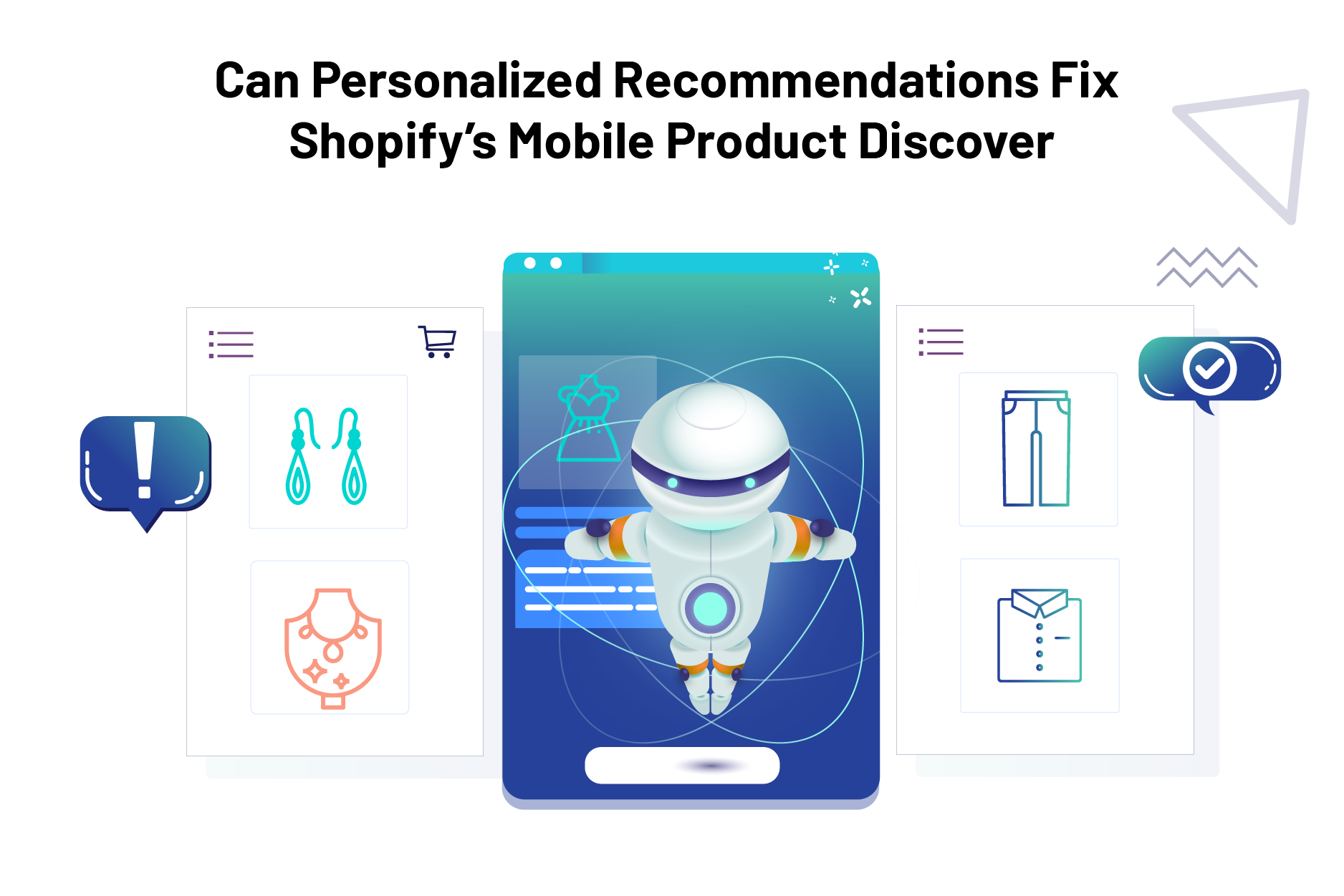 Shopify is a well-known worldwide commercial entity that provides dependable solutions for starting, expanding, marketing, and managing a retail business of any size. Shopify helps everyone by providing a stable platform and services, as well as a better shopping experience for clients all around the world. 
But it's not always clear where to focus your efforts when it comes to increasing mobile product discovery on your Shopify site. No matter what kind of customers you serve, they all have one thing in common – sky-high expectations. 
Customers expect brands to serve a personalized experience in line with their interests and preferences. However, keeping up with the ever-evolving expectations has become increasingly difficult for marketers, especially when your customers have unique interactions across various touchpoints.
The Truth About Mobile Shopping

 
With mobile phones contributing to 70% of web traffic to eCommerce stores, you'd think that mobile shoppers would bring the most revenue to your business. But that's not the case. Surprisingly, the RPV (Revenue Per Visit) generated by desktop devices is typically higher than that of mobile devices. 
The fact is that mobile product discovery hasn't caught up with desktop just yet. This means visitors – be it first-time shoppers or loyal customers – won't stay for long on your online store, thereby impacting your sales.  
The mobile website traffic and its high scope emphasize the need for mobile optimization and mobile-first design methodology. So, if you're worried about the long-term optics of your brand, personalized product recommendations are the way to go.  
How Personalized Recommendations Simplify Mobile Product Discovery

 
The addition of relevant recommendations in a variety of areas across your site can greatly improve your users' mobile product discovery experience and ultimately result in a higher average RPV. 
This is because visitors who interact with recommended products are more likely to stay on the site longer than visitors who do not interact. And the longer a mobile consumer stays on the site, the more likely they are to find something they like and buy it.  
Here are some ways that you can use relevant personalized recommendations on your site to tap into the mobile revenue opportunity on Shopify:
1. Featured Recommendations Bands

 
You need to make your products more apparent on Shopify if you want to boost mobile revenue. Hence, many stores aim at grasping the viewer's attention right when they open the website by trying to fit everything on one page.  
However, the main problem that a few eCommerce sites fail to see is the relatively small screen size of mobiles compared to a desktop. Some mobile website creators display large product catalogs in the opening frame to show the customer their range. While this may work on desktop sites, it makes the mobile website look very stuffy. 
With too many items in a single frame, it also gets tough for the customer to precisely select one using their finger, let alone search and navigate properly. Due to this, customers get overwhelmed and confused. Crowded screens also lead to shoppers leaving your page even without taking a look at all the products. 
In such circumstances, tiered menus and product recommendations bands play a particularly important role in influencing the purchasing decisions of your mobile shoppers. 
For instance, consider you created an eCommerce mobile website that sells clothing products. To begin with, with the help of AI-based recommendation tools, you can display featured clothes on sale or seasonal products right on the home page below the different categories of products. 
If a customer clicks on a particular category, say men's shirts, it can show them the most popular products in that range through recommendation bands. This way, the customer can view in-demand products even before they search for something in particular. Like this, your website must suggest relevant products to the customer throughout their shopping journey and not on the 'product' or 'checkout' page alone.  
Hence, by displaying minimal information in a single frame, you can keep the customer's sight free from all the clutter and hold on to their attention by engaging them with other relevant products. 
2. Product Tags

 
Product tags take filters to the next level. By leveraging the power of AI, it picks up on detailed search results that normal filters fail to capture. These tags display relevant items that may be of interest to mobile shoppers. 
These clickable tags are based on the customer's preferences and buying journey, so you know that shoppers are more likely to buy your products. 
3. Customized Product Notifications

 
Customers love to have a personalized shopping experience and tend to appreciate it more when they know they are getting all the attention while browsing your website. 
Using AI-powered recommendation tools, mobile shoppers get automatic push notifications about discounts and products based on their search history. This feature helps them quickly find the item they want on Shopify and finalize the sale. 
Conclusion

 
In today's rapidly fast environment, where everything is done on the go using mobile devices, customers are looking for the right products as soon as possible. By implementing relevant product recommendations on Shopify, you can generate a big impact on your sales.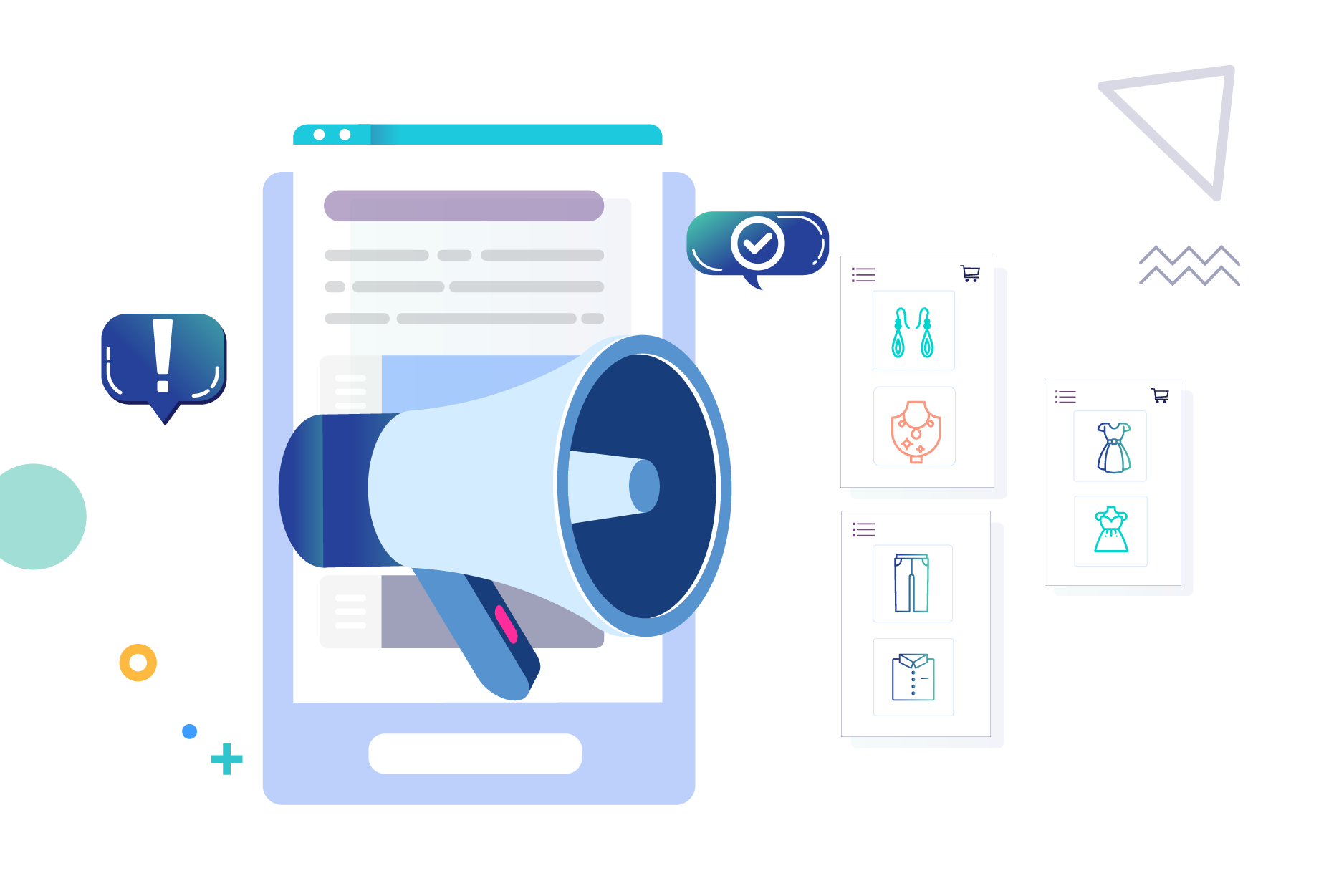 Apps and tools like ShopSense can make this part of your job hassle-free. ShopSense is an AI-powered personalization application that you can use to add related products on Shopify instantly. ShopSense's recommendation bands facilitate the cross-selling and upselling of related products to customers, thereby doubling your sales.  
With ShopSense's AI personalization, you get a clearer picture of your customer's buying journey, allowing you to increase your mobile revenue opportunity further.
You might also like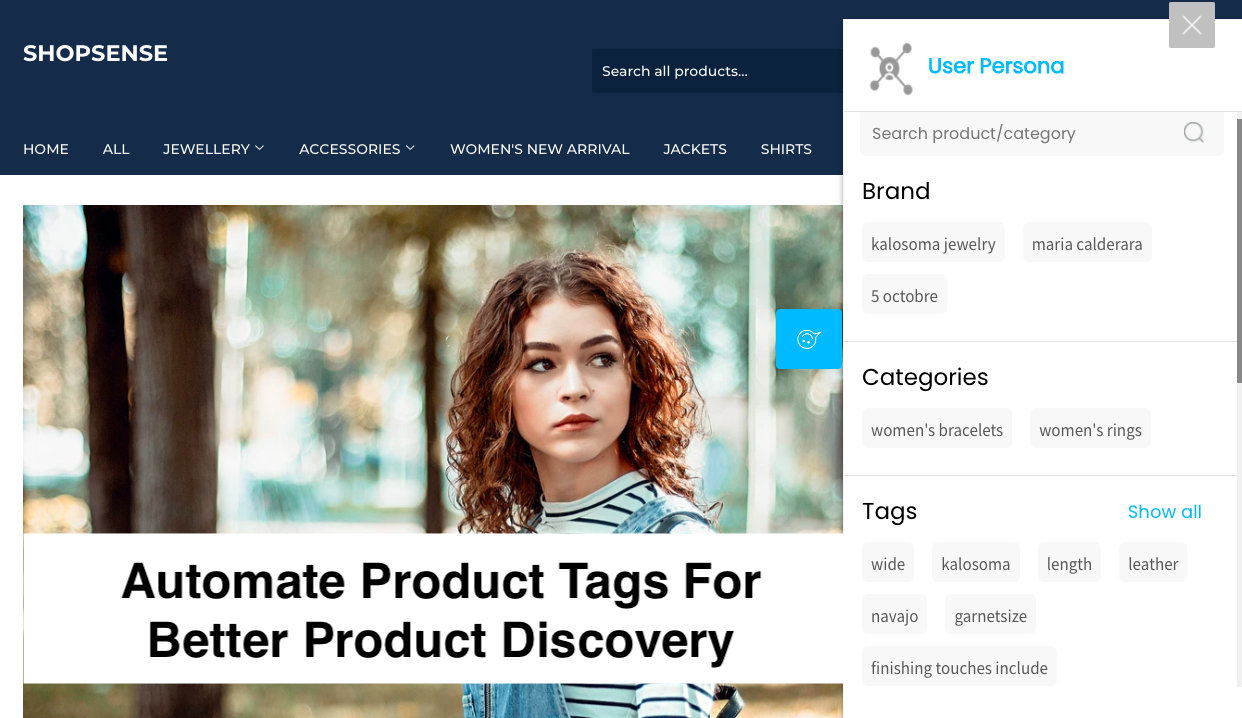 Abhilash Dasari