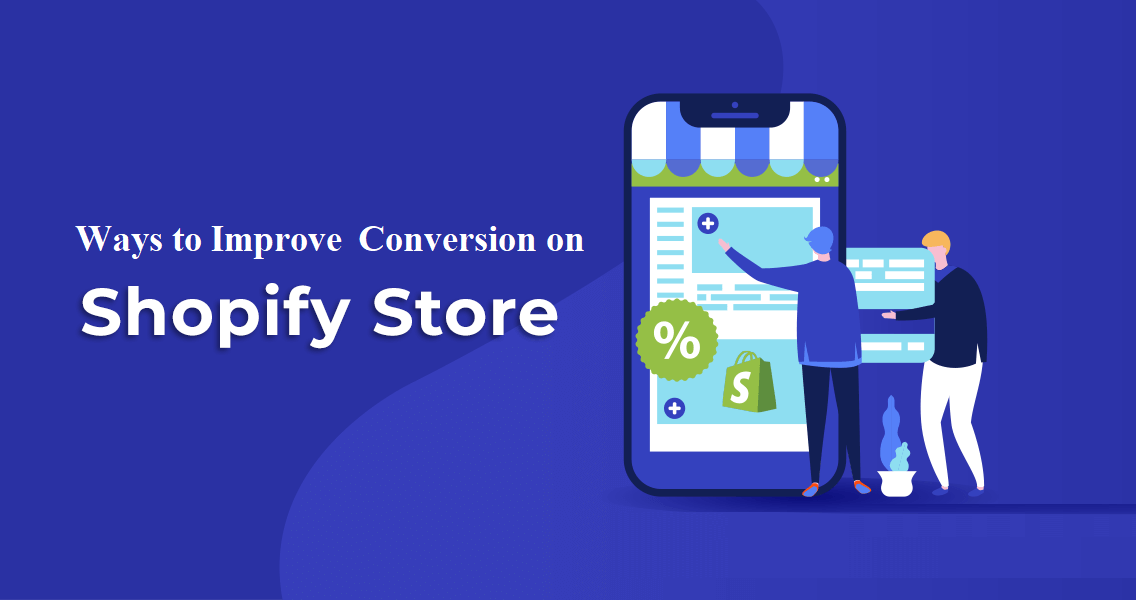 Whether you are just starting out or already have an established Shopify store, there are plenty of reasons why you might want to increase conversions – from increasing your revenues to expanding your business. While improving your visitor conversion rate is fairly easy to do, it is important to first increase the organic traffic coming to your online business. This can effectively be done by running social media advertising or other ways of marketing your business.
Once you have gone ahead and done that, there are other steps you can take to improve your conversions. We delve into 5 of the most effective ways below –
1. Optimize Your Shopify Store
Before you begin doing anything else, the first thing you want to check is whether your store is completely optimized.
What do we mean by that? Well, it is quite simple. You need to perform certain optimizations on your store that it does not already come with. This easy first step can substantially boost your conversions.
Choosing a theme that loads quickly, clearly displays your products, and is easy to navigate are the first step. If your site is buggy, takes ages to load, and does not have a well-laid-out interface, chances are your visitors might want to click away rather than click buy.
Taking advantage of upselling and cross-sell opportunities are powerful ways to increase conversions by making recommendations on products that users are likely to enjoy.
2. Produce Quality Content
Another effective way to drive more conversions to your Shopify store is by producing quality content. Although quite straightforward to do, it requires considerable amounts of effort and research. However, it will all be worth it in the end as more visitors stumble across your page looking for answers to burning questions.
The best way to go about this? Establish a high-quality, fun, and informative blog on your Shopify website. This is the single best way to begin putting out entertaining and educational content to your visitors regularly. It will also help your store rank better on Google and improve your overall Search Engine Optimization (SEO).
3. Target Remarketing
When you do business with customers, think about how you can establish long-lasting relationships with those people. A sale on your website does not mean the be-all, end-all of business. Instead, it can be just the beginning of a fruitful business relationship between you and your customers.
One way to effectively sell to customers who have already bought from you is by target remarketing. After selling to a particular customer, you have already built up a certain level of trust and goodwill with them. This makes it likely for them to purchase from you again.
To take advantage of this, try various means of marketing like email marketing and newsletters to retarget these customers and improve your overall conversions.
4. Upsell Recommendation Bands
There are plenty of powerful Shopify apps out there that can help you increase your conversions. From applications that simplify your checkout process, apply discounts, or even improve the SEO of your store, there is a lot that Shopify Apps can do for you.
Since you are looking for ways to improve the conversions on your store, you should try implementing recommendation bands. These bands offer suggestions and present the best sellers to your visitors based on their tastes and preferences.
Shopify Apps can affect the speed of your store and increase load times. But as long as you judiciously install apps in your store, you should be fine. Avoid installing unnecessary apps that you do not use: they make it more likely for visitors to click away.
There are plenty of places to strategically place your recommendation bands on your eCommerce website. For example,
Home Page – The Home Page is an excellent choice for placing a recommendation band. Displaying a band that presents your bestselling products or items that customers also purchased are some of the ways you could incorporate them in your store.
Product Page – Recommendation bands like "Also viewed..", or a "you may also like.." work well to promote your other products. Strategically placing these bands can help products get more attention and drive more sales.
Cart Page – Upselling and Croselling recommendation bands like "you may also like.." will help increase the AOV (average order value)
Overall, recommendation bands make it easier to sell product recommendations to your customers and help them find relevant choices that suit their needs. Upsell recommendations can be an excellent way to increase your average bill value.
5. Unique Buyer Persona
Customers love finding what they need quickly and without a hitch. Luckily, we have an application that can do all this and more. Since you have been looking for ways to increase conversions on your store, introducing the Unique Buyer Persona App could help make a significant difference.
Buyer Persona is a powerful Shopify App that can speed up the buying cycle for your visitors. It makes it easy to find interesting and relevant products on Shopify with personalized recommendations. Shoppers can easily find products with product tags, saving valuable time and effort.
So, how is this achieved? Buyer Persona uses Artificial Intelligence (AI) to convert your visitors into buyers. Using intelligent algorithms, Buyer Persona can understand user-profiles and user intent from queries and entries and present product recommendations they are likely to be interested in. It does this with Hyper-Personalization and Automated Product Discovery.
In Closing
These are some of the best ways to improve conversions on your Shopify store. Buyer Persona and recommendation bands, along with other optimizations, can make a dramatic difference to your bottom line.
By using Shopify Apps, effectively remarketing to your customers, and optimizing your store, you have a great chance of improving your overall conversion and expanding your business. With these improvements, you should be able to improve your conversion rate drastically.
RecoSense
With an AI-first approach and strong expertise in AI frameworks, RecoSense is a one-stop partner for end-to-end Data Intelligence Solutions. Our industry-unique cognitive computing platform based on Natural Language Processing and Machine Learning frameworks offers Intelligent contextual interpretation of the Content & Users.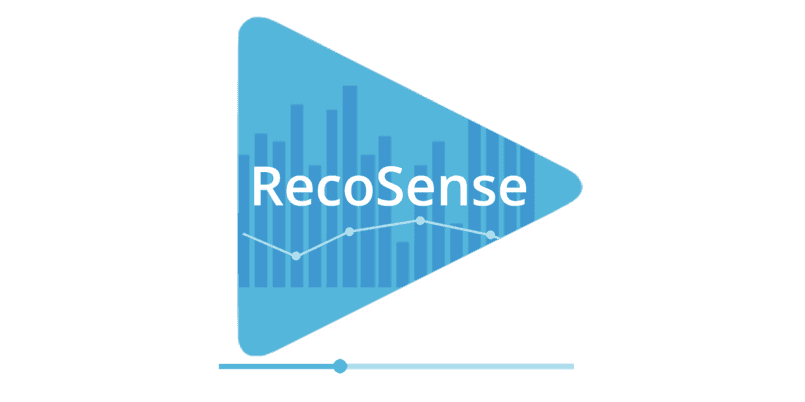 AILAB