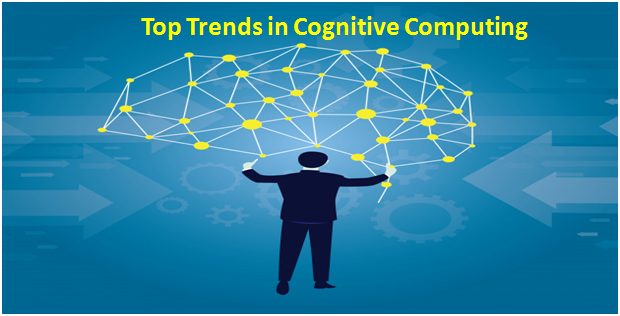 As we have arrived in the third decade of computing –the cognitive decade–and it will bring on a fundamental change in the manner humans work with machines. There will be a breakthrough in the way the computers used to function earlier, as with the onset of cognitive computing, various software developers and engineers are bridging the gap between the way the computer functions and the way a human brain thinks. The result is intuitive and interactive however which improves over time and can help humans in expanding their limits of capabilities, increasing knowledge and making well-informed decisions.
Cognitive Computing is a new technology that permits people to communicate with computers using a natural language. Earlier, people used to code or format their text in a manner for the system to understand. For example: if they wish to search something, they used to input the keywords. Natural language processing permits the users to ask questions or speak in sentences while communicating with their systems in the same manner as we talk to another person.
How Cognitive computing works?
Cognitive computing systems are a consistent flow of learning techniques. These techniques employ different processes such as data mining, recognition of patterns, and language processing. Although, cognitive computing is witnessing a dramatic change as companies are now engaged in developing Artificial Intelligence(AI) and are competing in the market to get a foothold. Cognitive computing can assist us in realizing the accurate AI as it helps in imitating the activity of the human brain. These systems can be useful in developing an automated system for solving complex problems by itself.
IBM is the forerunner of Cognitive computing technology. The company has made a billion-dollar investment in big data analytics and is now on the verge to spend near to one-third of its R&D budget in the development of cognitive computing technology.
Pillars of Cognitive Computing
The three main pillars of Cognitive Computing are:
Machine Learning
Big Data Analytics
Cloud Computing
Machine Learning
Machine Learning is making the algorithms put to use. The objective of the algorithm is to examine the data and estimate the trends. Normally, there is a set of training data that feeds the information.
You are required to examine this data on several data parameters to determine its efficiency. However, a self-learning feature is necessary for Cognitive Computing. From there itself, Machine Learning comes into the picture.
Big Data Analytics
The processing of huge amounts of information is the function of the human brain. Understanding the relation of any question is essential. Machines can make it happen faster once you feed the data in it.
But there are two forms of data – Organized and Unorganized. Here, Big Data Analytics plays a role in processing the huge data for you and finding the relevant one you need.
Cloud Computing
If you have huge data to process, you need to have high computing power. The demand is continuously changing in cognitive computing. However, scalability becomes a big factor.
From there Cloud Computing comes in the limelight which helps in providing you with scalable resources. This type of environment works great for Cognitive Computing.
Phenomenal Trends Seen in Cognitive Computing
Chatbots
The simulation of human behavior by computer programs are known as Chatbots. It employs the feature of Natural Language Processing (NLP).
NLP is used for taking inputs from a human. The chatbots are the intelligent feature used by Cognitive Computing. It can analyze the situation and answer you accordingly.
For example, Chatbots such as Google Assistant, Alexa, Siri are all intelligent bots using cloud-based natural language processing. The cloud capacity permits the business to store user based relevant information and offer tailor-made solutions, products, and messages subject to the behavior and user preferences. These chatbots optimize the cloud computing potential to offer personalized context significant customer experiences.
Sentiment Analysis
Sentiment Analysis is associated with determining various forms of emotion. Emotions are a normal thing in a human that comes out naturally. But you need to train a machine by feeding a set of data conversations.
Sentimental analysis can be put to use by many companies for splitting up the social media conversation. You can examine individual posts, likes, replies, comments, etc. very spontaneously.
Face Detection
The image processing that detects your upper face is known as face detection. The cognitive system is put to use to analyze the eye colors, lips, contours, etc. to scan a face. Once a facial image has been generated, one can easily recognize the face.
Normally, 2D images are used for face detection. However, it can also be performed for 3D models. Primarily, the face detection is helpful in any security surveillance system.
Risk Management
Examining the possibility of unforeseen risks via current trends prediction is all about risk management. This feature does analyze data, instincts, behavior, etc. It is a mixture of both art and science.
Cognitive Computing supports you to amass data and trends. Depending on this collection, it can create actionable insights. Moreover, an analyst would be a better person to contact for any further details in this regard.
Fraud Detection
Identifying any abnormal transaction results in fraud detection. In order to study the frauds happened, you need to go through the historical data for identifying the reason. From there, cognitive computing plays a vital role.
Trends by Industry
The top cognitive computing trends are clearly witnessed in the following segments:
(1) Cognitive Computing in OTT
Cognitive Computing capabilities are also harnessed to produce Over-the-Top-Content for delivering video-based content in the form of web series and movies. The cognitive technologies allow the learning and classifying of the information from different organized and unstructured data that may at times be cumbersome. But the substance administration can potentially be benefitted from AI innovation as a feeling, image, and voice recognition has involved media innovation buyers to increasingly depend on AI apparatuses to cluster and search for substance files. So that, AI can provide support in substance labeling (which is a costly affair). With the fundamentals of metadata, go through the substance administration structure which ends up having more precision in this way which empowers monetization avenues. Artificial intelligence, coined as "cognitive computing intelligence" in media industry claims to track the user client habits of utilization.
Now, OTT is no more confined with Android-backed Smartphone, instead, manufacturers are developing Android TV sets along with apps to necessarily assist the users in delivering Omnichannel experiences throughout the devices.
(2) Cognitive Computing in News Industry
To allow natural human interaction to flow with cognitive computing tools, the IBM Watson platform has assemblage various capabilities such as:
Speech and Image recognition
In-depth text understanding
Detecting emotion and expression
Translation tools
Relation extraction
When a user wants to read, listen or hear news – with the already embedded cognitive abilities in the device can present the news in the form of text, image, or voice according to the user preferences.
The latest news update, forums, weather forecast, sports, politics, business, finance –are all under the cognitive controls backed by four API categories:
Language: An API combination, but not restricted to, categorizing natural language text, entity extraction, conversations, converting documents, extracting semantic concept, language translation, retrieval of passage and ranking, relationship extraction, tone analysis and much more.
Speech: An API combination for speech to text conversion and text to speech conversion which includes the potential to train with your own language models.
Vision: APIs to search new perspectives, gather relevant value, and take actionable insights from images.
Data Insights: News is a pre-enriched content that comes with a natural language processing which allows the highly-targeted search and trend analysis.
(3) Cognitive Computing in Retail
Cognitive computing permits enterprises to increase human expertise vigorously. The cognitive computing technologies enable consumers to assist the retail industry to discover new opportunities and make rational shopping decisions.
The technologies also provide interactive, adaptive, and contextual systems for making and permit retailers for creating quality tailor-made experiences for individual customers. The following are some rapid trends that are transforming the retail industry:
IBM Watson Commerce is a software program for managing the business processes of both retail and online merchandisers. It also focuses on enhancing customer involvement initiatives. The software program put Insights Assistant to use which helps merchandisers to recognize abnormal situations in their marketplaces and advocate suitable actions.
Predictive analysis helps online retailers anticipate what the customers would like to buy in advance. This would help them to predict the customers buying choices such as knowing the highest amount for a certain item the customer is willing to pay. It assists them in optimizing their customer service. Their analytical tools search at the several determinants that can assist in generating the desired involvement from the client such as clicking an online product promotion or subscribing to a newsletter.
It is amazing to know the engagement of activated voice digital assistants revolutionizing the retail sector. These devices permit the customers to make orders of their preferred product choices and get them delivered within a few hours at their homes.
Direct Purchase via Social Media
Social media platforms such as Facebook, Twitter, Instagram, and Pinterest are also navigating the online shopping sales by offering several purchase options. For example: when you see a product suggestion on your social media platform, upon clicking on the product's image, an application combined with cognitive capabilities will navigate you to the product page. This will help to drive instant traffic on an e-commerce website and enhance the chances of a customer buying a specific product.
Personalized Recommendations
Online retailers use cognitive technology to offer their clients instant personalized recommendations in the form of mobile notifications or e-mail newsletters regarding products they should consider to purchase. This will help the retailers to develop complex insights into their product and generating a customer base for a particular product.
To sustain the immediate demand from their customers, online retailers make estimations regarding future demands with the help of demand forecasting. There are a couple of demand forecasting tools that are based on cognitive technology and machine learning will help online retailers facilitate the precision of deriving probabilities of future demand.
It becomes difficult for online retailers to accurately determine the price fluctuations responsiveness in their respective markets. This is due to factors such as competitor pricing, supply constraints, and complex predictions of customer demands. To face this situation, online retailers can put price optimization tools to use subject to the cognitive technologies for making predictions on how their clients will respond to the price fluctuations of different products or services. These tools help the online retail industry to fulfill its objective of maximizing profit.
You might also like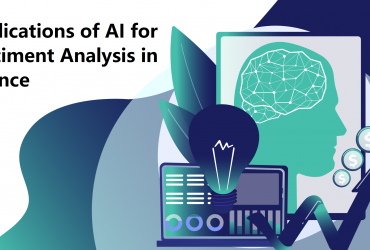 RecoSense