Cloud Management and DevOps services help organizations or startups develop unique applications that include the cloud-first approach. Our expert team will help you know, evaluate, and manage different cloud platforms you find suitable solutions.
Need For Cloud Management
Cloud management can be defined as command activities on assets and administration, helping you manage cloud services. The highly planned cloud management system can support a wide range of applications while simplifying the expansion of resources during peak hours.
Cloud management can help organizations by reaching three goals:
The term DevOps is framed by a combination of two words, development and operation, respectively. DevOps is referred to as a group of practices and tools that seek to computerized and coordinate cycles between increasing programming and IT groups so that they can build, test, and sending programming faster. DevOps helps in increasing the ability of organizations to provide applications and services at high speed.
DevOps can help organizations by reaching three goals:
Important Areas of Cloud Management
Key metrics that enterprises should measure:
Accelerate AI and Deep Learning in your Organization and Remove any Performance Bottlenecks with our Solutions.
To transform your plans into reality, which will help you to achieve your business goals, cloud strategy is an essential tool. It is a basis for useful changes from the IT association.
The creation and distribution of recording cloud strategies serve to adjust various groups to regulate the company that illuminates and directs cloud administration receipts.
Cloud migration is a process of moving away from dated in-house infrastructure to the public cloud for mobile and web applications to bring agility and higher up-time while reducing costs.
It provides various functionalities and offers a variety of rich and administrative applications for constant coordination, information investigation, artificial awareness, and it's just the tip of the iceberg.
Cloud security is referred to the steps adopted to ensure data leaks with computerized resources. With several encryptions and access management, organizations can fortify data breaches.
And in the worst cases, organizations can quickly recover after a hack. Cloud security is the transportation of various administrations through the internet, including different details, workers, data sets, system administration, and programming.
Cloud management implies the management of cloud processing for products and services. It alludes to choosing and allotting suitable assets to function optimally.
Due to the cloud's capacity to endlessly scale, cloud management and optimization are key to offer a seamless experience to end-users. With cloud optimization, organizations can reduce operational costs as well as enhance application performance.
Cloud architecture is a single innovation way coordinated to make clouds - it offers versatile assets throughout the organization. Cloud architecture is how all segments and the critical data make clouds associated by delivering the online stage where the application can run.
The architect of the cloud stage requires something beyond the abstract of the equipment section's PC capabilities, which is a way for suppliers to make and offer the cloud foundation to clients.
Our administration of governance, risk, and compliance (GRC) helps customers overcome the broad issues of corporate governance. RecoSense ensures that the data processing of users does not breach the privacy rules of different countries.
Companies have to identify users' location and then implement rules according to the country users resides in. RecoSense helps companies in complying with several compliance requirements and avoid penalties while reducing the impact on business operations due to governance and compliance on the cloud.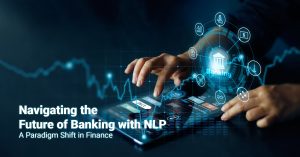 The banking world is undergoing a remarkable transformation, driven by advancements in technology that are reshaping the industry's landscape. Among the transformative technologies, Natural Language Processing (NLP) has emerged as a game-changer, empowering banks to harness the power of language and revolutionize their operations. By enabling machines to understand, interpret, and generate human language, NLP […]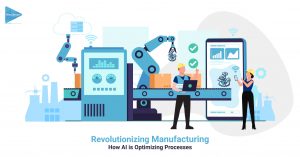 The manufacturing industry is at a crossroads. Digitalization is pivotal in this 4th industrial revolution era, known as Industry 4.0. It connects humans, resources, and information through modern digital systems. With the rise of digital transformation, companies seek ways to optimize their operations and gain a competitive edge. One technology that is rapidly gaining popularity […]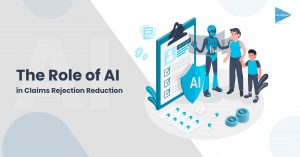 Artificial intelligence is becoming one of the megatrends. Businesses are keen to utilize the full potential of AI to improve the efficiency of their service. The healthcare sector naturally accumulates a vast data set in the form of health records, images, clinical trial data, claim data, etc., these data are used to make better business […]