Digital technology is transforming rapidly, and enterprises need to adapt to this change considering the benefits of the intelligent solutions that Artificial Intelligence offers. The in-depth industry knowledge and solutions augmented by an enterprise data intelligence solution help thousands of institutions worldwide meet regulatory compliance and market opportunities to drive innovation, efficiency, customer engagement and better decision making.
Changes in consumer behaviour and increased digitalisation pose new challenges due to which implementation of new technologies and the demand for a personalised end-user experience have become necessary.
With increasing data volumes, diversified data formats and increased processing time, unstructured data poses a significant challenge, further complicating data processing, management and storage.
Data intelligence solutions provide real-time business intelligence to help you manage, store and process your data faster. The practical business insights generated increase monetisation, eliminate data duplication and improve data security by a huge margin.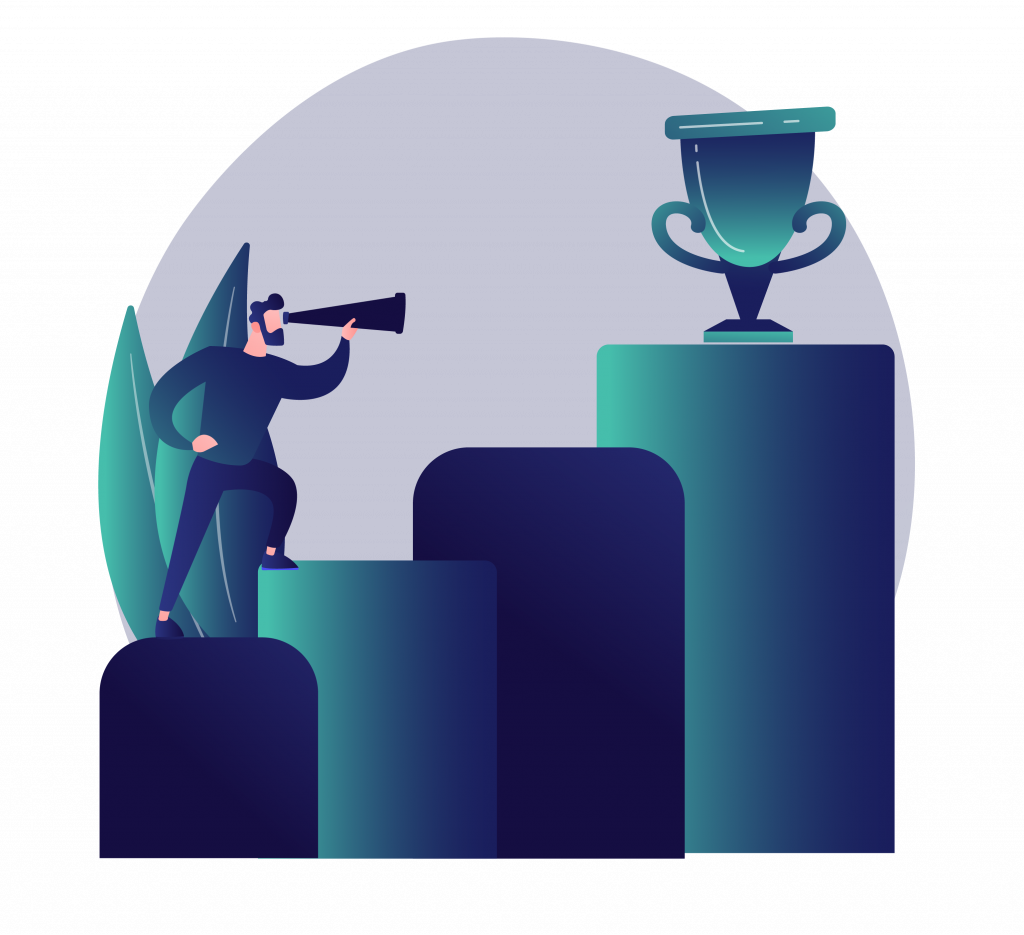 Data Intelligence is a solution to data mistrust. It's a metadata-driven platform that combines an end-to-end view of data and its behaviour with enterprise policies to make technical data "smarter." Data values are explored and managed by providing data intelligence solutions to the entire organisation, data scientists, analysts, marketing personnel, etc.
It helps you organise non-structured data into an enterprise data hub/catalogue, eliminate manual efforts and automatically connect data with business ontology. RecoSense's enterprise data intelligence solution is a fast-track resolution that empowers businesses with rapidly integrated data.
Data Intelligence Capabilities
One of the top features and benefits of data intelligence is its ability to quicken the process of research and development. This solution helps enterprises integrate across the IT landscape and provide all stakeholders insights into intelligent and relevant contexts.
It demarcates the structured and unstructured data and makes it comprehensive and workable for users, which could otherwise have been difficult if manual or traditional methods were applied to it.
Data intelligence helps in the large-scale integration and coordination of vast amounts of data and streams. Using machine learning, this is a challenging and innovative way to upscale optimisation operation and management.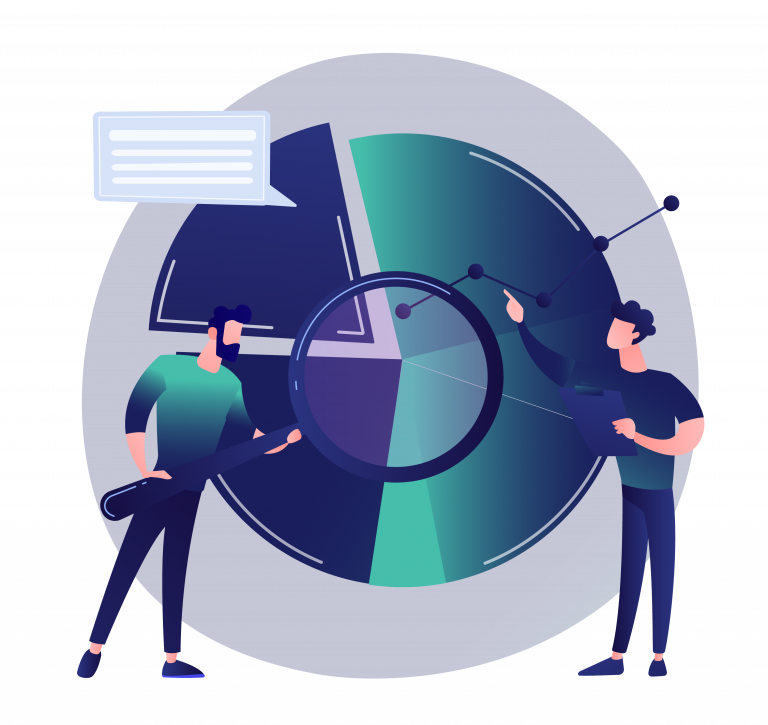 Adhering to the enterprise's policies, legalities, rules and structures is mandatory. Every organisation needs to maintain compliance in all sectors, and data intelligence helps maintain the same. It records, extracts, verifies, validates and produces all kinds of data and further simplifies it, thus protecting your business.
Data intelligence ensures that your organisation's data is trusted and used securely. This avoids regulatory and organisational penalties and fines, avoids data breaches and increases the productivity of compliance-related legal activities.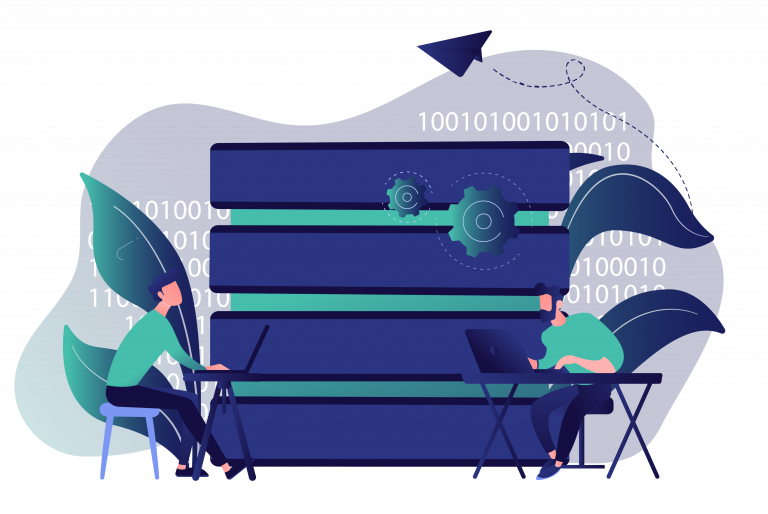 Data intelligence is the key to running a business effectively by analysing and comprehending different reports, validating them and using them for further compliance, control and operational purposes. The management of the company is cost-oriented, and data intelligence helps organisations reduce IT operations and maintenance costs.
It is a major boon that helps organisations and enterprises reduce duplicate data spending, mitigate report spending and enhance business performance. It usually takes days to research and analyse a report manually. However, the mechanism offered by data intelligence is swift, error-free and hassle-free, and is the best solution to understanding complicated and complex data.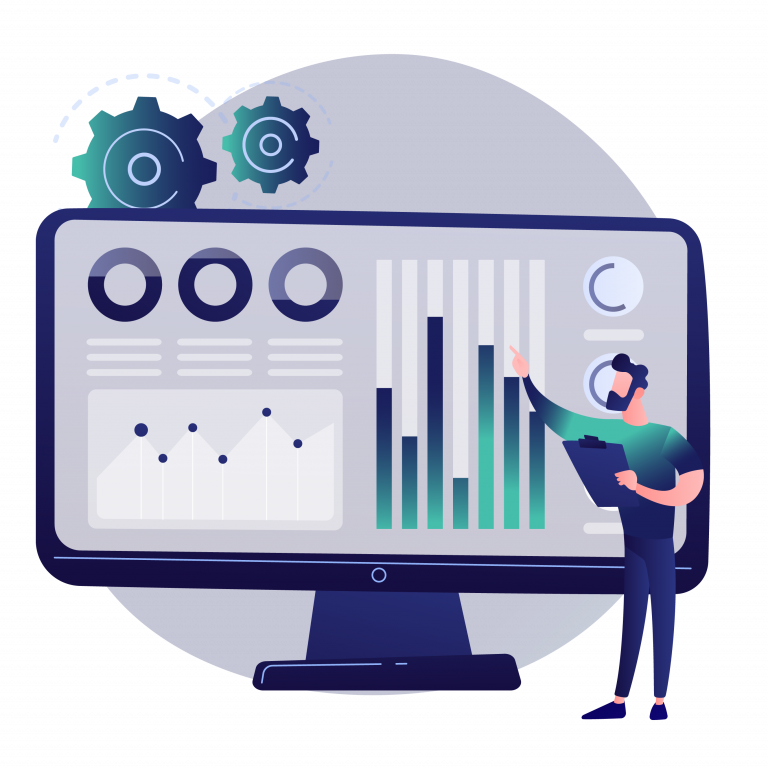 Data intelligence is a key player when it comes to the identification of critical events. It helps to fulfil all functions across the company and uses data to solve people's problems. Data intelligence sorts and automates data, converting them into knowledgeable material, allowing you to implement ideas and grow.
It improves operational efficiency and identifies new revenue opportunities. Data intelligence assists organisations to take full advantage of data by making it competitive and strategic. This happens when the data is not an end in itself but is seen as a powerful weapon for providing new insights and improved decisions.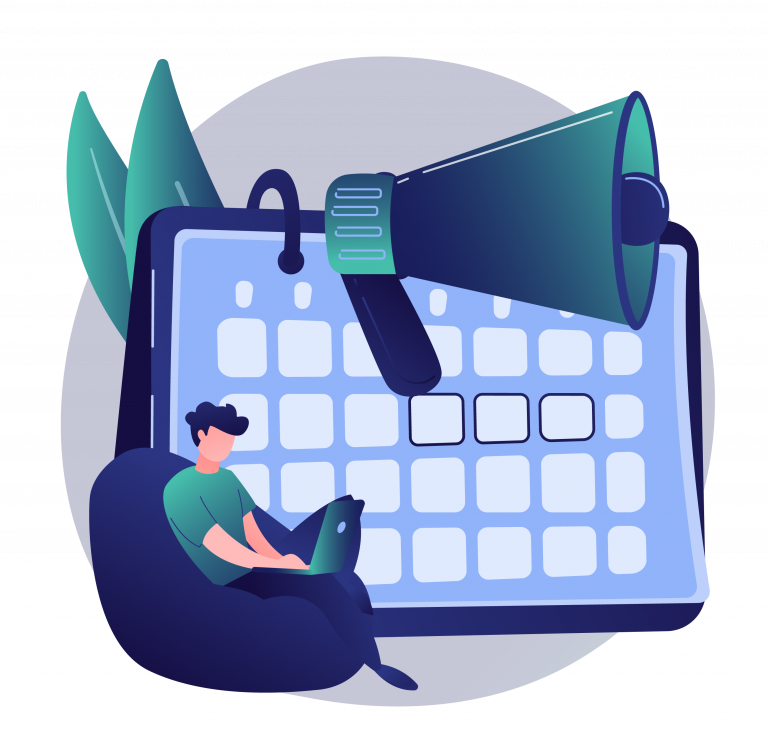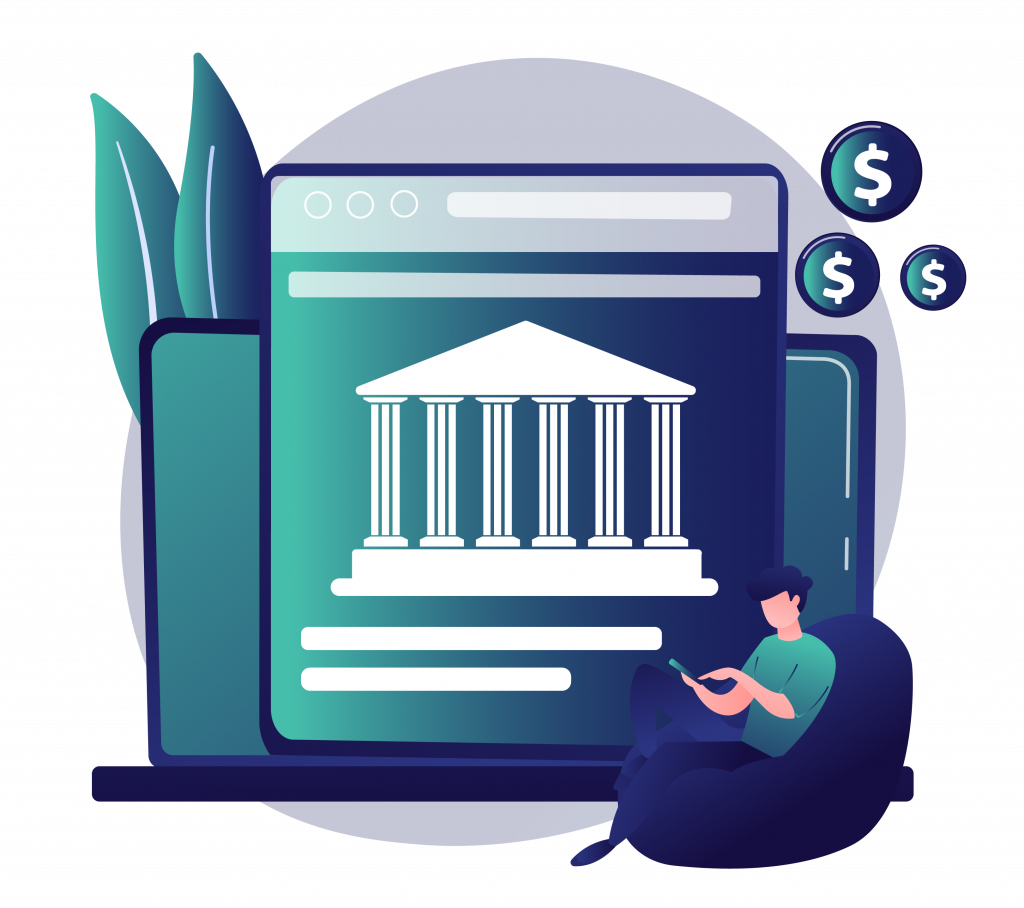 Financial services (BFSI)
RecoSense's enterprise data intelligence solution helps in meeting the needs of financial services, which are constantly evolving and adapting to the latest digital technology.
The in-depth industry knowledge and solutions encouraged by the capabilities of enterprise data intelligence services help hundreds of financial institutions around the world meet market opportunities and maintain regulatory requirements to drive innovation, efficiency, customer engagement and better decision making. It helps to:
 A better forecast of the market will help clients make better investments. The financial services industry considers an enterprise data intelligence solution an asset rather than a liability. Data governance enables enterprises to use data safely and derive value by incorporating key analytics that update and enhance your business model.
Widespread innovation in the healthcare sector is changing its landscape. There is an increasing need for patient involvement and innovative business models driven by experience and real-world problems. Data on individuals, people, institutions and the environment are the core areas of innovation.
Healthcare companies leverage a plethora of data, distribute it across multiple sources, create revenue sources, monetise data and customise products. An enterprise data intelligence solution in the healthcare sector helps in:
Predictive analytics allows data scientists to understand upcoming and forecasted health problems for their patients. Data intelligence helps recommend a healthy lifestyle, understand the prescriptions patients will need in the future and ensure that pharmaceutical companies are ready to produce the right amount of medicine in the next ten years.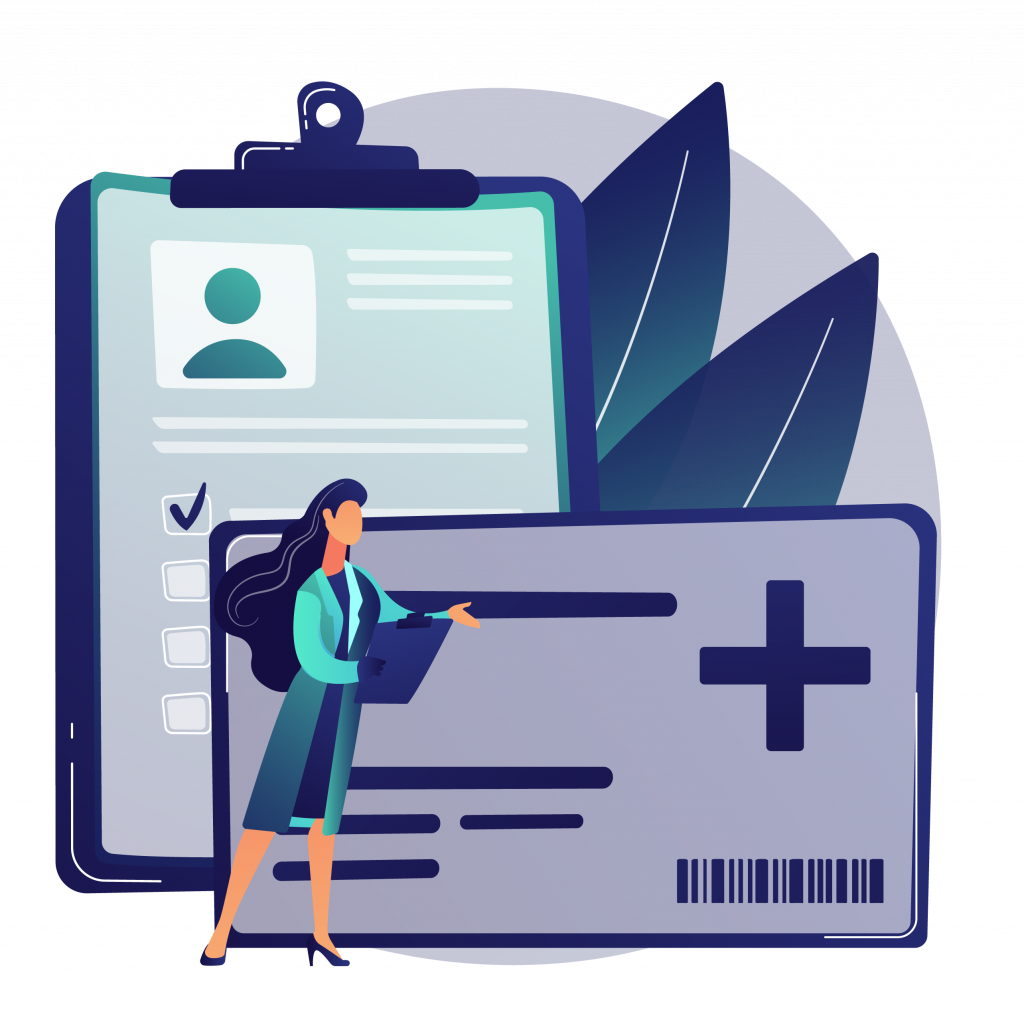 An enterprise data intelligence solution is advantageous in the following areas:

Build trust in your data by understanding the origin, process and business context better.

Allow data professionals to distinguish and integrate data to improve data discoverability and business use

Track and centralise data policy management and do not lock down the key insights.

Comply with regulations that require complete data visibility.

Centralise data management to provide high quality and reliable data for better business decisions.

Intelligent automation with an impact analysis helps enterprises reduce the risk.
Embrace RecoSense's digital business solutions and see your business transform
Our solutions help drive innovation at speed by removing all performance bottlenecks that hinder growth. So make your business resilient and ready for whatever the future has to offer. Contact us for more information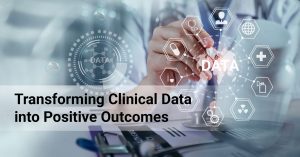 The pharmaceutical industry thrives on data. From drug discovery to clinical trials, regulatory compliance to pharmacovigilance, mountains of textual data are generated daily. But the challenge lies in collecting this data and making sense of it. That's where Natural Language Processing steps in, acting as the magician that extracts meaningful information from unstructured text. According […]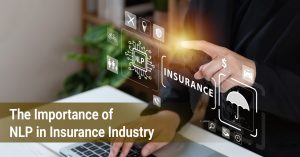 The influx of data has long challenged the insurance industry—a cascade of claims, market analyses, regulatory documents, and customer interactions. Amidst this data accumulation lies the need for efficient processing, accurate risk evaluation, and compliance adherence.    Fortunately, the insurance industry has witnessed a remarkable transformation in recent years due to technological advancements. One of […]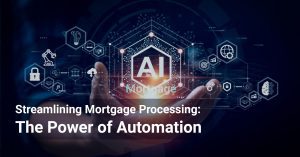 Securing a mortgage loan is a significant milestone on the path to homeownership. However, the process involved in acquiring a mortgage can often be intricate and time-consuming, especially regarding mortgage underwriting. Mortgage underwriting is a critical step in the loan approval process, where lenders evaluate an applicant's financial stability and creditworthiness to determine if they […]