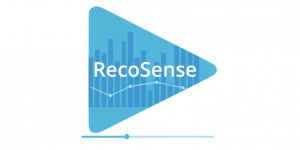 RecoSense is fast growing SaaS based data analytics startup at revenue stage with multiple customers. We are currently looking for Frontend Developers who can be part of core product team in taking the product to next level. Visit http://recosenselabs.com.
Job Description:
Skills:
• Javascript, JQuery
• React
• Good to have – Node.js
• Widgets / JS widgets
• Develop new user-facing features.
• Build reusable code and libraries for future use.
• Ensure the technical feasibility of UI/UX designs.
• Optimize application for maximum speed and scalability.
• Ability to experiment and play with new UI libraries and technologies
Requirements:
• Proficiency in React or Angular, JS library development experience
• Analytics Dashboard Development – Datavisualization
• JQuery and Dynamic data handling
• Good knowledge of handling cross browser compatibility issues
• Familiarity with best UI design and coding practices. Knowledge of server-side programming in Java, Python, Node.js (Any one).
• Good understanding of REST APIs and standards.
Location of Work
We are located in Banashankari 2nd stage, Bangalore. Looking for a full time candidate with 1-5yrs .
Benefit for Candidate
a. Part of the Core Team in the Company
b. Growth along with the Company
c. Startup culture – Ability to work on best technologies, fast paced and dynamic
d. Freedom to work independently.