The pandemic has drastically changed user behavior as most of the media and entertainment content are consumed online. Although the media and entertainment industry is growing at a rapid rate, companies that offer personalized content lead the race in the market to acquire more users. To provide bespoke content, organizations heavily depend on labeling of data to collect useful information about user interest. However, manual labeling of metadata has slackened organizations from meeting the demand of users.
RecoSense, a managed service provider, assists media and entertainment organizations to automate rich metadata generation, resolve user identity, and more to gain a competitive edge in the market. After setting up the base with rich metadata, RecoSense uses the data for building exceptional recommendation systems that have more than 90% accuracy, delivering well over the industry standards. Apart from personalizations, RecoSense takes care of other requirements of media and entertainment like user identification, semantic search, advanced analytics, and advertisements.
Automated Metadata Enrichment
OTT providers heavily rely on rich metadata right from content creation to personalization and business growth with increased user engagement. However, generating and labeling rich metadata is mostly done manually by content providers.
RecoSense, with its natural language processing-based knowledge graph, offers rich metadata that simplifies the entire process of personalization and enhances the user experience while eliminating tedious manual tasks.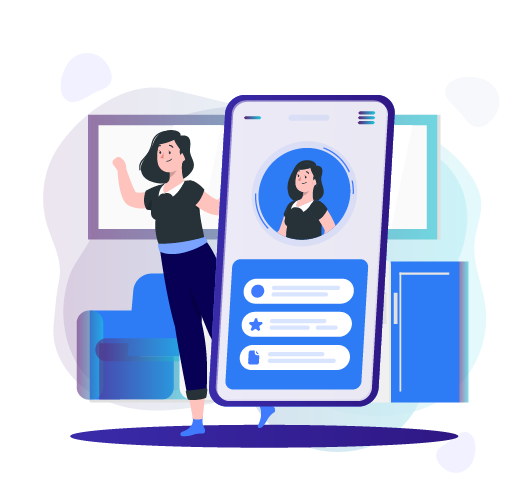 In-depth User Profile With Identity Resolution
Accurately identifying users can help companies make informed decisions to enhance customers' journey, recommend based on users' interest, target users with advertisements, and more.
However, due to restrictions on collecting users' data, companies are failing to identify their customers on different devices. RecoSense uses machine learning techniques to precisely find users across numerous devices and provide a personalized experience irrespective of devices.
Most of the companies are limited to personalizing with metadata, but with RecoSense's rich metadata, organizations can obtain more information about user interest to offer a superior customer experience.
Artificial intelligence personalization is not only restricted to rich metadata but also with years of domain expertise, making RecoSense a one-stop-shop for media and entertainment organizations for integrating artificial intelligence in their platforms.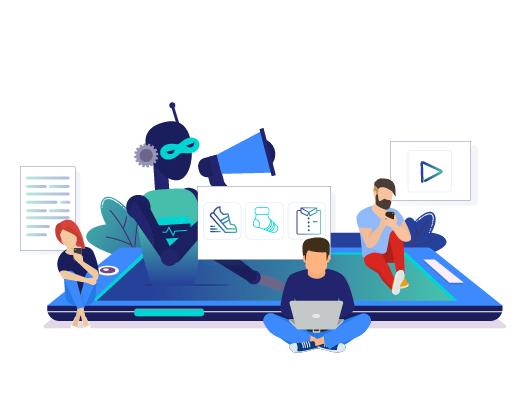 Content Recommendation Engine
Understanding what users want with historical data with techniques like content filtering, collaborative filtering, and hybrid methods is vital, but RecoSense goes a step further to explore previously unknown user interest by occasionally recommending content that users might like. Such capabilities allow clients of RecoSense to gain a unique advantage over competitors in the everchanging media and entertainment organizations.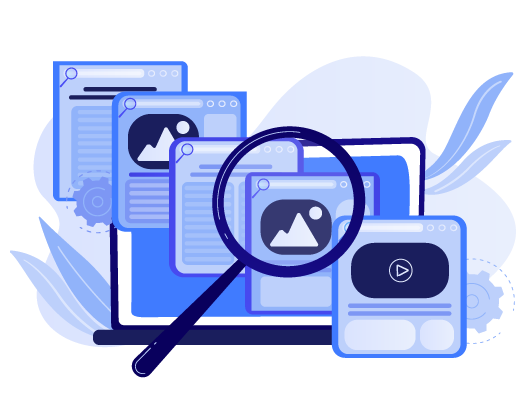 One of the most important ways to assimilate what users want is to obtain signals from searches performed. To ensure users get according to their needs, companies must understand the intent from the keyphrase and historical data.
Different variables working in tandem can assist in providing hyper-relevant search results to keep users engaged on the platform for business growth.
Advanced Analytics - Content, User, Subscription, Business Performance (Revenue), Customer Journey Mapping
Automating report generation democratizes insights across organizations, thereby allowing faster decision-making and keeping users engaged. The more decision-makers gain insights across organizations, the better the overall outcome for companies.
With RecoSense's reporting, organizations can go beyond simple analytics results from Google Analytics and Microsoft Clarity to make informed decisions and help companies grow in the dynamic industry.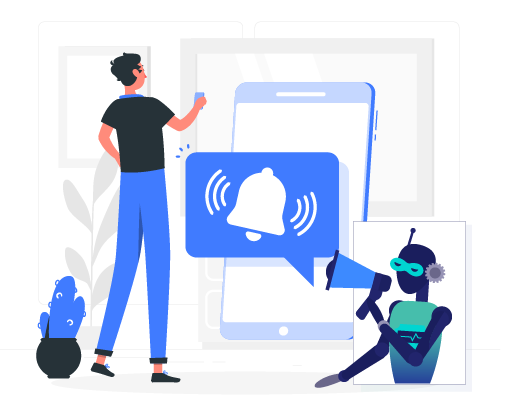 Intelligence For Hyper-Target Ads - User Monetization, Retargeting
n the post-third-party world, targeting users is one of the most challenging problems for media and entertainment organizations.
Having a complete picture of the performance of advertising is key to change the strategy when needed in real-time and obtain a higher return on investment. RecoSense assists companies in targeting users with the right content at the right time to ensure the campaigns bring business value to the organization.
Embrace AI to Strengthen the Business Operations!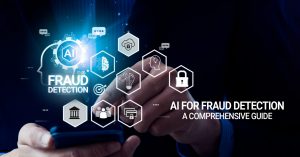 Fraud has plagued the lending industry for many years. Fraudulent behavior in lending can take many forms, including identity theft, loan stacking, and money laundering. To combat these issues, lenders increasingly turn to artificial intelligence (AI) for fraud detection. AI has the potential to transform fraud detection in lending by enabling lenders to analyze vast […]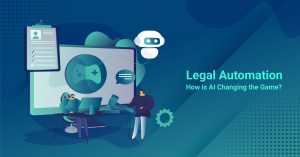 The legal field has long been an industry ripe for innovation and the incorporation of new technologies. In recent years, artificial intelligence (AI) and machine learning (ML) have made significant inroads in the sector, and the use cases for these technologies continue to expand. In this blog post, we will explore the current state of […]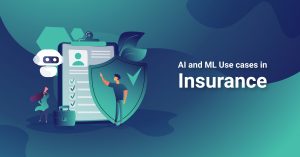 Changing customer expectations, deteriorating profit margins because of traditional methods, fierce competition, and an ever-changing industry landscape push insurance companies to become innovative. Understanding the demands, the industry players have realized that technology-enabled service is the future.    AI and Machine Learning in insurance are changing the entire insurance sector and letting companies provide better […]