Named Entity Recognition
Identify key elements like people, places, and organizations in your text with our named entity recognition. It's easy to use and accurate, so you can focus on what's important.
Extract entities from multiple sources
Identify named entities in a variety of text formats, including news articles, social media posts, and emails.
Data Classification
Classify named entities into different categories, such as person, place, organization, or thing.
Accurate and Scalable
Named entities that are ambiguous or that have multiple meanings can also be extracted accurately. Its agile and flexible nature can handle large amounts of data and can be scaled easily as per the requirement.
Use-cases of Named Entity Recognition
Healthcare
Named entity recognition (NER) extracts information from electronic health records (EHRs), claims data, clinical notes, and patient surveys. Thereby helping healthcare organizations identify patients, predict outcomes, monitor compliance, detect fraud, and improve documentation. NER improves the quality of care by providing accurate information.
Human Resource
NER extracts data from job postings, employee records, applicant tracking systems, and other sources. It can be used to identify and extract key information from resumes, categorize employees, identify potential candidates, track employee performance, automate HR
tasks, and generate reports.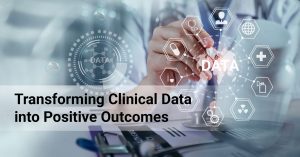 The pharmaceutical industry thrives on data. From drug discovery to clinical trials, regulatory compliance to pharmacovigilance, mountains of textual data are generated daily. But the challenge lies in collecting this data and making sense of it. That's where Natural Language Processing steps in, acting as the magician that extracts meaningful information from unstructured text. According […]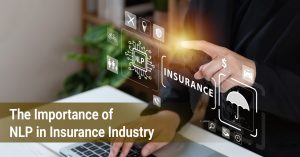 The influx of data has long challenged the insurance industry—a cascade of claims, market analyses, regulatory documents, and customer interactions. Amidst this data accumulation lies the need for efficient processing, accurate risk evaluation, and compliance adherence.    Fortunately, the insurance industry has witnessed a remarkable transformation in recent years due to technological advancements. One of […]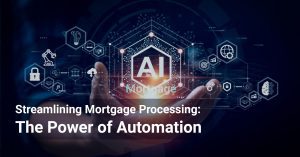 Securing a mortgage loan is a significant milestone on the path to homeownership. However, the process involved in acquiring a mortgage can often be intricate and time-consuming, especially regarding mortgage underwriting. Mortgage underwriting is a critical step in the loan approval process, where lenders evaluate an applicant's financial stability and creditworthiness to determine if they […]