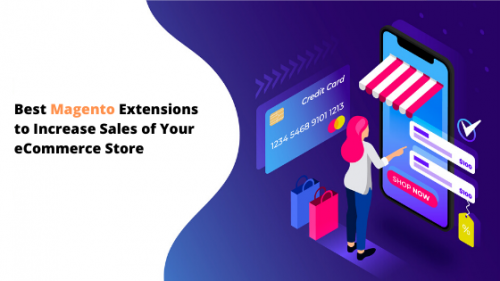 The digital era has ushered yet another massive upheaval in the area of shopping. Generations of shoppers worldwide have been given the privilege of shopping from the comfort of their homes, pushing their urge to shop till they drop! The recent years have shown an unprecedented boost in the number of e-commerce websites as more and more entrepreneurs bring their products on the web. Entrepreneurs can now avail resources to bring out their best on eCommerce websites to give a hassle-free, engaging, and rewarding shopping experience to customers.
Magento is one such eCommerce platform that integrates individualized preferences to make the website user-friendly and boost sales significantly. Here is a list of some of the best Magento extensions you can try to increase the sales of your eCommerce store:
1. Elasticsearch
As an eCommerce website, one of the most disappointing factors is your customer's search result coming up blank. This can be rather difficult to overcome without the right tool. As a Magento extension, Elasticsearch can enhance the search results on your site by increasing the search relevance.
Why Elasticsearch?
Here's what Elasticsearch can offer to you:
The extension works on both Magento 1 and 2
It ensures a quick autocomplete
Offers automatic suggestions to enhance the user experience
Helps simplify and manage indexation
Offers a lifetime upgrade
2. RetailSensePersonalized Merchandising
Ecommerce sales can be tricky without the necessary data to optimize the site. RetailSense closes this gap by relying on artificial intelligence (AI) to personalize the search for customers shopping online. The analytics behind consumer behavior has proven to help minimize bounce rates significantly while shopping.
Why RetailSensePersonalised Merchandising?
Here's why RetailSense is the ideal extension for those looking to increase sales
The extension makes use of AI algorithms to understand consumer behavior and intent.
It helps retailers in creating customized offers to customers, using collated data and insights.
It offers a personalized experience through suggestions for consumers across the web.
The extension helps reduce bounce rates by making the experience more relevant for consumers.
3. Single-Page Checkout Extension
Long and confusing checkout procedures can often drive people away from completing their shopping. It has been seen that almost 70% of shoppers leave the shopping mid-way if they come across a checkout process that is too perplexing.
Why the single-page checkout extension?
Single-page checkout extensions can help a lot of eCommerce sites improve their checkout procedures and increase the number of conversions.
The number of abandoned shopping carts will reduce significantly.
Your customer's shopping experience can end amicably.
You can reduce the time taken for customers to fill out forms and details.
4. Facebook Pixel
Social media certainly has been a boon to eCommerce businesses, especially due to its ability to advertise products to individuals based on their search queries. Facebook Pixel remarkets products that were searched on an e-commerce site to the users on Facebook with the help of stored data, in a bid to keep the product in the user's sight for long.
Why Facebook Pixel?
If you are as focused on social media for your sales, here's what Facebook Pixel can offer you:
Ease of product configuration on Facebook by exporting products that you want to be promoted
The extension needs no additional procedure to begin collating data once installed
The extension keeps a track of the events on your e-commerce website and uses that information on Facebook to personalize the promotion.
5. Google Page Speed Optimizer
Ever since 2018, the page speed parameter has been one of the key Google-ranking parameters. With the page speed optimizer as a Magento Plugin, your eCommerce site can be made more user-friendly and Google-optimized. The better the speed of the site, the higher the chances of faster conversions.
Why Google page speed optimizer?
This Magento extension comes with advanced features that are beneficial in the following ways:
The extension will ensure an improvement in your page performance
Your page will score higher on page-speed insights for Google
You can ensure a clear code structure
The product pages on the site will be optimized automatically
6. Google Tag Manager
Google Tag Manager is the perfect extension to have for site tagging as well as data-driven sales. The extension helps analyze data and consumer behavior in order to improve store performance as well as the rate of conversion.
Why Google Tag Manager?
Here's how this extension can help you increase your eCommerce store sales:
The extension ensures Ecommerce enhanced with Google Analytics
It helps in dynamic remarketing, increasing the exposure of products among buyers
Comes with the Facebook Pixel plugin
Offers 70+ tag types
Additional Extensions for Customer Satisfaction
Delivery Date, Nosto, Yotpo Reviews are some other extensions that you can look at for increasing sales of your products. These extensions aid in improving your customer's user experience with your eCommerce store, hence, leading to better customer loyalty, brand image, and hence, better sales in the long run!
Our take:
Considering all of the benefits of magneto extensions in boosting sales remarkably, it is evident that choosing the right extension can take your e-commerce store to newer heights. Keeping your brand objective in mind, be sure to go through the various features of the extensions and choose one that is most ideal for your site.
RecoSense
With an AI-first approach and strong expertise in AI frameworks, RecoSense is a one-stop partner for end-to-end Data Intelligence Solutions. Our industry-unique cognitive computing platform based on Natural Language Processing and Machine Learning frameworks offers Intelligent contextual interpretation of the Content & Users.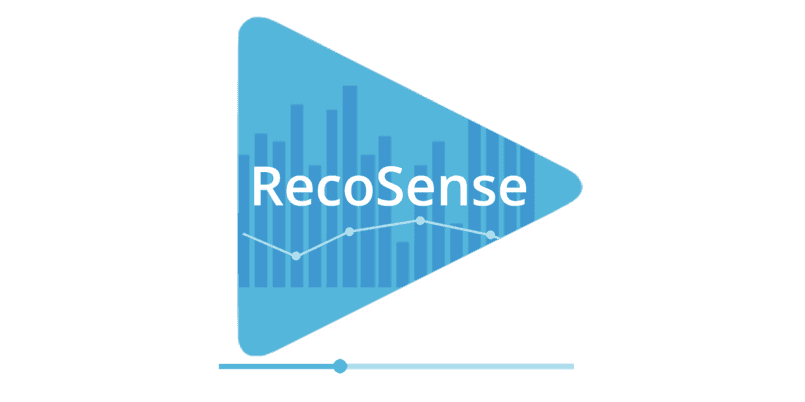 AILAB