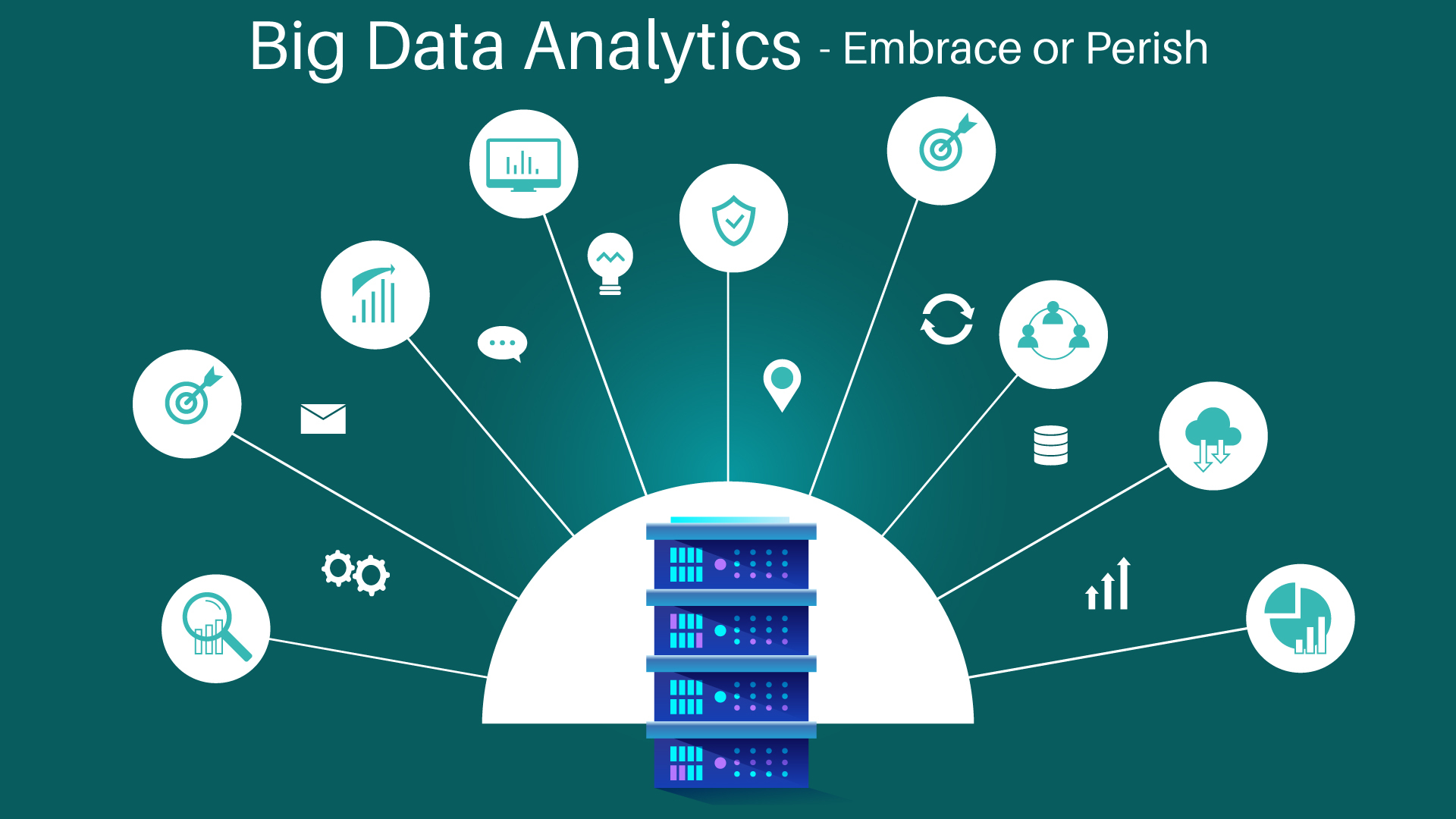 October 7, 2020

RecoSense
According to a 2018 report published in Forbes, we produce nearly 2.5 quintillion bytes of data every day. This volume may have snowballed by many folds! Hence, it is safe to say that 2020 is officially the decade of data, more specifically, big data and big data analytics.
Big data management has emerged as the latest buzzword ruling all industries. The usability of structured data through its searchable and organized format, and the potential offered by unstructured data – all point at the opportunities that big data is unlocking.
In this post, we explore everything that one needs to know about big data management and analytics, along with some practical use cases!
Big Data Analytics in Numbers
Big data and big data analytics are unlocking opportunities across various industries. When it comes to data, it is an immutable fact that numbers don't lie. Hence, here is a breakdown of big data in figures:
A forecast from International Data Corporation (IDC) estimates that with 41.6 billion connected IoT devices, the world will be generating an excess of 79.4 zettabytes (ZB) of data by 2025!
As per a report published by Dresner Advisory Services, the adoption rate of big data analytics was notched at 53% in 2017, a notable increase from 17% in 2015.
According to Statista, the global Big Data market revenues are projected to rise from $42B to $103B, with a Compound Annual Growth Rate (CAGR) of 10.48% for the forecast period 2018-2027.
How Does Big Data Matter to Businesses?
You may have already heard quips about how data is powering businesses or has emerged as the oil that is fueling digital transformation. However, as cliche as it sounds, these claims are true indeed. Here is how big data is offering a competitive advantage to businesses:
1. Creating a 360-Degree View of the Customer
The 360-degree view refers to the aggregation of data from different touchpoints that offer relevant insights and can be used to create new value and improve customer experience.
2. Reducing Costs
Despite the high upfront capital investment, big data management can be quite pocket friendly in the long run. Integrating tools like Hadoop with big data analytics can improve your business' profitability and overall ROI.
3. Cutting Down Operational Costs
By depending on data-driven strategies, businesses can obtain insights faster, enabling business executives to make quicker yet well-thought-out business decisions.
4. Understanding Market Conditions
Big data analytics sheds light on the prevailing market conditions. For instance, businesses can leverage indicators such as customer purchase patterns to estimate the demand for the product or service.
5. Managing Online Reputation
From detailed surveys to regular feedback to detecting negative comments – big data can monitor and leverage these data bits to put your best foot forward!
6. Boosting Customer Acquisition and Retention
Big data analytics can help increase customer acquisition and retention by boosting customer loyalty.
7. Promoting Marketing and Advertising Efforts
Big data breaks down customer complexities into bite-sized data, allowing you to match customer expectations, develop and launch new products, and run successful marketing and advertising campaigns.
8. Driving Innovation and Product Development
The ability to hear from the client allows businesses to improve on their current line and plan out a new line of products. The continuous development of your offering will boost customer loyalty further and keep you ahead of the competition.
Use-cases for Big Data Analytics
Both public and private companies are making use of big data to achieve their goals. Here are a few classic examples of big data analytics in action:
Retail
Major retailers, such as Macy's and Sterling Jewelers, have used big data to boost store sales by 10 percent and increase holiday sales by 49 percent.
In retail, big data analytics allows you to:
Recommend products based on the account holder's purchase history
Personalize the shopping experience
Forecast peak demand and slow periods
Map out the customer journey
Speed up the entire shopping process
Telecom
The telecom sector is using big data to:
Build and develop smarter networks depending on network traffic
Customizing plans and packages for clients
Optimizing network performance
Preventing fraudulent activities by detecting clone SIM cards
Healthcare
Healthcare is one of the latest entrants in the field of big data analytics. However, it is also one of the most rapidly transforming areas with the market for big data analytics in healthcare slated to grow at a CAGR of 22% and a valuation of $22.7B by 2023.
It also grants some of the most life-saving benefits, such as:
Improved staffing depending on patient requirements
Management of digitized or electronic health records
Real-time health monitoring and alerts
Managing assets, staff, and inventory for effective resource allocation
Research and development of medicines
Telemedicine for last-mile healthcare reach
Development of a single-point repository for medical knowledge base
Education
With the next generation embracing data in all its myriad ways, incorporating big data analytics in the field of education is a wise move. Here is how big data is disrupting education:
A quick and cost-effective way to maintain student records
Offers insights into shifting trends, such as high drop-outs, etc.
Improves student engagement and retention
Standardization of grades and results
Offering career guidance to students
Introducing new learning methodologies and plans
BFSI
The banking and financial services industry will greatly benefit from big data, primarily in the area of reducing risks and frauds. According to Mordor Intelligence, the BFSI sector occupies 36% of the market share.
Here are some other areas of application of big data analytics in this sector:
Reactive and preventive fraud detection
Higher regulatory compliance
Managing customer data
Risk modeling and management
Personalized marketing of tailored goods
Customer lifetime value (CLV) predictions
Trade analytics
Customer segmentation
Improved customer support
Logistics
About 90% of the 3PL partners believe that big data analytics will enrich their networks. However, only 35% of shippers can support big data, which opens up several ripe opportunities in this field.
As logistics push for last-mile connectivity and rush deliveries, big data analytics can help them in the following ways:
Making shipping and deliveries faster
Improved operational transparency
Effective route or fleet optimization
Improved shipping and handling, especially of high-value or fragile items
Prioritizing delivery of perishable goods
Better warehouse management
Making tracking accessible
Security
With the rise of digital technologies, there is a growing risk of data security and privacy concerns. Big data analytics is alleviating these concerns by:
Real-time security monitoring
Analyzing user behavior
Capturing network traffic insights
Detecting data exfiltration
Detecting internal threats
Investigating incidents
Actively hunting for threats
Big Data Analytics and Management: Technology Stack
Typically, a basic big data architecture constitutes the following elements:
Data Layer for the storage of raw data
Integration and Ingestion Layer for cleaning, prepping, and organizing the raw data into usable forms
Process Layer for processing and manipulating data
Analytics and BI Layer for the final analysis, deriving insights, and visualizing them
Tools commonly used to implement these layers include:
Data Layer – Hadoop HDFS, Amazon S3, MongoDB, IBM GPFS, etc.
Integration and Ingestion Layer – Apache Kafka, Apache Flume, Stitch, Blendo, etc.
Process Layer – Apache Spark, Apache Storm, PostgreSQL, Amazon Redshift, Hadoop MapReduce, etc.
Analytics and BI Layer – Tableau, Looker, Chartio, etc.
Big data is technology agnostic, which means that businesses can use the tools that meet their means and is compatible with their existing technologies.
Data Personified and People Digitized
As with every mode of technology, success depends on the people driving this change. Businesses must invest in the right sort of talent to make big data management and analytics more fulfilling and rewarding. Having a hands-on workforce that follows a data-driven mindset would be more adept at utilizing the information extracted from powerful big data systems.
The unstoppable combination of people and technology will propel your business further and keep you ahead of your competition at all times!
RecoSense
With an AI-first approach and strong expertise in AI frameworks, RecoSense is a one-stop partner for end-to-end Data Intelligence Solutions. Our industry-unique cognitive computing platform based on Natural Language Processing and Machine Learning frameworks offers Intelligent contextual interpretation of the Content & Users.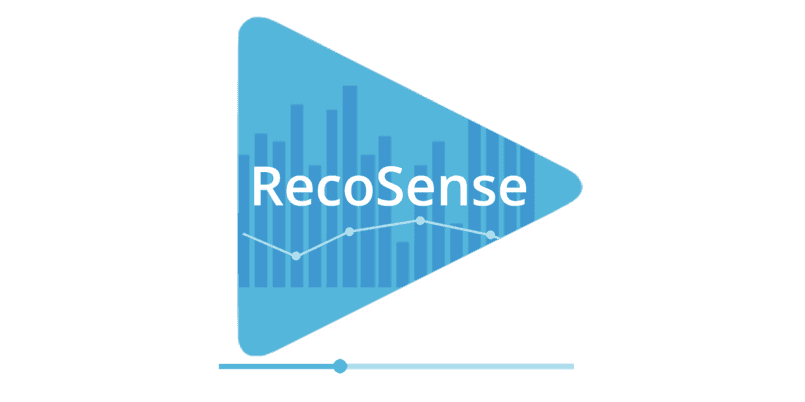 AILAB