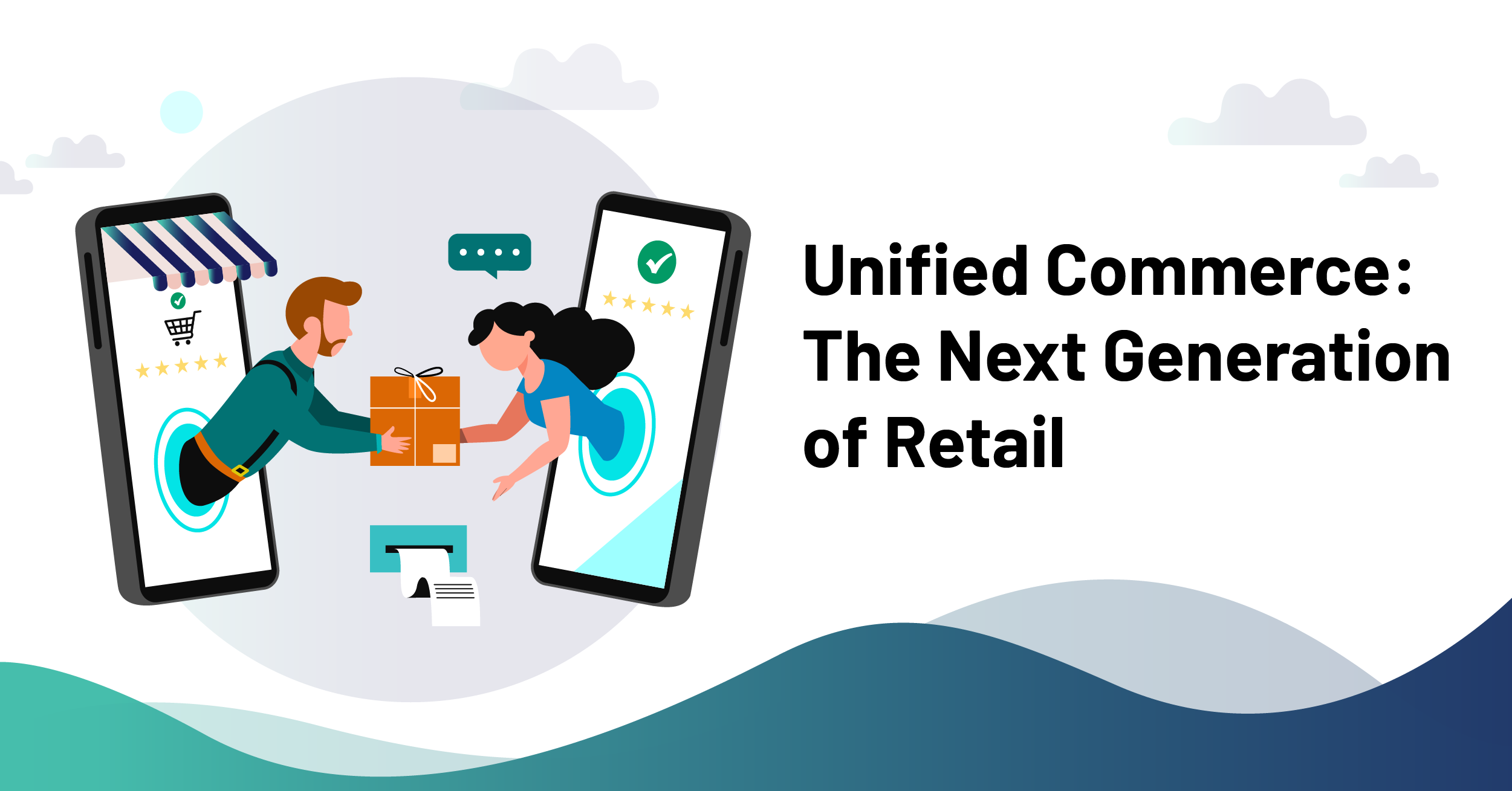 It's no secret that almost every retail business emphasizes a powerful digital commerce strategy that expands their eCommerce platform into the super-competitive retail environment in today's age of customer experience. Having quite so many fragmented channels, on the other hand, could lead to a complicated customer journey and lifecycle.  
It is where unified commerce steps in to integrate multiple sales channels and offer a consolidated purchasing experience. 
What Is Unified Commerce? How Does It Work?
Unified commerce refers to the process of linking your backend systems to your customer-facing channels through a single platform. It is a much-needed configuration for the next generation of retail businesses to facilitate omnichannel journeys and create a cohesive view of consumer interactions, products, and management systems. 
A unified commerce channel empowers you and third-party partners to reinvent effortlessly by developing new products, purchases, payment and transaction apps, and services, as well as launching new purchasing channels and tools. Unified commerce solutions provide a coherent buying experience on a single commerce platform. It means that your customers can interact with your brand as per their choice and convenience.
A smartphone application, a personalized experience, and an eCommerce website are all you need to offer a comprehensive, unified commerce experience. These three channels must coordinate dynamically with each other while maintaining consistent price transparency.
How Are Omnichannel and Unified Commerce Distinct?
An omnichannel approach connects several distinct online and physical channels to provide a consistent purchasing experience. In comparison, unified commerce solutions ensure that the interaction and data flow across connected platforms is seamless. Thus it eliminates the risk of missing a part of the crucial information. 
Because omnichannel is frequently held together by manual processes and complicated connections, the technique can pile up data silos, impede efficiency, and become highly costly.
Thus for effective customer engagement, all retail businesses should strive for unified commerce across channels.
How to Switch From Omnichannel to Unified Commerce
When transitioning from multichannel to unified commerce, you must consider your approach. Leveraging a microservices-based architecture is a tried-and-true approach. Microservices architecture is advantageous since it is intended to improve core business competencies, operational effectiveness, agility, scalability, flexibility, and profitability. 
The best part is that you can deploy, scale, and update all services individually. Once you establish a unified commerce platform, you can utilize it to connect online and offline marketing to enhance customer engagement.
Top 5 Benefits of Unified Commerce
Here are some key benefits you should know about leveraging unified commerce and how it assists in the growth of your store's sales and revenue numbers-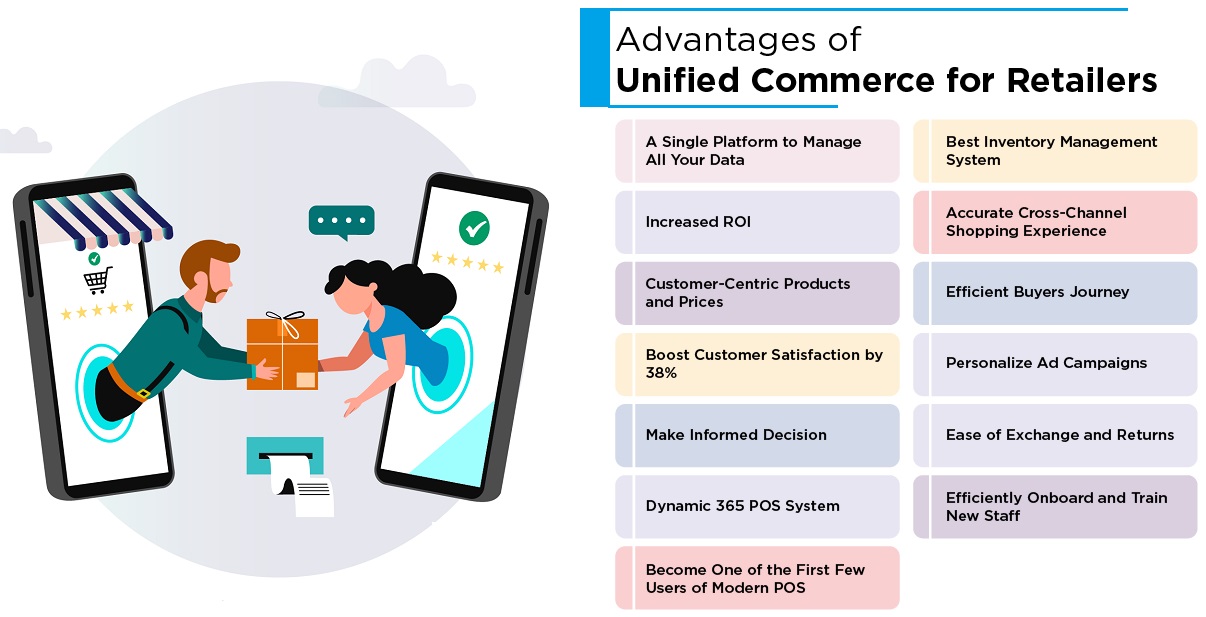 1. Real-Time Products Update
Going by stats, more than 90% of customers remain loyal to brands that are transparent about their products. Thus providing customers with product visibility is crucial. Some benefits of inventory transparency include:
Both customers and staff become aware of the availability of products in stock across channels.

You can conveniently adjust product prices and monitor their accuracy and consistency across channels.
2. Sell Everywhere From a Single Platform
When the entire retail business, including distribution facilities, online and physical stores, etc., integrate through a single platform, all teams can access and act on the same customer information to draw insights and take decisions regarding product sales and marketing. It allows you to sell your product across sales channels and monitor the sales process through a single platform. 
By using the unified commerce strategy, tokyobike offers flexible buying options to its customers as it has synced its online platform with retail stores.
3. Accurate Tracking of Customer Interactions
Buyer journeys have got more complicated as customers utilize multiple channels before making a purchase decision. You can track customer activity across every point of interaction with a comprehensive, insightful view of your data metrics. Also, each customer interaction is an opportunity to re-engage and nurture the prospect leads.
For instance, you can re-engage with a user who came to your online store after clicking a Facebook ad and added an item to the cart. You could email them regarding the cart product details and refer them to your local stores.    
4. Single Source of Data
By syncing all your storefronts, you can keep track of all major operations going on in the business in real-time with a bird's eye view of inventory, sales, transactions, and customer data. As an eCommerce merchant or retailer, it empowers you to make smart business decisions that generate revenue.
Also, customers benefit from real-time updating of product inventories and the freedom to explore and purchase products.
5. Inventory Optimization and Management
The unified commerce strategy provides a retail business with cross-channel visibility, increasing their awareness about the number of products in stock or inventory. Brands can then curb overselling and underselling items, adding up to inventory costs and logistical expenditures.
The Bottom Line
Harmonizing your sales channels and integrating your core backend business processes is the foundation of the unified commerce approach. It ensures that every element of the shopping experience and buyer journey feels like a literal depiction of your brand. 
RecoSense
With an AI-first approach and strong expertise in AI frameworks, RecoSense is a one-stop partner for end-to-end Data Intelligence Solutions. Our industry-unique cognitive computing platform based on Natural Language Processing and Machine Learning frameworks offers Intelligent contextual interpretation of the Content & Users.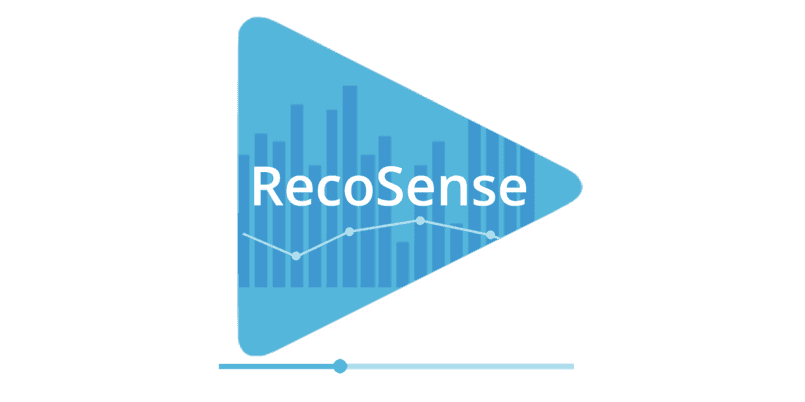 AILAB