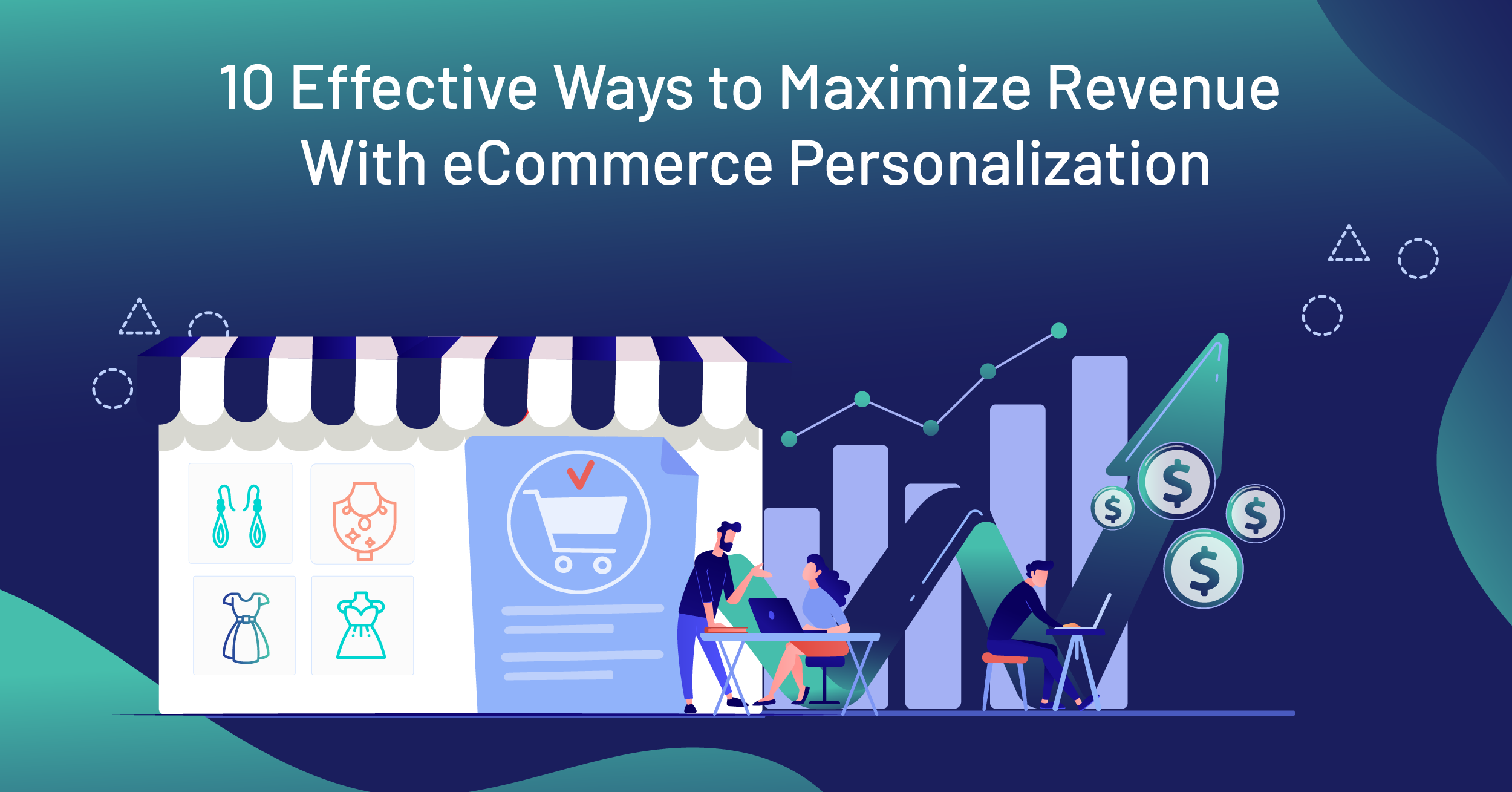 The introduction of eCommerce has dramatically changed the marketing dynamic and how marketers and advertisers engage with their target audiences. Almost every day, several new eCommerce stores open, and the customers are spoiled for options, making it tricky to keep them engaged with your brand. When it comes to improving the online customer experience, many businesses are having trouble overcoming certain major issues like low average order value, high bounce rate, low customer retention, and low user engagement, to name a few. The most effective way to solve these problems is through eCommerce personalization.
eCommerce personalization is a strategy that focuses on providing customers with remarkably relevant shopping experiences and interactions based on their browsing habits, preferences, and demographics.
Here are some proven techniques or strategies you must implement to increase your online sales, maximize conversion, and create brand loyalty among customers in a cost-effective manner.  
1. Personalized Product Recommendation
Conversion rates are significantly influenced by personalized product recommendations. By implementing AI and machine learning tools, you can display relevant products and deals to each customer segment, regardless of their customer profile.  
Personalized search and merchandising provide predictive relevance of products and recommendations to the individual, thereby increasing company revenue. The strategy focuses on your consumers' preferences, behaviors, trends, dislikes as well as customer-specific recommendations.
2. Personalize Your Homepage, Cart Page, and Other Landing Pages
If you face issues like high bounce rates and low user retention on your homepage, then Artificial Intelligence (AI) can help you get back on track. With AI, you can track customer activity, search interests, and behavior across pages and throughout the online store. Every page, including the homepage, cart page, etc., can be personalized from an individual customer point of view.  
Moreover, you can implant upsell recommendation bands on the home page, product page, and cart page to offer suggestions and show best sellers to customers visiting the store.
3. Send Personalized Emails
Email marketing is considered the most effective organic medium for marketing online, especially for the eCommerce segment.
Before launching an email marketing campaign, any eCommerce store should first dynamically classify website visitors based on their searching behavior on the store website. Segmentation could be done based on various characteristics like new sign-up, product viewed, added to cart, subscribed to the newsletter, and much more.
Along with this, personalizing the email subject line can do the trick. You can incorporate the customer's recent interests and trends, increasing the chances of generating further conversions.
4. Geography-Based Personalization
With the use of web analytics, any user's geographical location can be determined. You can use this information to optimize your online store for different regions and customize the shopping experience for users.
You can use some tactics like communicating in the local language, seasonability-based orders, product price set according to the currency, and product listing and recommendation based on local trends.
5. AI for User Data Analytics
The massive amount of consumer data gathered regularly can be intimidating for marketers, to say the least. This is not only because of the amount of data but also because converting it into concrete insights for your marketing strategy is time-consuming and prone to costly human errors.
But thanks to AI and ML techniques, this data can be processed in real-time. In addition, AI can provide real-time insights on the personalized web search, behavioral merchandising strategies, and personalized email marketing campaigns.
6. Provide Personalized User Experience to Customer Segments
Use eCommerce personalization platforms for data interpretation across customer groups. The behavioral data of every visitor can be collected by applying various AI-based systems. After data analysis, several relationships are established between basic customer information, including views, searches, time spent on a product page, and transactions. Finally, products are suggested using a predictive modeling approach.
7. Provide a Curated Product List
Customers want to purchase the items they want without scrolling through the entire store. Preparing a curated list of products based on their browsing and purchasing history will help them save time searching for and choosing these items.
Moreover, notifying them about the latest curated list via an email or desktop notification can bring in more revenue for your eCommerce venture.
8. Loyalty Program for Customers
Prepare a loyalty program for your regular customers where you can reward them with attractive offers such as early access to sales, discount coupons, loyalty points, exclusive offers, promo codes, etc. Plus, you can reward them for referring your services to their friends. This strategy not only allows you to establish a close bond with your users but also provides your business with some word-of-mouth publicity.
9. Deploy Chatbots to Engage With Customers
Chatbots offer a fantastic way to personalize the customer experience. The best thing about chatbots is that they can work 24/7 to keep the business running, thus bringing in customer delight. Just by setting up auto-responders, you can provide round-the-clock customer support, complete customer purchases, offer product recommendations, and much more. 
10. Measure Your Performance
It's crucial to assess how well the online store website and emails have performed before investing in eCommerce personalization.
Make sure that the tool you're using has comprehensive analytics and a performance-metric dashboard that displays the targeted keyword search terms, preferences, promotions, etc. Keep a constant check on marketing campaigns to ensure that they are yielding the best results – specifically related to the tool in use.
The Bottom Line
If you successfully implement the discussed strategies and make shopping a personalized experience for your customers, nothing can stop you from boosting your revenue, gaining more customers, and achieving brand loyalty. 
RecoSense
With an AI-first approach and strong expertise in AI frameworks, RecoSense is a one-stop partner for end-to-end Data Intelligence Solutions. Our industry-unique cognitive computing platform based on Natural Language Processing and Machine Learning frameworks offers Intelligent contextual interpretation of the Content & Users.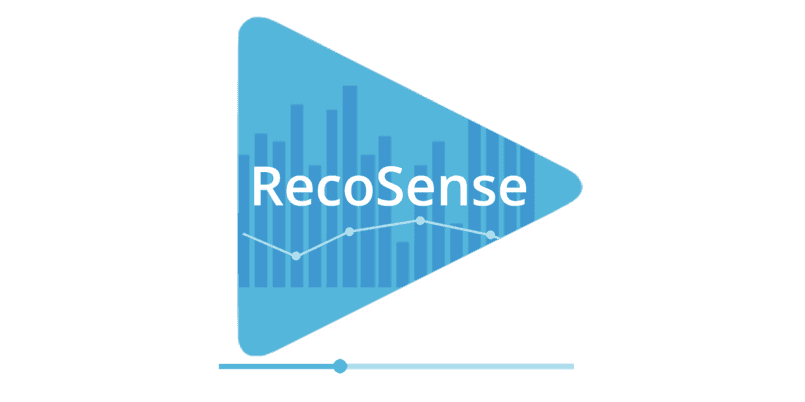 AILAB