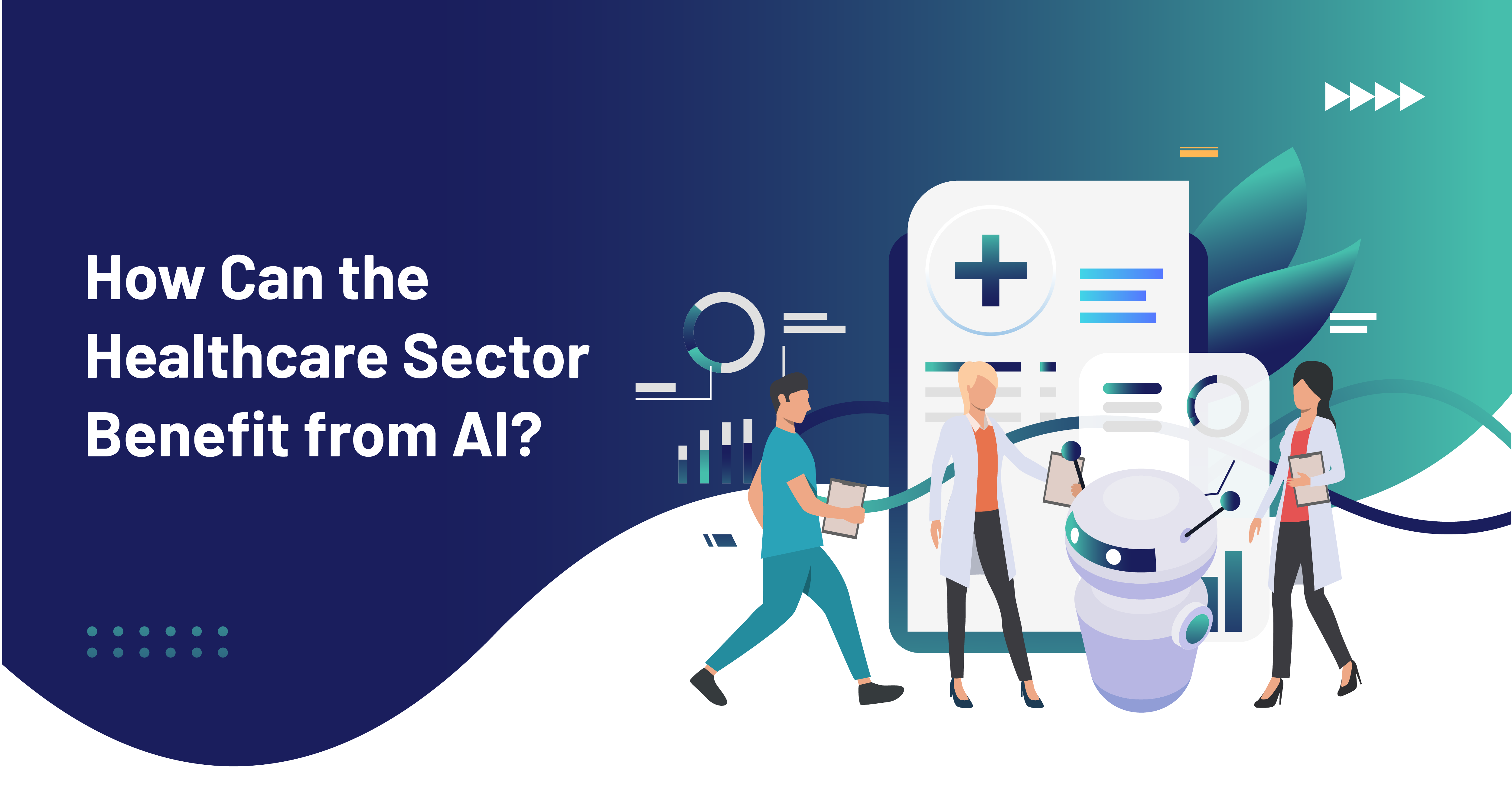 August 29, 2022

RecoSense
Over the last decade, AI (Artificial Intelligence) and Machine Learning (ML) made their mark in several industries worldwide, and it is no different for the healthcare domain. Furthermore, the healthcare sector is continually evolving, and medical data is becoming exceptionally massive and more complicated. Hence precision and agility in collecting and accessing this crucial data are essential for businesses in the healthcare industry to deliver quick and efficient medical supervision. 
This is where Artificial Intelligence comes into the picture. These artificially intelligent technologies aim to mimic human functioning and have been shown to replace manual operations in areas such as illness diagnosis. Hence it might not be wrong to say that Artificial Intelligence has proven its ability to understand and perform jobs like humans. Keep reading below to learn more about the significance of AI in healthcare. 
Understanding the Role of Artificial Intelligence in the Healthcare Domain 
Healthcare establishments that examine data adequately reach decisions that protect patients' lives. In addition, AI in healthcare businesses develops NLP-based solutions, Machine Learning algorithms, and Deep Learning abilities to explore tremendous amounts of data. 
For instance, examining a patient's medical record and test information can help healthcare institutions offer more reasonable care by comprehending patterns in a patient's well-being. They can determine whether an individual is more prone to specific ailments, has any issues that might lead to prospective illnesses, or shows signs of something terminal. 
Therefore, we can say that AI benefits the healthcare industry as it helps facilitate complicated tasks, enhances productivity and delivers advice during intricate procedures to make them seamless and less time-consuming.
Furthermore, AI usually bridges the loopholes in making healthcare available to growing nations with finite infrastructure and resources. Digital, highly-advanced self-assessments, remote assessment, and information extraction are some of the abilities that make healthcare available to everyone.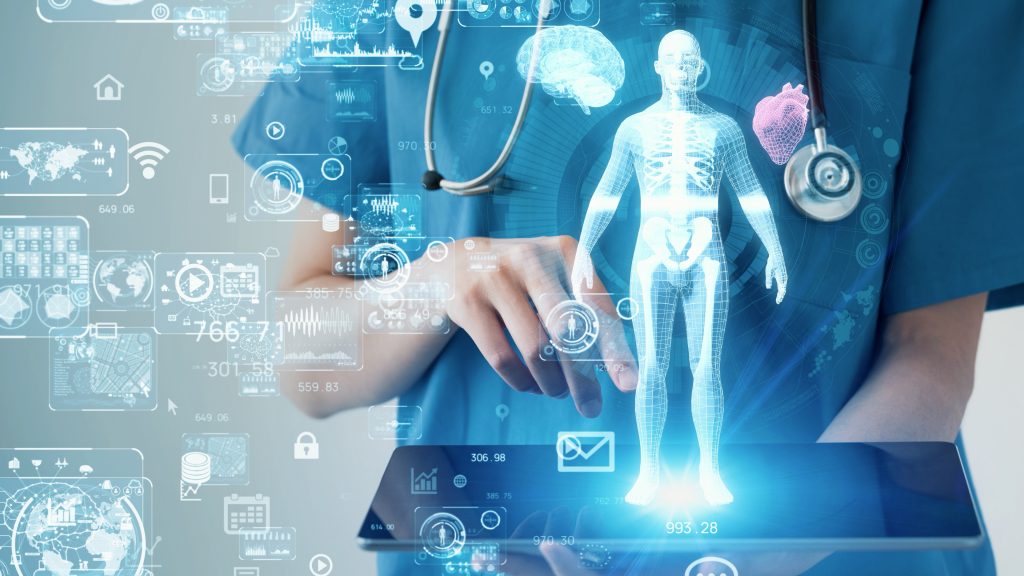 What Are Some of the Possible Uses of Artificial Intelligence in Healthcare?
In recent times, AI has been evolving and progressing rapidly and breaking barriers in the healthcare domain. Additionally, it can efficiently handle some of the prevalent and significant issues in the healthcare industry. 
Moreover, implementing AI in the medical domain can be comprehensive and time-saving. Here are some widespread AI-use cases in the healthcare domain. 
Examine patients using virtual bots and nurses
Be it patient monitoring at a clinic or remote evaluation at faraway places, Artificial Intelligence can guarantee healthcare aid at all times. For instance, artificially intelligent nurses assist in evaluating crucial patient vitals in ICUs (Intensive Care Units). 
Furthermore, medical institutions can also use AI to deliver blood reports or help interpret snapshots from patients in isolated locations for advice and diagnosis. In addition, artificially intelligent virtual bots streamline round-the-clock interaction with patients on issues like doctor availability, admission, help with diet plans, etc.
Assist in the evolution of new medications
Discovering new medications is a constant struggle in the medical domain. The efficiency and precision pace at which AI can accomplish jobs using machine learning is valuable in the process of medication findings. AI-based standards can simultaneously operate various schedules, determine the right aids, and take over every clinical test phase to analyse, monitor, and deliver dependable outcomes in a lesser turnaround time.
Facilitate organizational workflows
Automating organizational jobs can end in considerable savings in the healthcare domain. For instance, healthcare service providers and other medical professionals can efficiently utilise artificially intelligent technology such as voice-to-text transcriptions to document everything during procedures, consultations, and when preparing patient-specific treatment approaches. 
Moreover, RPA (robotic process automation) and other highly-advanced technologies can collect crucial medical data and automate ordinary and redundant tasks, thereby decreasing the workload of organisational teams and promoting more seamless healthcare support systems.
Understanding the Perks of AI in Healthcare
Here are some prominent advantages of AI implementation in the healthcare domain: 
Facilitates seamless operations and task automation

  
AI has brought numerous inventions in the way processes and jobs are carried out in the healthcare industry. Booking appointments, follow-up doctor visits, surgeries, tracking medical records, correcting patient information from various units, and checking and fixing incorrect insurance claims can all get streamlined and effortless with AI. 
Comprehensive medical research requires millions and billions of dollars, not to discuss the effort and time required to spend on research for more satisfactory ailment deterrence or the finding new medications. Apart from that, AI can further assist in amassing data from different sources. Delivering real-time data makes it possible to transfer it across numerous networks and helps in medical findings that can be life-changing.
The Bottom Line 
Healthcare is a crucial domain where billions of lives depend on the precision and availability of information. As a result, AI holds the enormous possibility to transform the way the industry operates and streamline the lives of healthcare providers and patients, guaranteeing cost-efficiency in terms of money, time, effort, and resources.
In addition, highly advanced artificially intelligent solutions have made complicated tasks such as diagnosing medical conditions, surgeries, examing patients under any events, etc., more convenient with exceptional results. So it might not be wrong to say that AI implementation will unquestionably fill gaps in medical accessibility and assure efficient healthcare availability to make a positive change. 
RecoSense
With an AI-first approach and strong expertise in AI frameworks, RecoSense is a one-stop partner for end-to-end Data Intelligence Solutions. Our industry-unique cognitive computing platform based on Natural Language Processing and Machine Learning frameworks offers Intelligent contextual interpretation of the Content & Users.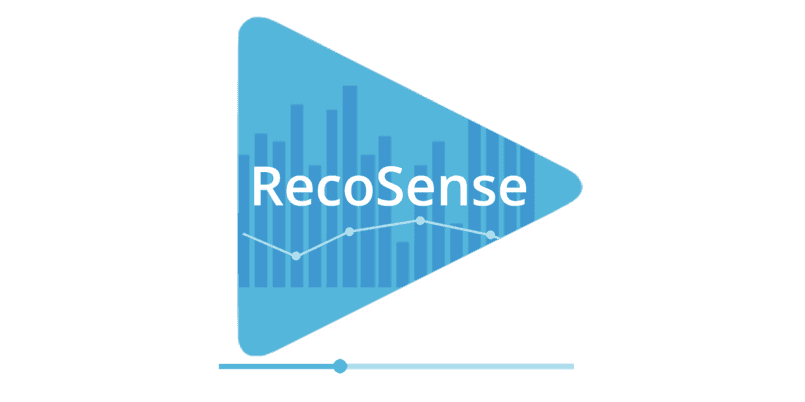 AILAB