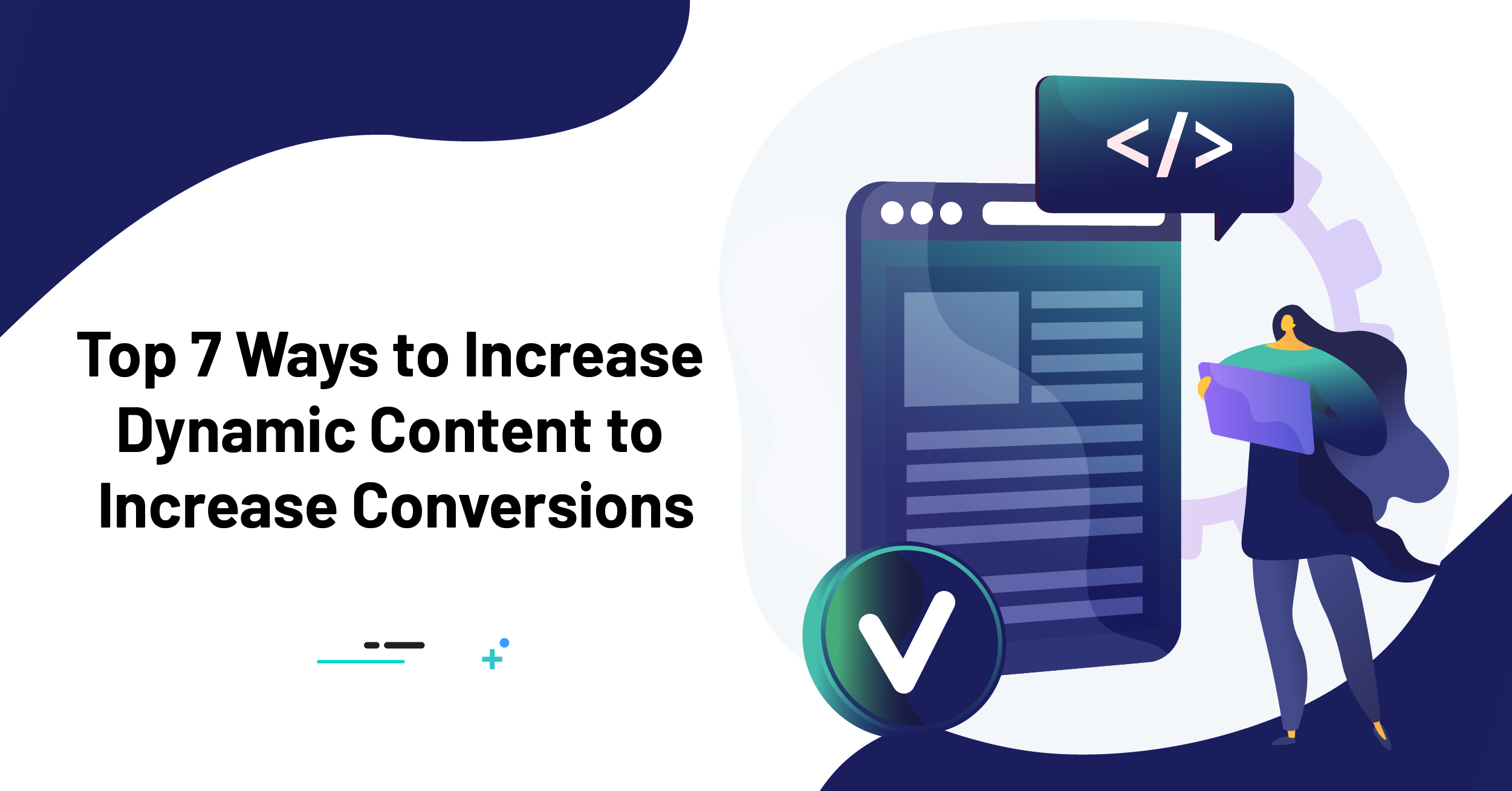 September 21, 2021

RecoSense
Setting up an online platform demands a lot of investment in terms of capital, time, energy, and resources. Everyone expects to make handsome money by driving great sales numbers. But merely having an online presence through a website will not increase your customer conversions. You have to put in a lot of effort to acquire new customers and persuade them to buy your stuff.
Dynamic content backed by AI and ML technologies can help you optimize your website conversion rate by offering a more relevant and immersive customer experience. Your site's conversions and AOV could grow substantially as dynamic content implementation as it provides more relevant offers, interactions, and product recommendations.
What Is Dynamic Content? How Is It Significant?
Dynamic content, also known as smart content, refers to web content that remodels regularly based on a visitor's browsing behavior, such as individual preferences, purchasing history, customer lifecycle, demographics, engagement metrics, and other associated data. Dynamic content is instrumental in providing a personalized experience to the end-user.
Here are key benefits associated with dynamic content implementation on your website- 
Improved Relevancy: Displaying more relevant offers significantly reduces bounce rate and increases conversions.
Personalized Touch: Such content helps in providing a personalized experience, thus gaining customer loyalty and boosting revenue.
Quick Content Delivery: Dynamic content gets loaded seamlessly and quickly, thus reducing the dependence on static content.
Top 7 Ways to Create a Dynamic Website
Here are some proven ways supported by dynamic website examples that you could implement to increase conversions. Consider them to create a seamless, higher user-friendly, and tailored user experience.
1. Dynamic Web Content to Create Personalized Recommendations
Instead of just offering static, pre-defined best suggestions, the entire concept behind personalized recommendations is to regard customers as individuals and display product recommendations they aspire. Product recommendation engines can get deployed across a wide range of businesses. Brands can personalize the webpage of their users when they log in to the platform online using their credentials.
To determine which products to offer, Barilliance combines machine learning and content-based filtering techniques and feeds their product recommendation engines with customer data. As more data and insights about that individual user are gathered, recommendations become increasingly tailored depending on their visit and search history.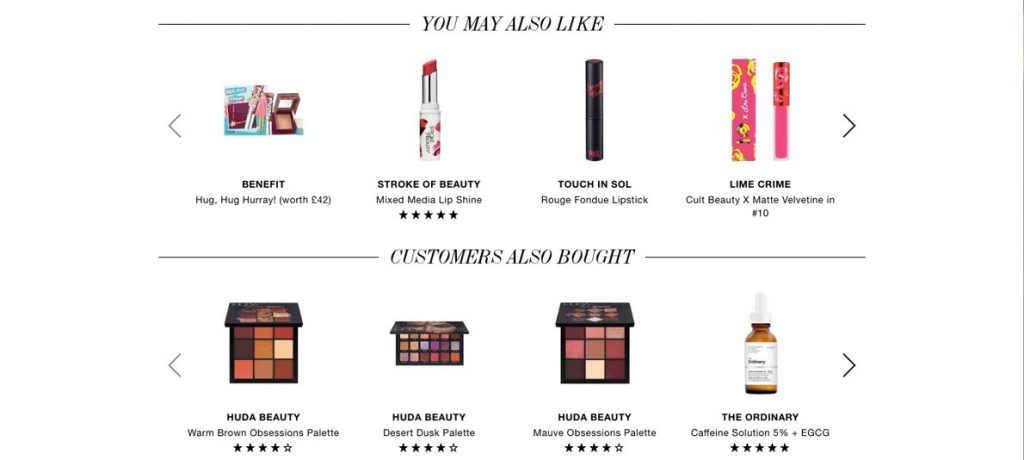 2. Utilizing Geographic Customer Segmentation to Create Dynamic Content
Geographical content personalization can result in efficient, valuable, and relevant offerings. Brands can design better offers for visitors if they know the user's location. A great example is the 'service or shop near me' search feature by Google. 

Google is aware that some of the top converting customer segments are people looking for places in the same local area from which they are searching online. This way, the company could generate great revenue out of its paid display advertisement campaign segments.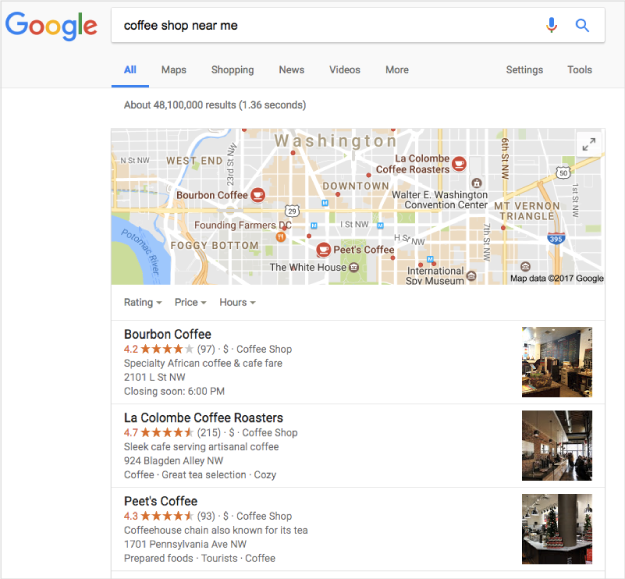 3. Dynamic, Context-Based Pop-Ups
Advanced pop-ups display dynamic content based on the user's checkout intent or time spent on a particular webpage. The primary purpose of pop-ups is to inform the customers about discounts and update or urge them to log in and give feedback. Keep in mind to personalize the message by utilizing data like geolocation or browser history to present appropriate pop-ups for each potential consumer.
Marimekko, a fashion brand, uses a dynamic pop-up to urge visitors to sign up and check their email for a discount code before making a purchase.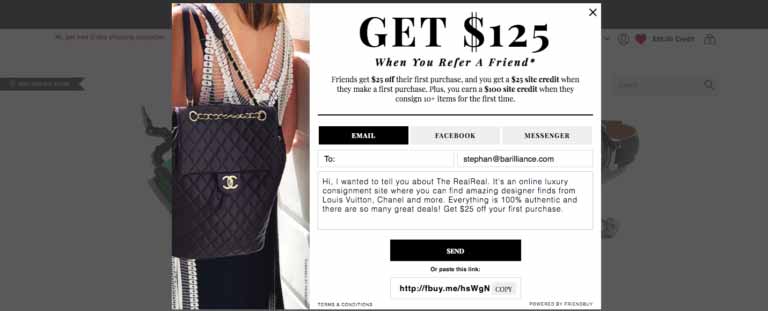 4. Build Customer Retention Campaigns for Existing Customers
One of the most profitable customer segments is repeat customers. The RealReal, an online marketplace for authenticated luxury consignment, launches an engagement-based retention campaign every time it finds a returning customer. The campaign operates on a referral program where both the referrer (a repeat client) and the referee (a new customer) get monetary and other benefits.
5. Personalized Emails Strategy
To develop an effective marketing technique that will increase conversions, you should integrate dynamic content with email marketing. Product promotions, transactional emails, and shopping cart abandonment emails can all benefit from dynamic content. 
For instance, the Amazon website's recommendation engine automates the process of sending personalized emails to visitors who abandon their carts. These emails are tailored to the customer's previous shopping habits and most recently seen items.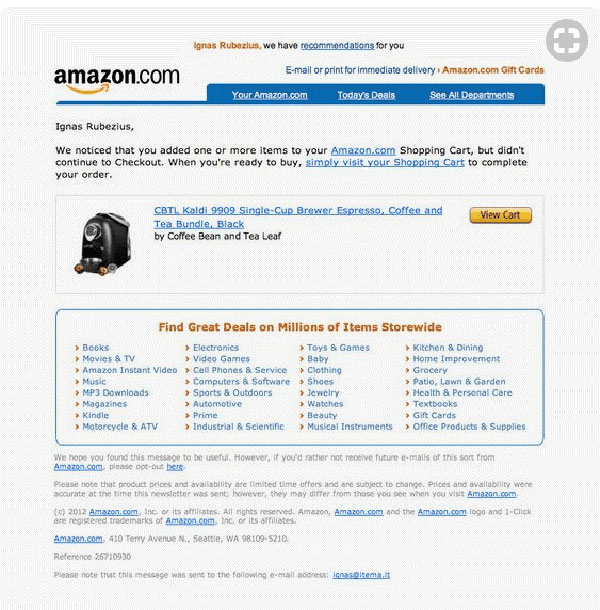 6. Dynamic Searches
With the use of dynamic content, the search function is evolving into a navigational and conversion engine that assists users in completing and narrowing the range of their searches, directing them straight to the products. Autocomplete and autocorrect features are the most adopted modes of dynamic search content.
For instance, on Turcom's online store, a consumer electronics brand, the users are shown predicted products right after they type a character. It goes on till they arrive at the product they are looking for. Customers can also mouse over some recommended phrases to uncover the most commonly used keywords.
7. Live Social Media Feeds Integrated With Email Marketing
With live social media feeds incorporated in emails, brands can create complete fresh experiences for the users while also increasing social media engagement, return on investment, and revenue prospects.  
For example, The Body Shop, a cosmetics and skincare company, leveraged this technique in their Mother's day campaign to motivate customers to join their community and offer additional discounts on their selected products.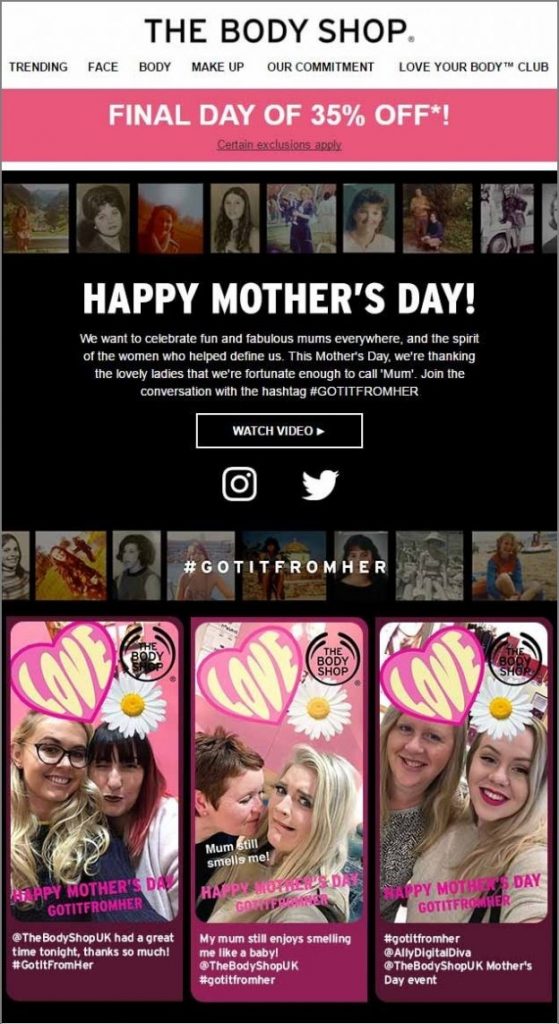 Netflix: Personalization Through Dynamic Website Content
Netflix is a great example of how brands across industries could leverage dynamic content to offer the best customer experience and win over competitors.  
The recommendation and customer engagement model of the OTT platform is persona-based. Each Netflix persona gets targeted with distinct personalized titles and shows thumbnails based on their demographics, browsing history, preferences, and tastes. Moreover, its advanced product recommendation engine segregates the content into precise categories making surfing through thousands of shows easier.

The Bottom Line
The emergence of dynamic content technologies has created an effective method for increasing conversion and driving online sales and revenue. With its consumer-friendly approach to the online marketplace, dynamic content enables you to provide a greater customer experience.
It is highly anticipated that personalization technology is going to become more prevalent and powerful soon. As a result, it is worthwhile to begin investing in such technologies and developing a comprehensive strategy to leverage the benefits they can offer to your business.
RecoSense
With an AI-first approach and strong expertise in AI frameworks, RecoSense is a one-stop partner for end-to-end Data Intelligence Solutions. Our industry-unique cognitive computing platform based on Natural Language Processing and Machine Learning frameworks offers Intelligent contextual interpretation of the Content & Users.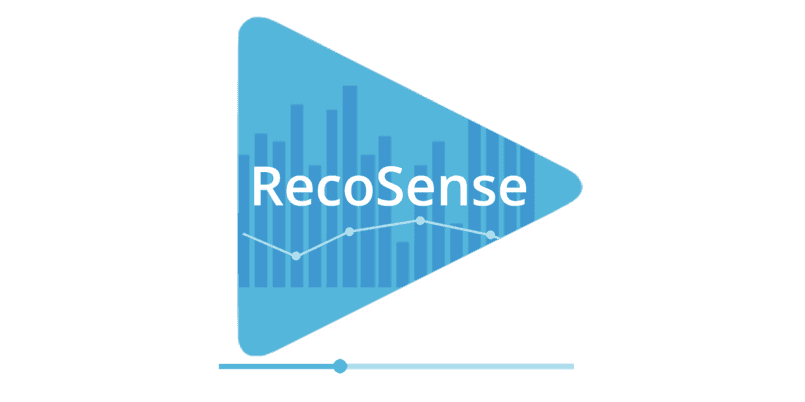 AILAB