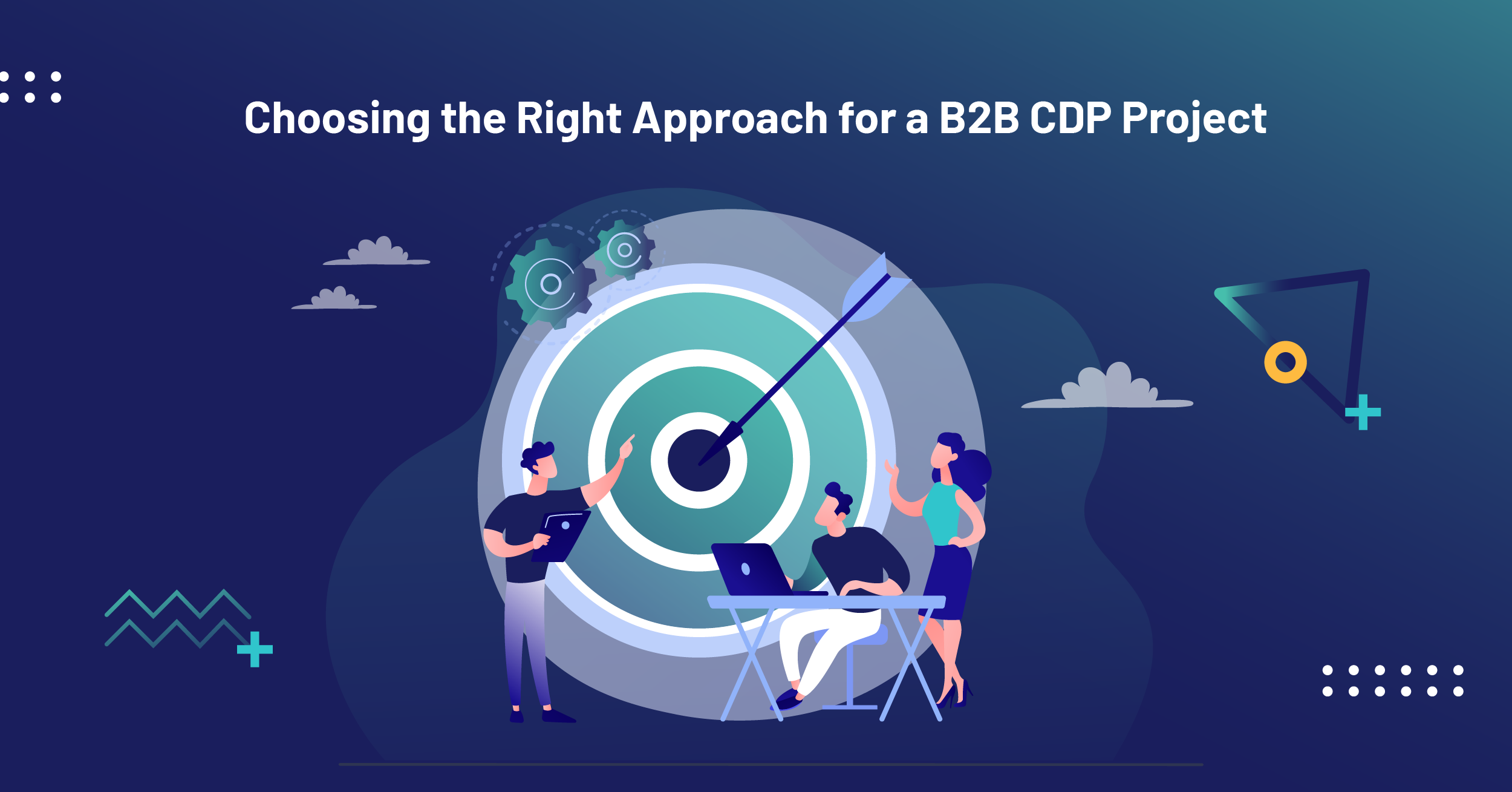 January 17, 2022

RecoSense
Customer's behaviour has undergone tremendous change in the past few years, regardless of whether you sell B2B or B2C. Customer expectations are higher than ever, and along with the quality and variety of products and services on offer and their price, you are also competing to provide your customer with an excellent experience, which has taken precedence. 
Over 90% of all purchases begin with an internet search or a social networking site recommendation. Before making a purchase, consumers are likely to have used a variety of digital platforms, including the internet, phone and social networking sites, along with conventional channels such as store visits or influential newspapers. As a result, a smooth consumer experience across all media is necessary for company growth. 
In the last decade or two, digital marketers have been increasingly reliant on offering exceptional client experiences. Customer Data Platform (CDP) comes in helpful as this need grows since it allows marketers to consolidate data into a single customer perspective. 
However, with so many versions now available, determining how to pick a CDP and, more crucially, the proper CDP can be tricky. A customer data platform is a significant investment, and there are numerous considerations to take into account before deciding on a vendor. It's good to start by learning what a CDP is and what it accomplishes.
What is a Customer Data Platform, and How does it Work?
CDP stands for Customer Data Platform. It is a marketing system aggregating customer data from marketing and other channels to enable customer modelling and optimise the sequencing and distribution of communications and offers.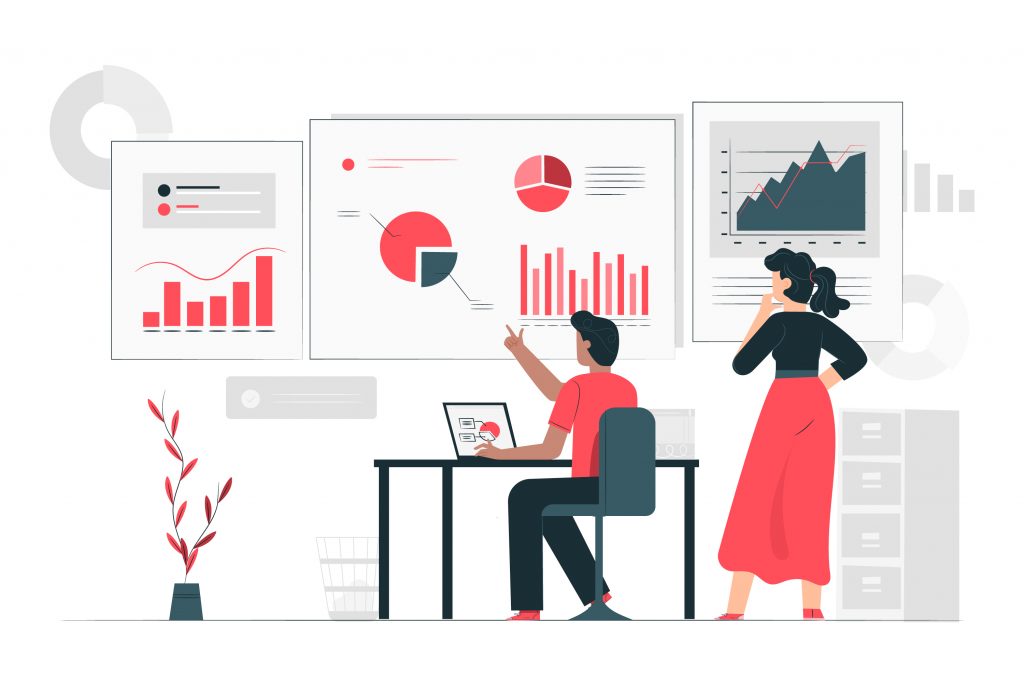 The capacity to connect customer information from any internal or external resource or ecosystem, including your own CRM, sales data (POS), smartphone, transactions, internet, email, and data from a marketing automation tool, is at the heart of a CDP. Because after you've gathered all of the data, you can readily evaluate it, draw conclusions, and take action. According to The Relevancy Group, 62% of businesses use a CDP to allow personal email, 55% for marketing, and 53% for real-time targeting.
Why are B2B Businesses Interested in CDPs?
A CDP is unique because it produces a single picture of your customers and prospects, builds segments and insights, and makes those insights available to other users and systems. It links to first-party data from sources such as your customer relationship management (CRM) software, automation, email provider suppliers, and so on in the B2B world. This can contain site visits, ad views, respondents' demographic and demographic information, and so forth.
The fundamental reality is that none of the B2B platforms give a comprehensive, real-time view of specific leads or consumers in real-time. That's why customer data platforms have become a must-have in the marketing technology stacks of many B2B projects and e-commerce companies since they've helped them mature and scale their marketing efforts. 
What should you look for in a B2B Data Platform?
Retrieve data from any platform.

Retrieve all aspects of ingested information – this includes all raw data (e.g., each webpage visit, clickstream, etc.).

Indefinitely save data (subject to security constraints).

Produce unified profiles of recognised persons by identifying and matching data from all information source systems for each person to build a "360-degree" perspective.

Exchange data with any system that requires it – share primary data sets with secondary processing depending on market segments.

Types of CDP Solutions for B2B Companies
1. Embedded CDPs: 
These all-in-one technologies primarily service demand generation initiatives and combine martech elements with data management capabilities. These systems are suitable for small teams who don't need a lot of customisation or don't have the resources to do so.
2. Independent Standalone B2B CDPs: 
These technologies are solely dedicated to producing a single customer view utilised in any system. They provide you with a complete picture of your consumer and support a range of channels (newsletter, display advertisements, mobile, and the web, for example). This versatility is ideal for creating a unique customer experience, but it works best with larger, more experienced teams.
3. Standalone CDPs: 
These CDPs offer a value proposition compared to independent standalone, but they have an intrinsic stake in processing the data. Generally, these tools connect best with the cloud they are a part of, and the support for those tools is prioritised.
How Do You Choose the Best CDP for Your B2B Company?
Step 1: Notify the stakeholders to participate in the process.
Stakeholders must be involved in the process before you can even pick which CDPs to examine. Because the CDP you choose will be dealing with data from many departments inside your organisation, everyone must be on board. 
You don't need each stakeholder to evaluate each CDP independently, but you will need their feedback on critical aspects of the purchasing process. 
Step 2: Think about the use case
.
It's easy to get caught up in the idea that you need a CDP since it would combine your data into a single customer database, but what exactly are you seeking to achieve? You won't become more data-driven by consolidating your data. It's simply a small step in the right direction. You must first describe your use cases to select the best CDP.
Step 3: Determine the resources needed
.
Enumerate a list of all the technologies that engage in some manner with your consumer. Website services, CRM systems, real-time chat support, payment processors, email networks, and help desk solutions, to mention a few, should all be included.
Step 4: Compare vendors
It would help if you had a shortlist of CDPs that match your use cases, have all the necessary integrations, and fulfil your needs. It's now time to evaluate each CDP. Begin by thinking about your industry. Look for CDPs with clients who are comparable to yours. If you work for a B2B enterprise-level organisation, look for a CDP with experience working with businesses at that level. If you work for a B2B startup, ensure the CDPs you're considering have previous expertise in that industry.
Step 5: Consider the return on investment
The last factor to examine is the return on investment of the CDPs you're reviewing. Return on investment does not imply that you should choose the lowest choice. One of the most compelling reasons to utilise a CDP is the expense. Good CDPs should cut down on the amount of time your engineers spend integrating tools, which may save you a lot of money. As a result, you must plan ahead of time to evaluate expenditures and analyse ROI. If you select a CDP that does not provide your engineering team with the optimum time savings, it may not be worth the money.
Conclusion
Making a B2B CDP project a triumph is no easy undertaking, but it is entirely doable with correct planning. If you set yourself up appropriately from the start, you'll be able to make use of all the features a CDP has to offer. Hence, it's critical to be aware of the many CDP providers available. Finally, sketch out the scenarios in which you'd use the platform to determine the most excellent fit for your needs.
RecoSense
With an AI-first approach and strong expertise in AI frameworks, RecoSense is a one-stop partner for end-to-end Data Intelligence Solutions. Our industry-unique cognitive computing platform based on Natural Language Processing and Machine Learning frameworks offers Intelligent contextual interpretation of the Content & Users.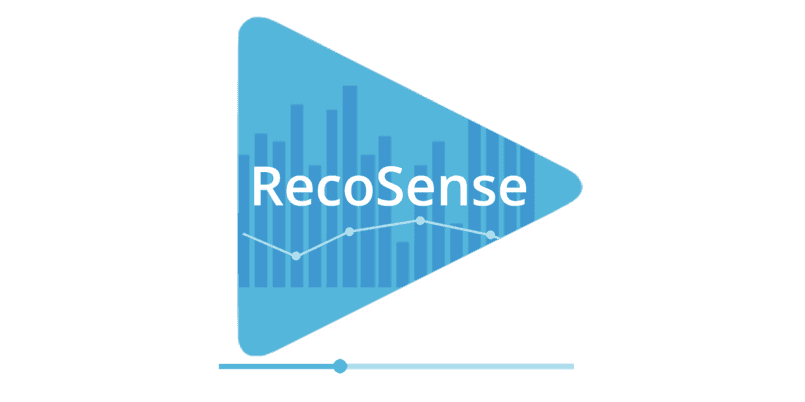 AILAB