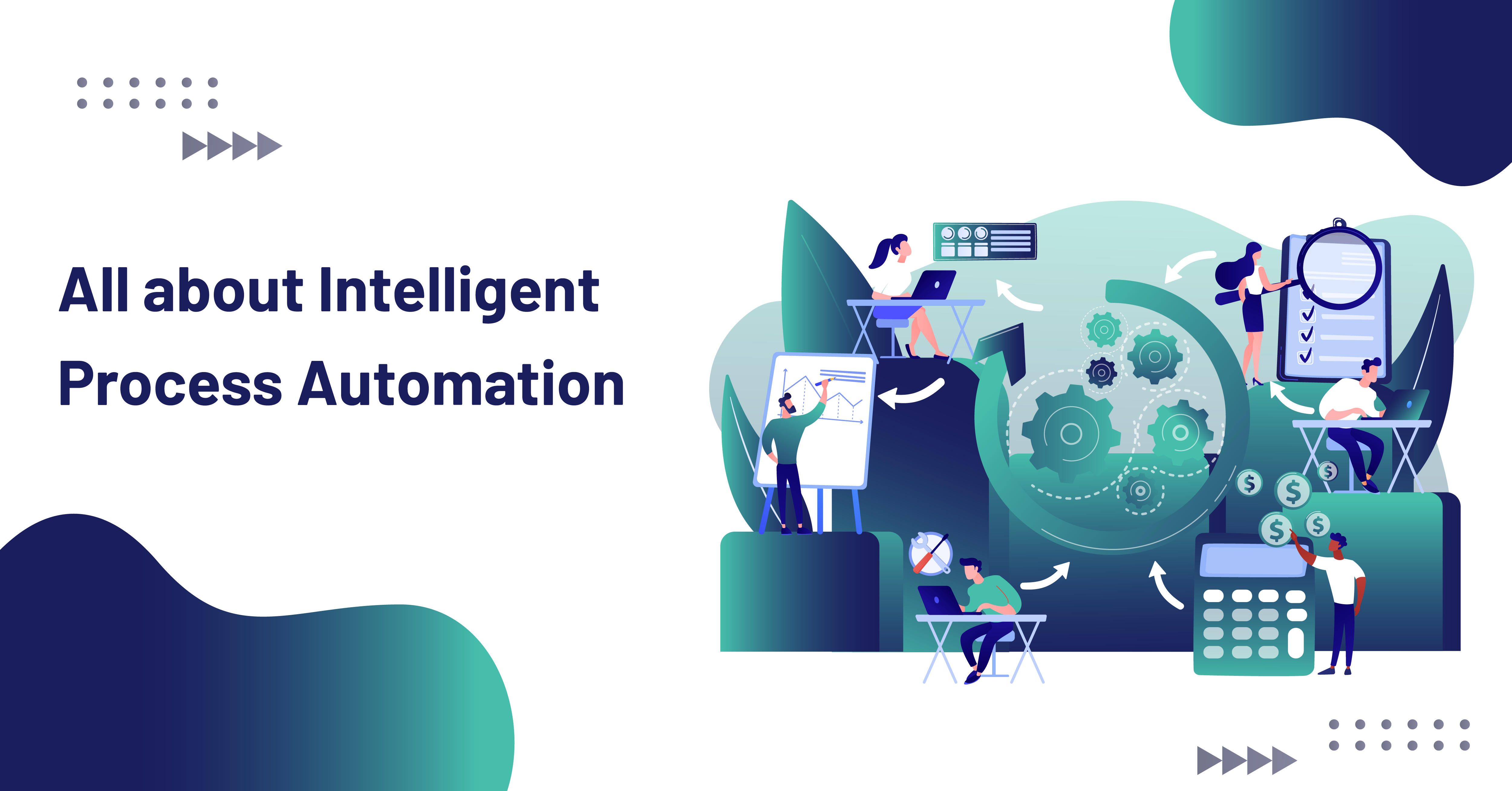 Intelligent Process Automation (IPA) focuses on applying Machine Learning and Artificial Intelligence to integrate Intelligent Document Processing (IDP) and process intelligence. IPA works towards using technologies like cognitive automation, NLP, computer vision, etc., to systematise robotic processes.
During the ongoing release cycle, the IPA works on a cognitive / AI journey to deliver more NLP and Machine Learning services in the cloud and on-premises in future releases. Initially, there was a need to largely invest in implementing Intelligent Process Automation, which also required a professional pool of data experts and scientists. However, now it's quite a straightforward process that involves:
Analysing the processes
Assessing the occurrence of inefficiencies
Identifying areas where the technology is working properly
Enabling improvement
Learning how the data is pushed into the process
Focusing on how the conversion of unstructured data to its structured form is documented in the process.
Prioritising processes that contribute toward the highest potential ROI
Automating result monitoring
Features of Intelligent Process Automation
IPA or Intelligent Process Automation is a group of integrated technologies for management. The main features and inclusions of IPA are:
1. Artificial Intelligence
AI analyses and recognises patterns in data, learns from past decisions and makes intelligent choices. It is a critical feature of IPA and an amalgamation of technologies that help perform tasks requiring critical analysis, fair judgement, critical reasoning, logical thinking and decision making. Simply put, Artificial Intelligence is the ability of a computer to apply logic to make decisions.
2. DPA – Digital Process Automation
Emerging from the Business Process Management (BPM) technology, DPA is a suite of IPA features that contribute to the flexibility and information needed for business process automation. This helps in operating and managing the flow of data within the organization, identifying areas for improvement and making changes with ease.
3. RPA – Robotic Process Automation
It automates repetitive, rule-based business activities. It mimics human analysis and behaviour and contributes to efficacy and speed. It helps mitigate manual labour in areas like re-encrypting data from one system to another.
4. Information on Transactions
With IPA, you can fix errors before allocating resources for automation and simultaneously compare processes to identify ones that could generate the most ROI from automation.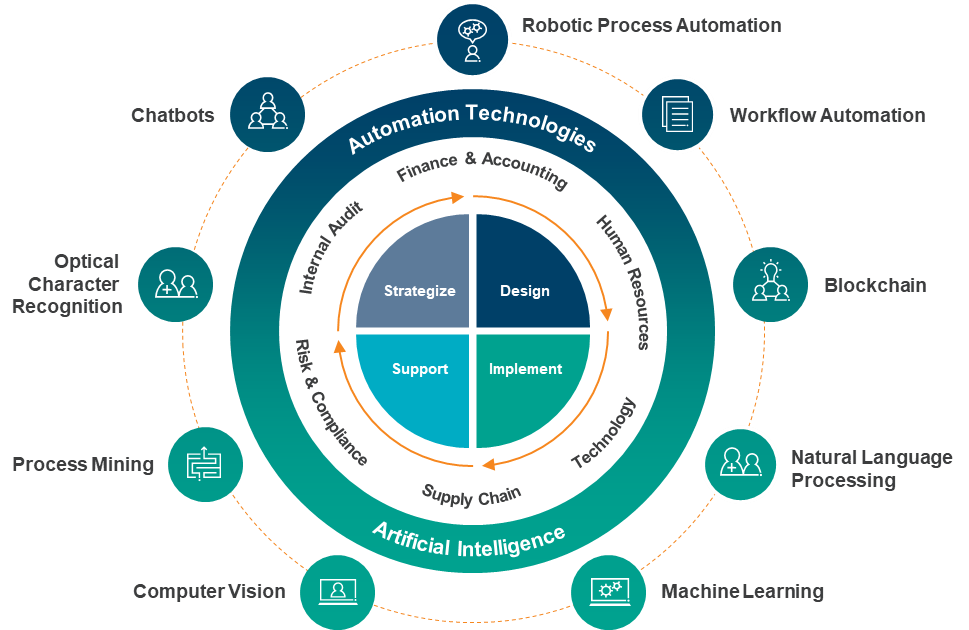 What Technologies Does Intelligent Process Automation Consist of?
In general, IPA revolves around AI and RPA, and some of its core technologies are:
1. Machine Learning
ML is all about applying the latest and innovative patterns in data and using them to make flawless forecasting. It is an integral part of AI technology that improves system performance without explicit instructions.
2. Natural Language Processing 
NLP is another facet of artificial technologies that comprehends language and is effectively utilised in applications like chatbots.
3. Machine Vision
Machine or computer vision is an AI feature that analyses images. For example, using machine vision to identify the fake currency in banks for added security is a great AI-based tool.
Relevance of IPA
Intelligent Process Automation helps companies prioritise the processes that can gain the maximum benefits from automation. It can identify distractions and fallacies, enabling companies to manage documents and improve content processing.
Today, organisations are rigorously pursuing process automation. Machines can perform the entire process, and human operators can focus on more valuable endeavours. RPA seemed to provide the answer for effective automation for a while, but it didn't realise its full potential as businesses started moving towards a simpler approach like IPA.
What are the Benefits of Intelligent Process Automation?
Advantages of IPA:
Coordination between humans and robots – IPA is about maintaining coordination between robots, humans and systems. All bots are good, but unless integrated with the IPA platform, they will be a standalone solution rather than an enterprise-wide one.
Exempting Employees from Daily Work – With RPA, employees can be freed from labor-intensive work and prepared to work in more efficient areas. By integrating with DPA and AI, you can ensure you're making correct decisions by planning a workflow that uses AI.
Ensure good governance and risk mitigation – Process automation reduces fallacies such as incorrect data entry. RPA manages these automated activities, but if anything deviates from legal standards, the IPA is reassured that the process is always complete.
Overall Process – When implementing IPA technologies, you can check, supervise and monitor the entire process and identify complexities and the facilitation of the customer journey.
Flexibility in Process Change: IPA accelerates end-to-end processing and allows for flexible changes in technologies that support it.
McKinsey reports that many companies have achieved their financial goals by automating 50-70% of tasks:
50-70% task automation translates into cost efficiency with a yearly execution rate of 25-35%
Return on investment as a 3-digit percentage
50-60% reduction in immediate processing time
Increase in revenues from RPA offerings.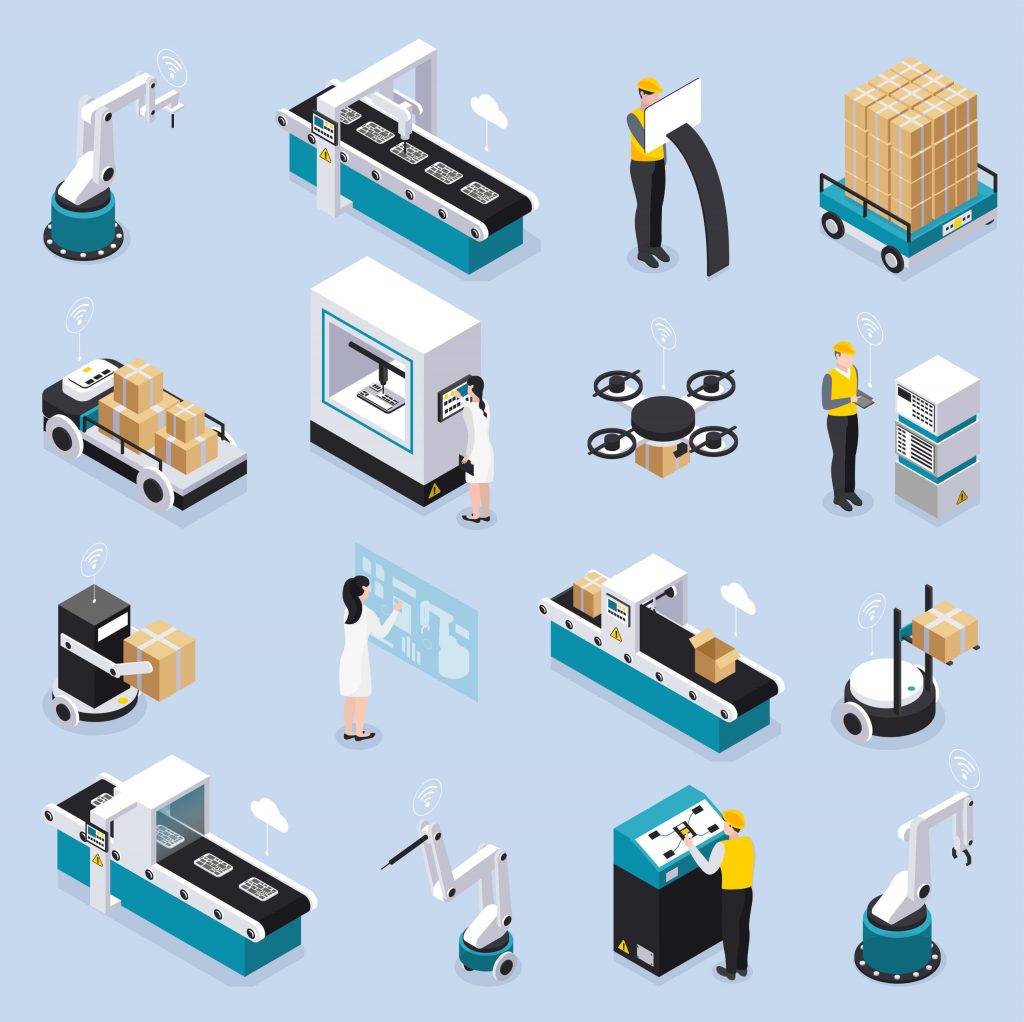 Which Industries Benefit from IPA?
Companies are using IPA to reduce inaccuracies, mitigate compliance-based issues, improve proficiency, enhance employee satisfaction and deliver customer experience.
1. Construction
Autonomous machines can be remotely handled, documents and invoices can be automated, Virtual Reality can be used for project planning and training, and estimates management can be done productively, all because of IPA.
2. Transport and Logistics
You can use IPA to process invoices, bills of lading and receipts which are critical to logistics operations and transportation. IPA helps carriers improve the efficiency of data entry, order handling, invoice processing and other supply chain operations.
3. Manufacturing
Whether it is about warehousing, delivery, purchase, orders, inventory, or workflow of products, the manufacturing industry has flourished, imbibing automation in almost all of its processes, thus reducing manual labour to a large extent.
4. Financial Industries/Services
With the IPA, financial institutions like banks and NBFCs can detect anomalies and mitigate the risk of errors in document-based transactions. Process automation for financial services includes loan application, customer onboarding and know-your-customer (KYC) compliance procedures.
5. Oil and Gas Industry
The oil and gas industry has been able to scale up its operations thanks to the automation technology, which has productively managed its security checks, generation of live reports, management of supply chain, etc.
6. Healthcare
Artificial technologies in healthcare lead to automation that helps enhance the experiences of people involved in several processes such as clinical trials, planning, patient documentation, handling claims, planning, billing, etc.
7. Retail Industry
The retail industry, both online and offline, is using IPA to process returns, sales and marketing analytics, target and reach a wider audience, empower human resource processes, etc.
8. Insurance
Documents drive many processes, and today, insurers use smart insurance automation to close contracts and settle claims in many areas.
Conclusion
Automation commitment is nothing new, but several companies have adopted automation initiatives post-pandemic. Companies are also facing this massive challenge— " the great resignation", finding it difficult to retain their best talent. IPA assists organisations in improving their experience and managing internal and external processes productively and effectively.
Professionals and experts in Intelligent Process Automation at RecoSense help companies prepare and adapt to the hybrid work model, which has now become the main driver of change. The reviews and testimonials have proved how much the application of IPA has reduced employee fatigue and the stress and pressure on implementation.
RecoSense
With an AI-first approach and strong expertise in AI frameworks, RecoSense is a one-stop partner for end-to-end Data Intelligence Solutions. Our industry-unique cognitive computing platform based on Natural Language Processing and Machine Learning frameworks offers Intelligent contextual interpretation of the Content & Users.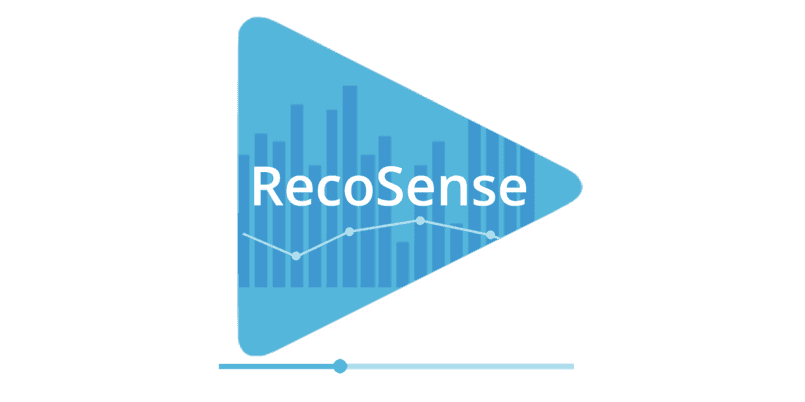 AILAB