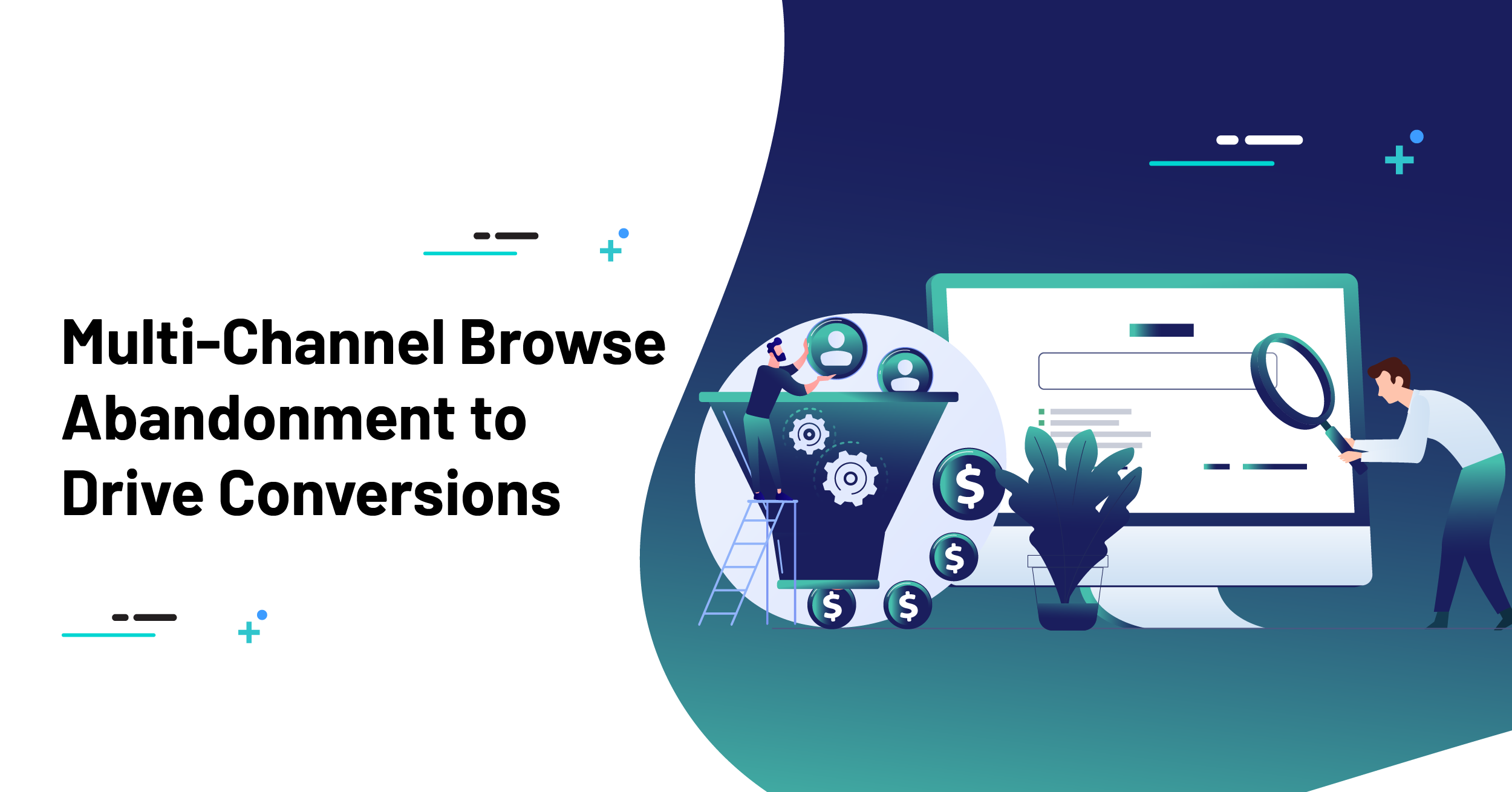 October 6, 2021

RecoSense
It is just too simple to scroll thoughtlessly around an eCommerce site as a way to pass the time, kill boredom and procrastinate, in today's digital era. However, users frequently close the browser without checking out or even adding products to the cart. You're undoubtedly also aware of what's going on behind the curtains in such a scenario, a team of worried marketers monitoring as their ad expenditure rises without commensurate growth in sales.
Usually, cart abandonment solutions are activated just when customers reach the checkout page. However, the truth is that the vast majority of potential customers rarely get there. Nothing to worry about; the browse abandonment emails offer a solution.
What Exactly Is Browse Abandonment? How Is It Distinct from an Abandoned Shopping Cart?
Browse abandonment occurs when a user visits your eCommerce site but leaves without completing a purchase or even adding items to their carts. They may do the following while on your website:
Browse through product pages.
Surf through customer reviews and product descriptions.
Navigate through product categories without clicking on a specific product.
Utilizes the search option to find a product and reach the product page without an intention to purchase.
Without going any farther into the website, skim through your homepage. 
Such customers are typically at the commencing stage of their customer lifecycle.
Browse abandonment emails and other comprehensive multichannel strategies are intended to re-engage such customers and retain them in the shopping session until they buy a product. These emails get delivered to subscribers who have visited your eCommerce website but did not complete the purchase process for numerous reasons, including indecision and distraction. This way, this email strategy could significantly increase conversion rates on your platform. 
Browse abandonment campaigns utilize the acquired data and information they collect to build relationships with customers. It's a content personalization strategy that eCommerce businesses can implement to boost traffic and conversions.
Top 3 eCommerce Browse Abandonment Real-Time Examples You Must Consider-
Here are some prominent examples of successful implementation of eCommerce browse abandonment emails, popups, and social campaigns
1.  Timberland
Timberland, an American footwear manufacturer and retailer, is a great example of leveraging the browse abandonment email strategy. It has all of the essential aspects that browse abandonment campaigns generally include:
An image of the particular abandoned product
A quick link to add it to your shopping cart
Other similar product recommendations if the suggested product doesn't appeal to the user.
Aside from that, Timberland's strategy is well-executed, with high-quality product pictures and a basic, clean email layout.
2. Michael Stars
It's an all-women apparel and lifestyle retail brand. Michael Stars' strategy of a browse abandonment email capitalises on people's fear of missing out ( FOMO). Another notable feature of this example is that the call-to-action (CTA) button is labelled 'add to cart' rather than 'shop now' or 'view product.'

By redirecting visitors to a shopping cart with the product added in advance, the company significantly decrease the steps required for the users to complete a purchase compared to merely linking them to the product page. This is yet another approach to boost your conversion rate.
3.

StyleRunner

It is a multi-brand retailer for women's sportswear, activewear, and sneakers. Its exit-intent popup ticks all the checkpoints for a high conversion rate. The popup promotes community building among the customers, offers attractive discount codes, a reminder on sales, encourages visitors to signup for the newsletter using call-to-action strategies, etc. 
3 Best Browse Abandonment Practices to Improve Your Campaigns
Designing an effective browse abandonment campaign is crucial for increasing engagement, conversion rate, and eventually sales and revenue of the eCommerce store. Here's how to achieve it. 
1. Work on developing an appealing browse abandonment email strategy
You must explicitly describe what constitutes an abandoned shopping session and how you intend to proceed with the recovery. You must determine when to consider a user an abandoner if they have seen a product or category once, twice or more. 
Your email strategy must be precisely defined on metrics whether
to refer to the most recently viewed product or the most frequently viewed product,

advertise and recommend the entire product category with all products or just those with certain aesthetics and attributes.
Split testing can assist you in determining the tempo and content that is most appealing to your clients.
2. Utilize personalized email suggestions
Email conversions get boosted dramatically when customers receive recommendations for products based on their preferences. These recommendations can be based on which categories and products users spend the most time on and their past purchasing behavior. Thanks to browsing abandonment emails, the process of engaging with customers through personalization has become convenient. 
You could target every individual by engaging with them through personalised email recommendations. Subject lines for emails can feature product names. You can use dynamic content to create specific headers and email bodies based on which products were browsed, along with exact product images.
3. A well-defined call to action is the real trick
Your call-to-action needs to be spot on and convenient to identify so that customers can swiftly return to your eCommerce website. You could incorporate an emphatic verb that motivates the recipient to keep purchasing.
Contemplate using a countdown timer for limited-time discount or cart expiry to create a sense of urgency, but don't go overboard or use a deceptive choice of words.
How to Recover Customers and Encourage Them to Finish Purchases?
To recover customers, you need to focus on-
Optimizing your website experience, make it more relevant and personalized for the user.
Re-targeting emails, text messages, or push notifications on the website to engage directly with the user. 
The ultimate solution to this problem is a well-thought-out re-targeting strategy that incorporates all of them. Develop a strategy that's as well-thought-out as the products and services you offer to your customers. In a way that people see as rewarding, you want to entice them back so that they gladly complete their purchases.  Each interaction channel can be used with diverse types of messages, varied frequencies, and segmentation of users by creating a stream of communication.
Conclusion
When the eCommerce sales heat up during the busiest retail months, browse abandonment strategies function best. With more browsing comes more opportunities to automate communications and browse abandonment emails to your visitors.  Browse abandonment emails need to be tailored with several perspectives to raise your conversion rate and salvage sales prospects. Reminding the customer of your products leads to the customer revisiting later or recognizing your brand.
RecoSense
With an AI-first approach and strong expertise in AI frameworks, RecoSense is a one-stop partner for end-to-end Data Intelligence Solutions. Our industry-unique cognitive computing platform based on Natural Language Processing and Machine Learning frameworks offers Intelligent contextual interpretation of the Content & Users.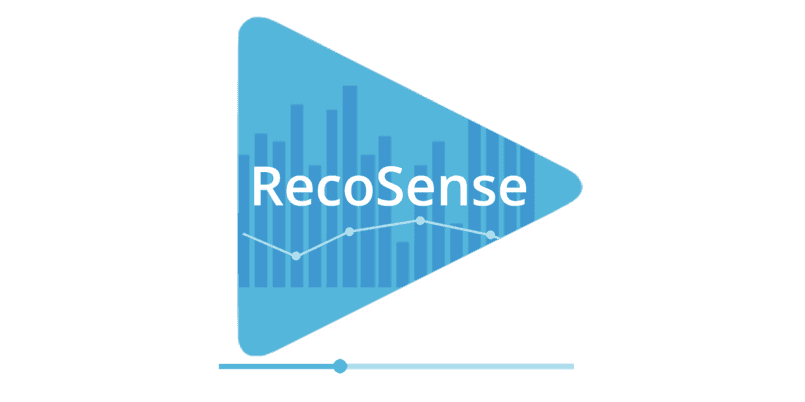 AILAB