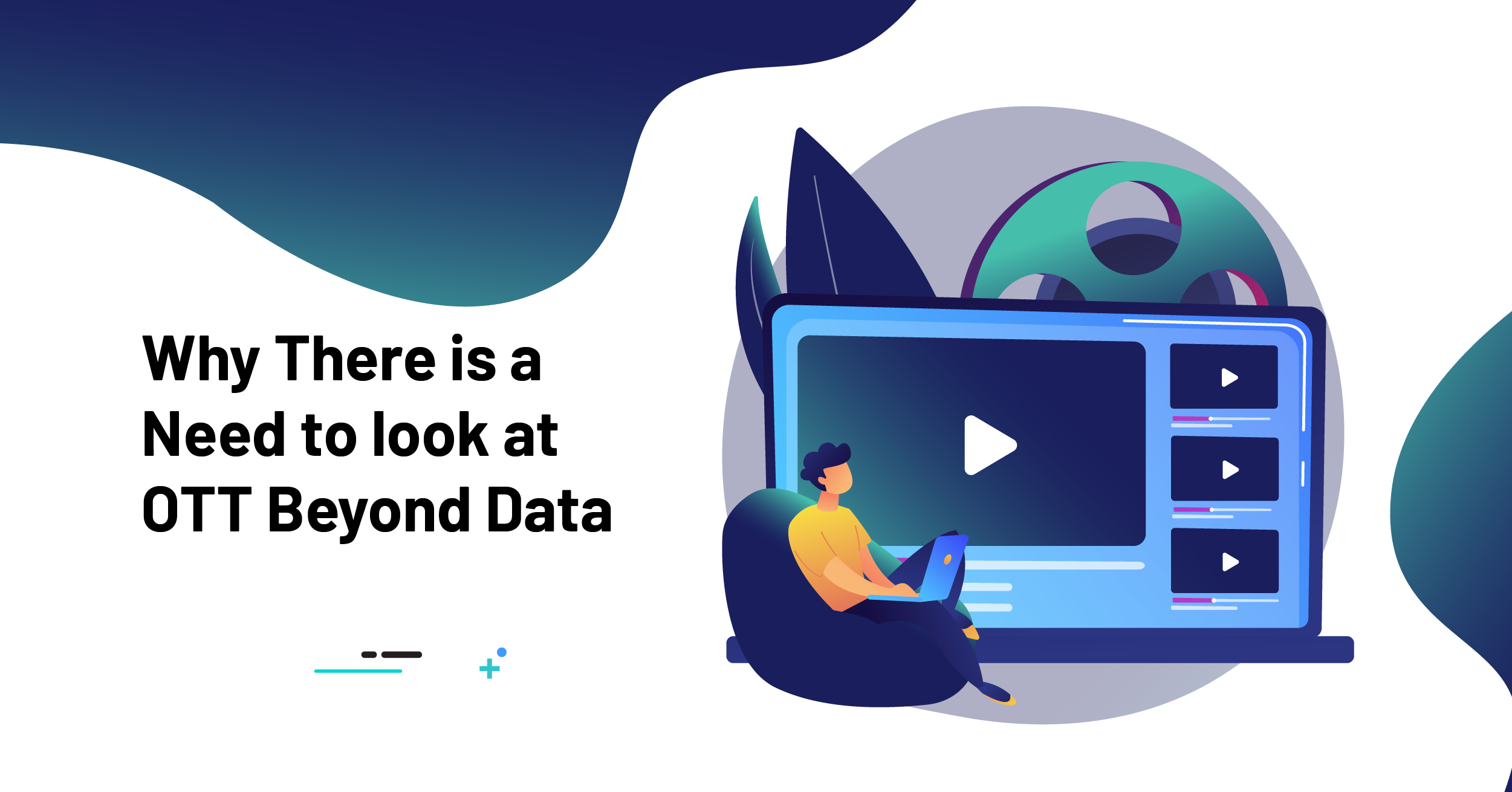 September 24, 2021

RecoSense
As the competition in the OTT market heats up, fresh insights and perspectives on consumer's behavioral data are emerging. A complete element of OTT revolves around data usage to better comprehend audience preferences and predict future content choices. It emphasizes the power of technology and the influence that OTT players have over their subscribers' data.
OTT providers are aware of what a subscriber streams, on what device, how frequently, at what time, for how long, and at what cost. These businesses could leverage this data to gain deep, actionable insights into their audience's preferences.
OTT Data: What Do Industry Experts have to Say?
Puneet Misra, Zee's President of Content (Linear and Digital) and International Business, said that data needs to be presented in a way that inspires people's creativity during a conversation with Sameer Nair, CEO of Applause Entertainment. According to Nair, while OTT is unique in terms of the technology backing it and the way people consume content, it is comparable to linear as they distribute content ultimately.
Misra feels that creators must consider it a new opportunity since the audience is now the major focus. He stated that tailoring one piece of content to various audiences is the real complexity creators must realize.
Misra highlighted the four Cs they are working on during the discussion: consumer, content creation, content discovery, and content collaborations. Their teams are working hard to ensure that they get much deeper into the viewer environment. He emphasized the need to figure out how to acquire data insights and serve them to creative artists for great streaming content creation.
Nair, on the other side, believes that, despite their uniqueness, viewers exist in groups. While you may have individualistic viewing behavior, you ultimately function inside a greater mass of behavior approach. With the current size of the OTT market and the rate at which competitors are expanding, there is a greater demand for content creation than for content acquisition.
Top 2 Trends Shaping OTT: 2021 and Beyond
Here is a rundown of OTT industry advancements and top two OTT trends to look out for this year and beyond:
1. Widespread 5G Technology Adoption
The arrival of 5G, the next generation of cellular network technology, is projected to increase the volume and quality of content consumption to unprecedented levels. The key benefits of 5G would be apparent in high-definition video streaming, sports coverage, event broadcasting, and other experiences requiring reduced latency.
Additionally, 5G technology will enable high-bandwidth content such as immersive applications, Virtual Reality, Augmented Reality, and 360-degree live-streaming.
2. New Phase of Enhanced Viewer Engagement With Content
With so many streaming services to pick from, consumers want a unique experience that keeps them engaged with a service. The transition to an active audience has transformed the streaming scene into a two-way content and interactivity flow between the audience and service providers.
Streaming services leverage viewer data and offer a personalized experience by delivering relatable and relevant content that entails the subscriber to continue with the service. It is the beginning of the OTT 2.0 phase.
OTT Service in 2021-2022: Challenges and Opportunities
OTT is becoming a congested space today, with an increasing number of competitors, at the supply end of the sector. To compete more effectively, OTT providers are turning their focus away from technology and towards content.
Challenge – How to Crush the Competition
All reputed OTT platforms are investing extensively in the production of creative, original content. Along with it, regional content production is gaining traction as OTT providers use data democratization to enter lower-tier market segments.
Moreover, to keep viewers hooked for a long, several OTT players capitalize on the popularity of famous TV shows while regularly unveiling originals. Other established video streaming business players are already motivated by original/exclusive content.
Opportunity – Rising Demand for Omnichannel Experiences
Consumers in the digital age can access smart gadgets and amazingly fast internet connectivity, which drives the desire for omnichannel media content access experiences. 
In today's scenario, OTT-apps enable access to on-demand content, in both audio and video format, and on nearly any compatible device.  Although millennial OTT users prefer streaming content on smartphones, tablets, and laptops, over 60 people will utilize television in the next five years. Whether it's dedicated streaming gadgets or smart TVs and smartphones, digital-age customers expect to be able to stream media content anywhere, at any time, and across multiple devices.
The Bottom Line
Viewer interests and preferences can be better understood with the help of subscriber data. Even while the potency of harvesting subscriber data is undeniable, it's crucial to acknowledge the impact and contribution of the human aspect in gauging consumer choices and preferences.
Also, content-driven distinctiveness relies heavily on artistic characteristics. Many other disciplines are needed to supplement subscriber data analytics for OTT companies. The composition of insights from multiple sources on top of analytics will help OTT players identify content themes that appeal strongly to the viewers.
RecoSense
With an AI-first approach and strong expertise in AI frameworks, RecoSense is a one-stop partner for end-to-end Data Intelligence Solutions. Our industry-unique cognitive computing platform based on Natural Language Processing and Machine Learning frameworks offers Intelligent contextual interpretation of the Content & Users.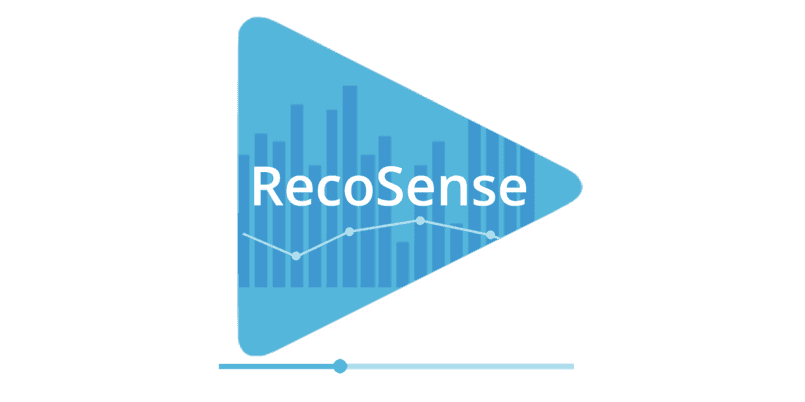 AILAB