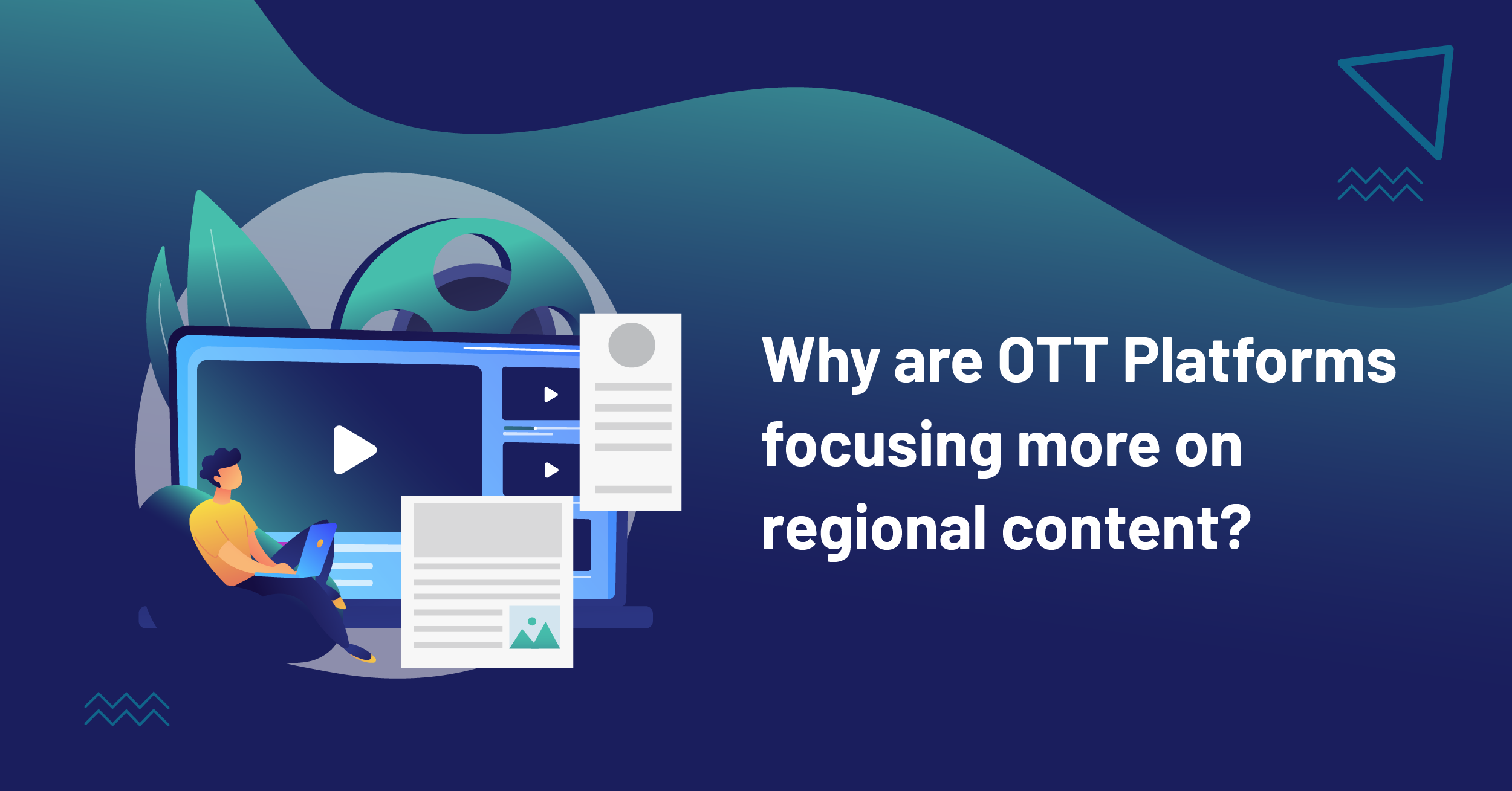 August 20, 2019

RecoSense
OTT, or over-the-top is a productized practice of streaming content to consumers directly over the Internet. It represents the future of entertainment, which is fast unfolding in India as well as around the globe. As a result of audience's growing appetite for content, OTT players are witnessing high demand for movies and original content even in regional languages around the world.
These countries include Europe, China, Middle East, and India. Since India is a multilingual country, the opportunity to present content in multiple languages can prove to be a hot opportunity for OTT players in the country.
India's internet users are expected to grow by double digits to reach 627 Mn in 2019, driven by accelerated internet growth in rural areas. Internet usage in the country has hiked over half a Mn for the first time at 566 Mn people, also driven by rural internet usage and growth. Internet users in rural India have reached 251 Mn and this number is expected to hit 290 Mn by the end of 2019.
Multi-Lingual OTT Content
The inclusion of regional content on OTT platforms has paved the way for mass-market adoption instead of the initial niche offering that these were once. As over-the-top platforms in India reach the scale, the need for local content will increase along with it.  As per research points to around 500 Mn OTT platform users within the next three years, out of which at least 90 percent will be non-English speaking users, and at least half will be non-Hindi speaking users.
India already has a proliferation of OTT players, as unlike the West, broadcasters in India went into OTT directly and quicker. The number of OTT players in the country has grown from nine in 2012 to thirty-two in 2018. With a large number of players competing for audience attention, getting differentiated is the key to success. This means players need to diversify content strategy across segments.
The effect can be seen as ALT Balaji is set to foray into Bhojpuri originals, Zee Studios producing premium original content for all digital platforms, ad Netflix has announced 17 new originals for the Asian market and ~5 Billion and ~6 Billion have been allocated annually for Indian content, industry reports reveal.
As OTT players up their investment in regional language production, they hope to acquire regional and local audiences. Many OTT players says that they are seeing a lot of consumption from smaller towns, and therefore are preparing for the next wave of regional content. The trend is clear- if an OTT player needs to sink in a larger audience, it will have to dabble into regional content.  
Regional Content on OTT Platforms Beyond India
Data from Digital TV Research reveals that despite a large number of OTT subscriptions, there is more room for growth in both Eastern and Western Europe. Western Europe Subscription Video On Demand (SVOD) revenues are expected to increase from USD 2.8 Bn in 2016 to USD 6.5 Bn in 2022.
Eastern Europe will see a more accelerated growth as Amazon and Netflix penetrate the market, with revenues x4 from USD 552 Mn to USD 2.23 Bn.
The OTT market is divided into two parts in Europe- the Anglo-Saxons and Scandinavians have directly adopted it while the Latin countries struggle to establish it. Culturally speaking, Latin countries are less accustomed to English than Scandinavian and Anglo-Saxon countries.
Europe's diverse population with varied language preferences acts as both an opportunity and a challenge for OTT service providers. Therefore, OTT players will need to embrace French and German languages which are the most popular ones in which OTT video content is offered in Europe.
A Deloitte report suggests that OTT players have set aside a budget of ₹3,300 crore to invest in original content in Hindi and other regional languages prevalent in India, Bangladesh and the Middle East.  A Bengali OTT platform says they identified the opportunity to make Bengali content a key market with an audience size spanning all three of those nations.
In China, the video streaming giant, iQIYI boasts of a large volume of Chinese language content it either commissioned or produced.  As the market for English video content gets saturated, if OTT players have to maintain expansion and growth rates, they will have to shift toward regional content and deliver people what they expect and demand.
Regional content is the pathway to boosting subscribers and offering original content in languages people are well-versed with in developing and developed nations. Trends already show that viewers are thirsty for content in their regional dialects and the next couple of years might see a significant expansion in regional video content streaming, magazines, and series.
You might also like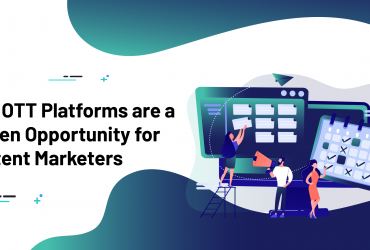 RecoSense