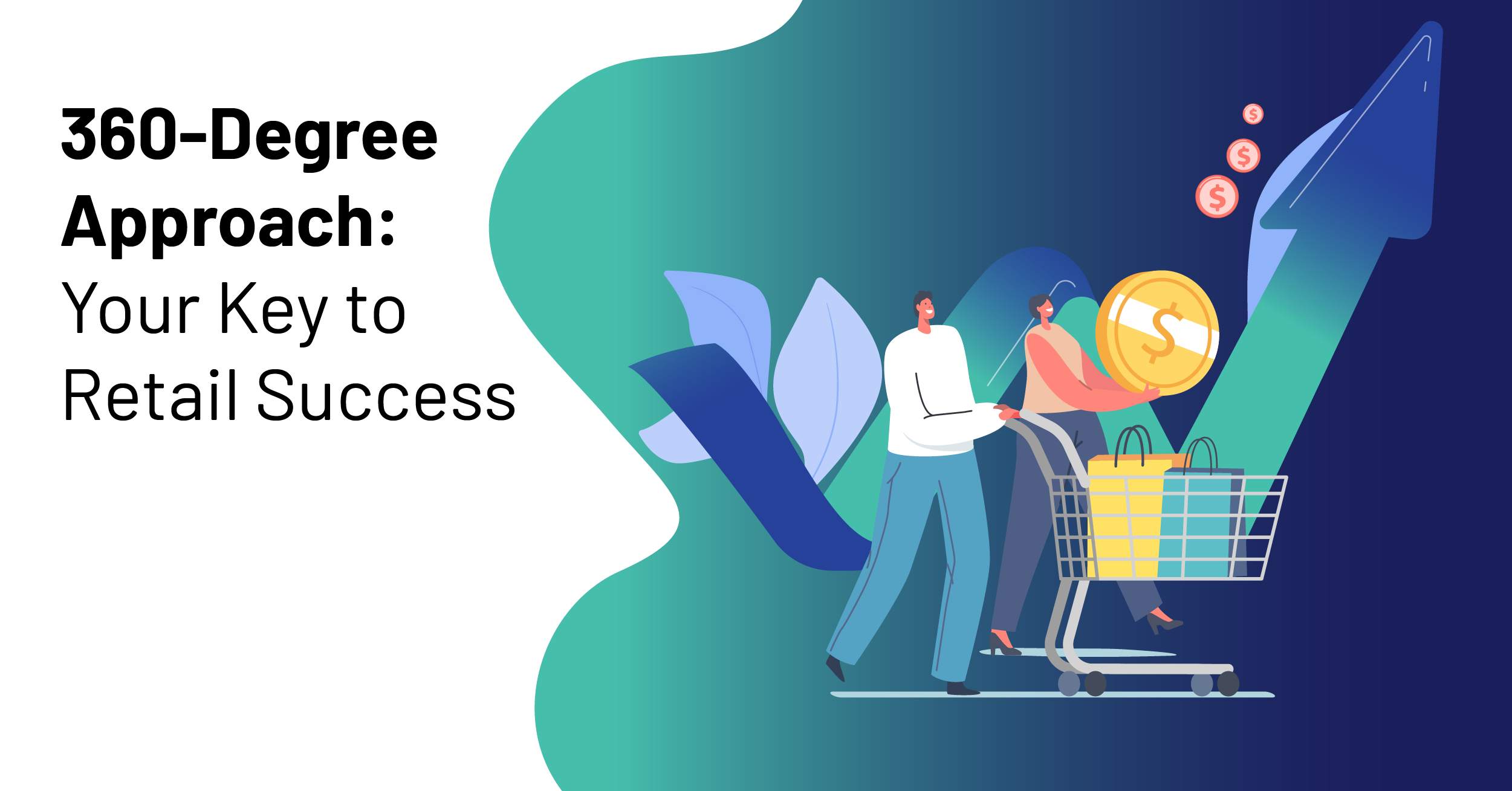 How to strategically expand your brand awareness and business – this is a challenge that most industry managers and supervisors grapple within today's highly competitive environment.
The current consumer perspective and likings are complicated to navigate. Customers often use many digital channels to make even the smallest transaction. This presents a unique opportunity for eCommerce merchants to leverage their digital traces, thereby providing a consistently enjoyable experience and elevating the customer journey.
If you are figuring out how to expand your eCommerce business, don't overlook the value of a 360-degree approach. Using this strategy will get you real-time data on the different channels that a client uses before making a final decision—which is a huge database of useful information!
If you're always looking for new methods to sell your product, find out how developing a 360-degree perspective of client experiences can boost your business performance.
What is a 360-degree View?
A 360-degree view of a client is a single location that houses all of the user information. This ranges from basic client contact details to all of their previous and current purchase history from the eCommerce platform, as well as all engagements with the website's customer care and shopping habits.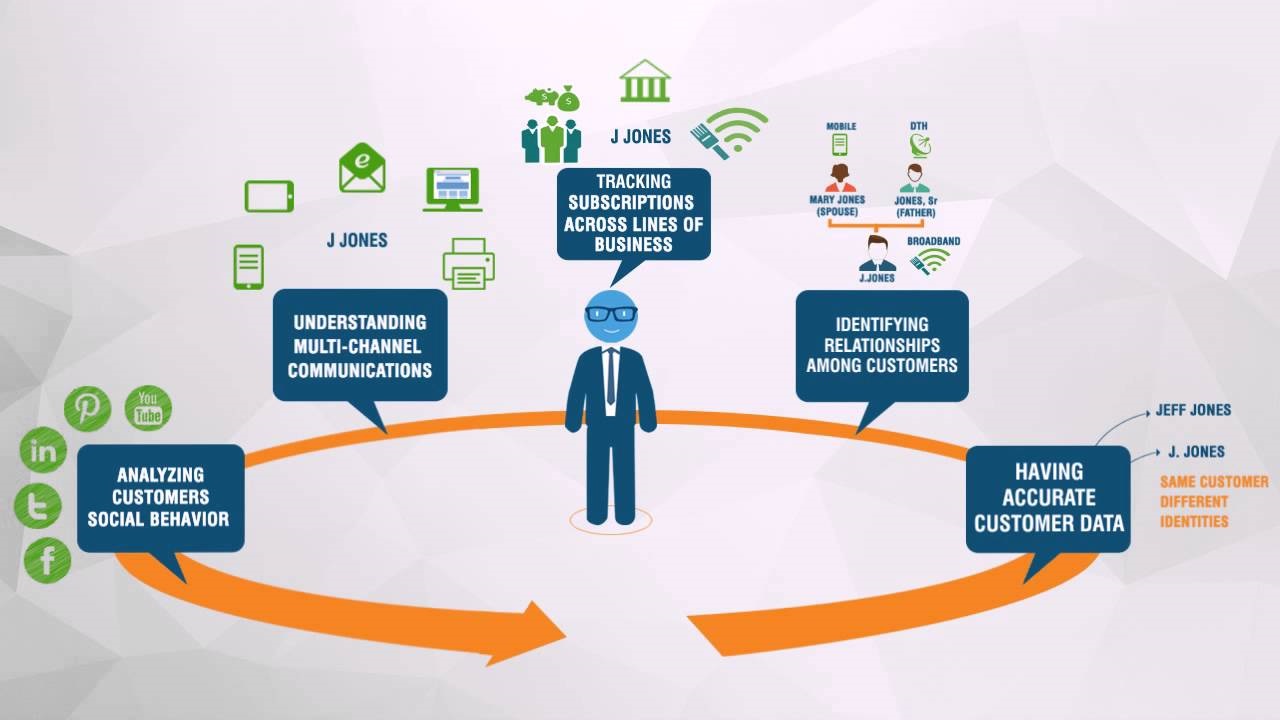 In today's market, having a fantastic product isn't enough to stand out. To match, you'll need excellent customer service. That's why accessibility to all customer relations, such as requests, complaints, and inquiries, is critical to obtaining a complete picture of a client.
4 Key Benefits of a 360-degree Approach
Here are some ways a 360-degree strategy may help you expand your eCommerce business:
1. Right Omnichannel Marketing Automation
You can acquire consumer data from many channels with omnichannel marketing automation. Plus, you can also unify it by combining device IDs, cookies, POS data, loyalty program information, and more.
2. Personalized Customer Experience
The best way to use a 360-degree approach to your benefit is by incorporating personalization into your operations! A 360-degree strategy provides a full picture of consumers, assisting marketing and sales agents in offering tailor-made solutions for clients, thereby giving an outstanding customer experience.
Use consolidated data to ensure that the customer service personnel that stay in touch with them have crucial information like their identity, shopping habits, and previous shopping data.
3. Increase the Strategic Nature of Your Advertisement and Marketing Initiatives
One of the primary advantages of adopting a 360-degree approach to customer perspective is the potential to expand the company's sales and marketing teams. With the help of contemplated data, marketers may create more smart marketing strategies via targeted advertisements and campaigns.
4. Better Service With Superior Predictive Analysis
A 360-degree perspective not only allows you to see what your existing consumers have performed but also allows you to predict their next step. You can leverage this data to create better projections and create more trustworthy predictive analytics by guaranteeing that all of your consumer data is logged in one source.
It's easy to improve the customer journey when you have a comprehensive view of their position – including all of their wallets, purchases, repair services, interests, and preferences as displayed on social media platforms. As such, you can better forecast where they're going and what they'll need in the coming future.
Drawbacks of a 360-Degree Perspective
There are several advantages to developing a 360-degree approach of the consumer, but eCommerce merchants can also encounter obstacles in achieving this unified vision. Getting data from many sources collectively is among the most difficult tasks for the analytics team.
For example, a consumer's personally identifiable information may be kept in a CRM like Salesforce, their order history data in a bespoke legacy system, their business negotiations in an accounting software program, and their social media on Linkedin, Instagram, Facebook, and other social media platforms.
Is There a Solution?
Taking a 360-degree perspective might not be without its challenges, but there is a way out.
Newer CRM systems efficiently detect all of a customer's digital footprints and keep massive databases available throughout the company. A good CRM system will help you get and keep a 360-degree approach and their interactions with your goods and company.
RecoSense enables eCommerce store owners to build a 360-degree approach of the customer by integrating numerous apps and systems inside their technological stack. With its integration platform, you can effectively get a snapshot of the relevant consumer data and create a strategic communication strategy that will keep your company front of mind at all times.
Final Words
Attracting new consumers is crucial for company growth, but retaining existing customers and having them return for more is just as crucial (if not more) for long-term stable growth.
Marketers and salespeople may use detailed consumer information to make better business decisions and plan strategic actions. So, if you're pondering how to develop your business, start by adopting a 360-degree approach right now to see a good change!
RecoSense
With an AI-first approach and strong expertise in AI frameworks, RecoSense is a one-stop partner for end-to-end Data Intelligence Solutions. Our industry-unique cognitive computing platform based on Natural Language Processing and Machine Learning frameworks offers Intelligent contextual interpretation of the Content & Users.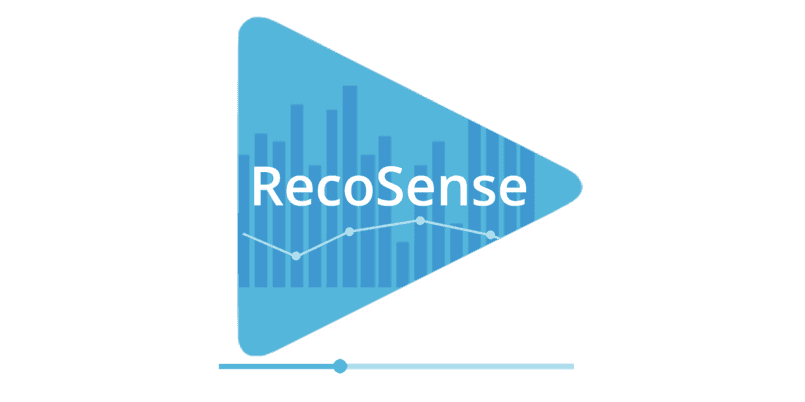 AILAB