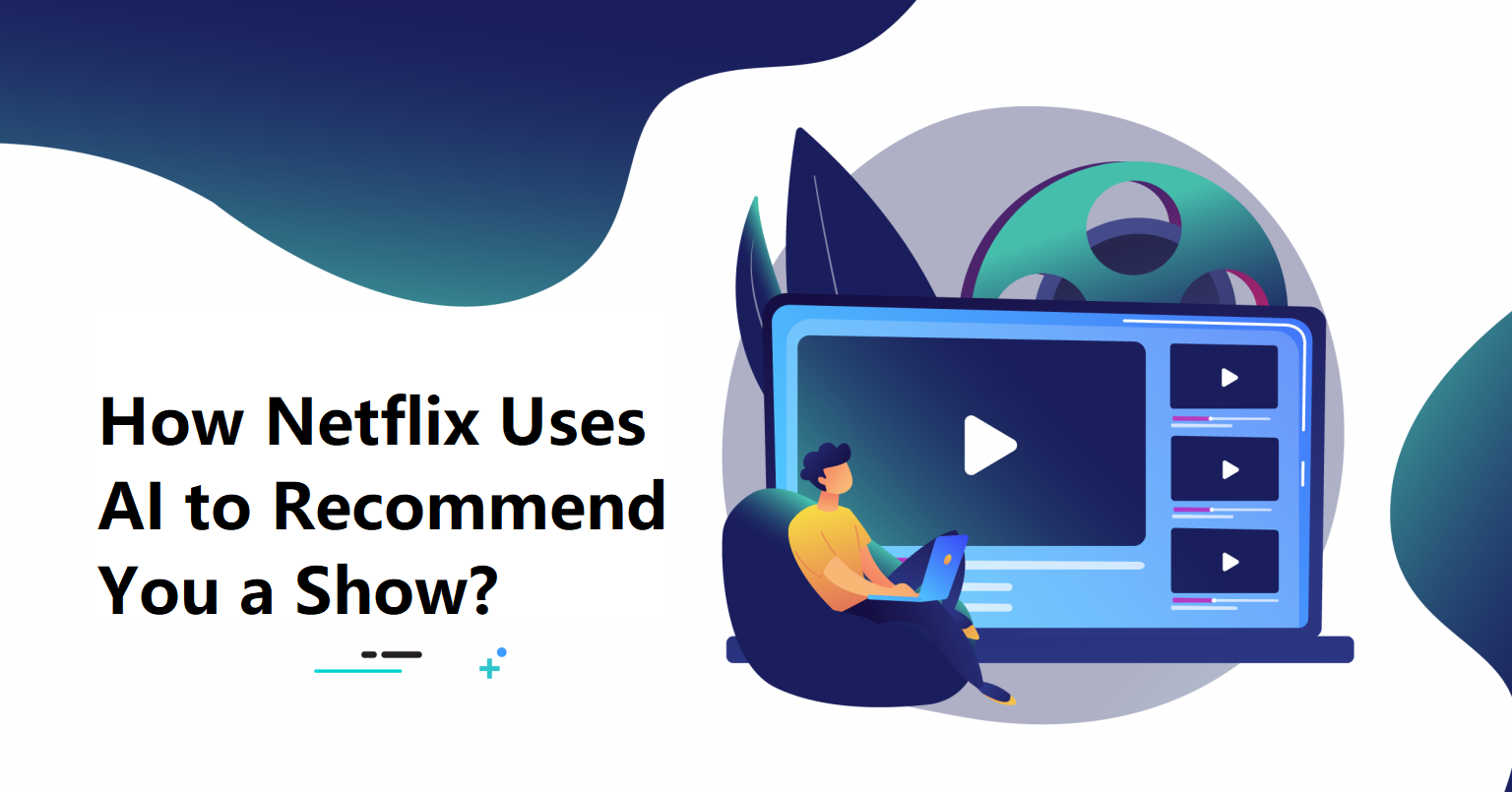 November 4, 2021

RecoSense
Artificial Intelligence (AI) in today's society is becoming increasingly common. Products and services use AI (typically in the background) to engage with customers daily. When appropriately applied to specific problems, these AI-related technologies can create different solutions that develop over time, substantially influencing both the organisation and the user.
Netflix's use of artificial intelligence showcases how computers have become so familiar that they can adeptly recommend movies and television shows that you are likely to enjoy. They achieve this by gathering the data generated while using the platform in question and then analysing identical profiles. It examines the content's complex strands rather than depending on broad categories to make predictions. A good example of this is Netflix suggesting Black Mirror if you enjoyed Stranger Things because of your viewing history, reviews, and other interactions.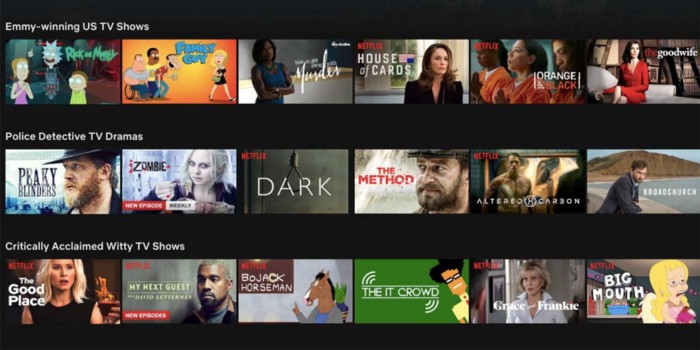 Check out Netflix's method of capturing your interest over time and how the company uses Artificial Intelligence for more than just recommending shows to you!
Using AI to Increase Netflix Subscriptions 
Data on how you interact with the site is collected by Netflix so that recommendations can be made to you based on your preferences and usage. There are numerous uses for data, such as determining what information is consumed or how much time is spent on the platform. When you search across all of Netflix's content, Netflix AI keeps track of the terms used to find what you're looking for.
Over the past two decades, customer expectations have transformed, and it's never been clearer what customers really want: they desire a media landscape that revolves entirely around them. In response to what it learned from its consumers, Netflix began to scale up its methods of delivering content. It provided complete autonomy to the user. You can access the content whenever you want. 
Binge-watchers have the option of picking and choosing from a variety of delivery methods on Netflix. It's simple to consume content, and you'll be able to watch your show on a TV, laptop, iPad or smartphone. For this reason, Netflix has a wide range of content to choose from. There is something for everyone, and this attracts customers from all over the world.
Furthermore, Netflix keeps track of the device from which the content is accessed, and it will offer different Netflix recommendations for each device based on this information. A behaviour base is created for every user profile so that the algorithm may detect similarities between them and provide suggestions based on that data.
Using Netflix's Artificial Intelligence to Keep Its Customers at the Centre of Their Business Decisions 
Following a prolonged period of inactivity, Netflix AI will ask members if they want to continue paying for the service in an attempt to make it more convenient for them to cancel their subscription. This information will be made available to members via emails and/or in-app notifications. The Netflix subscription will be terminated if the user does not affirm that they wish to continue using the service. 
The process of restarting Netflix is really simple if somebody changes their mind afterwards. There are only a few hundred thousand of these dormant accounts, representing less than half of one per cent of their total user base. If users cancel their membership and decide to re-join within ten months, all of their favourites, profiles, viewing preferences and account information will be preserved.
Using AI, Big Data and Machine Learning in Netflix's Content Production
Netflix machine learning collects an incredible amount of user data, including explicit information like ratings and comments on movies and implicit information like where and how long you spend watching a particular piece of content, what device you're using and whether or not you binge-watch it.
All of this data may be put to good use through machine learning, which increases Netflix's bottom line by attracting new members. Take a look at the various ways Netflix makes use of machine learning to create content.
A computer algorithm generates thumbnails on its own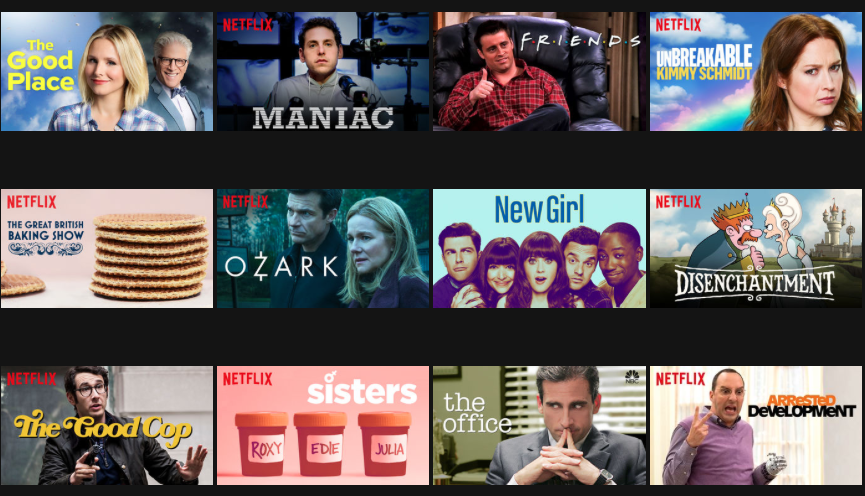 Thumbnails have a significant impact on whether or not you decide to watch a movie. When you see the movie's thumbnail, you'll most likely click on it to see more details. Netflix AI uses user-specific auto-generated thumbnails to create customised results for each user. A machine-learning algorithm tracks your viewing habits and determines what kind of thumbnails you are also most likely to click on. Hence for a single show, there will be numerous thumbnails generated. For Netflix, the graphics on the thumbnail can significantly impact traffic to a specific movie or series.
Quality of the Streaming Service 
Netflix uses machine learning algorithms to forecast viewer behaviour and determine when there will be broad rises and drops in the number of people who watch a particular movie or show at a given time. During periods of high popularity, to prevent any backlog in streaming or loading times, they can store regional servers that are considerably closer to the viewers.
Netflix data analytics case study evaluates the quality of content such as audio, video and subtitle text based on the data it has been trained on and either passes or fails the content. If any content fails the quality control process, it is subjected to additional scrutiny by a human quality control team to guarantee that only the highest-quality content is delivered to users.
Netflix has a wide range of options to choose from, so there's something for everyone. According to the plan you choose, the visual content and the number of screens you can use will be determined. You may also be charged taxation in addition to your subscription amount.
Netflix Has Limited Capabilities in the Area of Artificial Intelligence
The study of consumer data is not a science that can be performed with precision. Netflix's enormous database and sophisticated computer tools are limited in their capabilities as they may be unable to forecast certain people's preferences since they exist only in their minds.
Further, Netflix's recommendation algorithm also works on the principle of assumption. Users who usually watch the same shows, Netflix believes, will have similar tastes. Thus the recommendations are more often given on the basis of an analysis of a group of people rather than individualized preferences. 
Conclusion
When it comes to using AI, data science and machine learning the "correct way," Netflix has done an outstanding job. The company has taken a product-based strategy that prioritises business needs first, followed by AI solutions rather than the other way around.  AI has the potential to perform incredible things when used effectively. Netflix AI, in terms of subscriptions, as well as users, concerning overall satisfaction, stand to benefit from Artificial Intelligence solutions that personalize the experience for customers.
RecoSense
With an AI-first approach and strong expertise in AI frameworks, RecoSense is a one-stop partner for end-to-end Data Intelligence Solutions. Our industry-unique cognitive computing platform based on Natural Language Processing and Machine Learning frameworks offers Intelligent contextual interpretation of the Content & Users.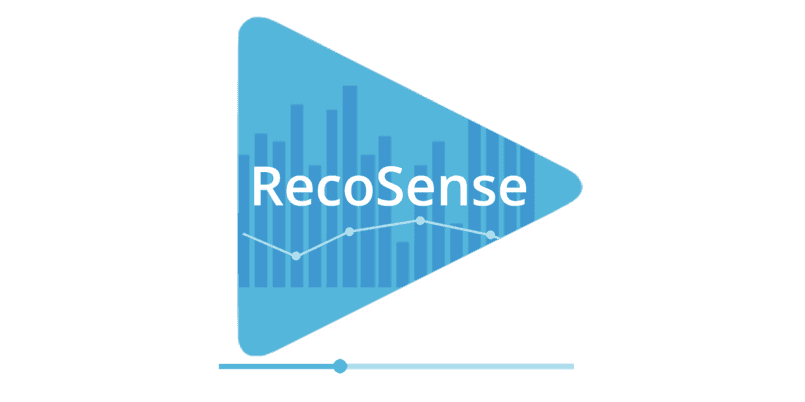 AILAB