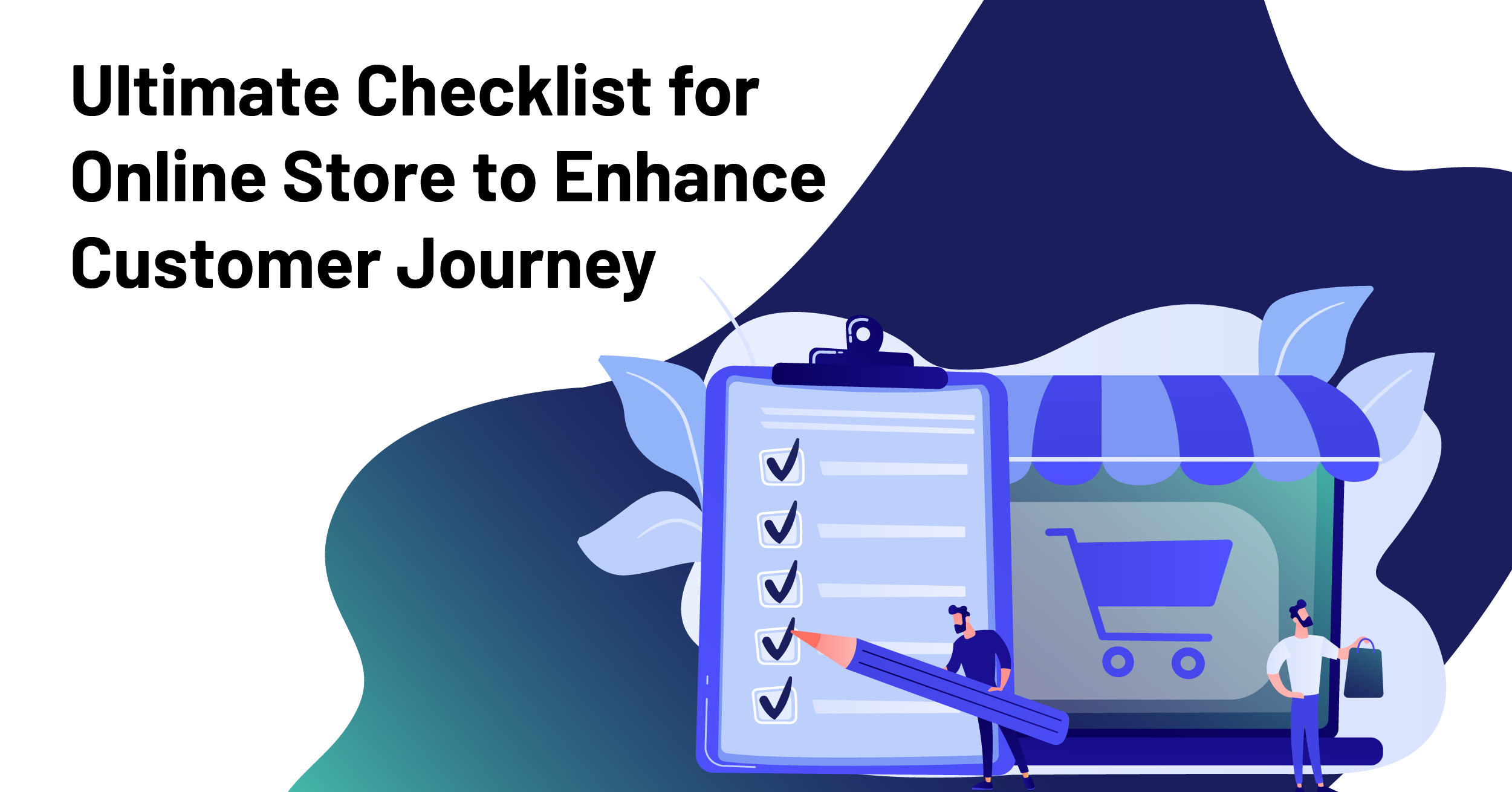 There are numerous elements to remember while running an online store, and those details can make or break your business's success. Optimizing the store and enhancing the customer shopping experience must go on forever after the launch of your eCommerce website. Luckily, you can minimize the chance of errors and incurring losses forever if you have a rock-solid eCommerce checklist for your store optimization in place. 
The following 9-point checklist will assist you in determining the key aspects of optimizing your online store and exceed customer expectations. 
1. Optimize Your Checkout Process
When it comes to optimizing an eCommerce website, the checkout process is critical. Designing a strategic user-friendly eCommerce checkout page can significantly reduce cart abandonment and boost sales. Ensure that users can easily add things to their carts and obtain information such as shipping information. Also, reduce the number of details that customers must enter for faster checkout. Keep reading the eCommerce checklist to learn new and advanced ways of optimizing and generating revenue.
2. Personalized Recommendations for Enhancing User Engagement
Personalization of the user's purchasing experience through excellent product recommendations can directly contribute to your online revenue. Consider integrating an effective product recommendations engine with your website to improve the product discovery experience for users. It is an intelligent tool backed by powerful algorithms that utilize collected customer behavior and purchase history data to surface personalized recommendations. Product recommendations is one of the most prominent ways every eCommerce merchant should use as a part of their eCommerce checklist for optimization.
3. Ensure a Mobile-Friendly Experience
Your eCommerce site should be accessible across all devices – especially mobile phones. Ensuring that your customers have an awesome mobile-friendly purchasing experience can play a huge role in improving sales.
It is critical to double-check that the mobile experience doesn't get compromised with each update to your site. For this purpose, eCommerce merchants must keep testing mobile responsiveness through QA tests. 
4. Focus on eCommerce SEO
Studies show that 37.5% of the total traffic to eCommerce platforms comes through search engines. Thus, if you want your store to reach as many people as possible, it is prudent that your site is SEO-friendly. Here's how you can make it happen:
Find the most relevant keywords to your niche by conducting keyword research.

Pick high-ranking keywords and place them in product and category descriptions.

High-priority pages, such as product and category pages, should be linked.

Prepare a content marketing investment plan.

Work on on-page SEO like meta titles, product descriptions, URLs, etc.
5. Provide Shoppers With Payment Methods Integration
Integrating payment methods with the site is a great idea to reduce abandoned carts and improve the customer shopping experience. Several payment options that could be integrated include:
Bank transfer, credit, and debit cards

Digital wallets and payment apps

ACH payments
Before you finalize your site optimization, double-check your payment process to guarantee that customers can finish their purchases and that you get paid.
6. Merchandise Your Online Store
Merchandising your eCommerce store entails categorizing your products so that customers can conveniently find what they are seeking. Consider organizing products in an appealing sequence and promoting new or best-selling products. You can also develop seasonal or promotional landing pages to ensure your store performs well.
7. Connect With Prominent Sales Channels
As an eCommerce merchant, you must harness the power of social media and other user engagement platforms to reach out to a larger customer base. Some tips for engaging with such channels include:
Create a blog page and post relevant product-related content regularly.

Integrate your official social media handle buttons throughout the website for increasing engagement.

Showcase your website on several marketplaces, classified listings websites, daily deal sites, Google and Facebook ads, and other places. Link them to your product pages.
8. Implement Conversion Optimization Strategies
The entire profitability of the eCommerce website depends upon its ability of conversion, that is, to persuade visitors to purchase and become customers. 
To ensure that your store gets optimized for high conversion rates, implement the following tips:
Improve the menu navigation. Make it quite straightforward for customers to find what they're looking for.

Ensure that the website's search engine works properly. It must provide accurate product information, along with related goods, shipping times, return policies, etc.

Display countdown timers or stock countdowns to encourage customers to act quickly.

Enable live chat feature on the product page to resolve customers' grievances and provide faster responses to their queries.

Optimize your website for consistent design, user-friendliness, and responsiveness across multiple devices.

Boost the website loading speed by upgrading to better hosting and plan, investing in a CDN, and compressing picture files.
9. Set Up Analytics Tools
Setting up analytics tracking and monitoring right from the onset is critical since it will provide you with valuable insights into your visitors and customers.
Despite having an in-built analytics reporting feature, your eCommerce website should utilize additional excellent tools like Google Analytics. These tools help track the performance of your website and provide information on transactions, conversion rates, marketing campaigns, and more.
In Closing
Even if your eCommerce website is up and running, there is always room for improvement to serve the customer better. So take help from the above-discussed eCommerce checklist to optimize your website, match customer expectations, and outshine competitors.