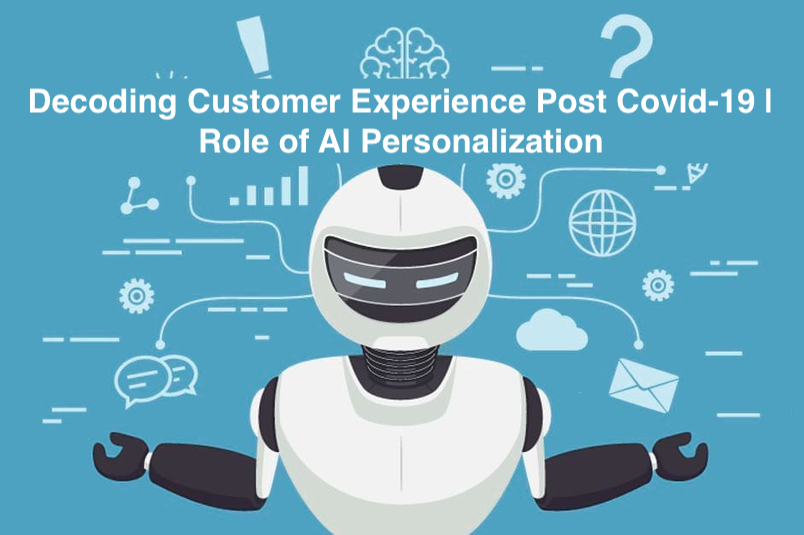 December 23, 2020

RecoSense
In the past decade, AI has been able to incorporate itself into every aspect of our regular daily lives. It has been predicting the health of our elderly parents, giving us smart notifications based on our daily activities, predicting our quality of sleep depending on our mobile screen on time, and also suggesting songs based on our previous interests. These examples, being a few among several others, manifest the main motto of AI, which is to give us personalized content while we enjoy any service. Moreover, this pandemic situation has proved to be a breeding ground for general-purpose AI because now more people are connected over the internet and the use of AI personalization is increasing by multiple folds.
The global volume of the consumer data flow will surpass the 300 exabytes per month mark in 2022. This surge means that more amount of consumer data (big data) will be available for AI personalization. This inflow of data will take the global customer experience to a whole new level. Marketing campaigns will be more personalized and will work more effectively towards particular groups of consumers.
Understanding AI-based Personalization in Marketing
Industries are investing heavily in AI personalization to make targeted campaigns and to reach specific types of customers. This technology is the reason why consumers get personalized content whenever they search for something over the internet. These types of advertising are based on multiple user data and different preferences set by the user himself.
Not all advertisements are the same for all the customers. Large amounts of data can be used to categorize these customers based on their interests and other significant factors. Different machine learning algorithms are used to make such predictive models. We can achieve this without much human intervention. Suggesting a playlist based upon your previously played songs and selected genres is an example of AI personalization.
Personalization is the key to digital marketing and e-Commerce in 2020 and the upcoming years. The total retail value of e-Commerce sales will reach a staggering milestone of 6500 billion USD by 2023. Business intelligence (a term given to Artificial Intelligence used mainly for business-related models such as annual profit-loss trends) will play a considerable role in enhancing customer experience.
Use of AI chatbots inside your websites/apps
The use of AI chatbots within websites is seeing increased usage within the past few years. The number of customer support representatives is only a fraction compared to the number of consumers. So, AI chatbots are heavily used to attend to customers with their queries.
Consumers are more likely to interact with AI chatbots compared to static feedback forms. Also, they need instant solutions for their problems. In this particular field AI, chatbots excel. Also, they give the user the experience of more humanly conversation, which they would have experienced in real life. The conversation is then used to measure the satisfaction level and interests of that particular customer. About 85% of customer interactions in 2020 are handled without a human.
Strength of personalized content
Streamlining customer experience by giving them personalized content through websites/apps is steadily becoming the greater norm these days in the industry. Personalized greeting pages, AI-powered search suggestions, suggesting products having similar names to previously bought products are very good examples of personalized content. 
Businesses like Birchbox, Stitch Fix, and Trendy Butler already use AI to predict what their customers want, with varying levels of precision. AI is also helping them to run ad campaigns backed by the most effective keywords. This idea will assist businesses to be unique and pleasing to the customers. When AI is present, 49% of consumers are willing to shop more frequently, while 34% will spend more money.
AI Algorithms targeting customers
ECommerce websites are always trying to suggest similar products that you like or have searched for in the past. Exploring different web pages, adding or removing items from your cart, and applying specific filters during the search, all these things provide valuable insights into your buying behavior. These insights are then again used to target you with relevant ads.
When it comes to the most popular marketing strategies in this decade, AI marketing stands in second place. Business Intelligence has helped a lot in predicting different trends in consumer behavior in the eCommerce sector. This advantage has enabled different businesses to gain a significant amount of market space compared to other competitors who use traditional marketing methods.
Providing personalized mobile content
Almost 4 billion smartphone users around the world use online websites and apps for enjoying different services and commodities provided by various businesses. This means the companies have to target personalized content to these enormous bases of mobile users to enlarge their profits. 
Machine learning algorithms and business intelligence are being used to monitor user behavior and usage trends. These will eventually help the developers to target interest-based ads to your profile. And these ads will be in the form of personalized mobile notifications from the installed applications which will trigger your urge to avail of offers or cashbacks inside the app.
Such notifications will make the customer aware of the fact that the service he has subscribed to is being taken care of and he is provided with relevant suggestions and search results. This will keep the customer engaged with the app and services and he/she will eventually recommend the app or the service to other users. This psychological action plays an enormous role in building a brand value of the company/business inside the consumer sector.
Customer's sentiment analysis
Maya Angelou once said:

"People will forget what you said, people will forget what you did, but people will never forget how you made them feel."
85% of the customers will be compelled to buy more from a business after they had a good experience with the same. How a customer feels while buying and after buying any product from a website is crucial for any business. This is because different customers have different sentiments while doing so. Thus, sentiment analysis plays a significant part in predicting the interests of a customer. If the business is capable of providing personalized content to a customer, he is more likely to show a positive sentiment towards his buying strategy, increasing the chances of him buying the product again from the same website or other products in the future. Ultimately, he will be converted to a supporter of the business and he will be considered a valuable asset for the business.
Textual conversations between the user and the customer support representative/AI chatbot are used to measure the customer's conversational sentiment. Advanced machine learning algorithms are used to analyze these customer trends and provide crucial insights into the company's consumer base.
Sentiment analysis can be done to gain insights into the following:
Customer's thoughts about the service being provided
Customer experience over a larger period
Determining the particular group of customers feeling positive about the company
Tracking customer behavior after a quality change in the provided service
46% of the users are more likely to give positive feedback towards a service after they have experienced good quality service from a particular business.
Artificial Intelligence and business intelligence are revolutionizing the concepts of customer experience. They are becoming more accurate day by day and are helping companies build a larger base of happy customers and ensuring conversions for their personalized services. 
Breaking the usual marketing rules, these AI-based strategies and campaigns are helping both the businesses and their respective customers have a better experience on each end. Application of AI and business intelligence into the consumer sector promotes both the flourishment of technology and strengthening of the provider-consumer relationship.
Post Pandemic Applications
The advantages of incorporating AI into businesses gives multiple opportunities for growth in the post-pandemic era. The hyper-personalization through AI made the lives of millions of people a cake-walk.
AI made the banking and insurance improve their user experience up to quite an extent along with reduced costs. Due to the push towards digitization by COVID-19, AI made the path of automation and personalization very easy.
Manufacturing and Retail is another field of domination for AI in this scenario. Artificial intelligence along with Blockchain brought transparency for the stakeholders, improving the valuation of the market. Also, AI seems to play significant roles in inventory control, loyalty programs, warehouse management, and optimization. Out of 5M global retail brands, around 80% are looking to personalize their site.
COVID-19 created an environment of social distancing and medical emergencies. In this scenario, teleconsulting and telemedicine became a significant ways of treatment. AI came up with evolved versions of chatbots and diagnoses to help secure the crisis. For a deep user of the cloud, problems were optimized in a much better way.
AI also is useful in industrial applications. Analyzing the trends in credit rating and cash flows, AI-enabled models can predict the way to optimize and reduce the Days Sale Outstanding (DSO).
Due to the pandemic situation, buying or shopping had to move to a web-based portal. To provide an improved consumer experience, an AI-enabled omnichannel concept was applied. Personalized user experience brought a handful of options for the consumers. So, AI-based personalization attracted a lot more customers and made the online shopping process convenient. Statistics have proven that 80% of consumers like to buy from a site that provides personalized experiences.
Pandemic created a wild situation for businesses throughout the time. But advertising technologies improved up to quite a few extents. Data scientific models and AI provided data that predicted patterns in user demands. So, a lot more growth in the industry, and a surge of buyers occurred.
Wrapping Up
COVID-19 created a bundle of problems in our regular lives. Technology had to step up to solve all those issues. Starting from industry to ending with personal shopping, all forms of trades moved to cloud-based online mode. Hence, AI fulfilled a very significant role in this digitization. 
From, security to purchasing, every bit of information is nowadays personalized by some pattern recognition model. With advanced technologies, the track record and needs of every user are recorded out there, which is efficiently used by AI to provide the user with items they are exactly looking for. So, in this way, Artificial Intelligence, indeed made our lives much convenient and helped to solve the crisis.
RecoSense
With an AI-first approach and strong expertise in AI frameworks, RecoSense is a one-stop partner for end-to-end Data Intelligence Solutions. Our industry-unique cognitive computing platform based on Natural Language Processing and Machine Learning frameworks offers Intelligent contextual interpretation of the Content & Users.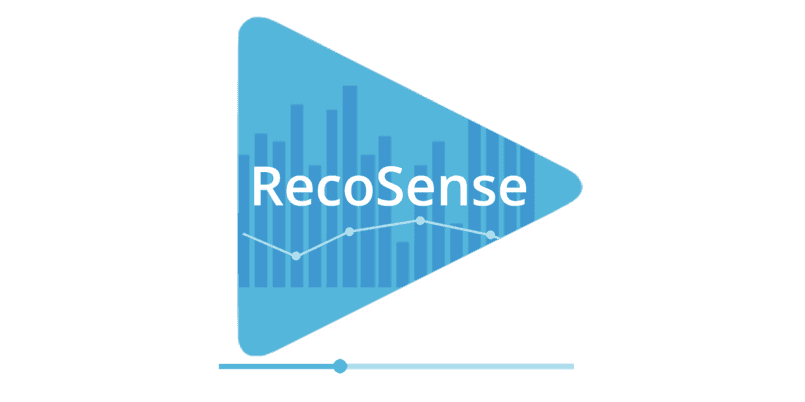 AILAB