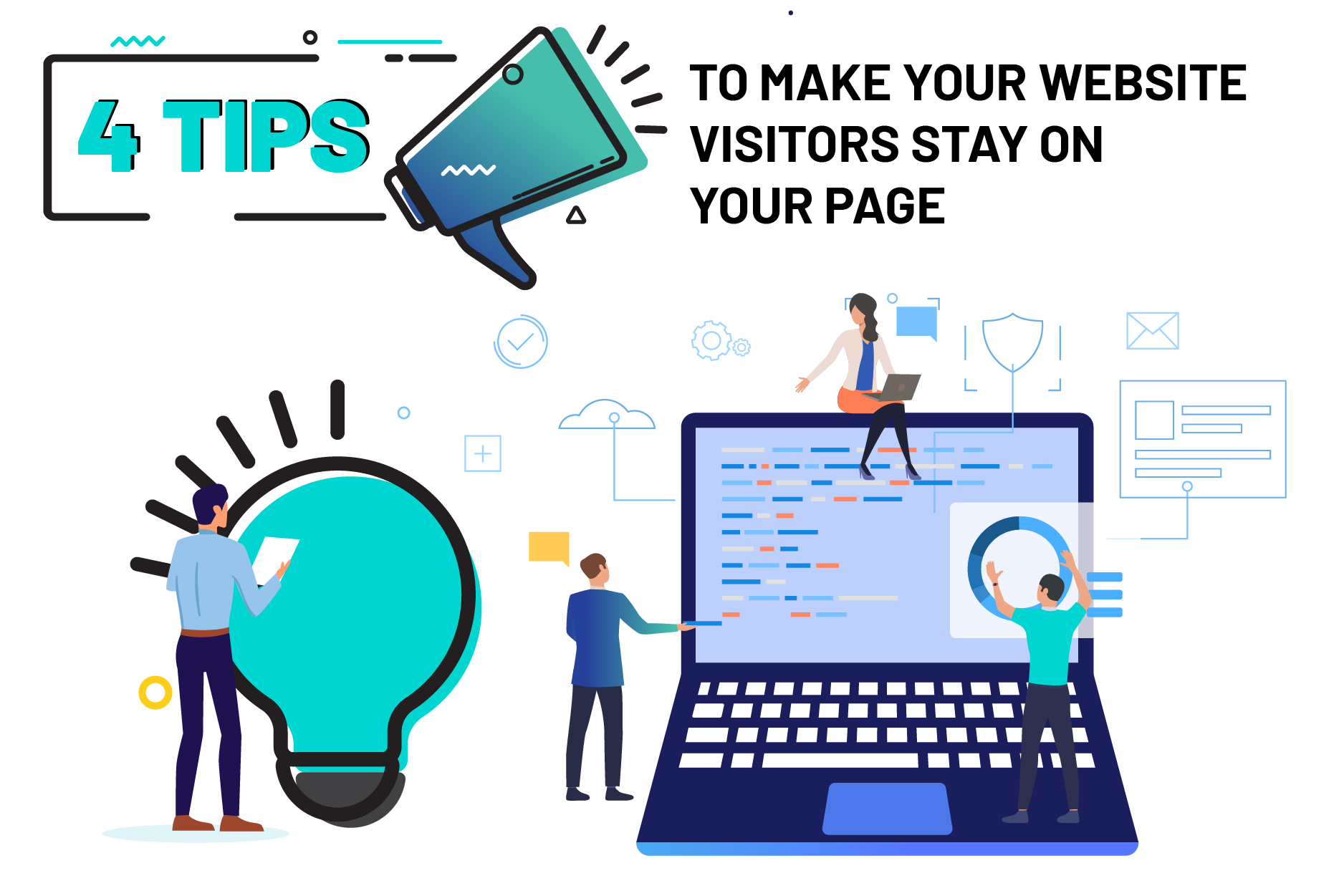 Say that you have an eCommerce website that is well-crafted and carved according to your niche. The website purely aims to reflect on what you do. And you also have a decent reach and traffic on the website. But you notice that the eCommerce retention rate is still very low! It could specifically mean that the visitors navigate away from your website after only one page visit.
There is no denying that converting visitors into leads and sales is crucial for the business when they land on the page for the first time – between 70 and 96% of website visitors do not return after the initial browsing.
Moreover, according to an article published in Taylor & Francis Online, websites have only about 50 milliseconds (0.05 seconds) to grab their visitors' attention.
But what could you possibly do to retain the visitors to your website and create an impactful image of you? Engagement.
Only when your customer immerses and engages in your website will they be interested in buying your products, hiring your services, and so on. However, having a mere website that you are satisfied with is not enough. There is a need to detect what is causing your visitors to fade away from your site and put substantial efforts into restoring them.
So how do you do that?
1. Tell Users What to Do With Call to Actions (CTAs)
CTAs are the best way to turn your visitors into active users. Unfortunately, 7 out of 10 small businesses don't have one on their homepage.
When a visitor checks out the page, they want to know what your website wants them to do. As such, you must prompt them to take action by telling it to them at every step of the way.
Your customer won't subscribe to your newsletter unless you ask them to; they won't be interested in learning more unless you provide them with that service. "Buy Now", "Read More", "Get Started", and "Subscribe" are just some of the CTAs that prove beneficial in engaging your users and increase eCommerce engagement.
2. Personalize Your Customer Experience
It might sound cliché, but personalizing user experience can work wonders for your website. Almost three-fourths of the customers want a shopping experience that is unique to them. It simply means that they expect to garner an experience tailored specifically to meet their needs and wants.
Without personalization, you could completely fail to deliver a great shopping experience for your users! As a result, the best way to retain them is through product recommendations. Just in case they are looking out for a festive gown, you already can sense their interest in purchasing from the festive collection.
Additionally, you can provide them with the arena of bottom wear that might complete the entire look. It convinces them to stay longer on the page and also gains the possibility of lead conversion. Voila!
3. Make Your Website Eye-Pleasing
The aesthetics of a website are not to be ignored. Since the first impressions of any website are 94% design-related, you don't want to disappoint your customers with a bland appearance.
It's simple: your customers will stay longer on your online shop if they enjoy being there. Humans always look out for appearances, and websites will not be spared either. As a result, it is essential to maintain a color palette that relates to your brand image, having texts at a readable glance, and looking out for balance.
Bear in mind that users spend an average of 5.94 seconds looking at the website's main page. Therefore, you need to make sure to attract your customers during those precious seconds and make their visit worthwhile while increasing eCommerce retention.
4. Exit-Intent Pop-Up to the Rescue
Even after scratching every opportunity to convince customers to stay on your website, there is still a last ray of hope: pop-up offers. They appear just when the visitor is about to close the tab and can prove valuable in driving your conversion rates. The only thing is that the offers should be irresistible.
You can provide your customers with offers like personal coupon codes, freebies, and exclusive discount offers. Even time-limited offers are a great option and can increase the pressure of lead conversion. There are various ways to leverage this, depending on the page the visitor is on.
The exit-intent technology is a successful strategy that allows you to attract customers once again to your online shop. To make it work in your favor, provide one single personal offer that will be exclusive and as attractive as possible.
Spoiler Alert! – An AI-powered personalization engine clubbed with Exit-Intent is sure to increase eCommerce retention!
In Closing
The internet is huge. People are browsing through hundreds of websites every week. They come across hundreds of websites offering the same product and services as you. In such a cutthroat landscape, your goal is to stand out among all those others.
To improve your website's retention rate, you must build a relationship with the customers. Make them believe that you are not only selling them but providing them with a personalized experience. This won't just instill trust in them, but it also encourages them to stay on the website even longer – and perhaps even visit more often.