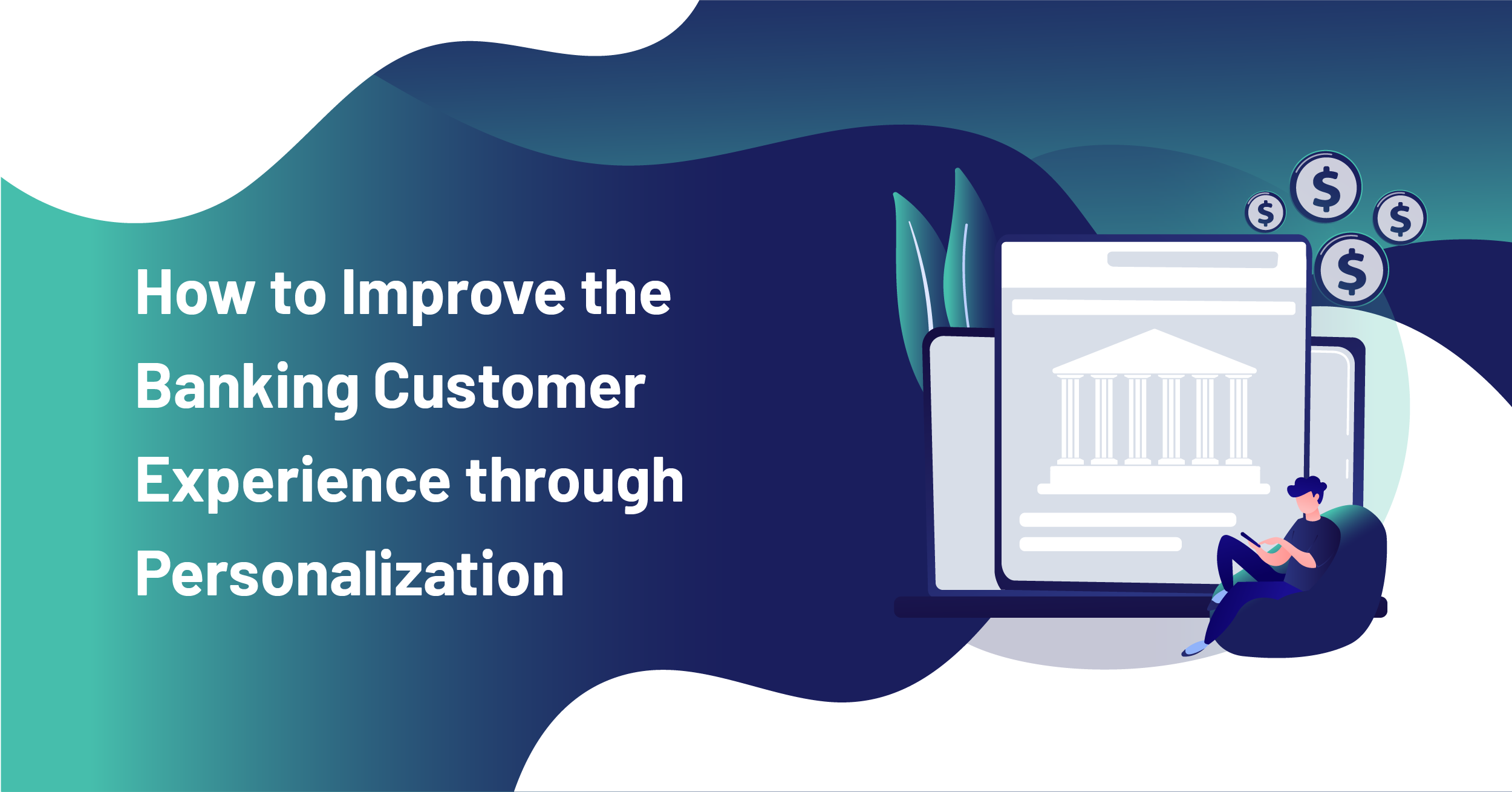 When it comes to managing their accounts and purchasing financial goods, today's clients want a personalized experience and consistent services across interfaces and platforms. They look for ease and value in real-time, anticipatory, and proactive financial solutions that cater to their requirements. To provide a tailored consumer experience, financial firms must mix data, insights, tech, and automation. Avoiding typical product sales pitches in favor of proactive suggestions that are quick and easy to implement and respond to, interaction must be based on real-time changes in customer behavior.
In the banking industry, customer experience is one of the characteristics of service that will become increasingly significant in the future. In reality, turning an essential exchange of services into an affair with high added value is an efficient method to attract new customers and maintain a solid and long-term relationship with existing ones.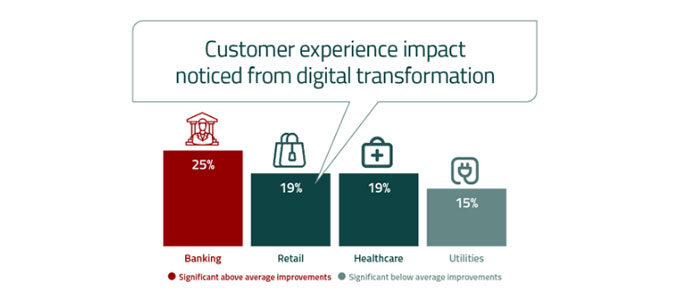 Customer Experience in Banking
The customer experience refers to how a firm interacts with its customers throughout the purchasing process, from marketing to sales to customer support. To put it another way, the customer experience is the total of all consumers' encounters with a company. 
On the other hand, interactions are more than acts or activities in which the customer assumes the agent's position; they also encompass a variety of factors, such as the feelings, emotions, and perceptions that the client has when interacting with their bank. These latter features, among other things, are frequently essential and eventually impact customer judgments and choices. As a result, any bank wishing to provide a superior customer experience in banking must consider both rational and irrational factors to persuade and please customers on several levels.
Importance of Personalization in Banking customer service experience
According to modern marketing trends, people and their demands will increasingly be at the core of businesses and their marketing techniques. This will occur in terms of business and profit reasoning in terms of relevancy. You must not make the mistake of believing that the productivity given by digital experience is sufficient to meet client expectations. In reality, this isn't the case. Personalization and the human factor, on the other hand, continue to be quite essential in the banking industry. 
The digitization of services alone is insufficient. Every institution must come to grips with consumers' increased need for direct and personal interaction, particularly after such a difficult moment as we have and continue to experience.
Enhance the Client Experience in Banking by Personalizing Points of Contact
Email Marketing
Email is one of the first things to customize, as it is one of the most crucial touchpoints for businesses, especially banks. In reality, email marketing is an excellent method for reaching out to clients and speaking individually, so delivering formulaic messages is a waste of time. Over the previous year, 78 percent of marketers have noticed increased email interaction. 
The consumer must get an email with material tailored to them and that they may even select; this allows the receiver to make internal decisions that alter the video's storyline and make the customer experience surprising and immersive.
NLP Chatbots
Compared to other industries, the financial services business has been hesitant to adopt technology-driven personalization. According to recent research, 94 percent of financial institutions cannot deliver on the promise of personalization. With the development of mobile-only banking, banks must become more customer-centric and use modern technologies like artificial intelligence (AI) to achieve scaled customization. 
According to research published by NPR and Edison in 2019, 24 percent of individuals in the United States possess an intelligent speaker. This figure is expected to rise over the next decade, and banks may take advantage of it by including chatbots and speech bots into their customer support processes. They also risk wasting millions of dollars on futile speech interface developments.
Boost Personalization Through Improving Customer Service
Enhancing customer service is another technique to improve the customer experience via personalization. Every consumer wants their bank to respond quickly when they have an issue. Artificial intelligence is an intriguing technology to leverage to provide this type of service, mainly if it is used to customize client assistance. As a result, intelligent chatbots are one of the most intriguing uses. 
Intelligent chatbots are ideal for providing rapid and effective responses to users because they can learn from consumers' discussions and behaviors and, as a result, predict their demands and requirements in the future. 
Artificial intelligence technologies, such as those at the heart of intelligent chatbots, on the other hand, are great for gathering data about consumers and improving their experience by listening and connecting to them.
Personalization Entails Taking Action
Personalization may also improve customer experience by allowing banks to become accurate, proactive participants, revamping critical areas of their company to match consumers' wants even before they express them.
As a result, the bank may plan and adjust its offer based on the financial profile of the particular customer. Many institutions have begun to give personalized reporting services, among many other things, by increasing client information, thereby playing a beneficial consulting role in developing the company and establishing the connection of trust between customers and lenders. 
You may also utilize user monitoring to improve your website, eliminating bottlenecks and improving the user experience, even before customers raise complaints, which is a natural part of the customer experience.
Conclusion
Leading banks are attempting to revolutionize connecting with clients, and personalized banking is becoming a reality. Banks that accomplish scaled personalization will see considerable performance improvements and constitute a formidable barrier to decentralization. Institutions that respond quickly to the issue and offer real end-to-end personalization will gain a significant competitive edge. Time, on the other hand, is essential. The moment to act is now for those who have not yet begun their trip.
RecoSense
With an AI-first approach and strong expertise in AI frameworks, RecoSense is a one-stop partner for end-to-end Data Intelligence Solutions. Our industry-unique cognitive computing platform based on Natural Language Processing and Machine Learning frameworks offers Intelligent contextual interpretation of the Content & Users.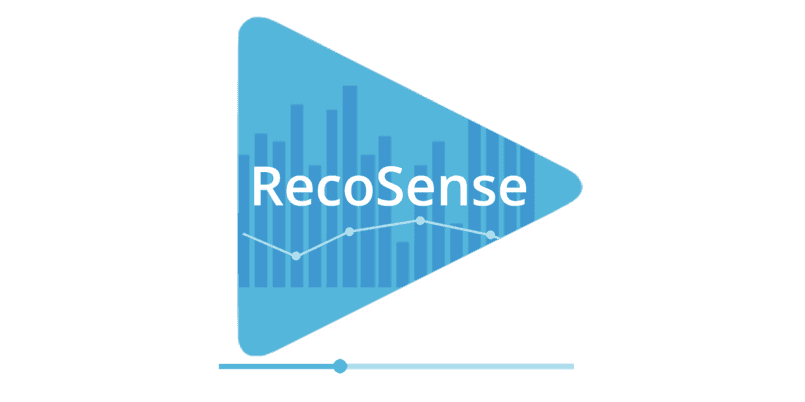 AILAB