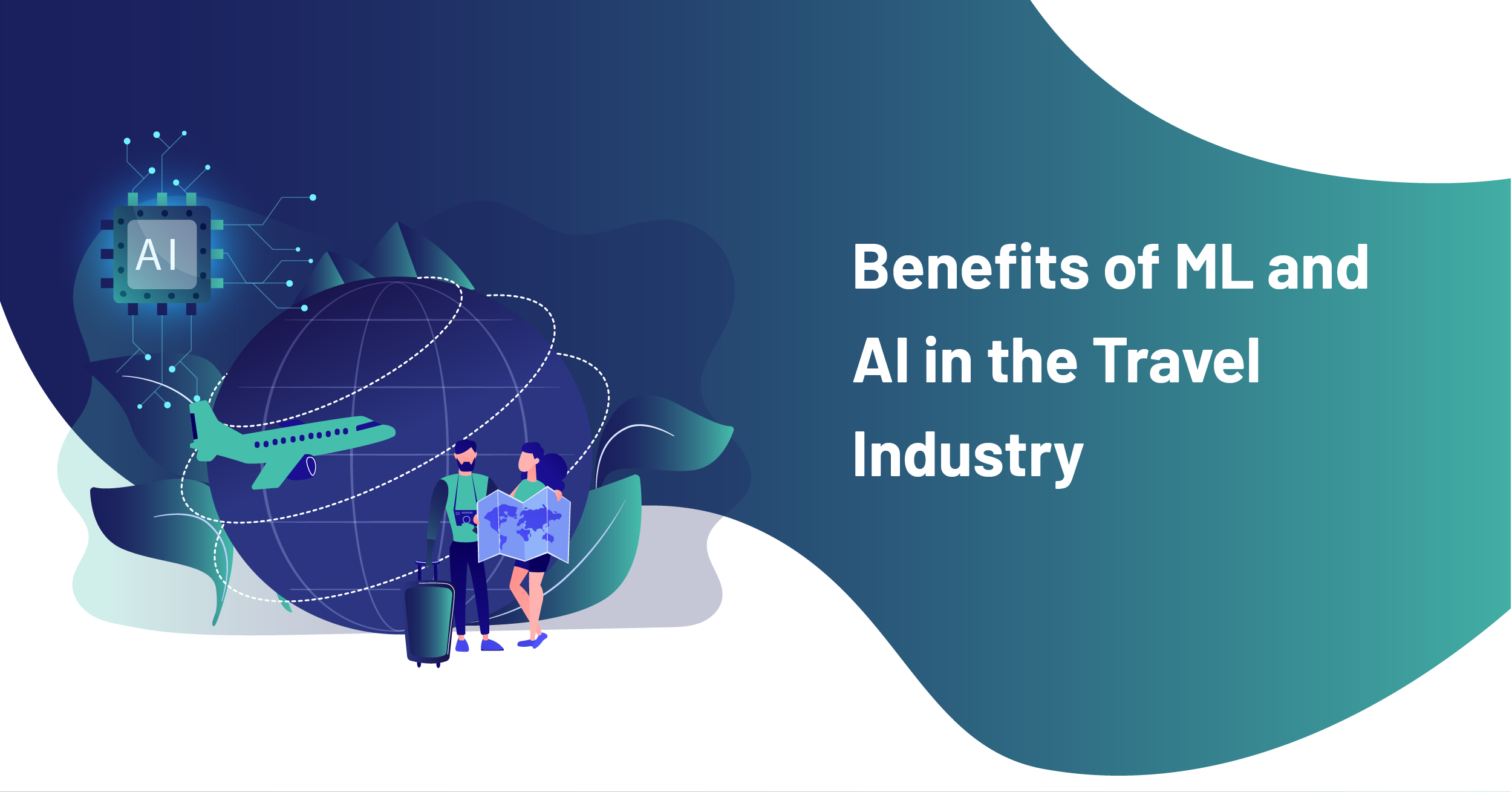 December 29, 2021

RecoSense
Technology in the present times has become indispensable and plays a vital part in the way we learn, work, shop, interact and even travel. Also, as travel is one of the quickly-growing industries, it remains greatly influenced by technology and Artificial Intelligence, to be more specific. 
In addition, machine learning and Artificial Intelligence in the travel industry carry the power to benefit it by helping to simplify and automate numerous tasks conventionally executed by humans and decrease the scope of manual error. 
It is why the travel industry is leveraging the advantages of AI technology to foretell travel options, render personalised travel assistance tailored to traveler requirements, enhance customer assistance, and make in-trip and post-trip demands administration more manageable. Therefore, we can say AI in travel and tourism can help make the travelling experience more comfortable and convenient for travelers.
Understanding the Scope of AI within the Travel Industry 
Artificial Intelligence has existed for years, but it is only recently that networks and other computers have grown superior and stable enough to carry out complicated jobs without human assistance. This concept strongly relates to the automation ideas where there is no human intervention. 
Also, the potential for Artificial Intelligence to accomplish jobs that have traditionally needed human cognitive function has made it particularly beneficial for those in the travel industry. Moreover, AI in tourism potentially eliminates manual error and enables tasks to get executed immediately, at any time of the day.
In addition, many resorts and hotels depend heavily on rendering exceptional client assistance to build their reputation. For instance, you can use Artificial Intelligence to ensure quick response times even in staff absence. 
Use of AI and ML Solutions to Assist Clients
The role of Artificial Intelligence (AI) within the marketing world has grown exponentially over the past few years, and almost every business sector adopted this machine learning in their business operations. It is no different in the tourism industry.
Mentioned hereunder are some ways through which travel intelligence and machine learning solutions can delight customers. 
1. Chatbots 
For hotels, resorts, and other companies in the tourism business, one of the most impressive uses of Artificial Intelligence and machine learning is for serving clients online. Hence to render clients with prompt assistance every time, the tourism industry use AI-powered chatbots on their websites, social media platforms and instant messaging apps.
Also, using AI and machine learning-based chatbots for real-time assistance is a transcendent way to save time, expenses and improve efficiency. In addition, these chatbots can be a beneficial tool to assist with all tour arrangements, present instantaneous responses at any time of the day on hotels, flights, transportation facilities and entertainment places at the trip destination.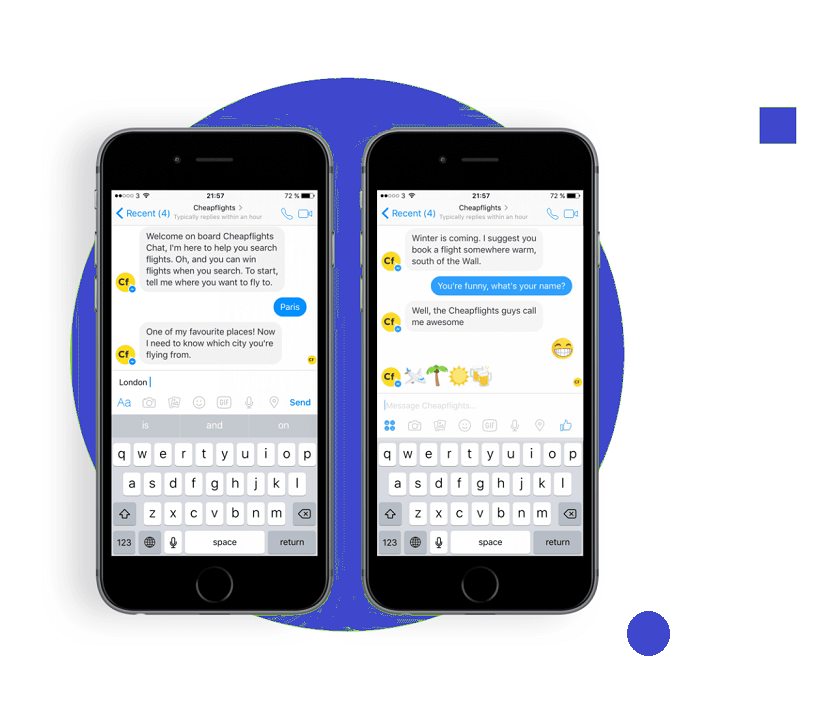 Source: JWT Intelligence
2. Personalisation
According to a recent report, approximately 30% of tourists use smartphones or laptops to plan their forthcoming tours. Moreover, 60% of passengers are not worried about a guide for their journey as online voyage apps help them in their entire trip.
An intelligent AI-powered travel app can plan according to your preference. In addition, various brands in the travel industry are spending on Artificial Intelligence in travel and rendering personalised assistance to their travelers as per their requirements.
Moreover, the companies additionally offer complimentary assistance like hospitality, food and drink and other services during their visit. Therefore, Artificial Intelligence enables travel agencies to render enhanced assistance and thus draw many clients. In addition, AI technology in travel offers clients many opportunities to visit, try adventurous exercises, and much more. 
3. AI-Content Intelligence Recommendation
Oftentimes, travellers are overwhelmed with the information once they enter the travel website or app. On the other hand, it's quite a challenge to respond to customers' increasingly complex expectations in a correct manner. Hoteliers and travel providers that incorporated AI & ML in their business have an ace up their sleeve – by harnessing the big amounts of data, companies can investigate customers' behaviors more closely and ultimately come up with the customized offerings.
Digital footprints of each customer on the travel platform allow the system to understand needs, budget and preferences of each customer, and suggest deals that would be a good fit. Delivering the right recommendations at the right time will help reinforce customers' loyalty, keeping them coming back again and again.

The AI-empowered recommender systems can be fed either history data like the traveler's previous bookings, behaviors or real-time data. For instance, when the person opens the email newsletter, it sends back a signal to a data scientist to incorporate that in the next touch.
For example, Utrip PRO is a well-known travel company that uses machine learning algorithms to associate companies and businesses within the travel and tourism business and create targeted client travel recommendations.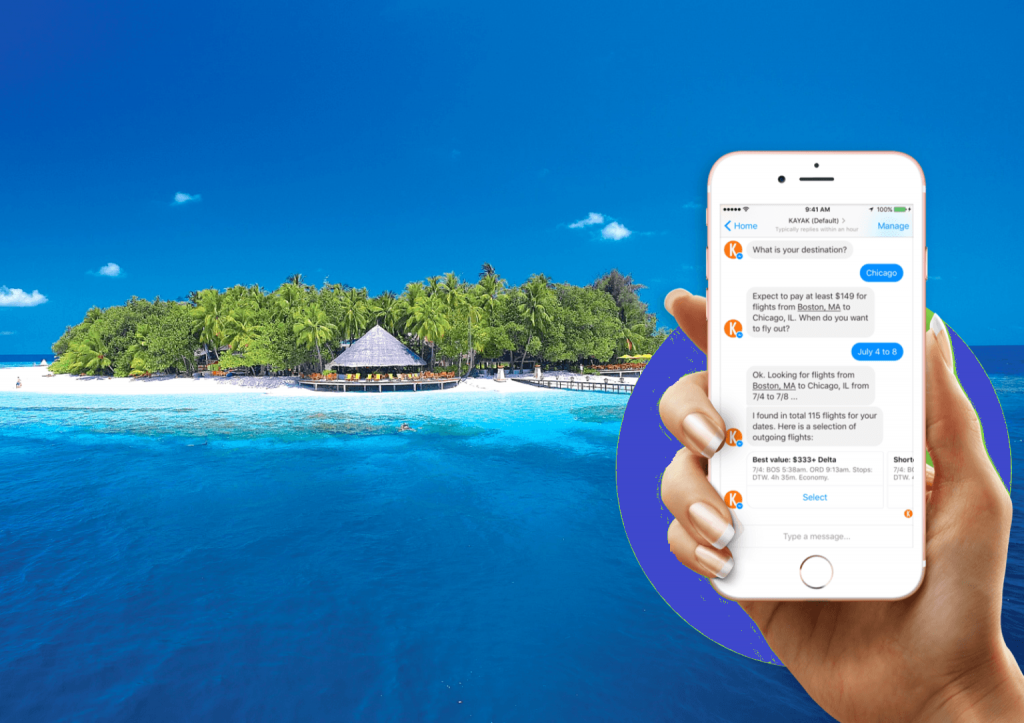 Additionally, flights, car rentals, hotels and sightseeing can all get organised and scheduled from a one-stop travel portal. Moreover, AI travel platforms not only improve the user's personalised experience; in most situations, they also save money and time. 
4. Traveler Profiling
Delivering a great customer experince requires an integrated data collection system. Humans will always need time and, presumably, make a few errors when sorting through and interpreting large amounts of data. Artificial intelligent networks can do the equivalent job much quicker, at a decent rate and with zero mistakes. 
A widely prevalent and efficient use of Artificial Intelligence within the travel and tourism industry is gathering and processing data and assisting in traveller profiling to shape business strategies and draw conclusions about traveler requirements.
The Presence of Machine Learning and Data Analytics in the Tourism Industry
With a comprehensive number of everyday transactions, including various client segments, operators, and assistance providers, travel portals across the globe create a lot of data. It is why travel companies leverage machine learning and Artificial Intelligence to understand the diverse requirements of modern travelers. 
Also, with AI-enabled real-time insights on client behaviour, tour businesses are optimising their applications to extend a profoundly personalised and effortless user experience in every AI travel agency. 
Below are some of the top machine learning and data analytics to better understand travel analytics in the tourism industry. 
1. Predictive analysis
The increasing role of social media in changing travel habits and destinations makes it a significant powerhouse of travel-related acumens. Nevertheless, controlling social systems is a gigantic task undertaken by manual efforts. It includes millions and billions of travel articles, photos, tips, and itineraries posted every day. 

Predictive analytics enable companies to understand the duality of these posts, whether they are negative, positive or neutral. It can further help understand the overall behaviour of a client demographic and what they would most likely fancy from their travel agency, air carrier, hotel or other trip providers. 
2. Client segmentation
Gaining client goodwill in the travel and tourism industry is not easy. Before settling on an operator or service, tourists usually look for genuine feedback and reviews from other travellers online. 

Therefore, travel businesses need to control the social signals and focus on customer segmentation to understand what users are saying about their service. In addition, customer segmentation assists business owners in segmenting analysis. It aids in understanding the client's viewpoint of their brand. 
3. Hyper-targeted marketing campaigns 
AI and machine learning can help travel businesses track what clients speak about their company and further target potential customers through hyper-targeted marketing campaigns. These campaigns will help identify problems and fix them to enhance customer goodwill. 
4. Analytics 
Advancements in AI and machine learning now present travel companies with the analytics to limit disruptions before they happen. This real-time disruption analytics can help companies better assist their travelers and improve their services.
Final Words 
In a nutshell, Artificial Intelligence (AI) holds a thriving role in the evolution of the travel industry, offering various opportunities to improve the travel experience. From the customer viewpoint, AI and machine learning make it more manageable for users to find the relevant data, get more customised transactions, make more well-read choices and get a more enjoyable traveler experience. 
In addition, from the business perspective, Artificial Intelligence carries the power to enhance operational profitability within all areas of the tourism industry, decrease running expenses and help generate more income for the travel business.