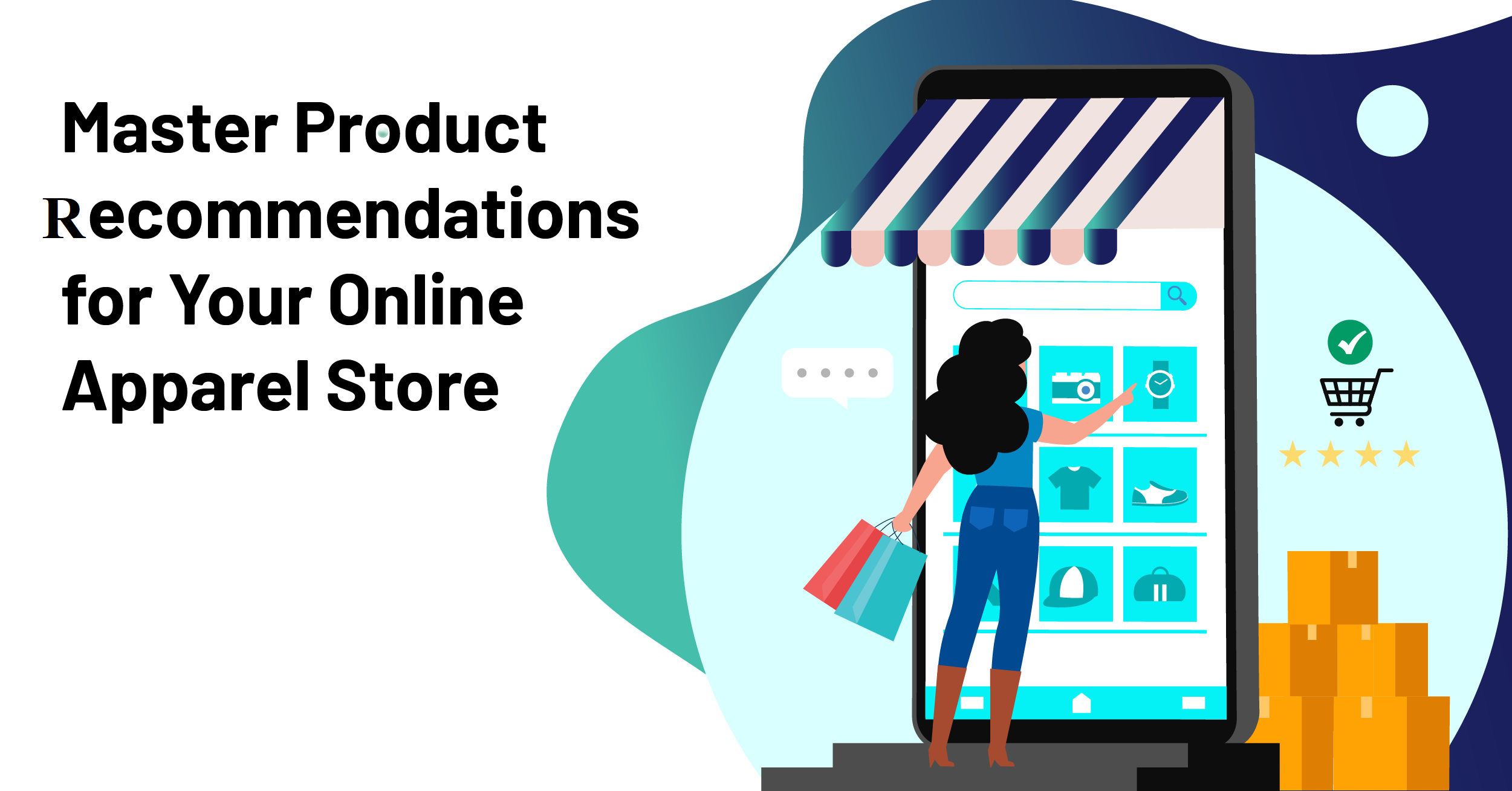 Today, almost every online apparel store employs an eCommerce product recommendations engine. Anyone who has visited an eCommerce site has almost certainly seen product recommendations. This technology, based on product recommender systems, combines acquired data and predetermined algorithms to accurately predict and display the products or services according to the customer's needs and preferences.  
Any online store that wants to enhance engagement, customer experience and satisfaction, conversions, and revenue at scale must implement product recommendations successfully.
What are the Benefits of using a Product Recommendation Engine for your Online Store?
At their heart, recommendation engines are information filtering systems that deploy algorithms and leverage data to suggest the most relevant product to the users based on their preferences. Here are some benefits of utilizing a recommendation engine for your online store:
1. Target Users With Relevant Content
Recommendation engines can evaluate a user's current preferences and their past purchases. After analyzing the real-time data, it delivers relevant product recommendations to shoppers as they shop.
2. Drive More Traffic and User Engagement
It improves the website traffic by directing visitors to your site through several engagement strategies like product recommendation email links and audience-targeted blasts. Additionally, it keeps the customers engaged by encouraging them to dive deeper into the product range without conducting several searches.
3. Enhanced Customer Experience and Satisfaction
It lets customers discover and choose products on a single platform without looking for another one. Furthermore, customers feel more valued when they receive a personalized user experience on a website tailored to their specific demands.
All these factors help the online store drive more sales and revenue. You should analyze these metrics to evaluate a recommender's performance:
Click-through rate for engagement

The number of products viewed during a session by customers actively using recommendations

The conversion rate for users that clicked on recommendations

Percentage of cart abandonment rate

Percent of revenue from recommendations out of the total revenue
Best Product Recommendation Practices for your Online Apparel Store
Here are some tried and tested eCommerce business product recommendation strategies that you must implement on your online apparel store.
Product Recommendation Practices Based on Website Page Content
1. Home Page Recommendation
The 'Most Popular' tactic, which highlights bestsellers to new site users, is frequently used for recommendations on the homepage, which is the main entry gateway for site visitors. Returning visitors should be guided towards the fashion and apparel products they were previously interested in using a personalized strategy, such as affinity-based or recently viewed items.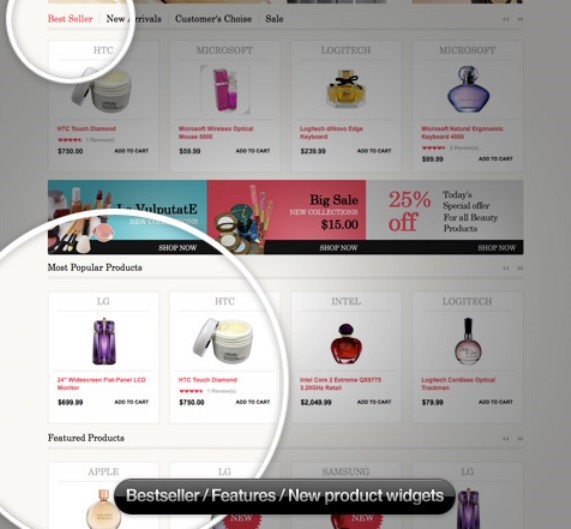 2. Category Pages Recommendation
A sound recommendation practice involves displaying the 'Most Popular in Category' clothing products to showcase products for both new and existing customers on these pages. Moreover, including the 'Customers also like' recommendations allows you to display the products belonging to the same category or brand.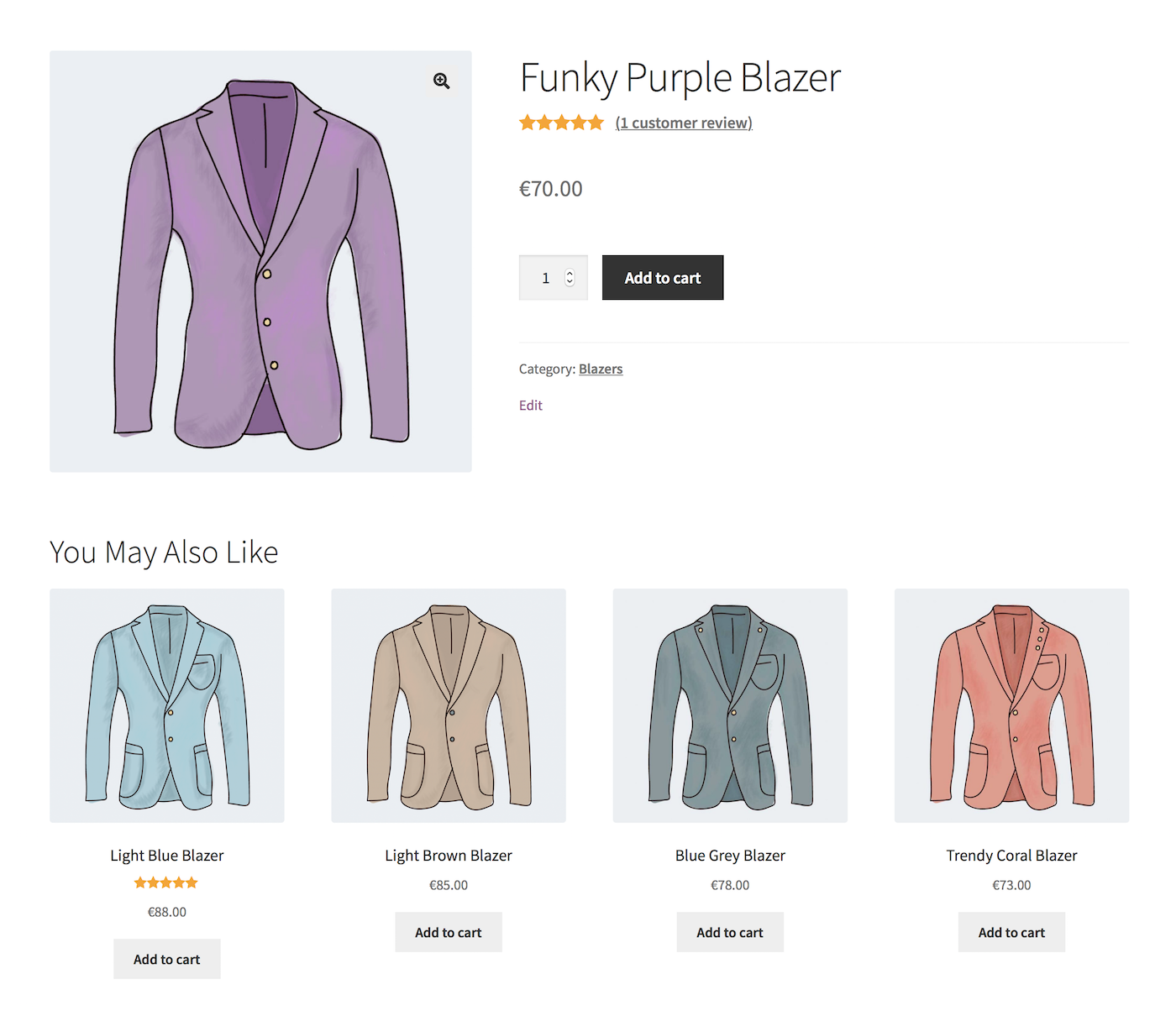 For example, if you buy or add-to-cart a shirt from a particular brand, the recommendation engine will spotlight other products from the same brand purchased by other customers.
3. Product Pages Recommendation
For product detail pages, the 'Similar Products' recommendation tactic is a great choice. It enables you to present similar products like jeans or T-shirts from different clothing brands to the customer. Additionally, you could include a 'Frequently Bought Together' recommendation if the user has added any product to the cart. It will help increase the average order value (AOV) from the customer.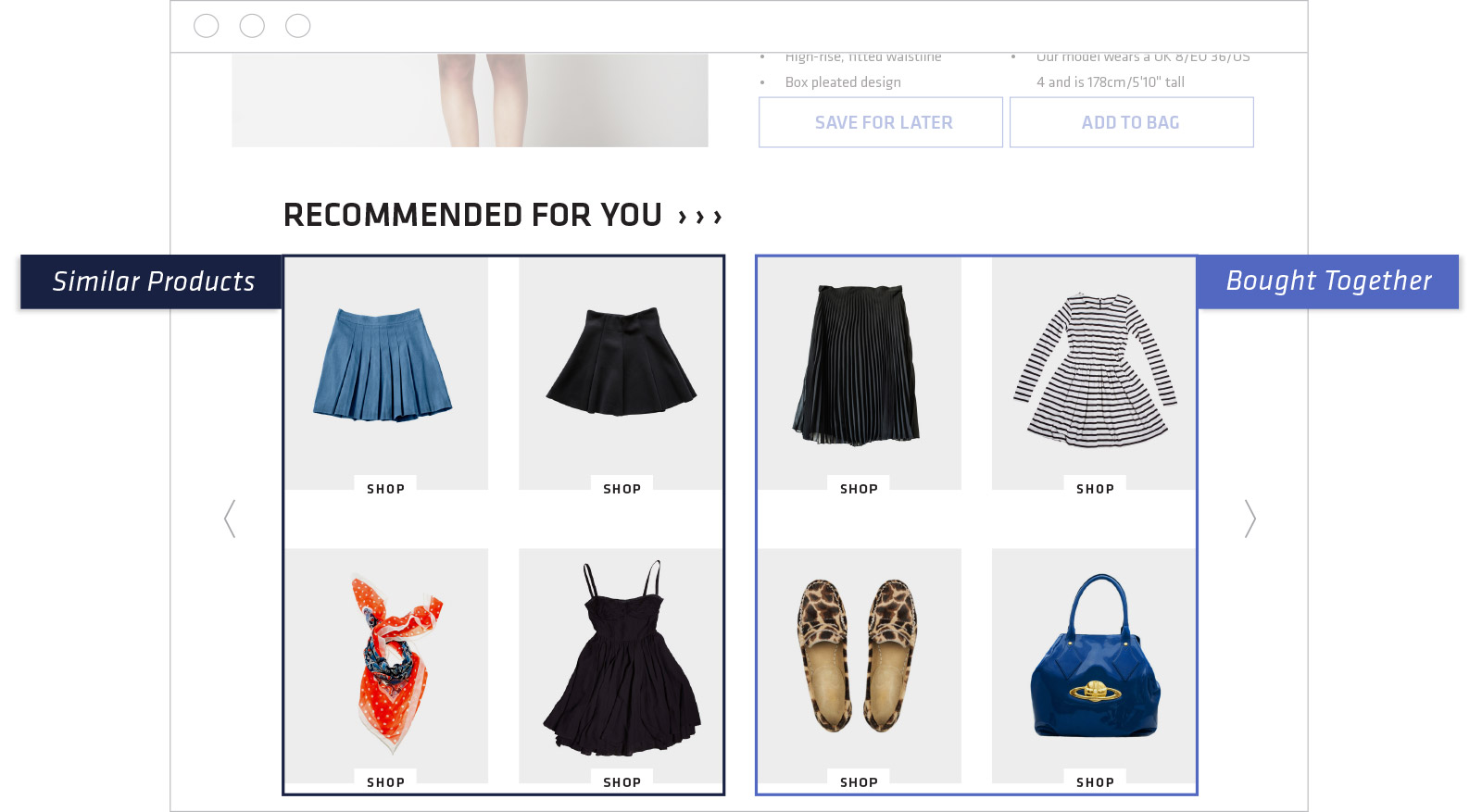 It depends hugely upon your marketing strategy the type of recommendation you want to display on your product detail page, but make sure the strategy behind it is relevant for the customer targeted. If your online apparel store offers clothing from various well-known brands, you may find that some of your customers are devoted to specific labels.

Personalized Recommendation
Delivering a personalized buying experience enhances the overall customer journey. Personalizing category and product pages ensure that each customer gets presented with the products that pique their interest, resulting in increased add-to-carts and lower bounce rates.
Personalized recommender plugins display different products to each user depending on their previous purchases and browsing activity. They focus on how similar products are, on average, to the past 'n' number of products a user has browsed. For example, if you purchase a size 'M' T-shirt, the next time you visit the site, the system will automatically display other related collections with size 'M'. 
In-Cart Product Recommendations
The checkout page or in-cart recommendations must be placed strategically since the cart is your final chance of raising the average order value and volume by cross-selling to the customer.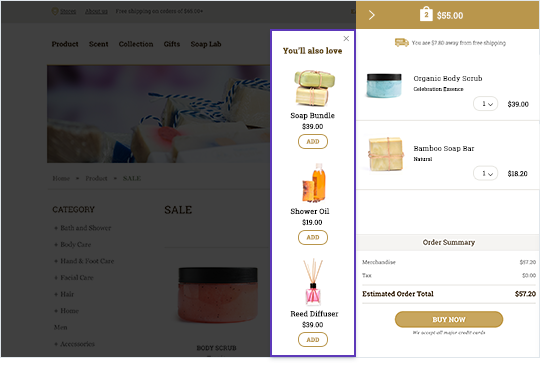 It's preferable to show things that the customer could be interested in, depending on what's in the cart at this point. For example, you could recommend the best-selling or 'Bought together' category T-shirt or shirt when the user adds a pair of trousers to the shopping cart.

The Bottom Line
ShopSense is an AI-powered Buyer Persona and User Engagement platform that enables marketers and eCommerce merchants to make product discovery as intuitive as possible. It comes with the following capabilities:
Unique Buyer Persona: Transform your visitors into customers with an automatic product tag widget for each user profile on the site and monitor the sales funnel stages.
Automated Product Discovery: For cross-selling and up-selling, use semantic search to comprehend the intent behind queries and product recommendation bands.
Hyper-Personalization: Witness a personalized product recommendation experience with upsell bands and bundle products, thanks to AI integration.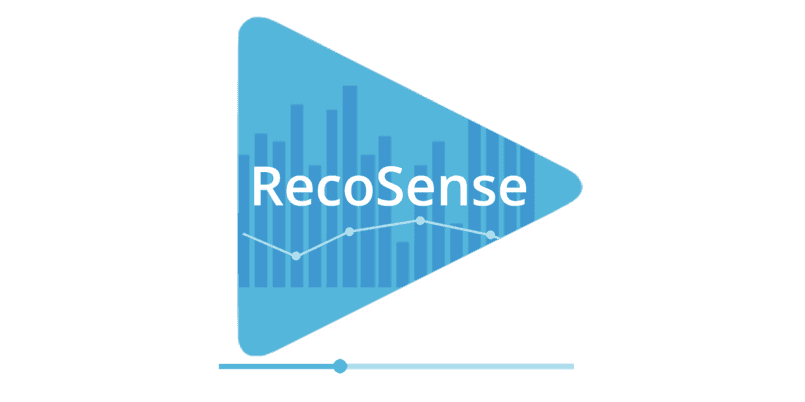 AILAB