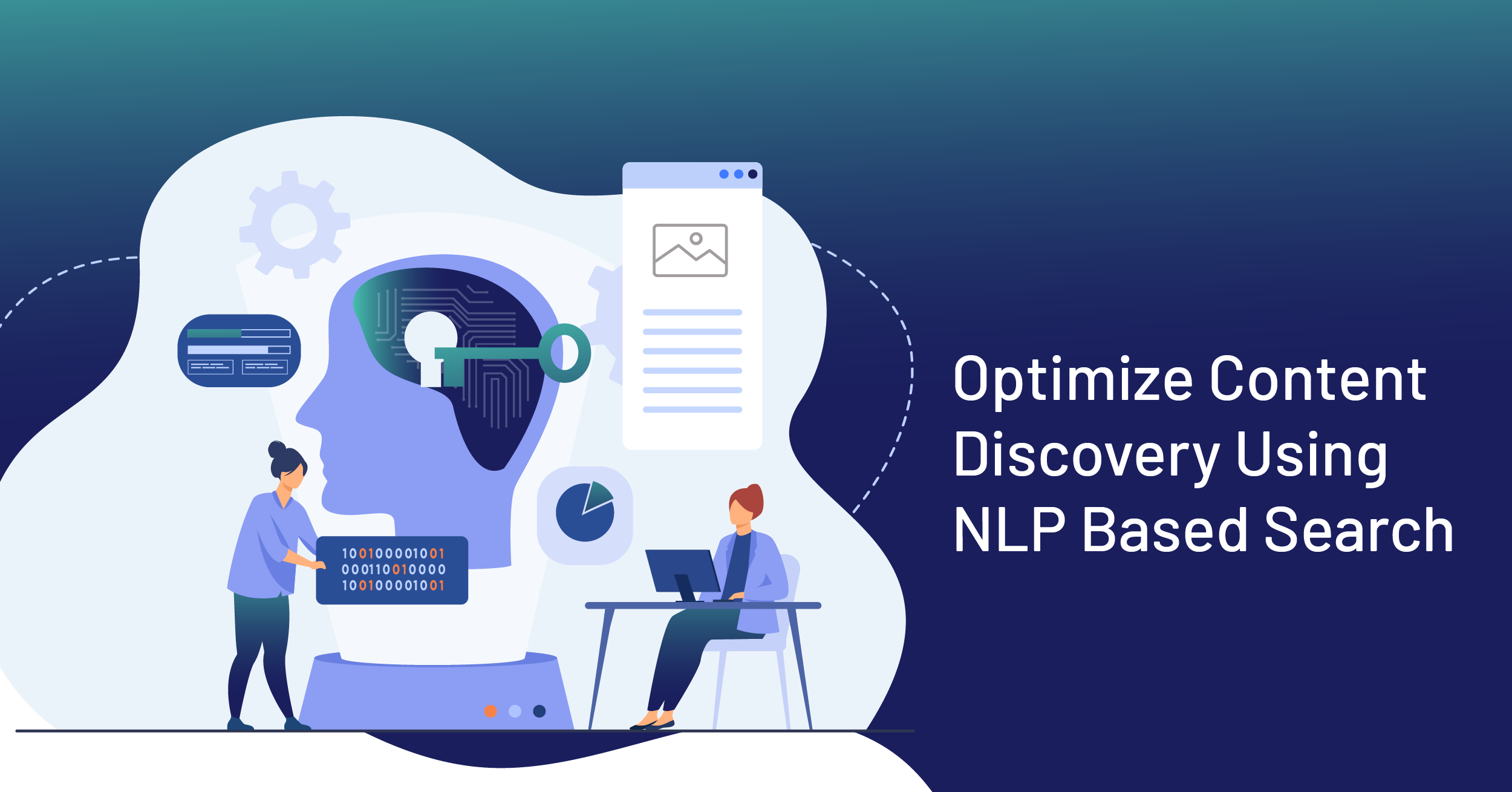 September 18, 2020

RecoSense
Digital media has seen exponential growth in users and content over the past few years. The online user traffic to OTT platforms has taken a steep jump and the market is expected to go up from the current $104 billion as recorded in 2019, to a whopping $161 billion in 2020 with an annual growth rate compounding at 55%.
When on a media streaming platform, the users not only look for premium and engaging content but also look forward to immersive user experience. Hence, online platforms need to engage, retain, and regain users with their content and user savvy features. Let us dive deep into how NLP based search can help online platforms to engage, retain users with optimized content discovery.
What is Search?
In basic terms, search is a process of retrieving information based on input provided by the user. Searching in Google is a common phenomenon for somebody in today's day and age but earlier, search wasn't as optimized as it is now. The traditional way of searching was straightforward but cumbersome. It accepted keywords from users as input and returned a list of content that contained the keywords or phrases that it had been fed. Moreover, it expected users to type in logical keywords like AND, OR, NOT, etc and took them very seriously while trying to retrieve germane results.

Traditional methods were more focused on the keywords being entered, rather than the user intent. Moreover, the egregious errors and junk results would worsen the search performance in case the data was not structured or indexed.

So, over time as technology progressed, search did too, and with the advent of AI, soon we reached the era of NLP in search.
The Impact of Natural Language Processing on Search
How great would it be if a user could just tell the search engine what they wanted to search for, in human language and it would understand and retrieve the content for them? Well, that is NLP in a nutshell.

Natural Language Processing is a branch of artificial intelligence that enables computers to understand and interpret human language.

The introduction of NLP in search meant that a user could type exactly what was on their mind and the machine would interpret the search request not just based on the keywords but the user intent and retrieve relevant data based on a plethora of factors like search history, user preferences, etc.

In the last decade or so, natural language processing has been a path-breaking discovery and has revolutionized the way search on the internet works from mere keyword-based search to a search focused on the user intent and the context of the keywords.

NLP is the reason a lot of us find exactly what we are looking for even if our search request doesn't have the exact keywords.
Know, What is Content Discovery?
Content search is relevant in case you know exactly what to find, the accurate keywords to put in the search string. Content Discovery comes in to play when content is retrieved considering more than just the keywords. The results returned may be content based on context, topic, common searches, repetitive searches, etc. The goal of content discovery can also be achieved from related or suggested content based on the search made.
How has NLP Based Search Revolutionized Content Discovery?
Natural Language Processing has brought about increased search relevancy in content discovery. It has enabled a semantic search yielding optimized search results that are pertinent to what the users are looking for.
Today, if you search Google which has a search engine powered by NLP, for a word, say "NLP", the search engine recognizes the fact that NLP is related to the phrase "natural language processing". This is because the search algorithm considers search made by previous users and articles that they found relevant, so Google returns a set of ranked websites with relevant content, an information card, and a set of related topics or phrases.
Natural language processing has been a game-changer in the way the world searches by providing search based on:
Relevant Topics

Context of the keywords

Related content

Previous history of the user

Global history around related topics

Auto-correction and suggestions while typing the keyword

User personalization

Difference is spellings
NLP based semantic search is a game-changer for content discovery and helps yield content that the user is looking for, rather than results that the user may have simply typed for.
Features of NLP and its Impact on Search Experience
1. Personalized search experience for the customer
The focus span of an average user today is about 8 seconds. Simply put, your platform has a time span of 8 seconds to either engage the user or he/she will move to another platform. The easiest yet most effective strategy is to provide the user with the content they are looking for as soon as possible.

Content discovery can be enhanced by features like :
Auto-correction and suggestions customized for the particular user
Accurate recommendations based on the profile of the user
Ranking of results following their preferences and interests.
Personalized suggestions: A lot of users tend to drift away from the platform if they see a "no result" in response to their search keyword. Replacing a no result page by personalized suggestions is more likely to keep them hooked onto the platform.
Tracking what the user searched for, how engaged did the content keep them, and map out viewing patterns from their search history.
Language preferences: Many users prefer content in a language of their preference, and giving them that language preference automatically as a result of an in-depth user profile is a sure shot at winning their hearts.
Personalization using NLP not only makes content discovery appealing but also interactive and engaging.
2. Automated generation of metadata as opposed to manual metadata generation.
Content structuring: As a platform owner, it is imperative to have the vast amount of content available on your platform, be put in a structure that makes it easy to categorize content based on various factors like genre, format, duration, artists, etc. Being able to create this catalog of content enables it to be filtered and retrieved at will in accordance with the specific needs of the user.
Allowing filters and sorting options: Having metadata allows the platform to provide the user with the option of viewing content based on filters, sorts, etc. that adds efficacy to the content discovery experience.
SEO: Search engine optimization is used to improve the visibility of your website in google search results which leads to improved content discovery. Crisp and correct metadata helps with SEO.
Having metadata generation without human intervention is just the icing on the cake. Automated category detection, dynamically updating metadata, and multi-tier relations between user and content, all powered by knowledge graphs and an advanced NLP algorithm. This not only makes everything facile but also optimizes content discovery multi-fold.
3. In-depth Analytics
For a user, the search engine of the online platform is their door to content discovery. Ensuring that their search is optimized is essential to the success of a digital media platform. NLP analytics achieves that through:
Analyzing global and local trends: When a user searches for content, personalized content may not always make the cut as in many cases, the user may be looking for content that is trending or recommended by a peer. To achieve such optimal results, NLP based search can be used to track the user behavior dynamically while giving importance to the content that is popular in the user's area based on collective input from a large number of users' and location data.
Keeping a tab on how well the search performance is, is also key to improving content discovery. Evaluating performance over a timeline is also beneficial in the long run to achieve the expected level of engagement and conversion on the platform.
4. Automating the marketing strategies
Content Discovery is not limited to the search engine that your platform offers. It also has a lot to do with how well your content is marketed based on the search that a user made.
NLP based search achieves this through:
Push notifications of related content: When a user tries to search for a particular piece of content but in vain, there is a high chance of regaining the user as a viewer in case a personalized suggestion list is sent to him/her via email or push notifications.
Email notification if the search result is launched later. In case the piece of content being searched for is launched later, the user can be informed about the same.
Notification in case a new product is launched in the category of the user's choice.
Such automated marketing strategies not only act as a follow-up but also bring to notice content that a user may be interested in, which in many cases leads to a domino effect by word of mouth and increased viewership.
Advantages of Incorporating Natural Language Processing in On-site Search
Provides relevant data while reducing the overall time for content discovery.
Faster content discovery also leads to longer user sessions and increased engagement.
More immersive user experience leading to better conversion rates
Suggests relevant Recommendations to reduce "no result" pages or junk results and hence encourage users to browse through similar content.
Reduces inefficiencies and inconsistent search results.
They work well with unstructured data and yield high customer satisfaction
Consider all the above advantages that an NLP based search technique can provide to take content discovery on your platform a notch higher and in turn lead to a higher search experience, conversions, longer user sessions on the platform, increased revenue. It is a bonus if the tool you are working with as a brand is customized to your industry.
Recosense provides just the right product that provides all the above features. With expertise with several platforms and over 50 million users in a month, a highly trained AI engine to deliver unmatched user experience, and a dedicated 24/7 managed service for uptime, SearchSense is a tailor-made tool to be customized to exactly fit the requirements of your digital media platform and take customer experience to a whole new level.
RecoSense
With an AI-first approach and strong expertise in AI frameworks, RecoSense is a one-stop partner for end-to-end Data Intelligence Solutions. Our industry-unique cognitive computing platform based on Natural Language Processing and Machine Learning frameworks offers Intelligent contextual interpretation of the Content & Users.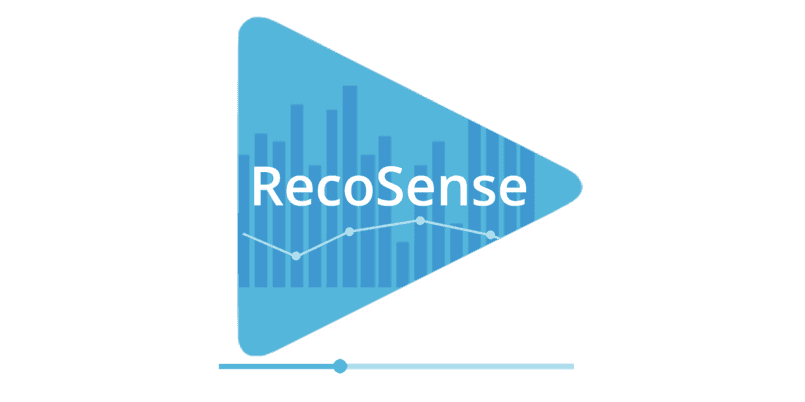 AILAB