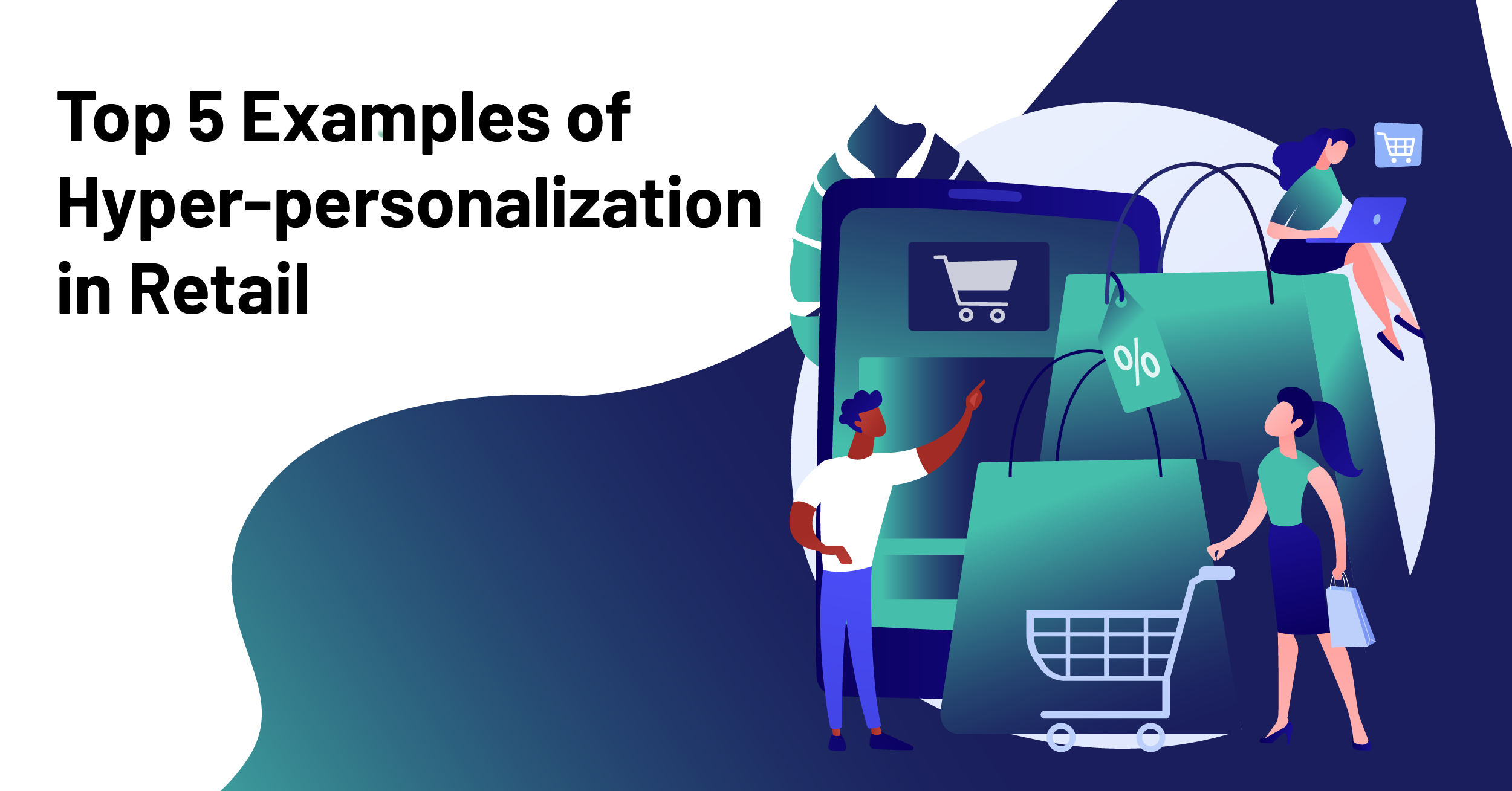 August 23, 2021

RecoSense
Gone are the times when you could simply segment your customers into one category and carry out conventional advertising campaigns. Techniques of mass marketing are no longer effective. Instead, customers want personalized experiences and solutions that are suited to their specific needs.
Customers' behavior and shopping habits have evolved dramatically in recent years. Other considerations have been pushed aside in favor of convenience. Customers have begun to expect retailers to provide a better omnichannel experience.
The need of the hour is personalization in retail. Being a retailer, you must give heed to changes in customer behavior and preferences and implement hyper-personalization marketing campaigns to fine-tune your customization strategy to match their needs.
5 Examples of Hyper-Personalization Done Right
Here are the best examples of how big brands are harnessing hyper-personalization strategies to win over customers and serve them the best way:
1. Stitch Fix Personalized Clothing Styles
Stitch Fix is an online retail platform that provides customers with personal stylists that assist them in finding apparel that matches their particular style preferences. Customers are surveyed to determine their style and preferences, after which a stylist picks and chooses five products for them. Then, the products are shipped to the customer, where they may try them all out and only pay for the ones they choose. 
Stitch Fix emphasizes the need for consumer feedback for effective product recommendations so that the firm may continue to learn what works and what doesn't.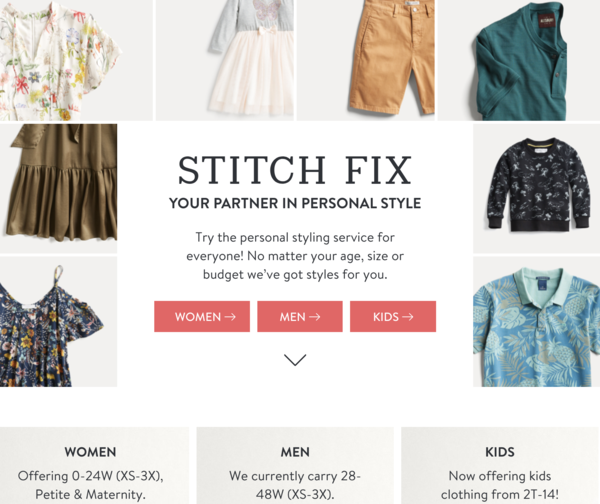 This way, a brand could develop a hyper-personalized experience over time by formulating a business strategy that asks customers for their preferences and delivers the perfect product for them.
2. Naked Wines Recommendation
Naked Wines is an eCommerce platform that sells wine. To increase sales and customer retention, the firm employs a unique hyper-personalization technique.
Customer reviews are collected to personalize the wine tasting and purchasing experience. When you evaluate the wines you drink, Naked Wine leverages the information to suggest more wines they believe you'll enjoy.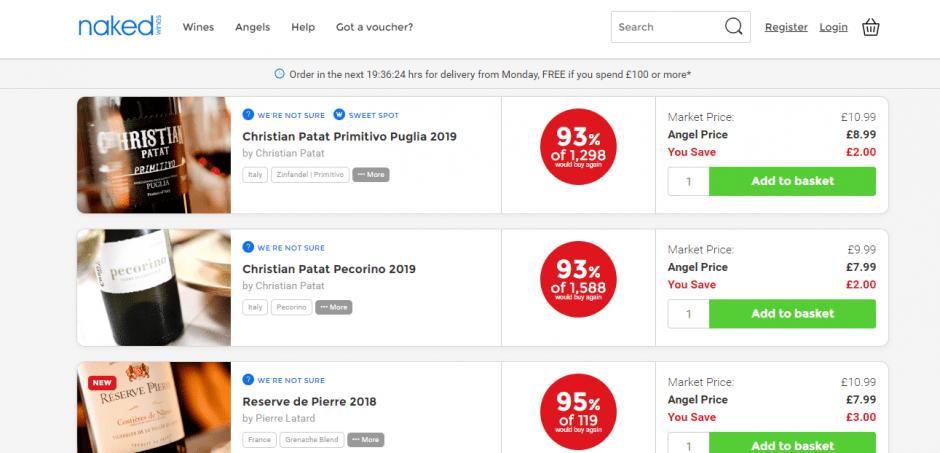 The customer data gathered is fed to the personalization engine for displaying better wine recommendations to the users. Naked Wine additionally personalizes emails based on consumer feedback and purchase history. You'll get product offers and promotions tailored to your tastes and budget.
3. Amazon's Customized Homepage
Amazon has taken complete control of the ability of customers to engage with its website, thanks to its enormous inventory and several subscription options. Amazon also delivers a customized homepage for every customer based on their previous purchasing behavior, preferences, wishlist, and cart. Predicting a customer's wants makes it simpler to locate what they want and uncover new products.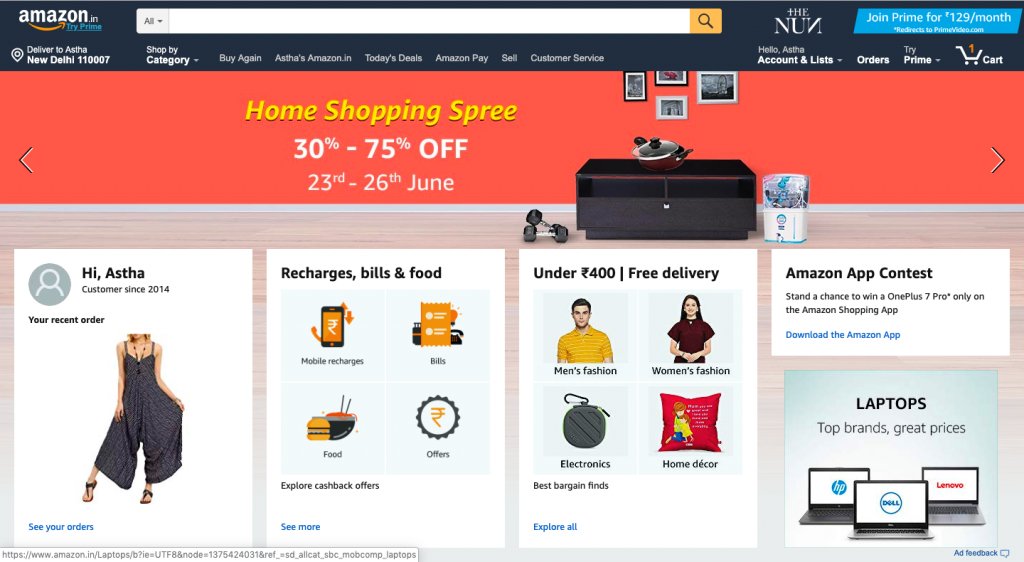 Amazon collects this information using predictive analytics. The company leverages both historical and real-time data to develop a strong understanding of its consumers. It then employs hyper-personalization marketing campaigns to enhance customer experience and satisfaction levels.
4. Vi Uses Real-time Data to Send Notifications
Vi is a virtual running coach and a digital fitness training application. Customers are enticed to participate in daily exercise and fitness programs thanks to their hyper-personalization technique.
To customize its users' fitness routines, Vi utilizes AI and real-time monitoring. When you sign up with Vi, it gathers personal information as well as your fitness goals. The app records your running pace, distance covered, and heart rate to personalize the workout recommendations.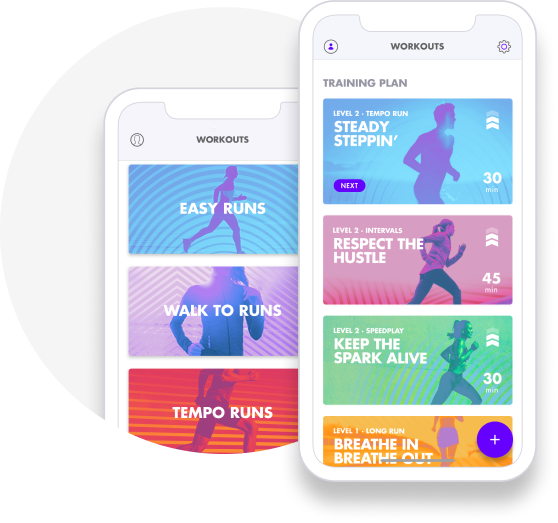 Vi utilizes this real-time data to send notifications to users regarding their workout activities, health condition, and performance. This personalization has reaped multiple benefits like improved customer loyalty, conversion, retention, and positive customer feedback, for the company. 
5. Care/of Product Recommendation
Care/of is a subscription service that delivers a portable package of high-quality daily vitamins to its customers.
Customers are requested to undergo a quiz about their lifestyle and aspirations, after which they receive a personalized list of daily vitamins and water-soluble supplements to take. Care/of presents detailed information regarding the reasons behind its vitamins and supplement recommendations, while the final decision about the consumption amount staying with the clients.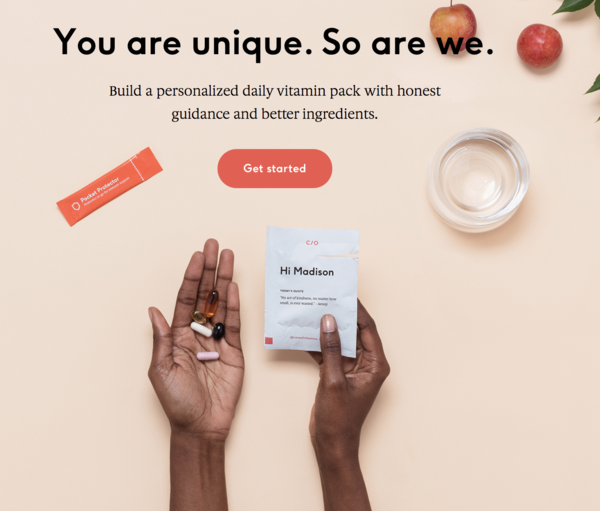 This way, the brand acquires a sense of how they could enhance their product and personalized marketing techniques via each consumer interaction. This subscription-based model provides the business with access to user data when users log in. Due to its interactions with their products, Care/of can make better product recommendations to meet customer demands.
Conclusion
Retailers profit from a thorough grasp of their customers' buying patterns and shopping behavior. As shoppers seek out retailers to predict their needs, demands, and preferences, it is wise to concentrate on technology that enables them to access and harness user data to deliver products that satisfy customers.
RecoSense, as a one-stop partner for end-to-end data intelligence solutions, assists eCommerce and retail platforms in achieving exceptional personalization of their products.
RecoSense outperforms the competition by capturing more user data and information via interaction than other solutions on the market. It develops buyer personas, generates metadata, aids in upselling and cross-selling, and provides CMS services to alleviate every industry pain point. As such, brands can easily cater to customer expectations and business requirements using RecoSense solutions.
RecoSense
With an AI-first approach and strong expertise in AI frameworks, RecoSense is a one-stop partner for end-to-end Data Intelligence Solutions. Our industry-unique cognitive computing platform based on Natural Language Processing and Machine Learning frameworks offers Intelligent contextual interpretation of the Content & Users.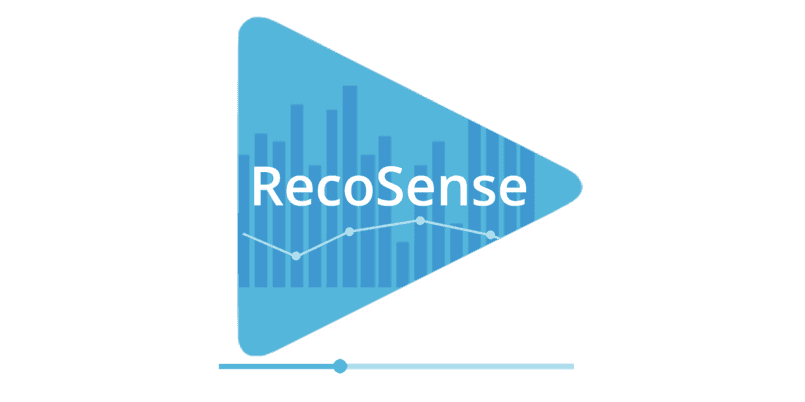 AILAB