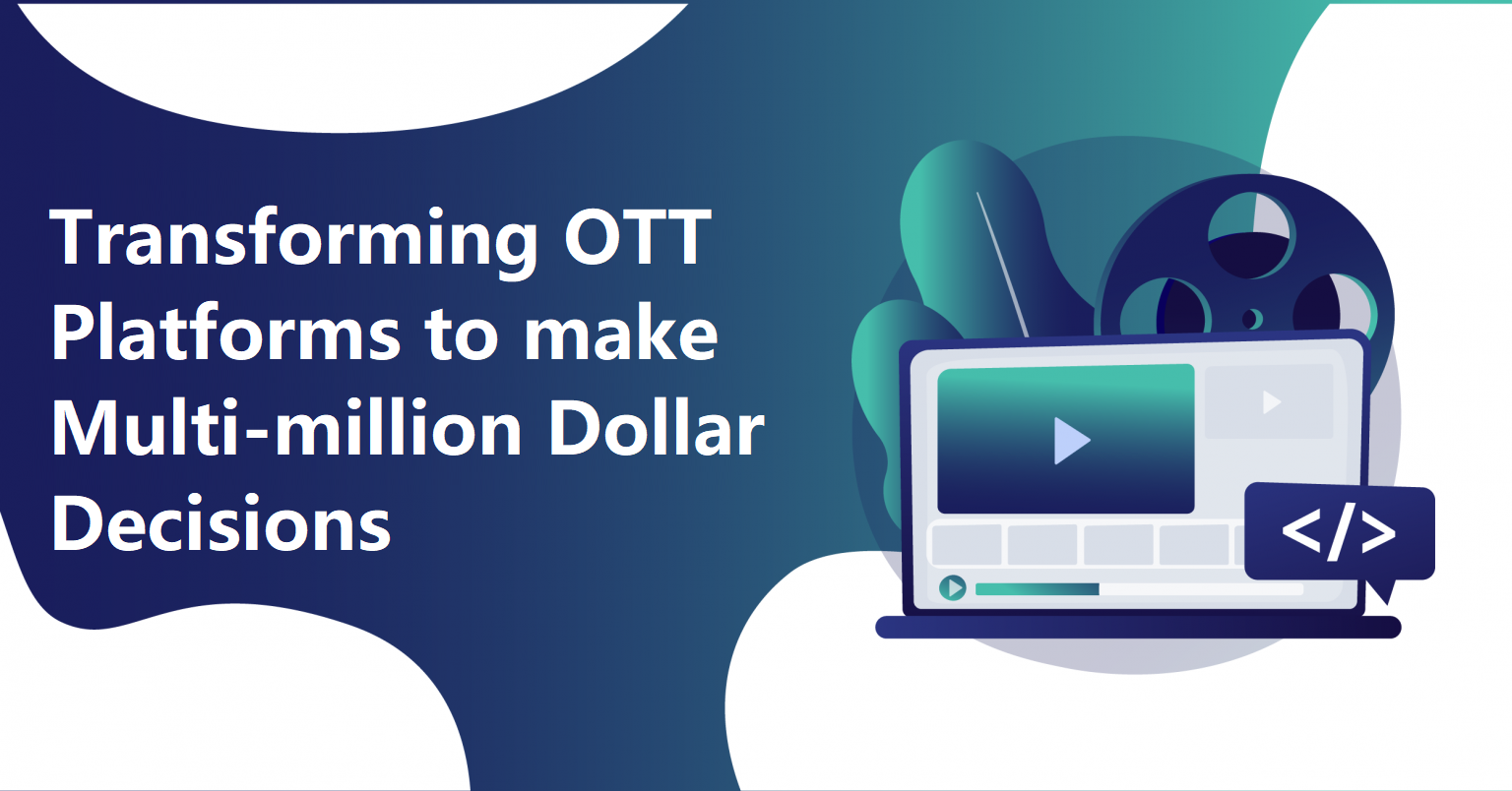 Popular OTT Platform Netflix Uses Analytics To Select Movies, Create Content, and Make Multimillion Dollar Decisions.
Netflix is ​​the world's most acclaimed media company with a corporate value of over $164 billion, along with an ability to retain most of the 200+ million subscribers with a success rate of 93% that it proudly flaunts. In 2017, 93% of Netflix's original TV shows were renewed and updated, which is huge compared to other channels.
Since the beginning, it has been driven by data, and its thriving analytics has helped with valuable forecasts, insights and indicators to help all departments excel in their respective areas.  
Netflix analytics helps all studio, product, content, operations and marketing teams gain insight and perform contextual analysis. Data analytics has helped Netflix strengthen its experience with members, partners and business stakeholders. It has enabled Netflix to drive up subscriptions and to identify what the audience wants.
How Netflix Uses Big Data and Analytics
Netflix data analytics begins by collecting data from 200 plus million subscribers, analyses their pattern and general customer behaviour, and finally uses this information to suggest TV shows, series and movies based on their preferences.
Over 75% of viewer activity depends on personalised recommendations provided by Netflix. It collects a detailed profile and multiple data points of customer response data and interaction with a show.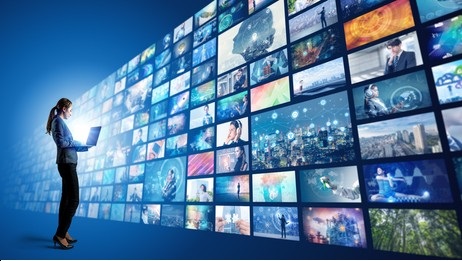 Netflix predictive analytics relies on relevant information that is extracted from the viewers, like:
What time and on which date did the user watch a show?
If the show was paused, and if it was, did the viewer resume watching after pausing?
If people finished watching the entire TV show or not?
How long does it take for a user to finish a show?
Taking screenshots of scenes that users watch on repeat.
The rating content and the number of searches.
Custom Marketing
Netflix uses Big Data and analytics to market individually.
For example, Netflix has cut more than 10 trailers to promote "House of Cards". Another example is that if you watch many female-focused TV shows, you'll get a recommendation focused on female characters. There is no need for Netflix to invest time, money and resources in marketing as they use Network Netflix analytics to know what people want to watch and incentivise them to tune in.
The Thumbs Up/Thumbs down Feedback System 
Netflix encourages feedback from its subscribers, and one of the most critical methods used is the thumbs up/thumbs down system. It has improved audience engagement and helped Netflix to customise its user's homepage further. 
How Does Netflix Earn Billions and Enjoy a Huge Success Because of Data and Analytics? 
Big Data and Netflix's predictive analytics are central to its success and have resulted in a massive rise in its subscriptions. Netflix effectively uses advanced analytics and Big Data to:
Predict a show's popularity, greenlight it and provide the audience with personalised movie and TV show recommendations.
Optimise production planning and personalise marketing content.
Enhance general, business and technical decision making.
The Netflix data mining scientists are responsible for retrieving relevant information using Big Data and implementing Netflix predictive analytics at scale. Data scientists work on its membership programs, content, platform, marketing and product development. They can prioritise projects that have the maximum business impact, and they also own any problem arising out of it, taking corrective measures to control and sustain it. 
Let us look at the different kinds of data mining scientists who work for Netflix and their roles and responsibilities:
The Analyst, who is responsible for conducting a deep dive analysis and analytical development and recommendation of choices.
The Engineer, who uses various tools for data engineering and for implementing any specified Netflix data model.
The Visualiser, who uses analytical tools for a deep dive analysis and statistical data model along with Netflix metrics on its usage.
How Netflix Uses Data to Enhance the User Experience
1. Content Development Analytics
Netflix ensures it depends on humans, and not machines, as the ultimate decision-makers. Alongside, Netflix also relies on an effective projection data model to ensure that each program is according to certain parameters and analyse how similar programs have performed in the past.
2. Personalised Recommendation Engine
Netflix looks at personal user information like the device, time, day, and location that content has been viewed, platform searches, and whether the content was re-watched, fast-forwarded, paused, or rewound.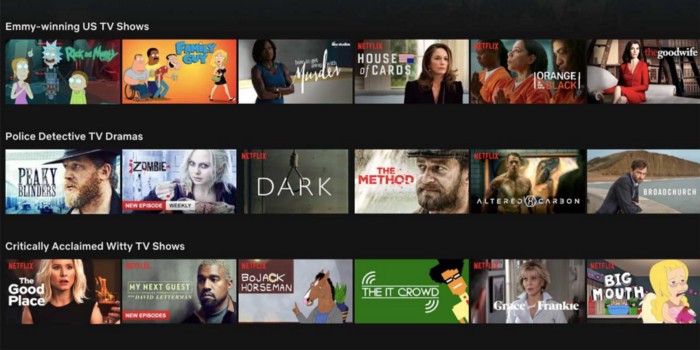 3. Customer Retention
The success of Netflix is nothing but plain customer retention. It is a simple but powerful tactic that is used intelligently by Netflix, which helps them increase their number of viewers over the years and maintain the current subscribers.
4. Personalised Artwork
A form of marketing and visual imagery involving a collection of tools and Netflix algorithms that it uses to lure viewers. It resonates most with individual users based on their age and general preferences. AVA is one such technique that can select artwork for social media campaigns and general marketing. 
5. Operations Optimisation
The OTT platform has developed Netflix algorithms to enter the operations field by predicting the projected cost of filming and post-production activities such as editing.
How Does Netflix Pay for Content?
Netflix pays for licensed content owned by third parties with distribution rights that Netflix pays for. The original content has its production budget, and the payment factor will vary. Netflix does not publicly disclose the transaction, but generally, this is how it pays:
For independent films – Netflix works ​​on a contractual basis with independent filmmakers. The pay is decided based on specific parameters like star cast, storyline and popularity.
For blockbuster films – Netflix is ready to pay serious money for big blockbuster projects, making them one of the biggest and most important players in the market. 
For TV shows – Netflix invests heavily in TV shows, which are a pillar of modern popular culture.
To filmmakers – It depends on the contract. Many filmmakers earn 10-20% of undisclosed direct profits.
How Does Netflix use its Recommendation System?
Netflix's recommendation system is designed in such a way that:
It focuses on providing personalised content based on the personal information collected about users, which is influenced by personal activity and brand interactions.
It ranks content based on its popularity and the personal information available about the user. 
Recently viewed content is based on the user's choice. It highlights what is expected out of the viewer, and what they will continue to watch based on what they have already watched before. 
The content affinity Netflix algorithms recommends content to the viewers based on their previous searches, viewed content, and likes. People generally want to consume what they have already enjoyed watching.
How Big Data Influenced Netflix towards the Success of House of Cards
Netflix launched the House of Cards show in 2013 and commissioned two seasons for an estimated $100 million or more even before the first episode aired. It was an instant hit. Netflix was extremely confident in the show's success because of the direct relationship it shared with its people and accessibility to a wealth of data on how viewers interact with the content. 
How Big Data helped Netflix to predict the success of House of Cards
Approximately 33 million subscribers had streamed the work of director David Fincher from start to finish on the platform.
According to Netflix data, the UK version of House of Cards was a hit on that platform. And those who saw the English version of the show have also seen other films played by Kevin Spacey or directed by David Fincher. 
So, based on the popularity of the actor and director, Netflix concluded that the already successful show in the UK would be a huge hit for American viewers. Netflix was right.
Within three months of the House of Cards launch, Netflix gained 2 million subscribers in the United States and 1 million overseas, adding around $72 million to the company, covering the initial investment in the show.
How Netflix Deals with Movies to License
Netflix works with distributors, content creators, vendors and producers to license TV shows and movies streamed on the platform. Streaming rights cannot be bought from the makers, and the deal depends on various factors like seasonal/localised reasons, popularity, cost or availability.
Conclusion
Netflix reigns because of the power of Big Data and analytics. Netflix uses it to formulate and validate the ideas of the original program and excite more people with the content. The Netflix data analytics industry is changing rapidly, and many open-source tools can help collect and process the data that is essential to understand exactly what users want. Following Netflix, you can effectively use Big Data to improve your content and user experience and ensure your business grows.
RecoSense
With an AI-first approach and strong expertise in AI frameworks, RecoSense is a one-stop partner for end-to-end Data Intelligence Solutions. Our industry-unique cognitive computing platform based on Natural Language Processing and Machine Learning frameworks offers Intelligent contextual interpretation of the Content & Users.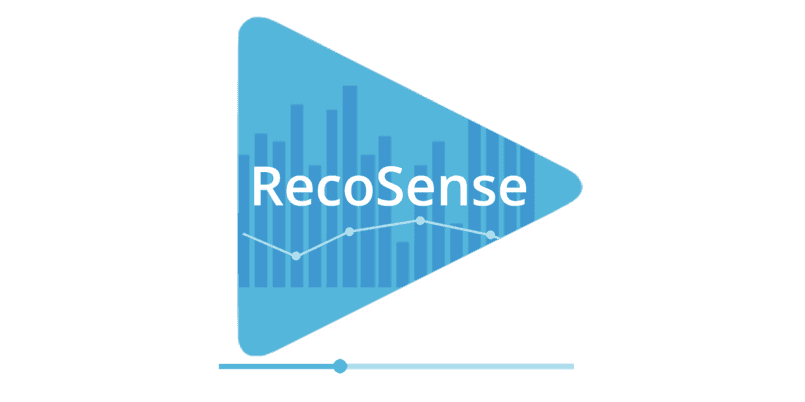 AILAB