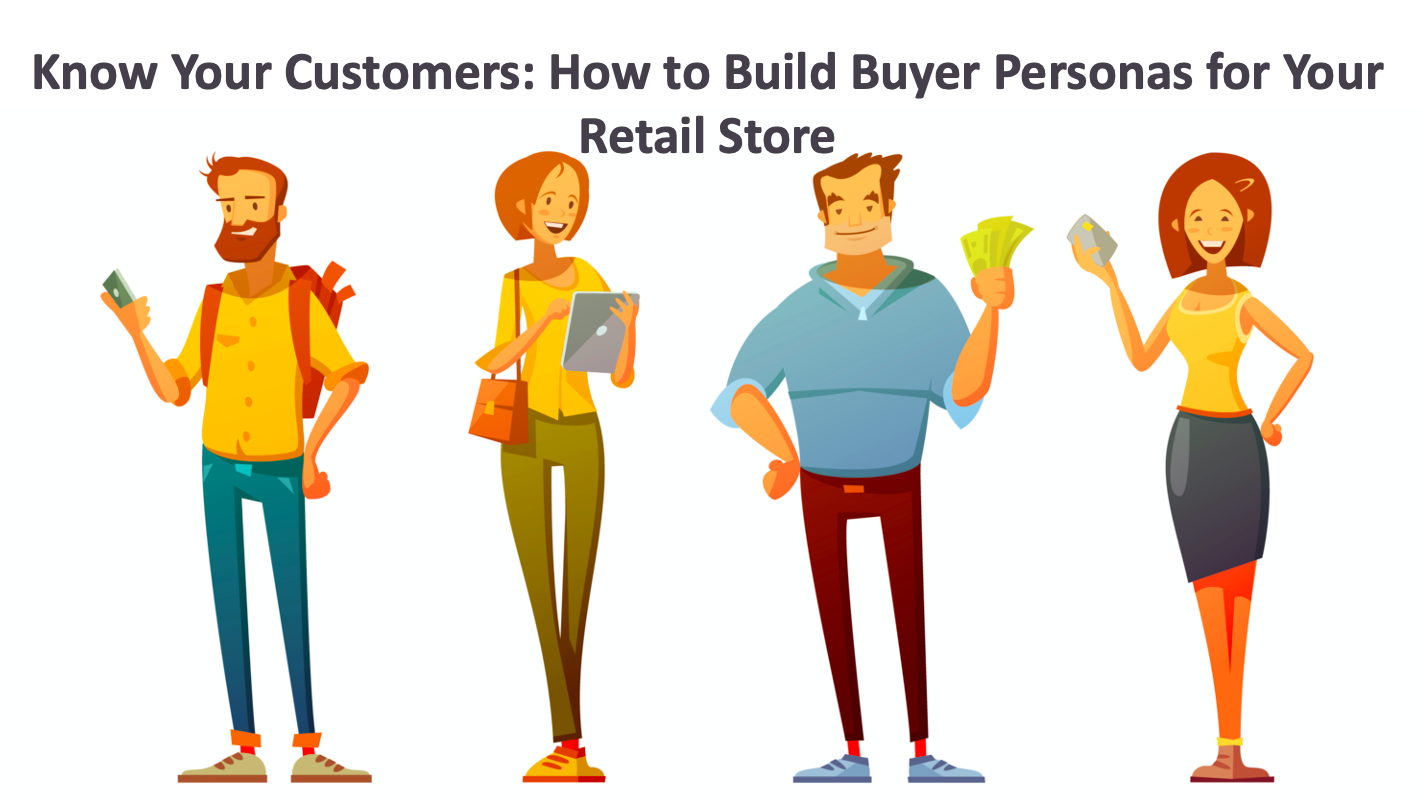 In contemporary times, when it comes to running a successful and fruitful retail business, one of the vital aspects is to know your genuine customers. 
What is your target customer lot?
What are your customer preferences?
These are the questions you need to understand and analyze to build a buyer persona. Buyer personas can ensure that your hard work reaches out to genuine customers with appropriate messages about your product.
What Do You Mean By Buyer Persona?
It is a research-oriented fictitious customer profile that portrays your target customer. A buyer persona helps you understand who your ideal customers are, what they do, their everyday challenges and expectations, and what decisions they make in day-to-day life.
What Is the Importance of Buyer Persona in Retail Business?
It ensures your customer that you serve them as per their need.

It builds trust between you and your customer.

It helps you understand the customer's perspective, and you can improve your services accordingly.
How to Build User or Customer Profiles
Extensive research, surveys, polls, and interviews will help you create your User Profile. Gather information from your customer database and beyond. One of the best ways to proceed is to build a profile based on your previous experience and then formulate a plan to enhance it with more research.
Here are some tricks of the trade:
Browse your customer database and understand how they consume your product.

Interview your customers to know their perspectives on your retail business.

Consider feedback from your sales team.

Publish polls and forms on your website to gather real-time insights.
The following steps will help you understand how to build user profiles:
1. Fill Up Your Profile's Information
You may look for the following details:
Location

Age
Photograph
Gender
Likes and dislikes
Educational background
Job profile
Income standards
Relationship status
Languages known
Buying preferences
Favorite web portals
Every retail business is unique in its way, hence ensure that you fill up details that cater to your business.
2. Identify the Group of Your Target Customer
You need to identify the larger section of your end-user. For example, if you own a retail business, people who prefer wholesale buying won't fall under your target group.
Take a close look at your selling products and which community or section of customers buys from you so that your search is narrowed. For example, your target customer would be new parents, pediatricians, and daycare centers if you sell baby products.
3. Create a Conversation Draft Between Your Customers and Sales Team
Include honest conversations between your user and sales team in their profile. The discussion should include their buying perspective, challenges, preferences, user experience, and insights.
4. Include a Message From Your Persona
The user profile should have a message stating the highlights of your products, and it should also include the majority of components of your service. Naturally, a relatable message will lure more customers.
Different Types of Buyer Personas and Their Preferences
Here are some broad classifications of buyer personas:
1. Business to Business or B2B Type
In this type, a procurement team representing a business entity will deal with you to buy your products. They will procure as per their company requirements. For example, a construction company might intend to buy floor tile from you through its procurement team.
2. Business to Client or B2C Type
In this type, the client or the buyer is the end-user. The customer expectation will be from an individual to fulfill his or her need. For example, an individual aiming to paint their house may buy materials from you.
The popular examples of buyer personas for retail business are as follows:
Browser or research buyer

Last-minute buyer

Shopping enthusiasts

Fashion enthusiasts

Ardent procrastinator

Marketing personnel

High-profit earner

Discount seeker

Holiday buyer
How to Automate the Process of Creating a Buyer Persona
The automated process of creating a buyer persona will help you attract and retain customers and eventually fuel an efficient retail business. You can develop a customized and effective marketing strategy with the help of automation.
Here are few advantages of the automated process:
Based on existing user profiles, you can target more customers with similar interests and buying perspectives.

Automated solutions will enable you to market your product to your target customer in an efficient way.

It will generate more leads and eliminate irrelevant leads.

You can track and score your customers based on their buying behavior, and in the future, you lure them with offers and products they like.

An automated process will improve conversions, increase revenue, increase repeat buying, and increase order value.
Tools for Automated Solutions in the Retail Business
Track down customers based on their buying mindset and display products they are looking to buy. AI personalization techniques can improve your marketing strategy.
Recommend products to your customers by studying their buying intent. Try to inculcate a feature which enables your customer to customize their shopping list and give them a seamless user experience.
You can give dynamic offers to your customers depending upon their type and regularity of purchase. First-time buyers and repeat buyers can be lured with offers at different stages of their purchase.
You can develop an efficient search engine that will enable your customers to find what they are looking to buy. Auto-suggestions, search by traits, search by brands are few methods to develop an efficient search engine.
An automated process will enable you to study your customer's buying pattern, expenditure limit, customer expectation, and purchase frequency. It can help you develop an efficient sales and marketing process for your retail business.
Conclusion
Buyer persona for your retail business will help you identify your target customer, enhance your sales and marketing process, and gain high revenue.
Web platforms like RetailSense and ShopSense for Shopify will help you create an efficient buyer persona and run an automated process. Try out the features and share your experience on how it has helped you.
You might also like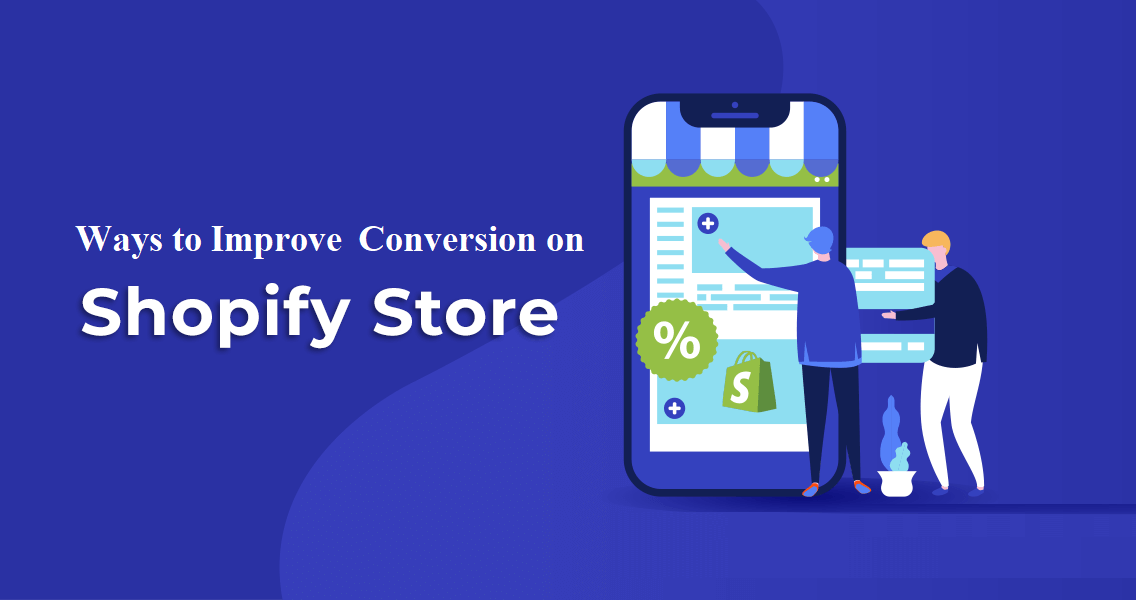 RecoSense