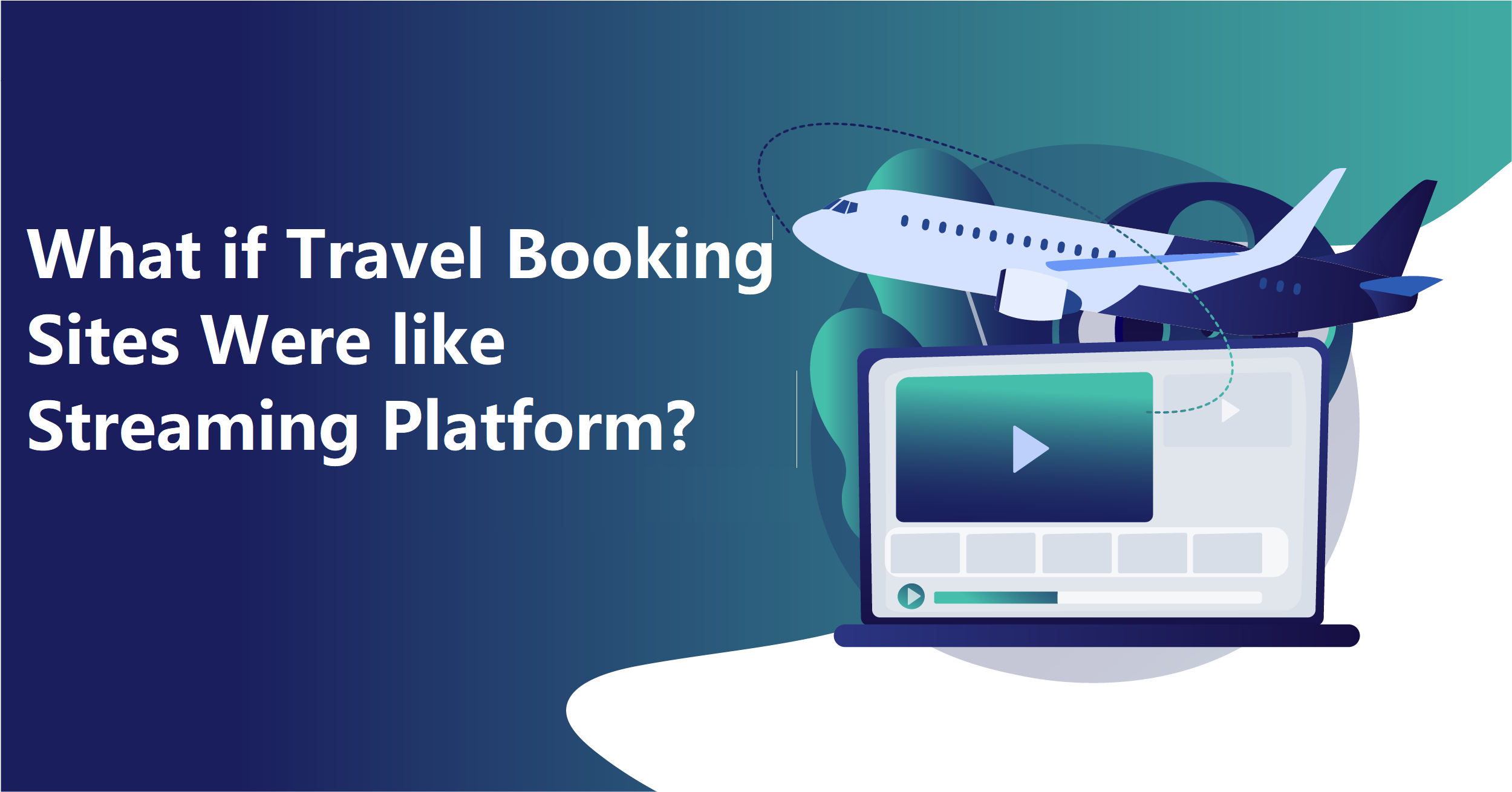 December 13, 2021

RecoSense
If you've ever wondered if travel booking sites, just like popular streaming platform, can provide AI-personalisation and recommendations, the answer is yes, they can. Travel sites can utilize AI-enabled big data and machine-learning algorithms to enhance their revenue and provide personalised recommendation to their travellers. They can consider data based on travellers in the following context and provide recommendations to increase passenger revenue and push demand.
When travelers book a flight that is different from their original flight search.

Personalisation for travel by searching for when they are willing to travel on a different day.

If their customers change their destination.
What if Travel Booking sites were like Popular Streaming Platforms?
OTT platforms are everywhere and has millions of subscribers. Online streaming services depends on AI. It suggests personalized viewing to users based on their preferences and habits owing to AI, ML and big data.
Similarly, Travel platform can find some interesting information about traveller flexibility. They can get key insights into traveller habits that can be used to build an accurate user profile. Airlines can recommend and sell tickets by combining passenger and revenue data. Just like Netflix, airlines can use AI-personalisation to automate personalised flight recommendations to travellers and get them addicted to booking more flights.
How streaming platform works
OTT platforms are data-driven and that fine-tunes customer insights to provide better viewing recommendations. One such example is Netflix.

It starts by asking users to select up to 3 shows they like, and then it starts recommending stuff that the viewer may like, based on their choices. This experience gets more personalised as time goes on.

Netflix analytics has developed an extremely intelligent set of ranking recommendation algorithms.
Netflix algorithm focuses on adding meta tags to video content – not just by genre, but other details like whether a show features a "strong female lead" or if it's a "cerebral crime show". It concentrates on minute customer watching habits like how long they watched a show, how quickly they finished a series, whether they like watching on weekdays or weekends, what kind of scenes they like to rewatch, more about their favourite actors, etc. This prompts Netflix to imbibe several trailers based on different types of viewers based on their preferences. Netflix has conveniently and professionally nailed AI-personalisation.
How can Personalisation and Recommendations be implemented for Travel sites? 
Travel sites know the value of personalisation and its promise and impact on its customers. The result is an exceptional increase in revenue compared to competitors. It is all about providing contextually relevant personalisation. The millennials and Gen Zs have high expectations like appropriately priced ancillary choices, pre-assigned seats, checked baggage options, etc.
Another critical aspect of delivering personalisation by travel sites is to understand the behavioral trends of the consumer, comprehend the differences in generational travel preferences and then curate a personalised journey based on age categories.
Let us look at Different ways of AI-Personalisation that can be provided by Travel sites
1. Pricing to personalise
This includes three techniques:
Bundling – 

this gives the option to choose from the given bundles or go for individual items. An example is offering meal options.

Bidding – 

this is based on the "quote-your-own-price" model, via which the traveller proposes a quote to an airline, and it can accept, reject or counter the quote. 

Subscriptions – 

This is another time-tested pricing strategy. Surf Air, California's airline, caters to business travellers with a monthly flat-rate subscription for unlimited flights. The subscription approach allows the company to offer easy prices that are attractive to the most frequently travelling customers.
2. Personalisation context to win the customer
The most successful personalisation requires proper contextualisation. Airlines can now use Artificial Intelligence (AI) to drive differentiation and personalisation based on individual services, settings, and options. However, now with location-based services via mobile phones, activating these benefits invisibly is the key to attracting the attention of the Gen Z population. 
3. Cross-selling, upselling, and contextual personalisation
Airlines can analyse large datasets and generate personalised suggestions depending on the traveller's history, like their previous bookings, preferred fares and booking options, behaviours, or real-time data. After processing, an AI-empowered recommender system can provide a superior experience.
Several travel sites are already using their wealth of customer data to roll out "personalised" upselling bundling tactics wherein in-flight suggestions and airport comforts can be provided. This is based on product-suggestion analytics and dynamic pricing over the course of their travel journey.
Travel sites offering cross-sell opportunities based on large audiences wherein they suggest cab services, nearby restaurants, and hotel rooms available to customers based on their needs and choices.
4. Elements of 'Micro-Personalisation'
The customer journey is often literal and not linear, wherein mobility and geolocation are more central to personalisation than in any other industry. Customers are looking for location-based suggestions and discounts, and airlines can use personalisation to help them book, enjoy, plan, discover and share their experiences throughout the journey.
Machine Learning and AI to drive scale
AI-driven real-time analytics engines can learn customer preferences relevant to their travel journey or even predict what they may want soon. The next generation of travellers has grown up travelling wherein they are looking to airlines for inspiration and offerings that enhance their experience. The Airline Industry is religiously adopting AI/ML solutions in areas like pricing models, contextual personalisation, and providing great travel experiences to travellers.
Ways of utilizing AI Personalisation data to improve relevance 
Travel sites can utilize information to personalise communications and correspondence for clients. Data collection can be based on factors like:
Does the traveler book tickets in advance, and if yes, how early?

Is the user an advanced planner or a last-minute flyer?

Is he/she a solo traveller or a family person?

What kind of trips does he/she usually take?

Are his dates flexible?
Improving your Travel Site Marketing by updating the end clients with Updated Travel limitations
For instance:
Ryanair shares destination-based content through its blog to inform its travelers.

Iberia, for example, sends customised pre-take-off messages to their clients with a connection to a 'trip organiser' to find plans for the objective they are visiting during their travel dates. Presently they are promoting summer season recommendations to inform clients of all that there is to experience.

KLM Royal Dutch Airlines spearheaded the industry by utilising online media for client care, sending clients' flight data, and even creating inflight networking by making web-based social media profiles visible to passengers.

Delta airlines have executed self-service for better predictive aircraft maintenance and customer experience. In early 2021, Delta launched the facial recognition technology by simply using a Fly Delta app, TSA PreCheck membership, and a passport number to identify passengers at the airport touchpoints. Travellers need to look at the camera and use their digital identity instead of their physical ID and boarding pass for a great AI-based touchless experience of flying.
Conclusion
Travel Booking Sites have become proficient in using AI/ML to their advantage and to provide innovative personalisation and customisation options to travellers. This enhances the customer experience and augments the travel sites marketing procedures. Today, AI empowers airlines with automation and self-service solutions. So just like streaming platforms,Travel booking sites too can fill empty seats, dive into traveller flexibility, and maximise revenue.
RecoSense
With an AI-first approach and strong expertise in AI frameworks, RecoSense is a one-stop partner for end-to-end Data Intelligence Solutions. Our industry-unique cognitive computing platform based on Natural Language Processing and Machine Learning frameworks offers Intelligent contextual interpretation of the Content & Users.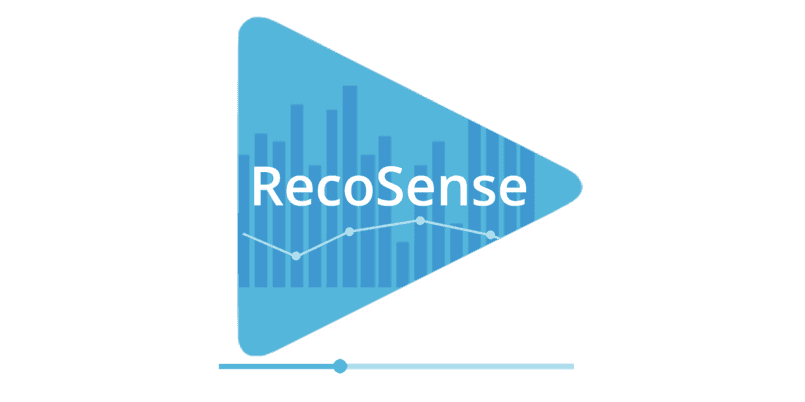 AILAB