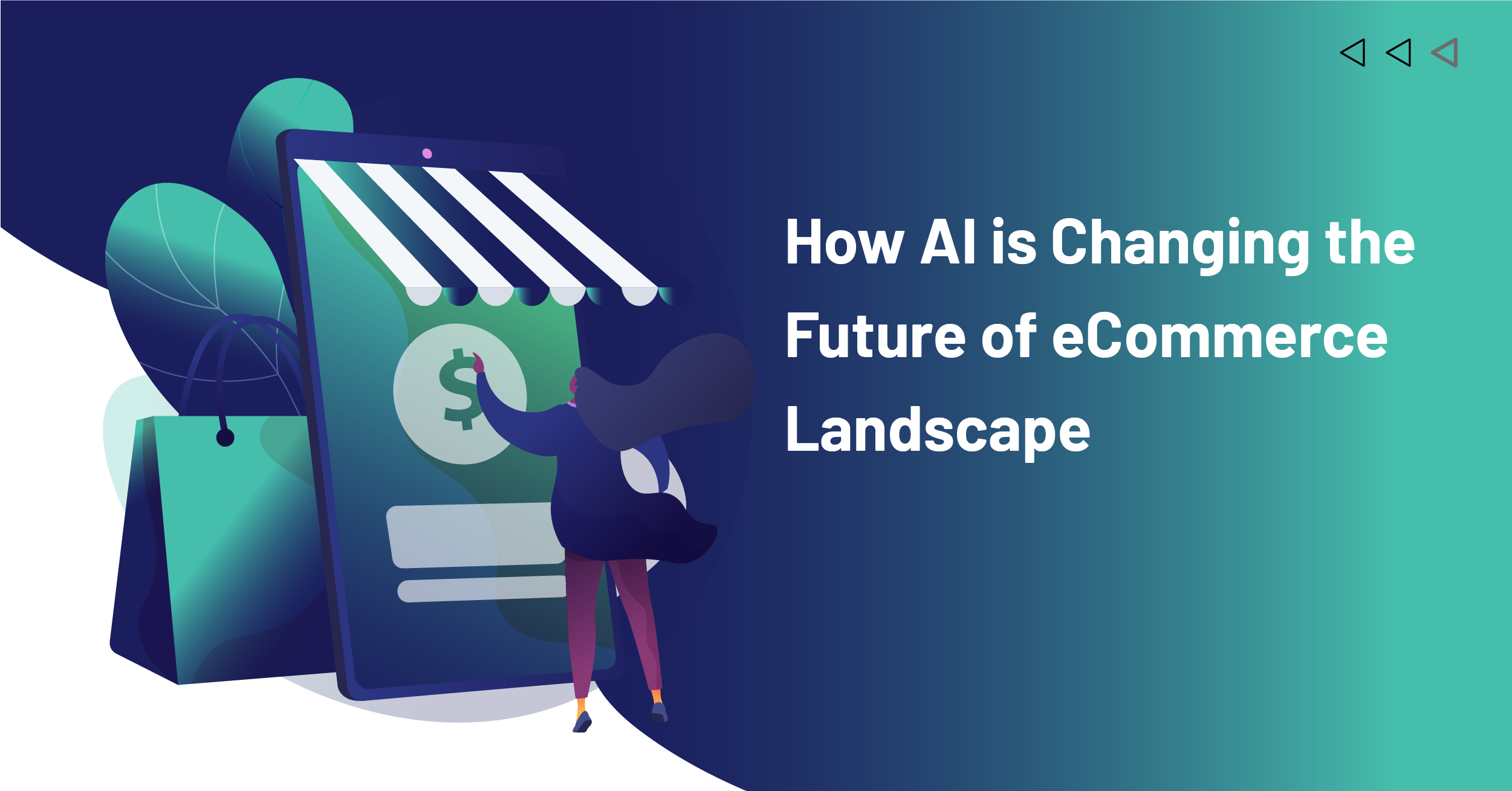 In this hyper-competitive business world, technology is being incorporated in the businesses more than ever just to grow at a rapid pace.Ai is impacting each and every industry virtually has enabled the integration of emerging technologies such as Big data, IoT, etc. In the same way, AI is impacting the future of eCommerce landscape.
If you are new to AI then you might not be aware of how AI is shaping the future of eCommerce business and more. So, let's dig deeper into the topic.  This article will help you find out what exactly AI is and how AI is shaping the future of eCommerce Landscape.
Most of the eCommerce giants are incorporating AI in their business strategies to boost their ROI. Coming to the eCommerce and lifestyle business, AI has changed its entire game. No matter what the outcome is, AI has provided eCommerce landscape some great ways to engage with their shoppers and retain them in this hyper-competitive space with its special hyper-targeting features.
How AI is transforming the future of eCommerce Landscape?
AI is transforming the relationship between technology and people. Apart from that AI has been shaping the future of eCommerce landscape by its powerful features. The future of Artificial intelligence promises a definite new era of disruption and productivity. Here human ingenuity is always enhanced by speed and precision.
The prime example of AI shaping the eCommerce landscape is the survey result from Statista. In 2017, the retail eCommerce sales worldwide have reached $2.29 trillion and it's expected to grow up to the $3.74 trillion by the end of 2020. That means E-commerce is growing continuously by 20% every year.
AI-powered Personalization can Encourage Users to Return
These days, people love to have some personalized touch to the eCommerce product. Usually, personalization in the eCommerce industry is not a new aspect, but it's emerging with the help of AI.
AI powered User Personalization is said to be the flagbearer in shift over in the future of eCommerce landscape. You can find many retailers use collaborative filters to provide customers with good recommendations. These filters are based on their most viewed history, best sellers, popularity, and other parameters.
Although these collaborative filters only gather data from one channel such as mobile applications, online stores, etc. But AI helps you to seamlessly enhance your customer experience across all the platforms. Almost all the eCommerce sites these days are having these special features mainly to attract users and help them buy their desired product with ease.
Even in a niche product market place like that for medical devices, Pink blue is leveraging AI-based platform to predict and display personalized and similar products. As AI predict data and display relevant results. It's also showing the popular products in the brand to help their users.
Machine Learning Provides Better Search Results
As AI is becoming incredibly important, brands are now turning towards it and incorporating machine learning to quickly enhance their search results.
Machine learning can help shoppers to sort out the search results by relevance. You can see machine learning in lots of eCommerce tech giants.
Many eCommerce portals using machine learning to get the most relevant search results for customers. Now, with these actionable user insights, most of the companies will love to have this tech on their eCommerce platform because its best suited for their customers. This could definitely improve their sales and enhance their customer experience as well.
Artificial Neural Networks For Campaigning
Most of the eCommerce sites use AI neural networks just to recreate how the human brain behaves. With the help of these networks, retailers can simply collect data and make changes to their ad campaigns to make them work. With the help of neural networks, you can carefully understand the pattern of the users and even predict the trends and other aspects which are useful.
 AI has improved Visual Search
Shoppers can now say goodbye to the old way of text-based search. Previously when a user wants to have to look at the objects, then they have to undergo text-based search but with AI it is changed.
Thanks to AI, now shoppers can just upload an image and find the related products that the customers are looking for with ease. The visual search capabilities have improved a lot by AI, particularly in mobile platforms. If you are a regular online shopper then you will love to check out the items with the filters such as — shape, size, color, brand, and fabric as well. Visual search often gives an advantage to the users and it also gets accurate outcomes.
These special filters will help the shopper to find the exact products they are looking for within a few seconds. These days shoppers don't even have to do shopping to explore new products they love. This is another advantage of the AI in eCommerce platforms and this can definitely enhance their digital sales.
Voice Search – The Innovation Which Leads Customers to Search More
People love to use voice search to find out the products they want to buy. Usually, most people these days love to use voice search because they are tired of boring ways of typing the keyword of searching for their favorite product.
Nearly 50% of all searches will be voice searches by 2020 so that's a huge figure when it comes to the voice search. That's why incorporating voice search to the eCommerce landscape is a huge plus. All the voice searches will make use of Artificial intelligence to quickly recognize what users are trying to search for and recognize their voices and phrases as well.
Apart from that, virtual shopping assistant voice searches can help shoppers to have an interactive real-time conversation with an e-commerce platform. This special feature can give a great experience for shoppers and will increase customer retention as well. According to creative strategies, 97% of mobile users are using AI-voice assistants.
Recently, Google Home has made it possible for users to make online shopping by using voice-based search technology. So, shoppers can simply place orders through their voice with the device integration with the help of Alexa technology.
Ex: Voice search is a go-to option for e-commerce businesses. There are literally hell lots of examples when it comes to voice search. Take a look at the "Google Assistant", Apple Siri, windows Cortana all these are voice search engines which helps you shop with ease.
Online Personal Assistant
With the latest AI innovations, shoppers can now take advantage of personal fashion assistant. This personal assistant will give personalized recommendations on the basis of their past searches and usage pattern. AI technology is helpful to curate products without manual work. So, users love the virtual assistants.
Sometimes these virtual assistants will also send push notifications and alerts for the price of the product which the user is searching for and it also helps the eCommerce business to get a higher conversion rate. With the help of an online personal assistant, you can also check out the product recommendations and more. So definitely say AI is crucial for eCommerce.
Conclusion
AI is the Game changer in future of eCommerce landscape
AI has been a hot new trend in the eCommerce industry and has a significant impact on the future of eCommerce landscape, which is why most of the eCommerce giants are striving to implement it on their business. If you're striving to get succeeded with your eCommerce site, Artificial intelligence will help you to find out real and sustainable benefits.
Apart from that, RetailSense an AI-powered user personalization engine can help you out in this fast-paced digital world. With the RetailSense, you can create the best user experience and powerful analytics help you observe the key stats for your business and helps users to move forward. Not only that, but you can also even use personalized retargeting
The fast pace at which AI is gaining traction in the e-commerce industry heralds a promising optimistic future in the eCommerce landscape. And, with RetailSense, you can change the way how you communicate with your customers and enhance your products. This is how AI is shaping the future of the eCommerce landscape.  
You might also like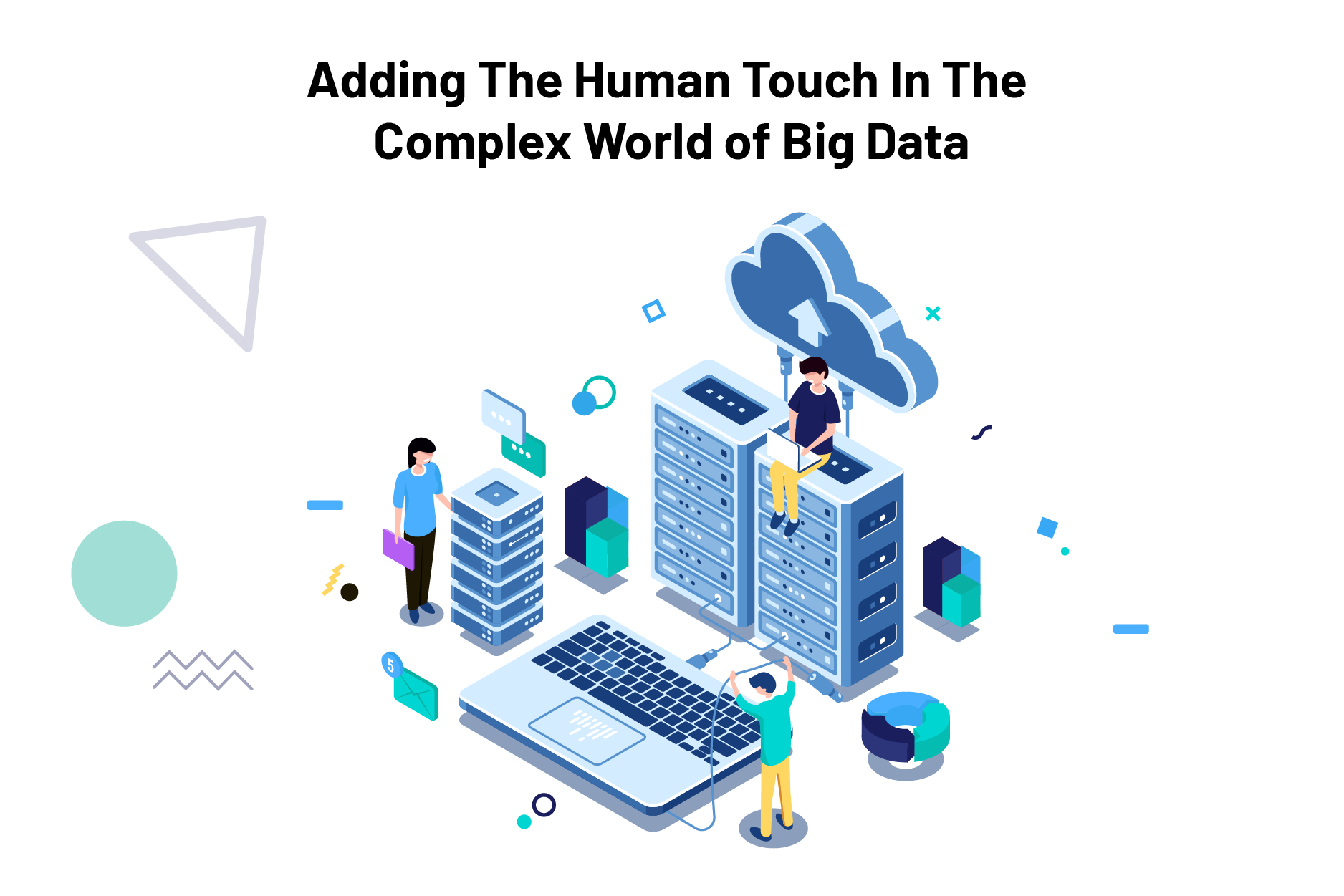 RecoSense